It takes a moment, but finally, Sam Stevenson replies "I'd say a third of the songs I've written get listened to". Stevenson, who releases music under the name SVEN, is sat in his kitchen in Kildare, a piping hot cup of tea clutched between his hands, the steam from which sometimes fogs the laptop camera through which we speak. As one of the most exciting upcoming artists, SVEN has a lot to look forward to, but before we look to the future, it's important to take a step back to where it all started.
SVEN first started playing music at the age of four, when he was taught how to play the violin. Meanwhile, his mother was introducing him to bands such as the Police, Red Hot Chilli Peppers, and Eminem. SVEN laughs as he recalls his mother trying to mute the car radio seconds before some of the Detroit rapper's more hostile lyrics, in an attempt to save more delicate ears.
His parents were never ones to stifle his creativity, and his mother in particular encouraged his musicality. The turning point came for SVEN, when he happened upon the Foo Fighters' concert film recorded in Wembley in 2008.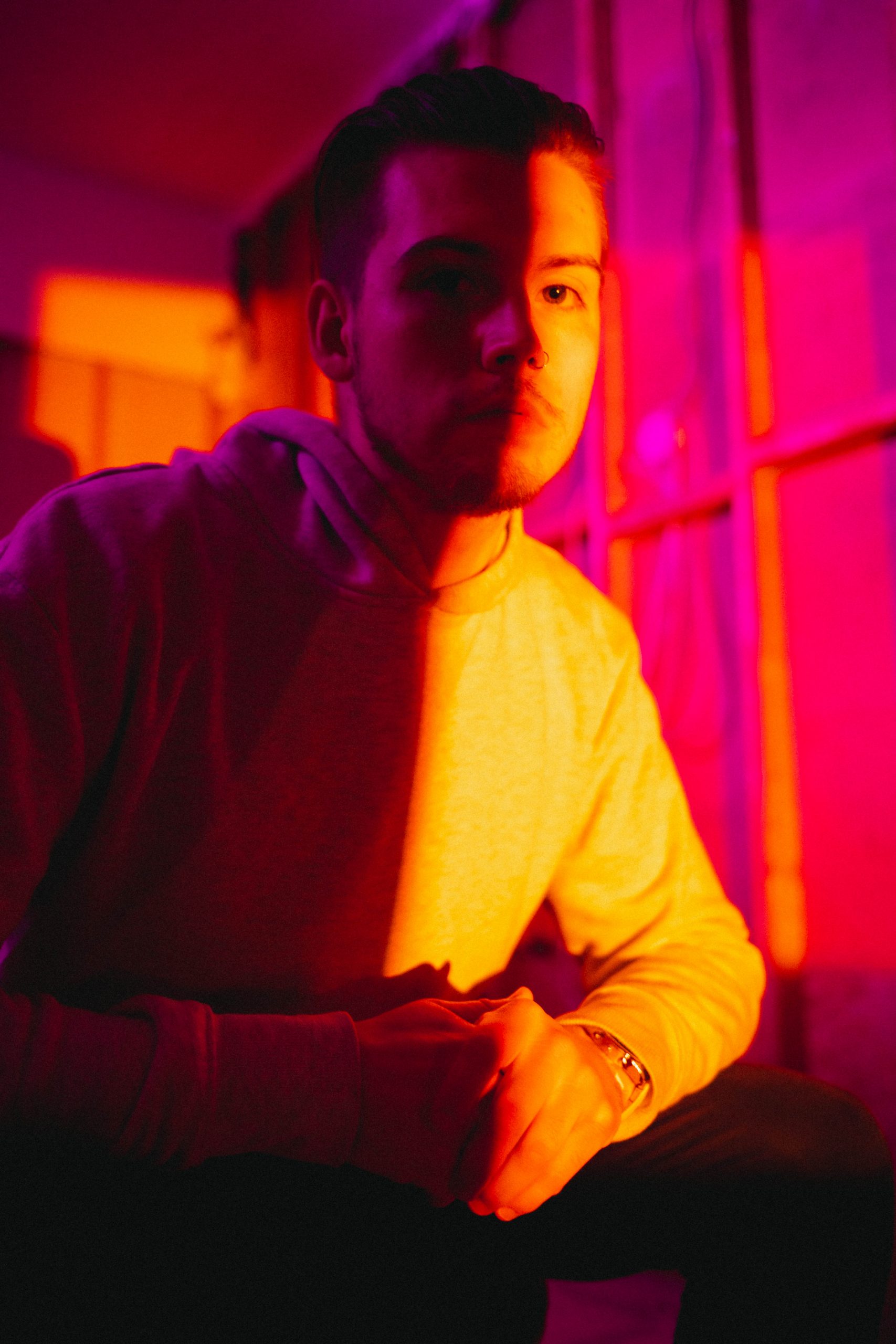 "That was amazing to me, having that many people in one space singing the same song," SVEN explains. "That was a big inspiration for me at 16-years-old, and ever since then it's been something I've always wanted to do. I was stunned by how deep people can connect to a piece of music, and trying to figure that out is 100% what started me writing songs and studying songwriting in college."
Over the years, SVEN has learned to play drums, guitar, and sing, and was part of a number of rock bands in his teenage years. Despite this, it was clear to SVEN that something was missing.
"It was never exactly what I wanted. I didn't know what I wanted but I knew that wasn't it, so that's when I started producing." And so, in 2017, SVEN took his first steps into music production on the production software Logic. Within weeks, SVEN found himself spending all of his free time fine-tuning tracks and crafting his own unique brand of indie-pop . From there, chateau was born.
chateau, a name taken directly from a song by American producer/musician blackbear, was the first name under which Stevenson began releasing music on SoundCloud. The tracks drew inspiration from American pop artists such as Lauv and Jon Bellion, and fellow Irish artist EDEN.
Reminiscing on the project, SVEN recalled that it came from a sense of frustration of being unable to create the type of music he wanted in a band, and that it acted as his opportunity to grow through creation.
"That was me just making songs like crazy," SVEN noted. "If I was commuting to college, I was working on Logic on the bus. I read somewhere to just create until you know what you want to make and that was that".
The chateau project came to a close in 2019 and developed into what is now SVEN. chateau was coming to a close as SVEN was drawing closer to graduating from BIMM. In his final year in college, he reached out to Dublin artist development studio Diffusion Lab in the hopes of writing for their artists. After meeting with the studio's founders, he was convinced to give being an artist in his own rite another chance.
"As soon as I had my first few meetings with Diffusion Lab, I started going back to my roots," SVEN explains. "I was trying to figure out what I wanted to say".
Despite his inability to go to the studio as much as he would have liked in 2020, he still feels lucky to be a part of the group, and for the support the collective have offered him.
"It was an intense year for us to get started because there really wasn't a lot of time that I could actually spend in the studio with all the quarantines going on, a lot of it was remote. 2021 is the year things have started to seriously move and fall into place for me".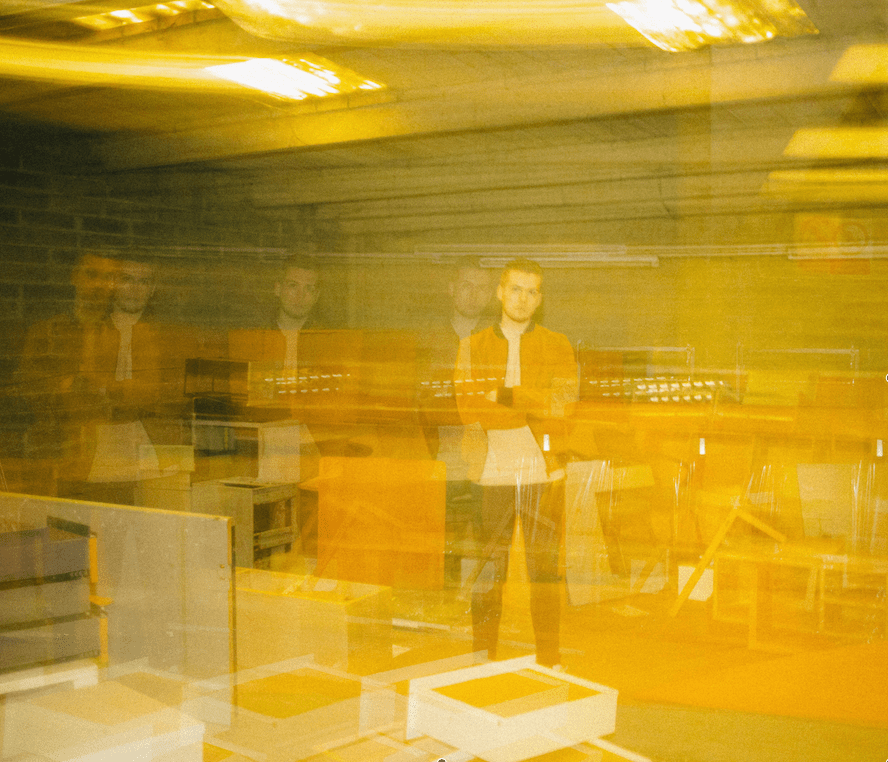 The majority of 2020, SVEN admits, was spent recuperating after a hectic few years and readying himself for a busy year. He moved back to his family home and has spent the vast majority of his time working in a shed in his back garden, a space his family call 'The Den'.
"This room is really important to me as it's the safe haven where I'm just able to create," SVEN explains of the space's significance. "I always had space to create and was never something I was made to feel was a waste of time".
SVEN admits that when the first lockdown struck in March, he was burnt out and unable to create for the first month. "I'd been gearing up for things and getting ready then all of a sudden they were all cancelled. I took a month without working on much, not working too hard, but it was nice because when I came back I was refreshed".
He spent his days spending time with his two brothers, playing Call of Duty into the early hours of the morning. Once he'd had a chance to catch his breath, he's been creating ever since.
Despite the difficulties of 2020, SVEN was still able to release his debut single, Shoreditch. Originally scheduled for release in March before being postponed until July, the track examined the contrasting emotions that come with leaving home for the first time as you strive to achieve your life ambitions.
Shoreditch was followed in April of this year with the release of SVEN's second single Frustration, which paints the story of the pressures he puts upon himself in the constant pursuit of perfection in both life and art. Between singles, SVEN found himself re-evaluating what he wanted to say with the SVEN project.
"I feel I have a lot to say and a lot of different ways to say it," Sven explains. "I had a bunch of tracks I could have released after Shoreditch, but I really wanted to evaluate what 2021 was going to be for me".
Frustration, was written in his room during his final year of college while trying to finish his thesis on Kanye West. "I wrote the song about the balance of doing what I love writing and producing music and finding the time to give the time to the people around me, and finding that balance was something I was really struggling with at the time."
"I was in the early days of working with Diffusion Lab so that really altered the way I approached my final year, as I was on the verge of being signed by an Irish label before I even left. It meant I really had to give music my all, which meant I had to cut people out for a time".
"Frustration was a natural progression from Shoreditch to me," he adds. "I try to be as honest and real as I can and I really wanted to give people an insight into my life. I want to make things as personal and as me as possible".
With the success of Shoreditch and Frustration under his belt SVEN is building up a head of steam for a busy second half of 2021, with several singles on the horizon, ahead of the release of his debut EP which is slated to appear in 2022. And of course that debut live show will happen somewhere along the way too.