From the ashes, a phoenix rises, and from the remnant's of Cork's vibrant music scene comes Sulking., a four-piece alternative rock outfit composed of members of bands such as Messyng, Dry Roasted Peanuts and Laura Duff's live band. Walk through Cork city and it's almost impossible to miss the faded, pastel-coloured posters for the band's upcoming performance alongside Lukewarmdaily, which takes place in Fred Zeppelins on 29th April.
With little known about the group so far, members JJ Lee, Donagh Sugrue, Chris O'Sullivan and Marc  O'Cearnaigh sat down with Goldenplec to discuss the band's formation, grand ambitions and the rare decision to hit the road without a song to their name. 
GP: How did the band come together?
JJ: "I'd put it down to good timing. We hadn't worked together in a good 3-4 years I think but we always gelled well together, there was this great sort of dynamism when it came to writing songs as a unit, an ability to play off one another and complement each other so there was a collective agreement to get back into the swing of things. Then the opportunity arose to bring Donagh into the mix, who is honest to god one of the best musicians in the country"
Chris: "I was personally proud of some of the music we made in the past so I was quite excited at the thought of making more with the guys, when Donagh came into the mix it was honestly one of the biggest no-brainers the world will ever see, we are all great friends with him and he happens to be a top musician with so much energy for creating music.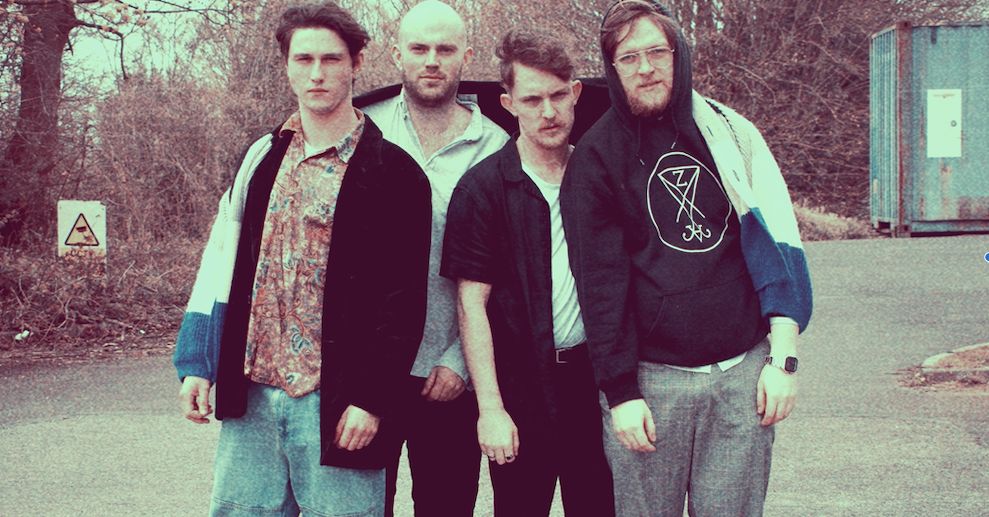 GP: You've started playing shows before you've released any material, was that always the plan or just the way things panned out?
JJ: "I don't think there was ever a conscious decision to dive into gigging before releasing any music, but I've always been a firm believer of playing the shows, getting to grips with the tracks and letting them kind of grow naturally and develop their own personality. Saying that, we're actually working on some recordings at the moment and we're hoping to present a single prior to our gig on April 29th, a sort of introduction to the band"
Donagh: "Yeah, I think because the "fun" element to us is performing the songs, it wouldn't make sense for us to start tracking material that we hadn't test-run in that context"
Marc: "There are things you learn about a piece of music from playing it in front of an audience that are difficult or impossible to know otherwise"
GP: What does the Sulking. project mean to you?
Marc: "A hell of a lot. It's something I'm extremely grateful for. Everything about the process, from presenting an idea, to hammering out the songs together, to recording them and performing them live is immensely rewarding and exciting, and it's an absolute privilege to be able to do it with three down-ass motherfuckers who know exactly what time it is".
Chris: "For me, it's a brilliant opportunity to make some hopefully great music again with three other great musicians. As I said, I have been quite proud of some of the music I have made with
Marc, Donagh and JJ in the past and some of the stages we have shared together so to have a band together is very exciting"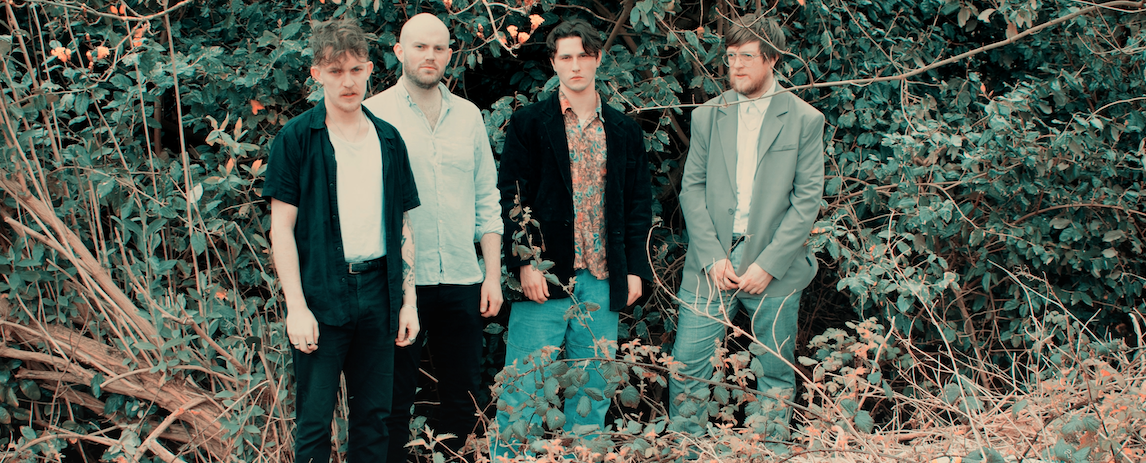 GP: You're playing Fred Zeppelins later this month, your first show in Cork, what can people expect on the night?
Donagh: "Remember when you were young, or when we were young even - the excitement and the buzz you'd have the night before a school tour? The mother would pack a lunch box with an aul sandwich and maybe an extra cheese String or fruit winder.
Yourself and the lads would roll onto the bus in the morning, ye were probably off to Kennedys Pet Farm in Glenflesk or something. The Sony Ericcson's would be whipped out, you'd be sending Soulja Boy songs via Infrared, one of the boys had downloaded a video of Postman Pat onto his phone for €3 using a code from the back of a magazine, but Pat was swearing, it was probably the funniest thing you'd ever seen.
The sun is bating in the windows, a world of wonder awaits, you'll probably get to pet a goat or something in a few hours time. You might get to stop in the shop on the way home, maybe even McDonalds? The possibilities are endless and in that moment, life is good - We will be replicating that exact feeling on April 29th"
GP: What can we expect from Sulking. in the coming months? 
JJ: "We're working on putting together a few more shows across the country and things are in the pipeline for Dublin & Limerick in the coming months. I guess this is sort of an introductory process to the band, people may be aware of the 4 of us individually and the music that we've produced prior to this but this is an entirely new project that is standing on its own two feet - The past is the past, Sulking is happening now and it's honestly been a hugely cathartic experience, not to sound overly cliche but I think we're all excited to share our work with everyone, wherever they may be"
Chris: "Without sounding like almost every other band; 'make music and play shows and all that comes with that and etc…' but in all seriousness, we hit the ground running last year when we started playing together, we are working on our first release and are organising shows, some ambitions would be to play every Irish city, to put out an E.P. and to maybe play some gigs in the U.K. but I think my biggest ambition and something I'd be very hopeful for is that people might like the music we make. That would honestly be amazing and is probably the most important factor to us succeeding in any other goals"
Sulking. plays Fred Zeppelin's on Friday, 29th April, accompanied by Lukewarmdaily. Tickets are €9.39 and are available now.