Following an 18-month hiatus Dublin-based four-piece Sky Atlas returned with their new single 'Stone' a sprawling slice of haunting folk. Stone is the lead single from the group's forthcoming debut EP.
The quartet is made up of Lughaidh Armstrong-Maycock (Vocals & Guitar) who has toured with David Keenan as part of his live band. Versatile multi-instrumentalist Louis Younge, (violin, wind organ), Danilo Ward (Bass), and Ryan McClelland (Drums).
The 18-month gap between releases gave the band time to hone their skills in BIMM as vocalist Lughaidh Armstrong-Maycock explains, "Our music has changed quite a lot since we first formed. In a music college, you're surrounded by loads of different inspirations everywhere, taking from different things – we're finally now coming to a point where we're really excited because we're putting out a body of work that represents a step forward into the music that we want to be making."
We caught with the group as they are solidifying their plans for their new EP and their next steps as a group.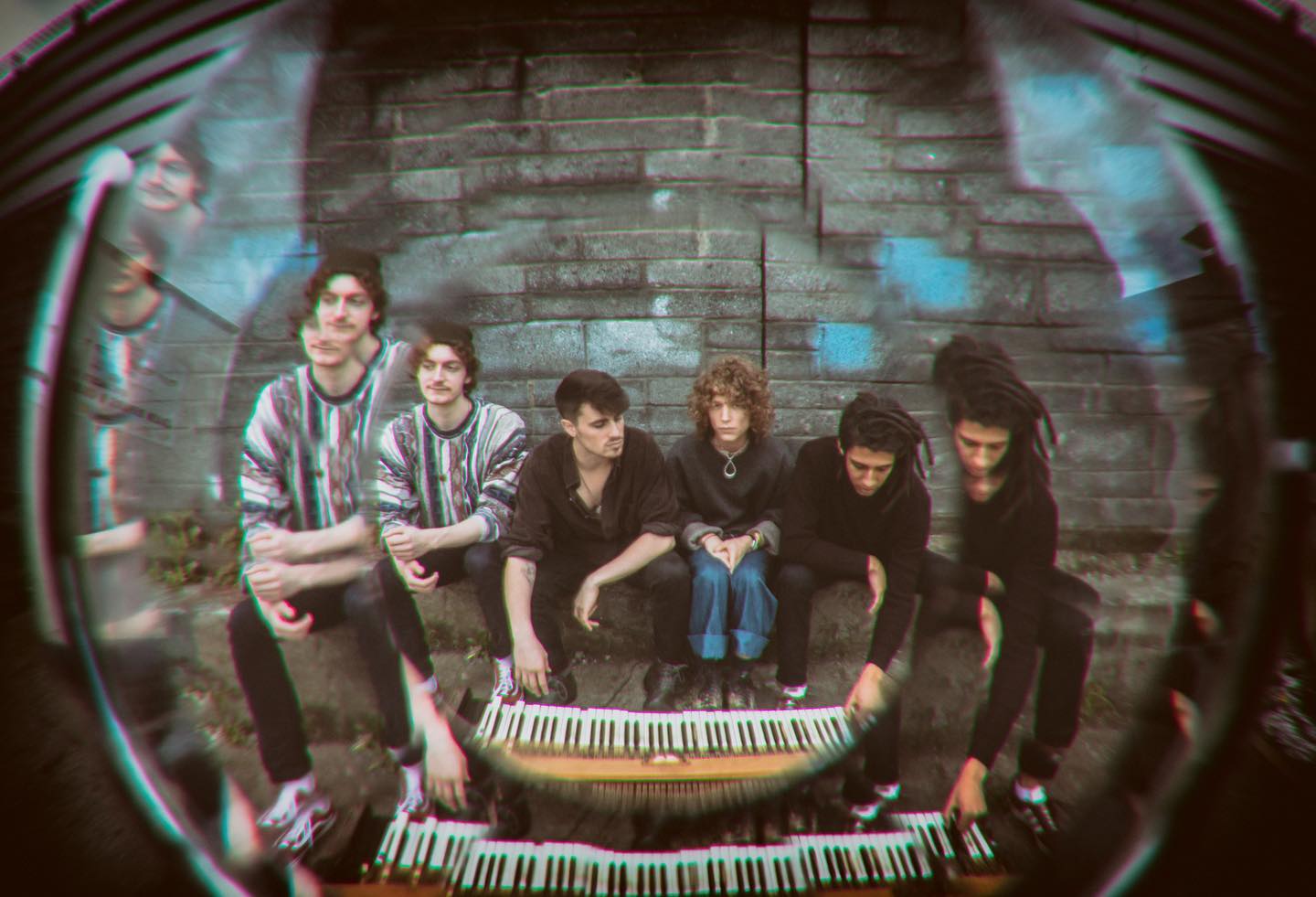 You released your first single, 'News Today' in 2019, played a few live shows that year and gained quite a following.  Where have you been for the past 18 months?
So we actually had a track ready to go right before Covid hit called 'I Will See You Again', but once everything kicked off last March, we thought it was best to shelve it for a while. Ryan moved home to Antrim at that point and Lughaidh was also back in Leitrim for a bit, so it became difficult to write and rehearse at the rate we had been doing. Once restrictions eased over the summer, we were keen to get going again and that's when we arranged Stone as a band along with the majority of the EP.
Our good friend Daniel De Burca sat in on some of our rehearsals and we soon booked in with him to record the EP in a series of overnight sessions. We had everything tracked by Christmas, but with all of us being final year college students it took a while to get all of the mixing scheduled around our dissertations. 'Stone' actually came out on the day of our final college hand-in, so it was a nice way to mark the end of our student experience! With everything wrapped up in that regard, we're excited to fully commit our time and energy to this project.
'Stone' seems to be a step forward with your sound, playing around with song structure and weaving instrumental breaks into the music.  Is this what we can expect from the rest of the EP?
Absolutely, some of our favourite bands are instrumental bands so we definitely love our instrumental breaks. We usually have a quick instrumental jam to start every rehearsal and a lot of those ideas end up getting turned into full songs, so it's definitely a prominent feature on the EP.
There's a nice freedom to that type of writing where you can convey an emotion or a feeling without explicitly telling the listener what to feel or how to interpret the song, so we've made an effort to incorporate instrumental breaks into every song without getting in the way of the lyrics. The EP has a big emphasis on soundscapes too - we wanted to create an atmosphere where all of the songs kind of flow into each other and we can't wait to share them with everyone.
The complexity of 'Stone' would suggest that the band has a diverse range of musical influences. Does that make the writing and arranging of your music easier or more difficult to achieve?  
Yeah, there's definitely quite a broad melting pot of influences for sure. As mentioned a lot of us are into instrumental music - Ryan and Danilo are both massive instrumental rock fans (i.e And So I Watch You From Afar, Tortoise) & Louis would be into a lot of instrumental Jazz stuff (Badbadnotgood). Lughaidh also likes a lot of folk and soul music, but ultimately we all enjoy all of these genres, so it's interesting to see how those influences blend into each other when we're in a room together.
We feel that these different backgrounds can be challenging to combine at times, but for the most part, it makes arranging really enjoyable because everybody can bring something to the table. There's a lot of respect for one another in that regard too; we're always open to experimenting and hearing each other out to see what works.
Can you tell us more about the lyrics of Stone?
Stone is a reflective piece centred around a relationship. It's about an older figure who is looking back on their life and the dream they tried to build with their partner. Unfortunately, the vision they had hoped for never came to fruition and we see the narrator left to pick up the pieces.
The story is kind of non-linear as the images presented are almost like fragments of the narrator's memories, and with these, there are feelings of grief and love and loss, but also acceptance too, as they could not have become the person they are today without these experiences.
For much of the past 14 months, it's been impossible for musicians - and bands in particular -  to write, rehearse and perform in the usual way. How has the experience changed you as musicians?
I think the main change for us is our awareness of mixing/production. We all got quite into home recording with all the free time, which meant that when the time came to record the EP, we had already demoed each of the tracks and made sure we had a strong idea of how we wanted them to sound sonically.
Having more of an ear for the overall mix meant that we could all step out of our own ego and focus on the bigger picture for each song, rather than just trying to make sure our own respective instruments sounded good. As well as this, we've also just had lots of time to refine our ability on our instruments & to consider what type of music we want to write. I think the time off has been good for us, we've been able to really sit with the songs and get them right.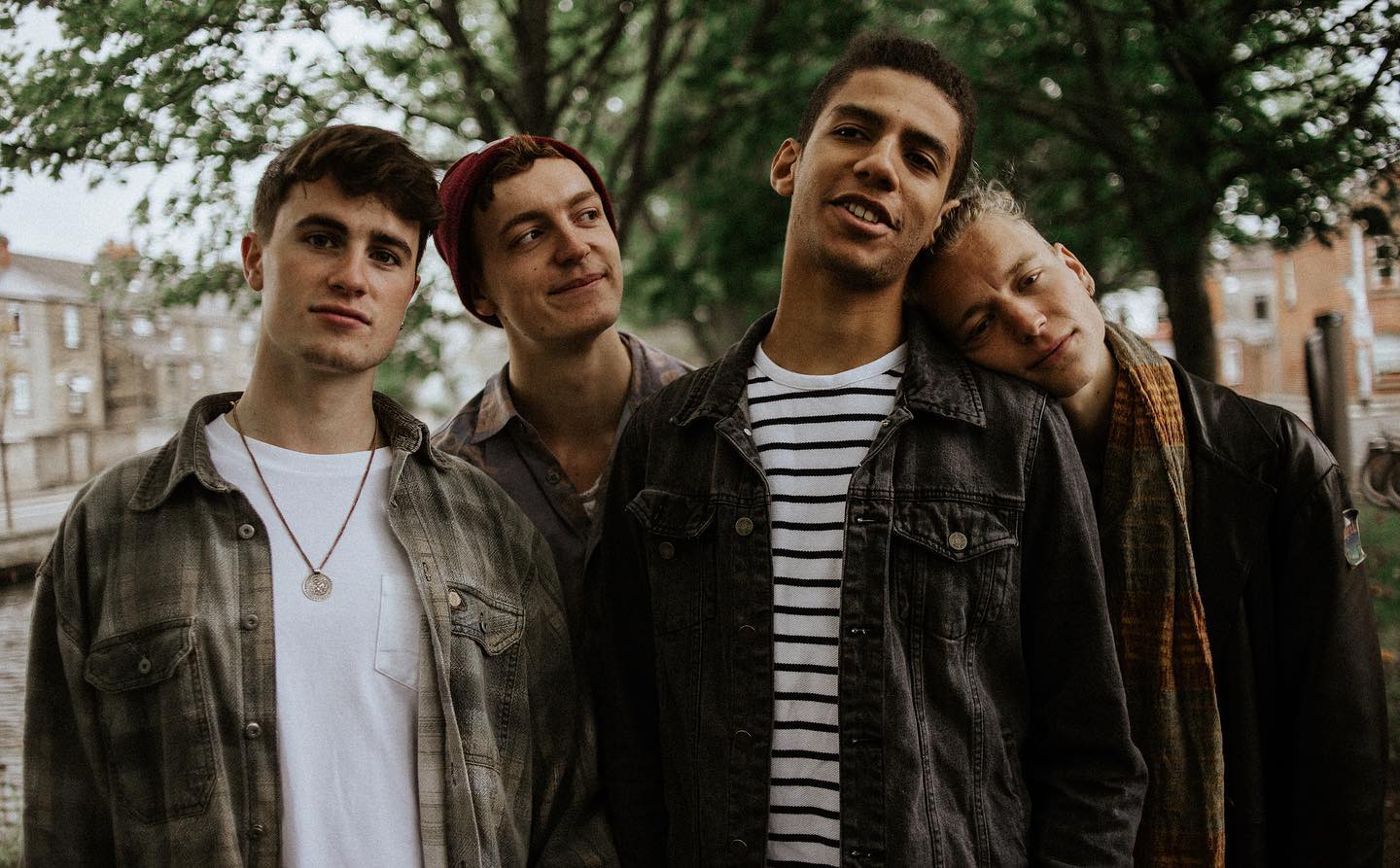 Lughaidh, you've toured with David Keenan and have grown up around successful musicians, your mother Dee being in Kíla.  How has rubbing shoulders with so many accomplished musicians contributed to your development as a writer and musician?
Well, there's no doubt that my mother has had a big influence on my work as a writer and musician. As a kid, she would have brought me along to a lot of her concerts when there wasn't anyone to take care of us at home. I must have seen Kíla perform about a million times by now! Still always such a buzz to go to their shows.
I had the pleasure of joining them as a guitarist for a string of shows a few years back - it was amazing to get to play alongside them after looking up to them for so long, though you wouldn't catch me admitting that to them! Mum would have been fairly hard to impress in a musical sense, she's awfully blunt sometimes. I think that's great though really, no risk of ever getting a big head and you'd certainly know if you were ever going wrong - she'd let you know alright! But yes, she's got an amazing ear for tunes and has a knack for arranging and telling a story through music which is something I really admire and try to incorporate in my own work.
I joined David Keenan for the tour of his debut album 'A Beginner's Guide to Bravery' about a year and a half ago now. It was my first ever proper tour so it was all very exciting! The band consisted of myself, Gareth Quinn Redmond, Gar Kane, Graham Hopkins, Harry Hoban, and David himself of course. The lads were all amazing to work with, all extremely talented and so welcoming.
I was definitely the baby of the group but felt right at home on stage with those guys. Everyone was a songwriter and an artist in their own right so it was impossible not to find myself inspired by each of their unique approaches and styles inside and outside of the band. It was great to play with such a powerful frontman as David as well. The energy that he would put into his performances and how the crowd would throw it right back. It was amazing to experience that from the stage and to stand alongside him.
I think one thing I really took away from working with David was his approach in a studio setting. Everything we would put down as a group was always done in one or two takes. There was a real rawness to the music we recorded together and it really helped me to see the beauty in slight imperfections as the things that often bring a piece to life - the little fumblings, or slight timing errors, or maybe just capturing little inflections or embellishments that you otherwise never would have considered.
It all adds to it I think. Gives it a really human quality. I can be a bit of a perfectionist when it comes to my own music. With all the new production technology, you can literally fix every little problem in a mix. Although it's great to be precise sometimes, it's important to know when to stop, and let the song speak for itself.
You received a lot of praise for your live performances in 2019. With your EP coming out in September, how do you feel about the prospect of being on stage again later this year?
Ah, the thought of playing in a venue again is absolute magic to be honest! We played a lot of shows before releasing any music in the early days so we're definitely very excited to get back to gigging. Especially with all the new music we've put together over the lockdown!
Will there be a tour of any kind to promote the EP release?
We'd love to book a tour if restrictions allow for it! Keep an eye on our website and our socials for more info on that, but fingers crossed we'll be able to get a tour organised for the end of the year.