Having been nominated for 'Best Pop Artist' and 'Best New Artist' at Spellemannprisen (the Norwegian Grammy Awards) and amassing millions of streams and growing acclaim, SKAAR aka Hilde Skaar is the latest product of the Norweigian pop scene aiming to become a star outside their homeland.
SKAAR's debut EP 'The Other Side of Waiting' and the breakthrough hit 'Higher Ground' got her noticed in her homeland thanks to her ability to tackle widescreen radio friendly ballads and beefy pop songs.
2020's cover of Coldplay's The Scientist gave SKAAR a taste of success outside Scandinavia and she will hope to build upon that with the release of her new album 'Waiting' (out now) which utilises the talents of some of Norway's brightest stars such as Iris, Emelie Hollow and producer Askjell Solstrand.

'Waiting' sees SKAAR make a brave sonic move from bombastic pop music, diving head-first into streamlined acoustic compositions which showcase her vocal abilities. The move was brought about by a period of writers block which made SKAAR tear up her own rule book and start again.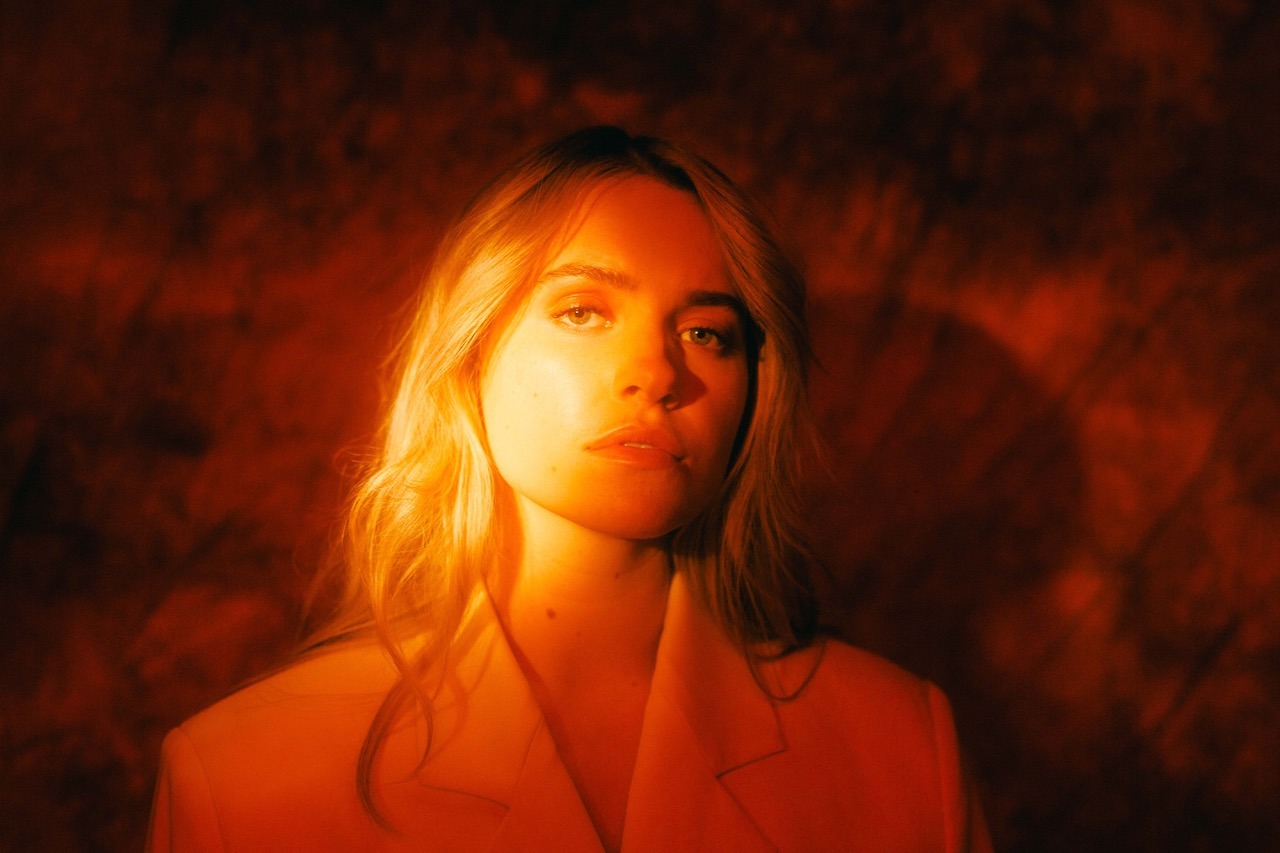 You struggled from writer's block following the release of your EP 'The Other Side of Waiting'. Did embracing a simpler, acoustic approach help you to start creating again?
Yes I think so! After a pretty rough year I was ready to just open up about what makes me sad or vulnerable, kind of a way to get all the shit out so that I could move on with my life! So making it acoustic felt very natural to me!
The songs are very personal, did the stripped-back production on tracks like Say Something Now make it easier to tackle those issues?
I think so! It was important to me that people know that it comes from me and that the songs are about things I've experienced. 'Cause I want it to feel honest I guess? So just stripping everything down being almost just me and two other instruments was important for me to feel like the stories Are coming through!
How instrumental was working with producer Askjell Solstrand on 'Waiting' in helping you achieve your goals with the project?
It was sooo AMAZING and important. He is so talented and kind, and always makes me feel so safe. Working with him these past years have really shaped me into the artist I am today!
'You Don't Know' is perhaps the most emotive song on Waiting, the vocal delivery reminds us of Hayley Williams in places. Was she an influence on the album?
Wow, I would never think of that! No, I have never listened to her! But I worked With Fredrik Svabø on that track and we tried some different things out. We agreed that just stripping it all down and me just singing as straightforward as possible would make it more real!
Who would you say the main influences on 'Waiting' are?
I would say Coldplay, Bon Iver and Iris! They all have so many amazing stripped down songs with very characteristic productions and styles. And very emotional which I wanted to bring to this album!
You've collaborated with Iris several times to date on very different types of songs Time and Voodoo Voodoo. What makes that relationship so fruitful?
Just that I feel like we have a very deep connection, and that I feel like she understands me in a way that very few others do! Feels like we can be totally honest with each other and that we can grow and learn together. And of course that I love her music and think that she is one of the most talented people in the world! I really look up to her and working with her makes me wanna work hard and become a better version of myself!
Another collaboration on 'Waiting' is 'You' with Emelie Hollow. What made you want to work with Emelie?  
We had a session in oktober where we were writing songs to my project. She is such an AMAZING songwriter and I've always loved her voice! The last day we wrote «you» together and it felt like a 50/50 mix of me and her. So it felt so natural to have her as a feature!
The most surprising song on the album is 'Breathe'. Were you nervous about putting a mostly instrumental 7-minute song on the album?
Not at all! I've never been nervous to put out things that are a little bit unconventional. The only thing that matters to me is that it comes from the heart and that I love it. So naive as it might be, I always think that if I love the music I'm putting out, other people will love it too!
Do you see yourself continuing in this more acoustic sonic palette in the future or will you return to the more bombastic pop sound that you've been previously known for?
Not in the near future, no. I will always release stripped down songs and acoustic versions, but I feel very finished with a project like this, at least for now! I'm ready to crank it up a bit hehe.
You're on record as being a massive Coldplay fan, you even covered The Scientist but why did you choose that song from their catalogue?
The Scientist is the first Coldplay song I had ever heard! So for me that is the song that started my musical journey in a way. There are other songs that means a lot to me now or maybe more, but it felt so right to take that one considering it was the start of everything!
Will you do more Coldplay songs in the future and did you get a response from the band?
Nothing is planned but definitely YES! I did not get a response, but hey they are the biggest band in the world. My goal in life is to meet them or even collab with them, so I will work my ass off until that happens!