It's been a whirlwind three years for Clare singer-songwriter Oscar Blue. Ever since the release of his 2018 debut single Madrugada, he has been racking up Spotify features, amassing over 5 million streams to date and growing his stature within the Irish music community beyond his own expectations.
Madrugada was quickly followed up by the even more successful Silhouettes, which has racked up almost 3 million streams to date; his biggest track to date, closely followed by 2019's A Dance at the Crossroads. From a relative unknown to one of the biggest rising artists in Irish folk, it's been hectic.
"It definitely wasn't something I was expecting," Blue explains from his Clare home, as he chats to Goldenplec on the eve of the release of his brand new single Backyard Mafia. "It took me a while to realise how lucky I was that this has all gone so well so quickly".
Blue's interest in music began as a young child, where he would take some of his earliest songwriting creations to the streets of Dublin in the hopes of making enough money to afford the bus home. He began releasing covers online at an early age; but by the age of 16 had realised songwriting was his true passion. By 19, Madrugada was born.
As the likes of Spotify and streamers started to take notice, and his name began appearing in articles alongside some of his most established contemporaries, the pressure on his output began to increase. He admits that despite his best efforts, watching his track rise up the Spotify standings did increase the pressure on future releases.
"I'd be lying if I said it didn't," he replies, when asked it there was any pressure to follow up the success of previous releases, "I released a song at the start of COVID last year and it probably did better in Ireland than some of the initial ones with about half the streams".
Another issue, Blue admits, is Spotify's design. At a time when artists are at their experimental as gigs remain on hold, Spotify continues to push their popular output rather than their latest; a pain for new artists wanting to experiment with new sounds.
"I always want people to hear my most recent stuff," Oscar explains. "But with Spotify if people look for you they'll automatically hear the track with the most streams first so there is this weird situation where not only is it about the dopamine hit of the numbers but it's also a battle of shifting the attention onto the new stuff you're releasing now and the new sounds your exploring rather than your work from the past". 
His ability to experiment is a relatively new development, one he credits to producing icon Philip Magee. "Growing up in a small village in Clare, there aren't that many musicians around who play drums or bass or electric guitar so I was really confined to the acoustic guitar and the piano when I was writing songs" Blue explains of his early work, before explaining how Magee's tutorship has allowed Blue to develop the ability to think more expansively when it came to creating music.
"From working with Philip it's expanded my realm of possibilities so I'm no longer hearing things as only folk songs and I can imagine backing instrumentation around it straight away".
"I can hear how I can fill out a song with other instruments and the pandemic has really given me a chance to develop that," he adds, admitting that this is something listeners will be hearing a lot more about in his upcoming singles. Singles which, he plans, will form the crux of his debut project.
"As the pandemic hit, it gave me a chance to step back and evaluate everything I had", Blue explains of the project's early embers. "I realised that I had an EP ready and rather than throw it out all at once I decided I'd drip feed singles over a few months".
With three more singles on the way over the coming months, he hopes to combine the tracks into a collection once they hit streaming platforms, due to the cohesive themes explored across the records.
"They each deal with love in different ways," Blue elaborates. "Sober For You is a more stereotypical heartbreak pop song, Backyard Mafia is about brotherhood and love in that sense, then a few deal with self-love and family and things like that so they all deal with human nature and trying to see the positive in everything".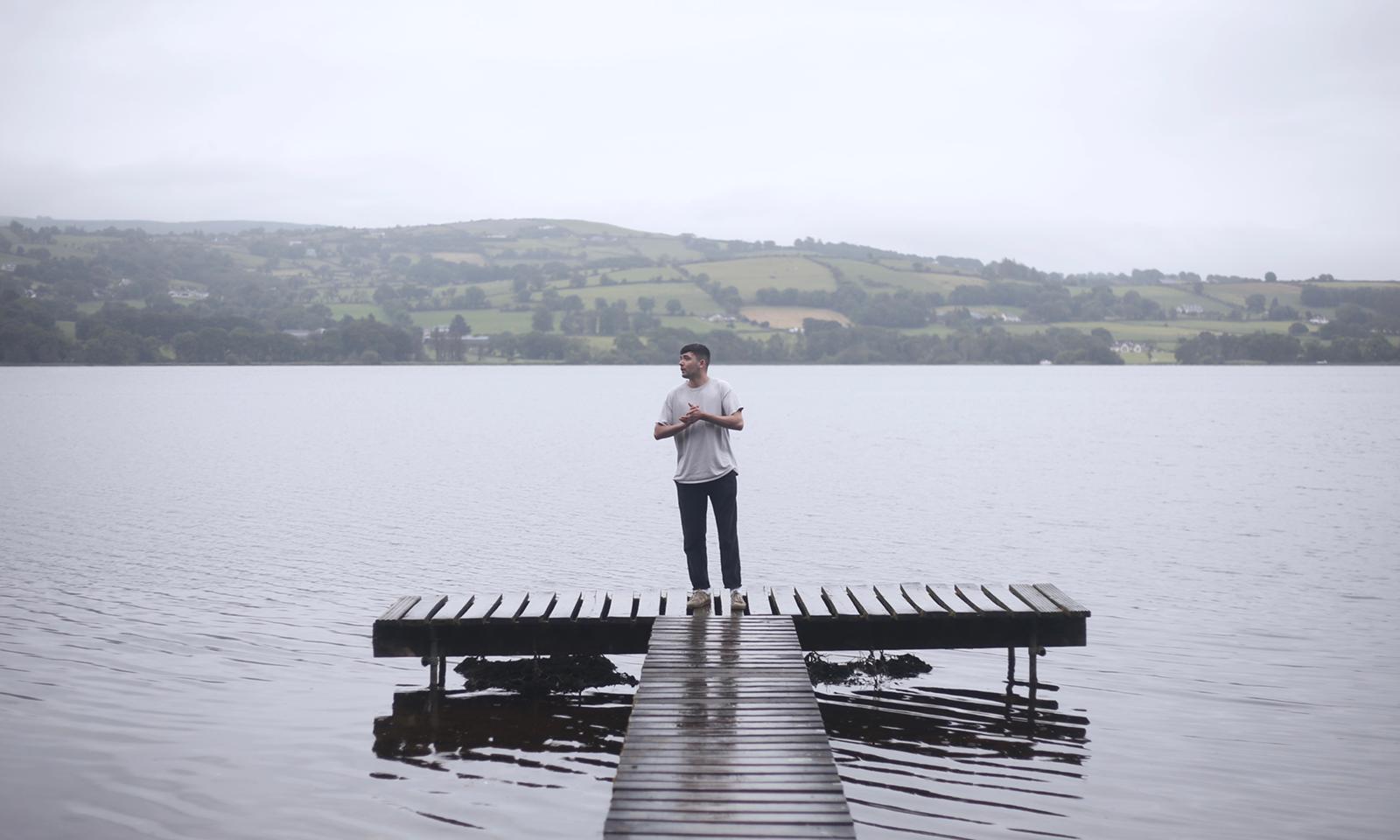 Backyard Mafia is one of the more intimate tracks of Oscar's career to date, and marks the start of a new era of honesty from the young songwriter.
"The song is about imperfect friendship and brotherhood, particularly what that looked like in the context of my rural Irish upbringing," Blue adds of the single.
"The song is almost like 22 years of things unsaid, compiled into 3 and a half minutes. I think guys, particularly those where I come from, don't tend to talk about their emotions much or express in words how much we care about one another, so this song is me throwing all that taboo out the window and saying it as it is. I'll always love the people that shaped me growing up and I think life is too fragile not to let them know that".
The emotion for the track is perfectly captured by the single's video, which was directed by Blue himself and shot by Jakub Bajerski. 
"It's really exciting. It feels really freeing to know that I'm only beginning my sonic journey," Oscar replies, as the conversation drifts to the future. "I have endless music that I want to record and get back to; so in a way it feels like we're back to square one but in a good way. I love sharing songs and every time I do it feels like I'm moving up a rung in the ladder".