It's no secret that Ireland has a burgeoning hip-hop and R&B scene that's slowly gaining recognition abroad. The likes of Hare Squead, Soulé, Jafaris, Aik J, Super Silly and Tebi Rex are all changing the perception of Irish music. There is one up-and-comer though that's challenging how we think about the world. JyellowL has been making a name for himself as someone who has a socially conscious message behind his music. We recently got a chance to talk to the man himself about his music, politics, his influences and his forthcoming EP.
Who were some of your biggest influences when you started listening to music?
I grew up on afrobeat, fuji, funk, jazz, soul, reggae, hip-hop and calypso so I was influenced mainly on the music my dad and my grandma would play.
Artists like Fela Kuti, Lagbaja, Otis Redding, Luther Vandross, Shalamar, Earth, Wind and Fire, Erykah Badu, Tupac, Eminem, Kenny G, all the Marleys, Harry Belafonte and so on. These guys are all geniuses and people I've always looked up to, some for different reasons but mainly in terms of their artistry.
Your music seems to have a political edge to it like on Life Right Now which deals with the migrant crisis. Do you feel you have a duty as an artist to speak about things others don't?
Let me put it this way. A harmonica player blows into the harmonica and sound comes from it, that is the same way things happening around the world spark inspiration in an artist and makes them produce sound. Music. The harder the harmonica player blows the louder the sound from the harmonica and in kind, the more pressing the situation is around an artist the more he/she addresses it in their music.
That's why I speak a lot on crises such as with the migrants or racism etc. The same way the harmonica has no say in when it's played, an artist doesn't dictate what goes on around them. It's a reflex action to make music and a duty to make music that's a reflection of your environment. But that's just how I see it.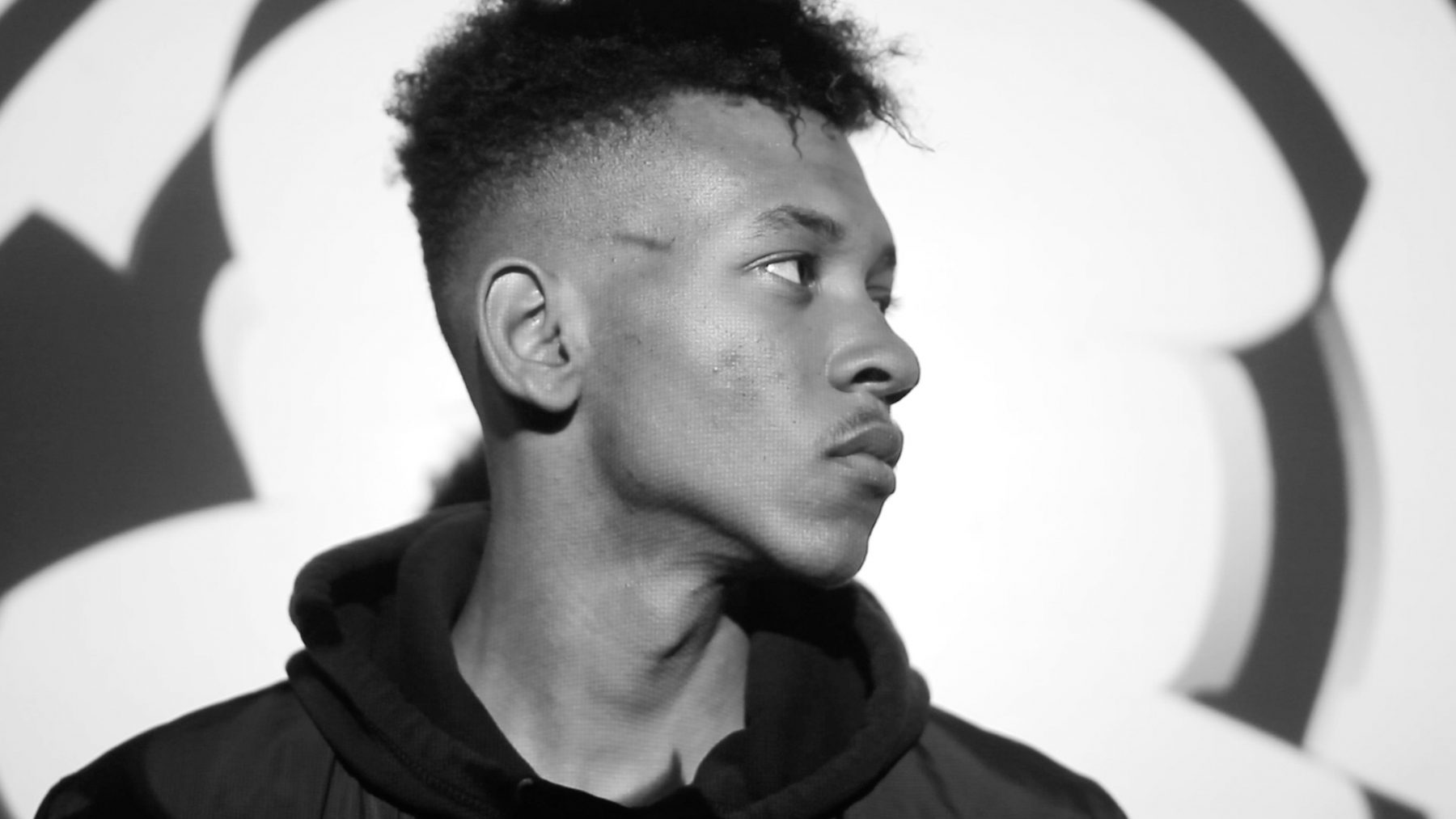 You're studying politics in UCD at the moment, does that have an impact on what you write about?  
Absolutely! Studying politics has given me insight into certain situations as to why these things happen and the cause and effect relationship between factors.
Who are some of your biggest influences at the moment in music?
Definitely J. Cole, Kendrick Lamar, all the Marleys and Fela Kuti always.
Do you usually have some sort of theme or idea before you write a song?  
I don't like writing meaningless lyrics just so I can sound cool or fit a trend like some artists these days, they say the same things they hear in trendy music or in the hope of it going viral. For me, authenticity is key.
How did your relationship with Chris Kabs come about?
Our relationship was formed around loyalty, more than anything else. Of course the music was the first point of contact but I've worked with other producers and it didn't always pan out, the same way he's worked closely with other artists before but wasn't as close to them as he is to me.
Apart from the musical side of things, the difference is in the mind-set. The mutual ambition, foresight and determination to achieve greatness and nothing less and I think we remind each other of that.
Do you feel that collaboration is important for an artist?  
No one person can do everything completely by himself or herself and the music industry is a collaborative industry. Everyone needs everyone. The ones who make music need the ones who talk about music, artists need the support of press, presenters etc. So if you mean that kind of collaboration then yes it's crucial. But it's also nice to work with other artists to explore more music and your capability to make more types of music.
If you could collaborate with any artist right now who would it be and why?  
Damian Marley because he's such an inspiration, his album 'Welcome to Jamrock' was the soundtrack of my upbringing. He's an artist I've always followed and admired for his intelligence and his talent; he makes music with socially conscious lyrics but also music that is beautifully constructed.
Burna Boy because I've followed him beyond his dancehall track, he's such a multi-dimensional artist. J.Cole as well because he's an amazing artist and figure off stage, so inspirational and courageous with his music.
How would you describe your music to people?  
Purposeful. Every song I write and every project I embark on is for a purpose and is a reflection of my purpose as a person and artist. Soulful. Every song I make comes from my heart so my music is made of infectious passion and that's what you'll feel when you listen to a JyellowL song.
Music, for me, has always been a spiritual experience, something that's better felt than heard. I don't like to blow my own trumpet, I prefer people forming their own opinions and expressing the emotions they feel when they listen to my music.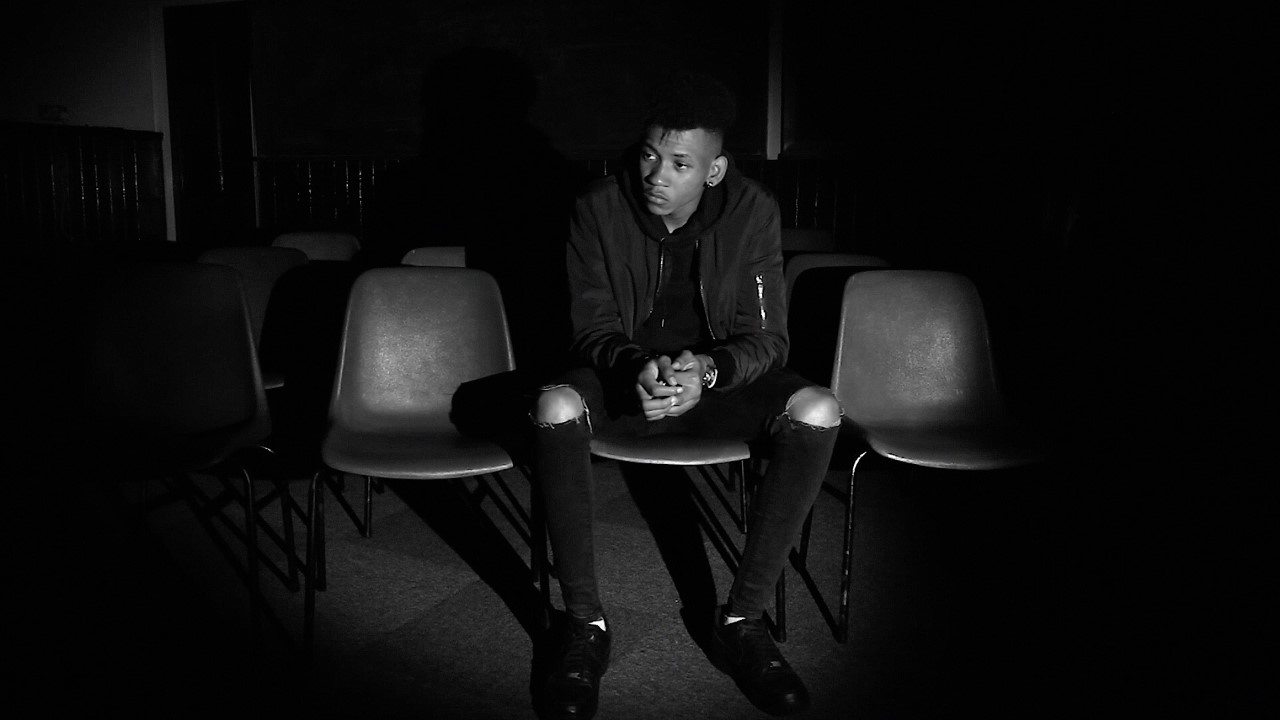 What can people expect if they go to see you live?
I've been told it's an exhilarating yet reflective experience. People's words not mine (Laughs). You'd have to come to one and form your own opinion. 
You recently took part in a Cypher on RTE 2fm what was that experience like?
It was an interesting experience and I think it highlighted the difference in style between my peers and myself. It showed the wide range of musical talent in Ireland. It was only my second time on RTE and all the guys were bang on. Really nice people!
Your new track Cold in the Summer and the video for it has really made an impression. Although it discusses a lot of different issues what was the inspiration behind the track?
Cold in the Summer addresses some recurring themes in my music, such as injustices like racism and oppression as well as inspiring resilience and strength. The inspiration behind it was all the police brutality that I became aware of and the realisation that there are a thousand atrocities likes that which don't meet the public eye.
Once again, the seriousness of the situation made me speak on it. Much like the harmonica player and the harmonica. Humans can be unfathomably cruel, look at what's happening in Charlottesville. Very much like the old days.
Do things outside of music like art, literature or film influence you?  
Yes definitely, I'm always learning and broadening my perspective. If I read a book, which presents an interesting point of view, it may alter or enhance my way of thinking. We're always taking in information that we either accept or reject and the information we accept adds to our personalities.
You seem to be a very socially conscious artist, do you think people like that are few and far between nowadays?    
I think people like that have always been few and far between because popular culture and even pop music has always been focused on trivial and light-hearted things. People like to live in their own worlds rather than the one they actually live in, it gives them a sense of comforting security, which is fair considering all the craziness around.
Do you ever see yourself going into a career in politics at some point in the future?  
I always say to myself that I can do anything I endeavor to and nothing is beyond me. I'm still very young so there are some life-changing experiences I'm yet to encounter that may set me on new paths and give me new direction.
Perspective is dependent on position so my point of view today may not be my point of view in ten years. However, that being said, I would like to contribute politically whether it is in Ireland or Nigeria or both. I also have crucial humanitarian ambitions that I wish to achieve.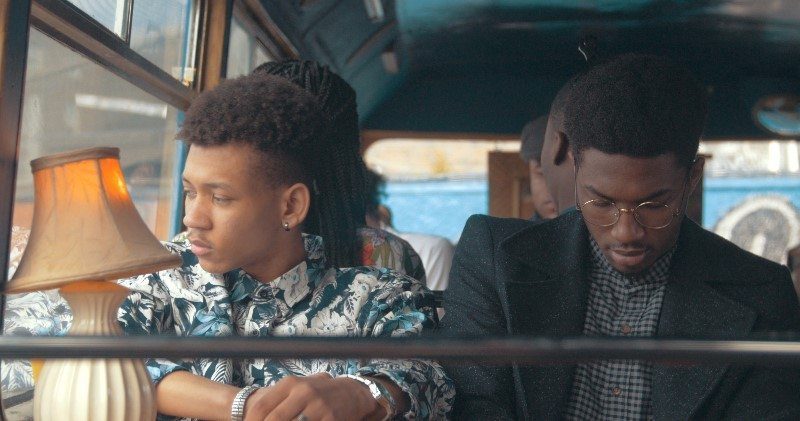 Do you think Ireland is a good proving ground for young artists?  
Yes, especially for hip-hop and urban artists because those aren't popular genres associated with Ireland, therefore people write you off before a word even comes out of your mouth when they hear you're a rapper. So if you can cope with the battle of changing their perception and making them take you seriously then you can do in the rest of the world. Which is the goal.
If you can deal with all the hate and envy from other artists here, who you probably know personally because it's such a small community, then you can do it on the international stage. The world is your playground and that's the goal because it's a relatively small population here and I aim to inspire billions so while it is a good proving ground, expansion is definitely in the works.
What are some acts that we should look out for in the future that we may not know about?
Dendo and an amazing singer, Lydia Shiels. I also met this lad Jeiel who goes by the name 'Orijin', great guy and I hope he has a bright future.
Do you have any plans to release an EP anytime soon?
The moment we've all been waiting for! A JyellowL body of work! (Laughs) My EP titled 'Bulletproof' will be released in October or early November, yet to be confirmed but I'll let you guys know as soon as it is! 'Bulletproof' in a nutshell is about resilience and tenacity
My writing process for this project was to combine my own life experiences where I've faced hardship and come out on top of it while reminding people that they're going to encounter unpleasantness in this world undoubtedly. Perseverance. This is how I approach life and if I can instill this mind-set into even one listener, then I'm happy.
Finally, what shows do you have coming up?  
I have a few gigs coming up but most importantly I have my EP launch event which is coming in October or early November! Thank you for having me and thank you for being involved in pushing the culture forward.