Having worked on music together since the age of 15, Elkin members Carla Ryan and Ellen O'Mahony share a near familial sense of musical synchronicity that's palpable in every harmony of their growing catalogue of pop bangers - one may even mistake the duo for siblings, a misconception referenced in the title of the 'I Can't Believe They're Not Sisters' podcast that serves as a highly entertaining companion to their releases.
While they initially began making folk music, recent releases have seen the pair pivot towards a wider sphere of influence and craft their own brand of electro-pop - whilst retaining the songwriting chops honed in their early career.
Earlier this year the duo announced their 'Anthology' series of singles which kicked off with the big electronic drums and dense vocal layering of Kismet and the subsequent release Tuesday, an endlessly listenable ode to a disappointing relationship prematurely fizzling out mid-week.
We caught up with the duo to learn more about 'Anthology', their influences and their songwriting process.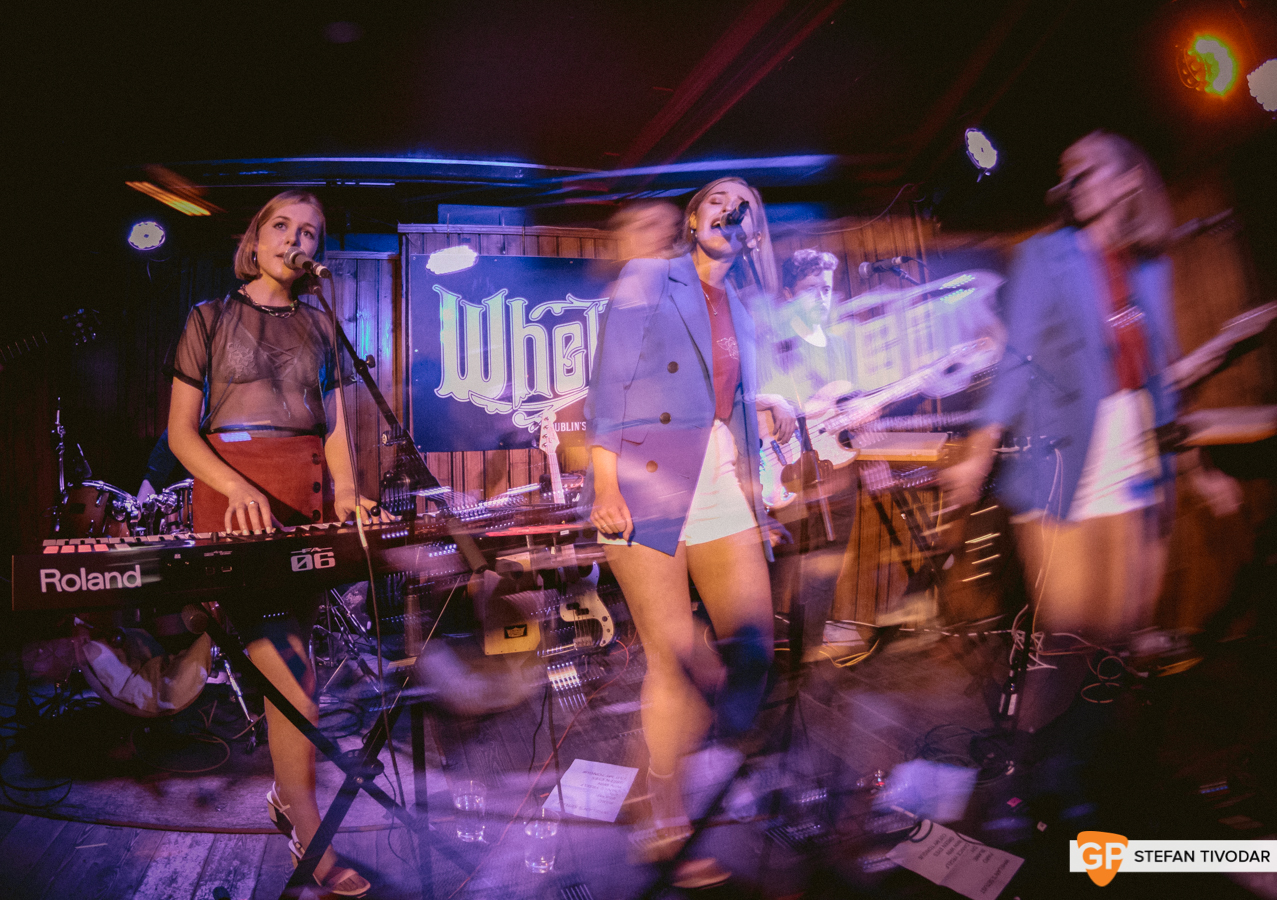 Your sound has developed quite a bit over the years, what inspired the shift from folk influence to the electro-pop of recent releases? How do you plan to merge both sounds together for the live set?
It got to the point where we realised our influences were becoming more electronic so switching up our sound just made sense. It's been a fun challenge trying to bring the lyricism of folk that we love so much into the world of electronic pop.
We were also excited to make our live show more of a party. In terms of bringing the more electronic sound to the stage, we're still working on that to be completely honest! The break we took during 2020 really gave us a solid idea of what ELKIN is, and because of this we feel that our live show will be the most 'us' it's ever been.
Who are the biggest influences on your old and new sound, we know Joni Mitchell is a huge inspiration but what about modern acts?

You're dead right about Joni Mitchell, she is our ultimate icon! Our old sound would have been inspired by moody, bluesy pop artists, like The Staves, while our newer tracks would be more influenced by artists such as Sylvan Esso, Tove Lo and James Blake.
We do a reference playlist for every track before we go into the studio and it's always such a bizarre mix - like for 'Kismet', the references included Laura Marling, Paolo Nutini, Marian Hill. Like you said we listen to anything and everything and we love bringing all these different styles into our music.
I (Carla) have been listening to a lot of Olivia Dean, D'Angelo and Kali Uchis. And I (Ellen) am currently loving Adrianne Lenker, Peach Pit and Jazmine Sullivan (watch her Tiny Desk at home, it's unreal).
You also have a podcast 'I Can't Believe They're Not Sisters', has it been helpful for music promotion and audience engagement?
We do indeed! The podcast was great during lockdown last year as a way of connecting with people when we weren't releasing any new tracks. Everyone felt a bit isolated so it was nice to have that excuse to sit down, have a chat and share (a lot) of thoughts with the world.
It's definitely not something we want to do full time because we're so busy being global superstars obviously but it's a fun side-project to share with people.
You decided to put out a string of singles as part of the 'Anthology' series rather than traditional EP release. What inspired this decision?
We began 2020 with a very packed release plan, but as we all know the year didn't exactly go as everyone planned. Over lockdown we made the decision to start working towards a larger body of work. We feel like it gave us something to focus on to take our mind off everything.
We didn't want to put out an album at this point if we can't tour it, but we couldn't wait to get these songs out, so we made the decision to release the tracks over a few months as 'Anthology'. The third track will be out in a few weeks and we're buzzin'!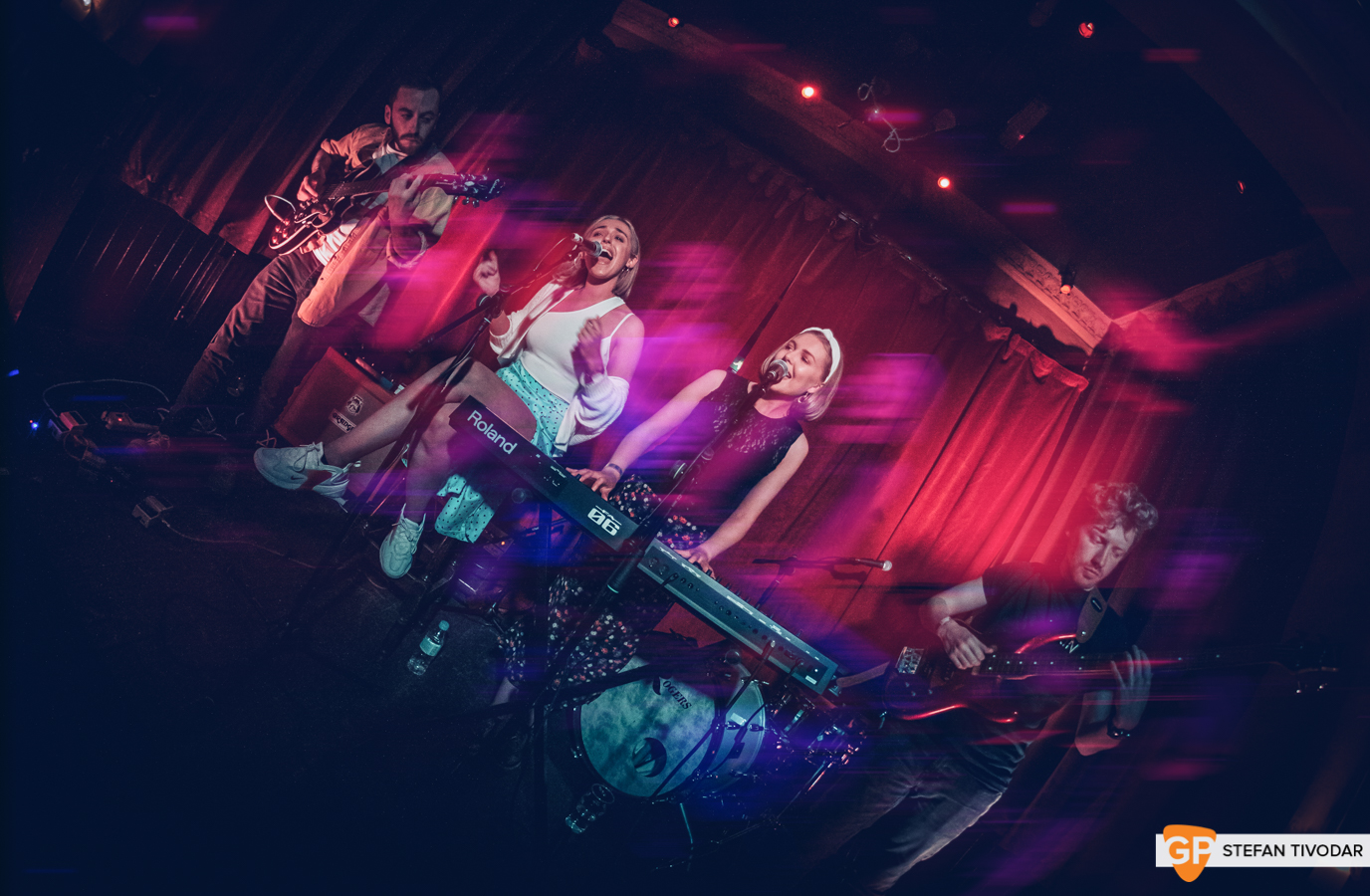 Tracks like DIY are great distillations of larger ideas into the pop format. Do you feel music can be a good vehicle for delivering a message?
Absolutely, art is such a powerful tool for delivering a message. We really want our songs to reflect our conversations about being a 20-something year old woman living in Dublin right now.
Like we said, it's fun expressing these messages through electro pop tunes because people don't always expect it. Max Zanga of Tebi Rex once said that he loves our songs because he's dancing away and then as he realises what the song is about he has a mini existential crisis, sorry Max.
How has the pandemic affected your process as songwriters?

We've definitely had to get more creative when coming up with song ideas because our lives are SO boring at the moment. This has its pros though because no one can be mad at us for writing a song about them.
We moved in together last June and we have so much more time now to write and organise shoots etc. Because of Covid and because we both work full-time, if we didn't live together we wouldn't get half as much done as we do. It's allowed us to take ELKIN to the next level and we also haven't killed each other yet so that's always good.