Def Nettle is the new project by prolific music-maker Glen Brady.  Having toured the world as one half of NYC indie-electro outfit The Glass, as DJ Wool, and with The Cranberries as a member of D.A.R.K. with Dolores O'Riordan, Andy Rourke and Olé Koretsky, this is the first time that this genre-hopping artist is stepping into the spotlight as a true frontman, performing his own material in his own way.
Melding punk, electro and hip-hop elements with the alchemistic result of producing a sound that could only be delivered by someone with the lived experience to tell the tales that arise through Def Nettle's music.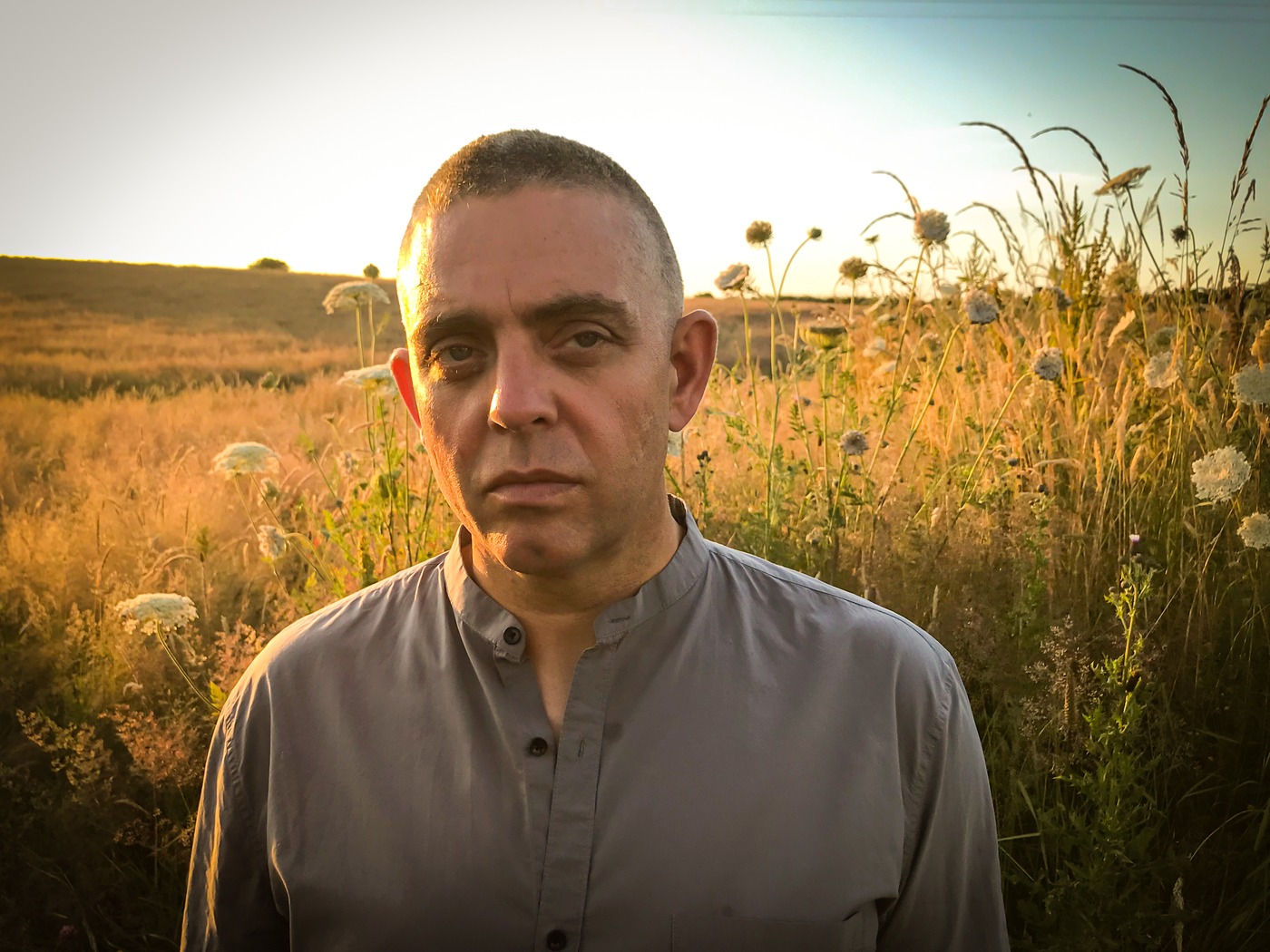 Who is Def Nettle?  
Def Nettle started with me, Glen Brady, alone in my studio with a guitar, microphone and bunch of recording equipment I've been collecting for a couple of decades.
Tell us about some of the people involved in the project.
The live show consists of Drummer Jay Oglesby, Guitarist Joe Donegan and, for bigger shows, guest vocalist Lisa Doyle-Taafe. Jay joined early in the project. I had originally used drum machines for the drums but as the sound got punkier, Jay started to do some recording and now he is on all of the tracks. We tried out a few guitarists but no-one gelled until Joe came along.
He came a little later so I did a lot of the guitars myself, and then had some far better guitarists replay the parts, but now Joe is doing a fantastic job on the new songs. Dan Donnelly from The Levellers, Watercress, Celtic Social Club played guitars on the single, 'The Pills'. Just before Joe joined us we recorded a version of Billy Bragg's 'A New England' and my friend Dom Bouffard, who has played with Rufus Wainright and Sona Farique, did the guitars on that. I hope that goes on an EP we have planned for late in 2022.
You have a diverse musical background. What made you take Def Nettle in this sonic direction? 
Like a lot of things in life, especially artistically, things go in circles. The two most influential gigs I've ever been to were Beastie Boys' 'Check Your Head' tour, which was a small-venue tour and quite small. It was where they had Keyboard Money Mark play and it was electric and unforgettable. They were swapping instruments mid show and I actually got to see it twice, once in Philadelphia and later that year (1992) at Tivoli Theatre in Dublin.
The other show was Butthole Surfers, which I also saw the same year. Both bands had a deep mix of Punk, Hip-hop, Funk and experimentalism that really stayed with me. I tried to do something similar back then in a band called Basselope but my writing and vocal performances were too contrived and I hadn't yet lived the experiences that I would need to write Def Nettle. It's the real-life experience that gives it its authenticity and that took a long time.
Also in my teens I was a big fan of Public Enemy, Joy Division, Stereo MC's, The The, The Smiths, The Cure, A Tribe Called Quest and all sorts of Goth and alternative, Indie, and after years in hip-hop and dance music, it felt really natural to return to that raw, live-instrument style with the funk and a mixture of rap and singing.
What inspires the lyrics you write? 
The lyrics are all about people I've known or know now. 'The Pills' started being about a woman I knew in New York City in the 2000s and then as the theme developed, other people and times got peppered into the narrative. I have the next two singles recorded and being mixed right now. I wrote one of them driving home from dropping a friend into rehab last year.
It's called 'War Machine' and it's just the feelings and emotions I dealt with on that drive home, my love for that person and some sarcasm and a funny, dirty element to what led him to where he was at. In a way it's a reflection of my life as well because I've been sober for a few years. So maybe in a small way it's a retrospective of my party days also.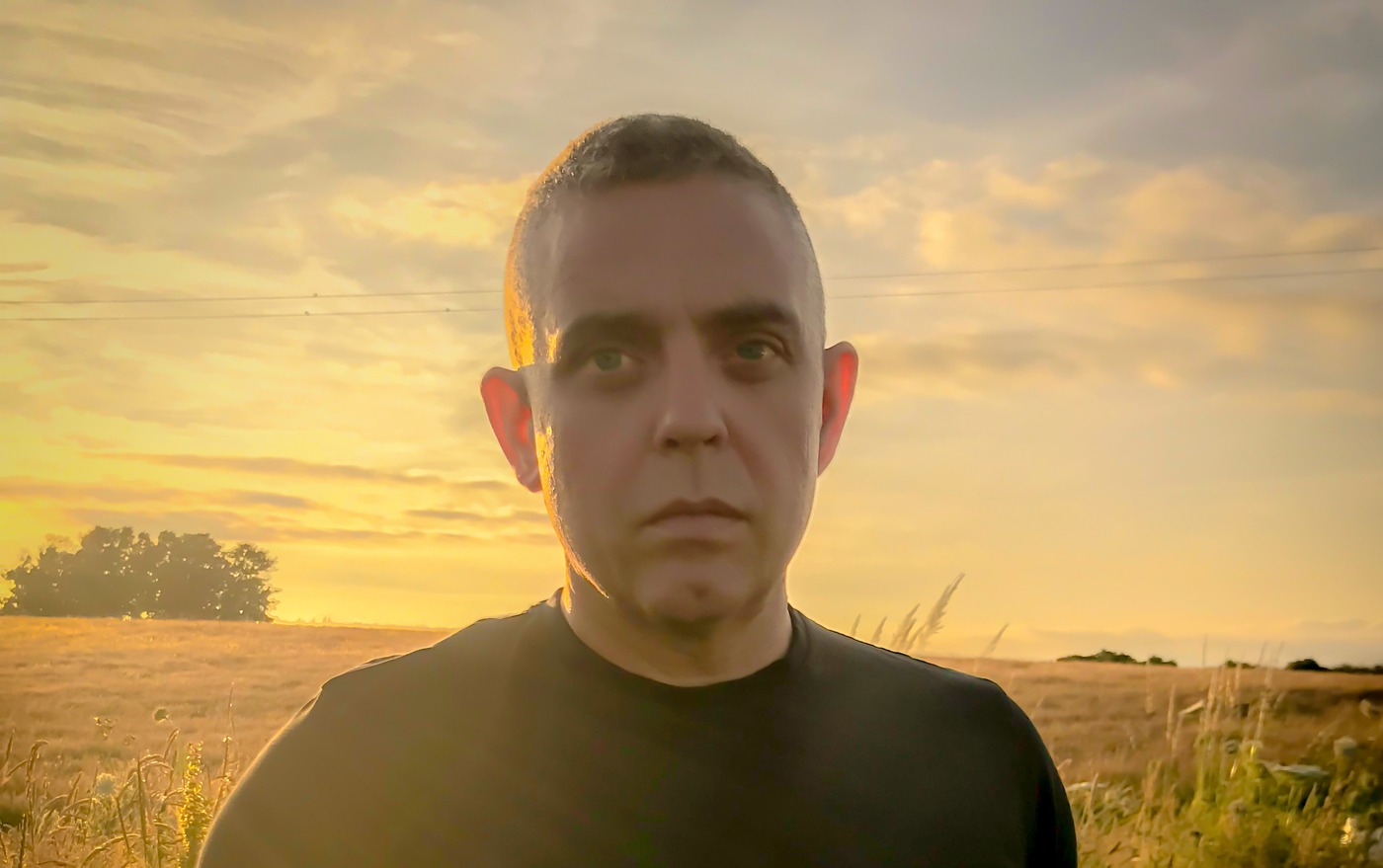 Who do you admire?

Adam Yauch.
I suppose for most of my musical life Adam Yauch aka MCA has been ever present, maybe more so since his passing. As you pointed out in the last question, I have a diverse musical background, but in a way that's not entirely true because of Yauch and what I feel I have in common with him. I read a story about him (maybe in The Beasties' book?) going out to a club called Danceteria in New York when he was a teenager.
Madonna, Bad Brains and New Order were on the bill that night. That's how I think musically. Now to most, that's about as eclectic as it gets, but for me I don't see music that way. I hear the intro to a song, I hear the verses, choruses, middle 8's, outros et al.. There's only so many chords and so many notes to play and sing with. Although the combinations and rhythms vary greatly, once you take a bird's-eye view of music you can start to see the similarities.
In fact, Bad Brains, New Order & Madonna all have songs in the same key (I just checked) so after that it comes down to taste, style, experience and what we all want to say or sound like individually. I think I learned that from Yauch and I think it's what I love and why I seem like I have a diverse background. There's so much else about him to love and be inspired by; e.g. the Swiss movie director alias Nathaniel Hornblower 3rd and his interaction with and subsequent concerts with the Dalai Lama.
And if you're ever wondering where the name Def Nettle came from, here's a hint: 'Born and bred in Brooklyn the U.S.A./ They call me Adam Yauch but I'm MCA./ Like a lemon to a lime a lime to a lemon/ I sip the def ale with all the fly women'.
Tom Waits. 
This one is purely based on vocals and personal style. In a classical sense, Tom is not a good vocalist yet there he is, one of the greatest and most unique vocalists of all time. I was at a Mick Flannery concert recently - and I absolutely love Mick Flannery - but a friend of mine described him as an Irish Tom Waits. I 100% disagree with that statement. Maybe if Mick had been performing 40 years ago.
I think if Tom Waits was coming out now, he would be using some innovative approach that we couldn't predict, just like he did during the heyday of his career. Maybe he'd be using modular synths, maybe, although the heyday of his career may not have happened yet either. His last few tunes were amazing and very programmed and modern. I had the privilege of living in the same town as Tom and his family from 2011–2017 – Sebastopol, California – and I was constantly on the lookout for him. I just wanted one glimpse.
About two weeks before I left in 2017, there he was in the most kitsch, run-down supermarket imaginable, looking healthy and as amazing and godlike as humanly possible. I glanced at him and said hello. He looked back, smiled and said 'Heya Son'. Pure magic.
Matt Johnson, The The
The The really were the soundtrack of my heart in my teens. His lyrics were epic, poetic and relatable. It was almost like I could feel his pain, understand it and see that it was all ahead of me. It was like looking into the future of your own broken heart, late nights and tragedy and there, somewhere in that bleak future, you would find meaning and happiness in the suffering.
Add into all of that his musicality and sense of freedom from the norms of the time and it's a mind-expanding cocktail even today. Infected LP introduced a lot of us to the eclecticism of Neneh Cherry, the impending doom of wars in the Middle East, and to the sounds of 808 drums, synths and guitars. Soul Mining LP is exactly that. This album is geology of the heart, relentless and wonderful. It's like walking the halls with the ghost of a dead lover, content to be together no matter how tragic and awful.
The artwork was a gallery of its own. I had a cassette tape and it colored a very dark teenage Ireland in the 80s. I owe Matt Johnson. I spent the summer of my 16th year visiting my father in New York City riding my skateboard in the humidity and evening rain listening to the Mindbomb LP.
The song 'August and September' brings me back to the Batman of Michael Keaton, bootleg t-shirts all over Times Square, finding myself in a yellow waterproof Sony Walkman… And Sinead O'Connor; oh, Sinead and her Kingdom of Rain. You were the girl I wanted to cry with. You were the girl I wanted to die with. Delicious lyrics. The The will never be topped.
You've worked with some amazing musicians. Tell us something that stands out as a 'pinch yourself' moment in your career so far. 
Around 2014 or 2015 I was working as a stage hand and sound engineer for IATSE Local 16, the roadies' union of San Francisco. It was tough work; long hours, late nights, long drives, a lot of cigarettes and bad food. I was content with the work, a lot of highs and lows.
One night I might be operating the guillotine to chop off Alice Cooper's head in his live show and the next day I could be wrapping thousands of cables and loading out hundreds of boxes on a trade show. The work was hard but I had just become a father and I fucking loved the job. Health insurance means a lot to a young family in California and I was grateful; exhausted, but grateful.
One day I was driving my unfeasibly large pickup truck on Highway 101 to work and my phone rang. I hadn't been to Ireland in 5 or 6 years but I know an 087 number when I see one. Some things you don't forget. I missed the call but, intrigued, I pulled off the highway somewhere in Marin County near the Golden Gate Bridge.
I redialled the number and a very West-of-Ireland woman's voice answered the phone. She said her name was Nollaig and that she worked for Dolores O'Riordan, and would I mind if Dolores rang me the next day? What a weird phone call!  I knew who Dolores was and that she was one of Ireland's biggest rock stars. Yes, I pinched myself. Was this real? The next day Dolores called and thus started another musical journey which eventually brought me somewhere I never thought I'd live again; Ireland.
What's next for Def Nettle? 
We have our live show up and running now. We just got asked to play a festival this summer in Ireland but it's not announced yet so I can't say which. We have 2 more singles being mixed right now.
One is scheduled for May, called 'War Machine', and another for September, called 'Architecture'. We have a lot of songs recorded so we hope to put an EP out in February 2023, and are writing and recording an album I'd love to see come out May 2023.
It would be nice to have a lot of material out there as we begin to play more. There's some good cover songs in there too so get your best singing voice ready. We want to hear some people singing!
Def Nettle's first single 'The Pills' is out now.