Following the release of his first single in three years, 'Looking For You', Irish electro-pop purveyor Dashoda has shared a slick, 1970s-themed video for the single, filmed live with stripped-back vocals and keyboard accompaniment that showcase his versatility.
The live video was filmed in a wood-panelled lounge in a house in Wexford and has a slick, 1970s feel reminiscent of a Talking Heads video or a scene from Twin Peaks.
Dashoda takes as much of his artistic inspiration from visual arts and movies as he does from music, and this is evident in the aesthetic seen in this video.
"I first visited the house in Wexford where we shot this video with my friend and collaborator Jake Curran in January 2021," says Dashoda A.K.A. Gavin MacDermott. "I knew I had to film something there. It reminded me of something from David Lynch's Twin Peaks or Lost Highway. But the house itself is far from Hollywood, it rests on the side of Tara Hill - not far from where I grew up."
GoldenPlec caught up with Dashodsa to find out what's next as he prepares for a busy year ahead.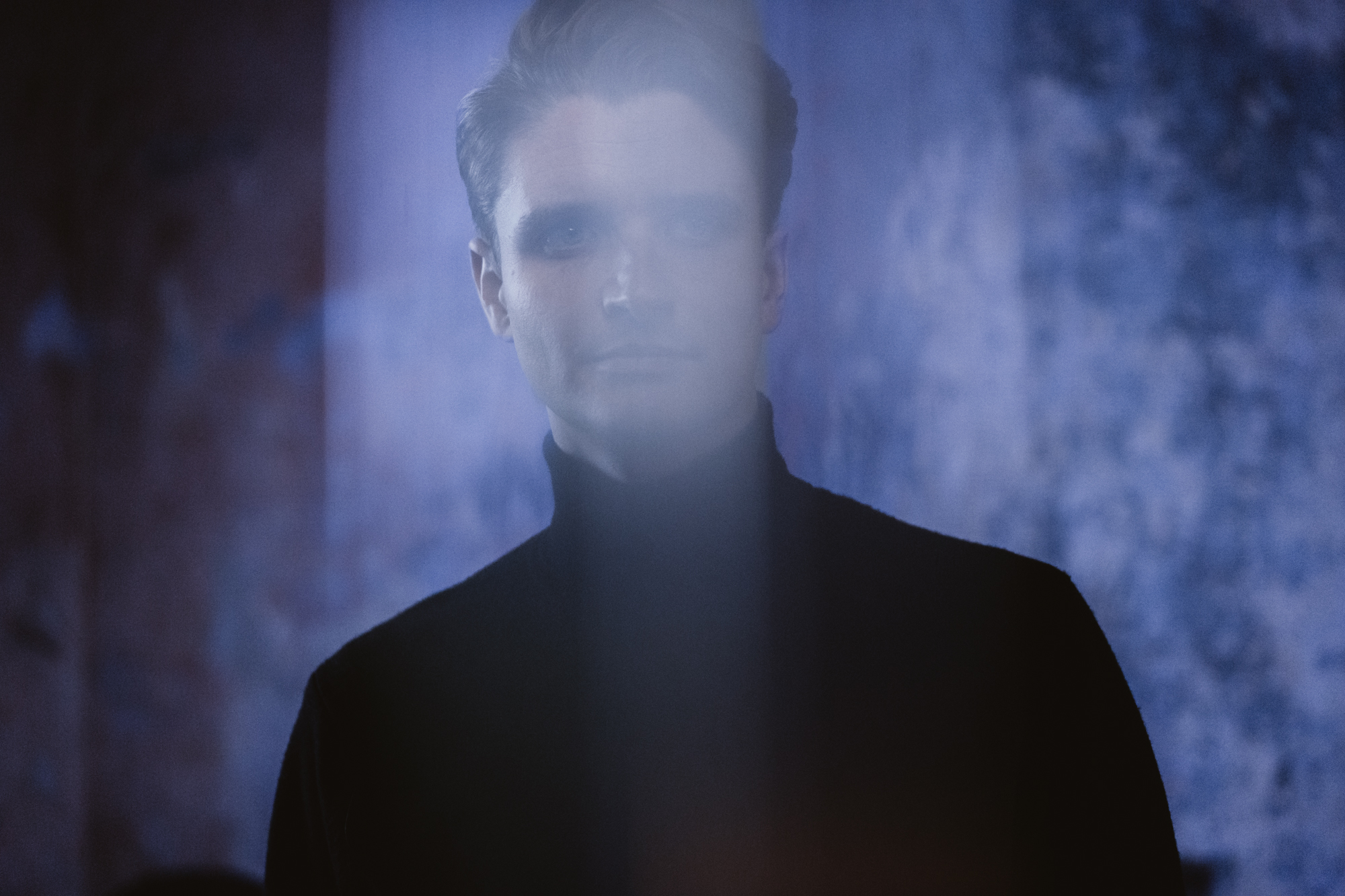 Tell us about Dashoda - who is he?
Dashoda is a moniker I came up with a few years ago when I started making more electronic influenced music. I always wanted to leave the door open for collaboration and having an abstract name felt right, like a blank canvas.
Your new single 'Looking For You' has a slick, retro-electro-pop feel. Who are your influences?
Over the last year or two I have listened to lots of soundtracks, ambient, and all sorts of electronic music. But if I am to think about why I first became inspired to pursue Dashoda, it was because I fell in love with a few bands from the 80s, like Prefab Sprout and The Blue Nile. They've always stuck with me even when I've tried to get away from 80s stuff. Their lyrics caught my attention first and I also love how cinematic the music is. I always think about the "movie" playing in my head when I'm listening to them, and I try to think that way about the music I write.
I go back to these bands frequently and each time I do I tend to find another layer to appreciate. I bought The Blue Nile's first two albums a while back but didn't get a chance to open them up and give them a spin. I moved house earlier this year and set up my record player again. A friend came over for a few drinks and, after we'd had a few too many, we listened to both albums back-to-back. I was sitting there with The Blue Nile's Hats on and it was still like hearing it for the first time again.
You took a few years away from making music. Why was this and do you think being three years older and wiser has influenced your new sound?
During the lockdowns I was writing plenty of music, but it was taking a long time for me to actually finish songs. Some of that was down to experimenting a bit and then supply chain stuff, but I think I just found the pandemic to be a bit of a downer creatively. I wrote a good bit with others but didn't really want to write on my own, though I'm back doing that now things have opened up again. During 2022, I've loved becoming a music fan all over again, like when I was 13 or 14. It's great buying records and trying to go to as many local gigs as possible.
Being a little bit older now I would say that the meaning of why I try to make music has changed for me. I read somewhere a while back that "dreams are what you see when you aren't looking" and I think making any sort of art is connected to this experience. Making a piece of art can reveal something hidden about yourself to you and to others, often only in hindsight.
So, with this in mind I learned to make more choices based on my gut instinct rather than over-analysing each version of, for example, Looking For You. I was lucky to collaborate with a few people on this track (Richey McCourt and Ross Fortune), and I learned to trust in these relationships more and be more open minded about other sounds or melodies. This process took away some of the anxiety of decision making and made the process flow a bit more. 3 years ago, I probably would have obsessed over every tiny detail on my own instead of trusting and accepting the process.
How do you spend your downtime?
I watch a lot of movies, either at home or in the cinema. I also read a lot about film and recently became more interested in art so that's been fun because I don't really know a lot about it other than what my eye is drawn to. I'm curious about how artists' minds work, and I love reading about the creative process. I've picked up a few books on this and YouTube of course is always a goldmine for that kind of stuff.
Also, my girlfriend rescued a dog called Rua earlier this year and she has become a big part of our lives now, especially because she's small and she loves a trip down to our local!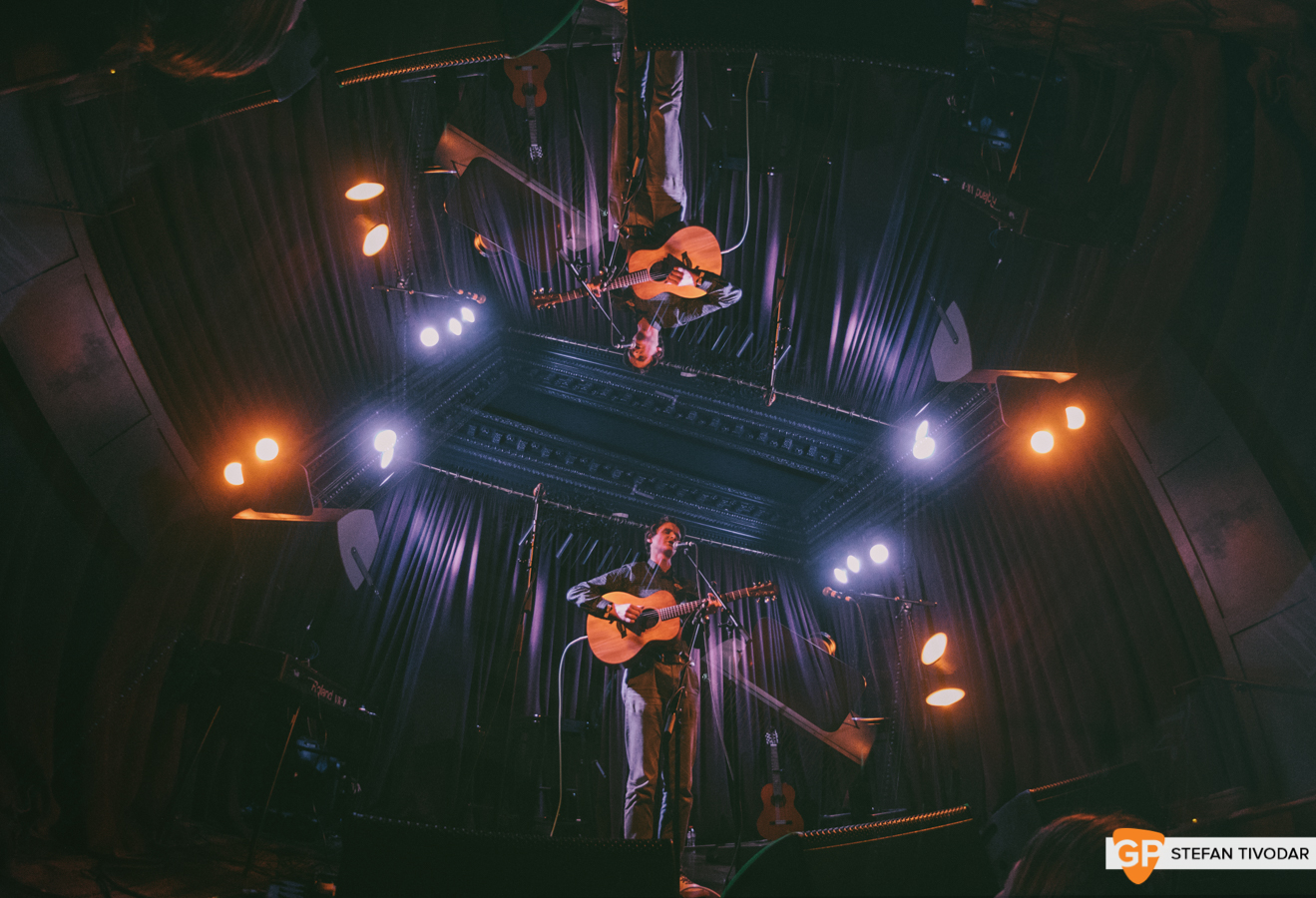 What's the best gig you've ever been to?
Perhaps this is one that will change over time, but right now I would say Underworld at All Together Now this year. Karl Hyde and Rick Smith are massive inspirations for me, and I had never seen them before. I wanted to make the most of it, get as close possible, try and enjoy every minute of it. I was nervous all that day about it! But it was magic in the end. They were just up there telling a story, and everyone felt part of it. I was with a bunch of new and old friends, and, of course, we were all hugging and some crying during Born Slippy. It was a really special gig, one of those moments life gives you only now and then.
What does a Dashoda live show look like and when can we look forward to seeing one?
I've done two kinds of live shows in the past: either on my own with a few instruments, visuals, and Ableton trickery or with a band – depends on the gig! I played a solo gig at Electric Picnic in 2019 and I did a small support tour with Booka Brass a few years ago too as well as some Dublin gigs. But that's a long time ago now and I'm itching to get out again. I'm hoping to announce some dates soon and make the most the next year playing as much as possible.
What's next for Dashoda?
There will be several more releases over the coming months which I'm really looking forward to and I also worked with director Ror Conaty on some videos earlier this year, so they will be coming out too. It's been great seeing it all come together and working with a great bunch of people on these projects. I'm very much looking forward to 2023 and working on new material as well.
https://open.spotify.com/album/5pg2vl2UoBBoK1Fdw35apU?si=Qv_fnGHOQ0Cu8TMQK7ZiFA