Undoubtedly one of the most impressive singles to be released by an Irish act in 2020 is the noir piano ballad Badlands by Dark Tropics.
The dark, velvet track is even more impressive when you consider that it's the Northern Irish duo's debut. We caught up with Rio and Gerrard to find out how they made such a composed debut.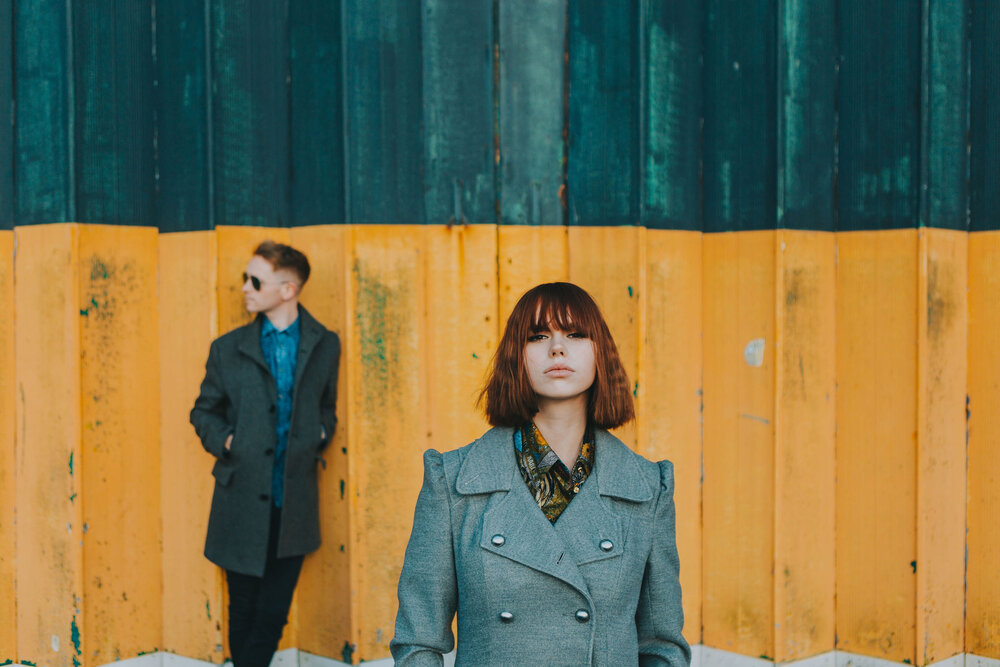 Badlands is a striking debut single tell us the story behind the track?
Gerard: 'Badlands' is our attempt to capture a classic American western film in a 3 minute pop song. It started life as a strummy acoustic Johnny Cash thing, but when we got to the studio it completely changed and became a far more delicate piano led tune.
Rio: Our aim with lyrics is to touch the universal. Which is perhaps why it can be hard to explain them sometimes. The emotion behind the lyrics regardless of the original sound of the track came from the heart, that feeling of heartbreak.
Where did the name spring from?
Gerard: There was 2 possible names I had in my head for the song after we'd demoed it. One was 'Bonnie and Clyde' and the other was 'Badlands'. I texted Rio and she immediately replied with 'definitely Badlands.' Song names are so important and you have to get it right. Really glad she chose that one.
Rio: I hated 'Bonnie and Clyde'. Sorry Gerard...
The track is quite sparse, relying on the balance between the delicate accompaniment and the atmosphere delivery of Rio's vocal. Was that instantaneous or did you experiment with other instruments and percussion?
Gerard: Yes initially it was gong to be a big country sounding dark stomper. We thought the production should sound like something you'd hear on the opening credits of True Detective. We were going to try to give it a really dark country Americana sound. When we got to the studio with Orri (Orri McBrearty) he was keen to change the feel of it and at about 2 in the morning we started messing around with this piano idea. It's still the same melody and chords but it's very different from the original intention. The song really came together when we decided Rio's vocal should be really loud in the mix.
Rio: I remember that moment so clearly, I just stood at the stairs above the piano completely mesmerized. It took me a good few minutes to realize they were asking me to sing so they could check the vocals fit! That was the moment where we decided less is definitely more on the track, there was no going back.
The video for badlands is also quite striking. Can you explain the concept behind it and why it only features Rio?
Gerard: We shot the video in various locations around Belfast. I really enjoyed the process of shooting it. You learn very quickly what works and doesn't work.
Rio: I had been working on various concepts for months before we shot the video, had an entire story-line laid out. To expand on what Gerard said, under a time constraint you learn very quickly what can and cannot be done! But that caused us to get creative and after re-jigging a few ideas, I became unbelievably happy with the end result!!
That's a pretty interesting tattoo on Rio's arm. Can you explain what it is and what it means?
Rio: I call it my little triangle of happiness! It's actually unfinished at the moment, but the mountains and trees give me a daily reminder of where I feel happiest! The triangle is reminiscent of my favourite game; Oxenfree, which actually has a similar artwork design as my tattoo so it all fitted well!
Badlands has been receiving airplay north and south of the border as well as in the UK and America. Have you been surprised by the response to it so far?
Gerard: It's not the chirpiest song in the world so the response from radio has been fantastic. It's incredibly hard to get to radio so we're really grateful for the support.
Rio: Once my brain actually processes it I'll let you know!
Both the track itself and the video far exceed your average debut offering from an Irish act. Had you been working for a long time in preparation for its release?
Gerard: Rio and I met about 18 months ago and have been writing, demoing and plotting ever since. We really didn't want to put anything out or launch the band until we were totally ready with music and visuals. We have a great team around us now too which we're very thankful for.
Rio: It feels like years, but like Gerard said, we have an absolutely amazing team and it would've taken much longer without them! We'll be forever thankful.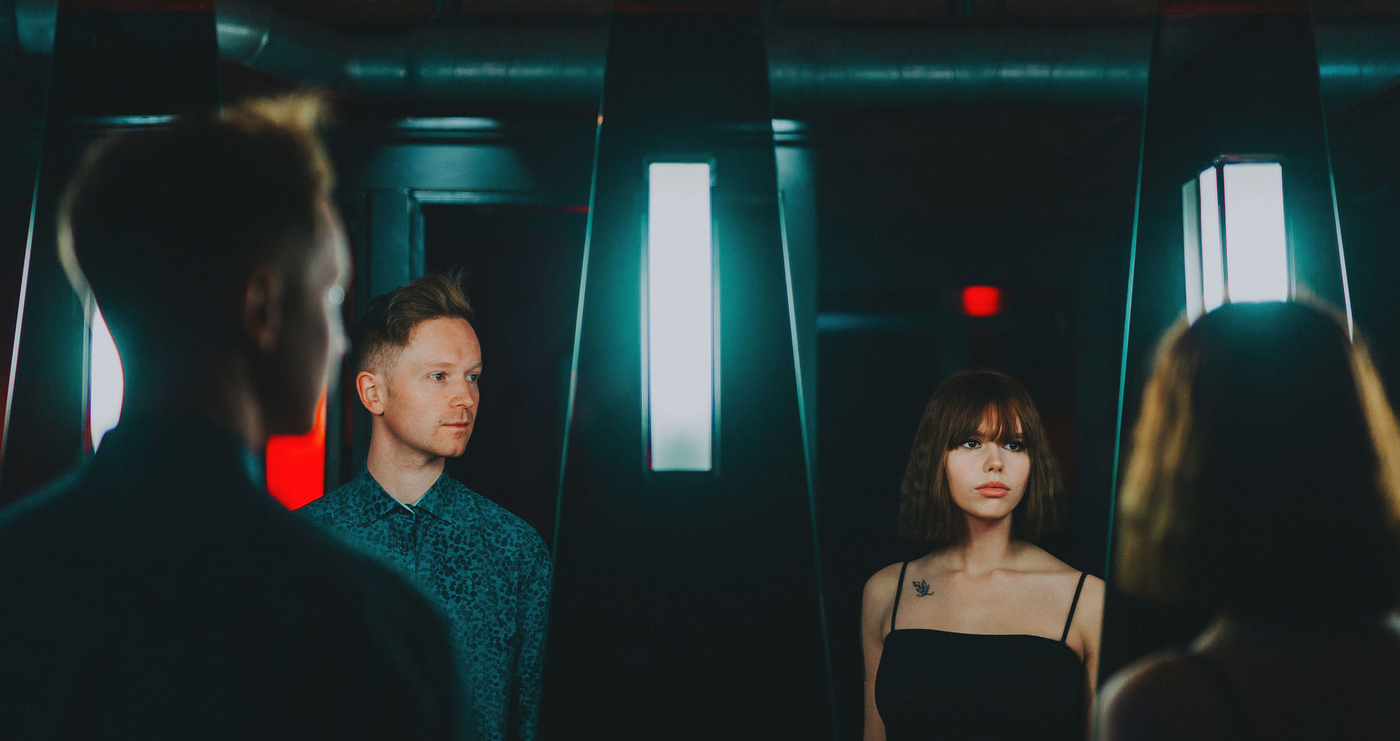 Can you tell us about your individual musical histories?     
Gerard: I was writing and producing electronic pop songs before I met Rio. It was very different from Dark Tropics. The songs were produced in the polar opposite way of these ones. It was all synths and big beats. Everything was very polished and full sounding.
Rio: I always loved singing but until I met Gerard I had no experience aside from a church choir.
When can we expect to hear more music from Dark Tropics? Is there an album or an EP on the horizon?
Gerard: We're currently putting the finishing touches on our debut album which will come out at the end of the year. Working on it has mostly been an absolute joy. It's exciting to watch it all come together.
Apocalypse permitting, you are scheduled to play a Dublin date as part of Eastbound. What can we expect from a Dark Tropics live show when live music makes its welcome return?
Gerard: We've been working on making our shows a unique experience with our own original stage designs and lighting. We've been rehearsing recently for a BBC live session and the Ruby sessions in Dublin which are both very stripped back shows. We've learned a lot from that. We've only done one full band show ever which was in Belfast a month ago. We're keen to get playing live a lot more but obviously it's all a bit up in the air at the minute.
How are you guys navigating these times as an entity? Are you working on new material?
Gerard: We are. With everything that's going on we haven't been able to meet up for the past couple of weeks so we've been writing songs over WhatsApp a lot recently; Messaging lyric and melody ideas to each other. They're very rough and messy but it's been surprisingly successful. We have lots of new songs. Every time Rio and I write together we come away with a song or an idea to work on. In my experience that's very rare.
Rio: I've always loved writing poetry and short prose, so I generally tend to send Gerard everything I write and he makes sense of my nonsense! Though I generally prefer writing together in person, it tends to be quicker and smoother!
Photos: Wrapped in Plastic Photography