It all started in a school hall at fifteen years of age. The audience, filled with classmates, teachers and parents alike didn't know what to expect when Dan Elliott, acoustic guitar in hand, took his first tentative steps onstage. Once centre stage, Elliot took a deep breath to settle his nerves before looking out into the crowd. Fifteen minutes and two songs later (one his own composition, the other a Maroon 5 cover), Elliott knew in his heart music was what he was born to do.
Choosing to pursue a career in music is often difficult. For most, it means disregarding the comfort of a career path or another line of work. Elliott was no different. After moving from his home in Ovens, Co. Cork to Dublin to study to become a primary school teacher, he dropped out a year and a half later to pursue music full time. Soon after dropping out, Elliott was named the winner of the 2018 Le Crunch Apple of My Eye song contest which was judged by established names in Irish music such as Jess Kavanagh, leader singer of BARQ, and singer-songwriter Jack O'Rourke.
Since then, Elliot has played shows in countries across Europe, frequented Whelans and released the music he's always wanted to make. On the eve of the release of his new single Maybe We, Elliott sits down with GoldenPlec to discuss his musical upbringing, moving from Dublin to Cork for College only to drop out 18 months later, and his latest releases.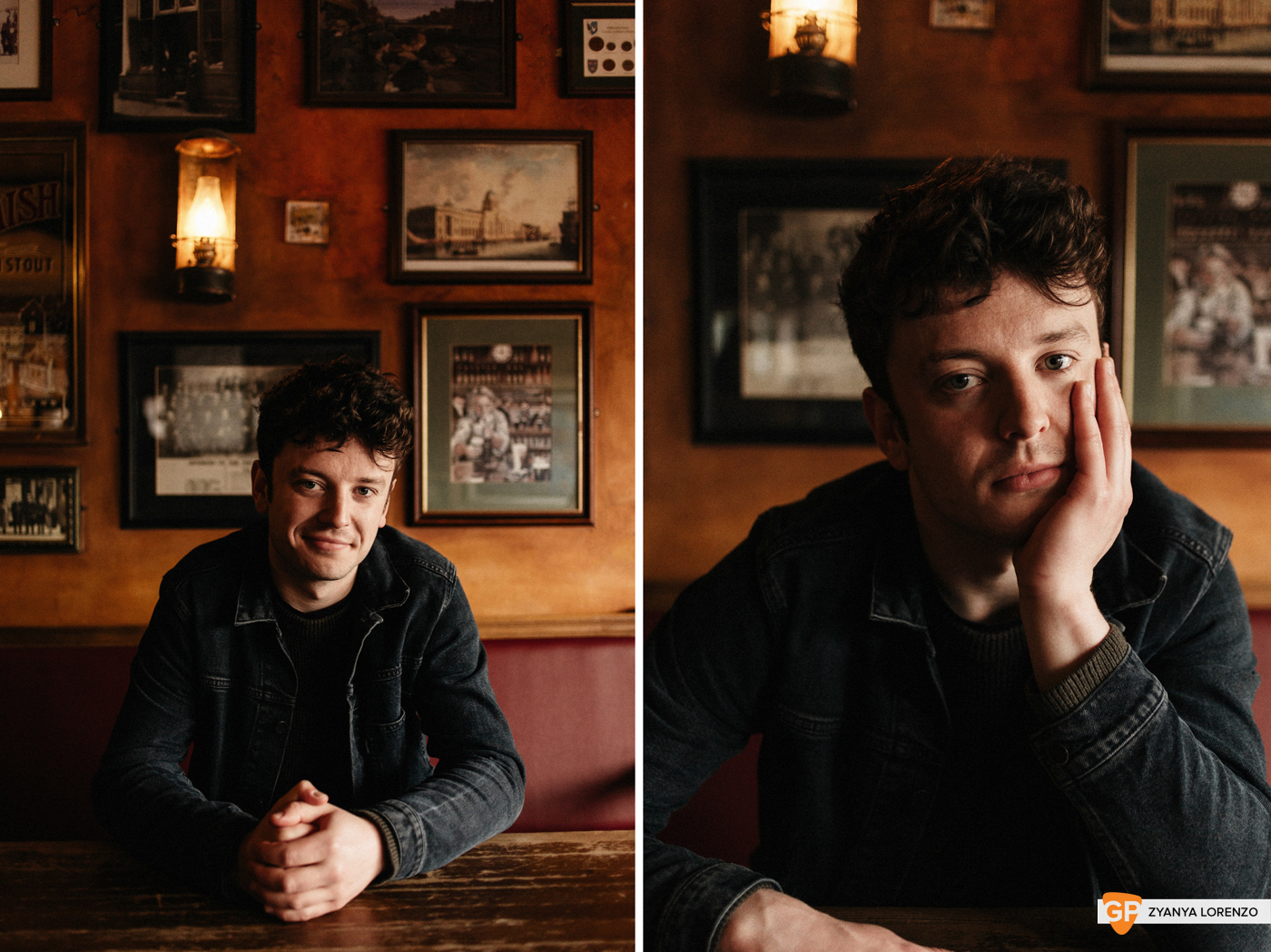 //GP: When do you first remember hearing and enjoying music?
I always loved music, but it wasn't hugely accessible. Spotify wasn't around as a kid and I didn't have an older sibling who knew what was what. I got an MP3 player at some point and started loading it up with as many songs as I could. I listened to everything.
//GP: When did you first learn to play and write music?
My parents made me take piano lessons as a kid, which I resented but now appreciate more than I can possibly describe. I wrote songs from a very young age, I was so passionate about every line and lyric! A lot of it was absolute muck but that's what you write when you're a kid, you improve as you go along.
//GP: Your first public performance was at the age of 15 in your school's talent show, can you remember what motivated you to play that show at the time?
I was sick of watching everyone else do it! I had never performed in public and just thought "I'm going for it." I sang one of my own songs and This Love by Maroon 5. I didn't win but I'd never felt so alive in my entire life.
//GP: You moved to Dublin to become a primary school teacher, tell me what the transition from living in Cork to moving to Dublin was like for you?
Initially, it was difficult. I loved my time in college, but I guess I never felt like I belonged there and so maybe felt I didn't belong in Dublin. When I left college to focus on music and began to explore Dublin through busking, open mics and gigs, I very quickly fell in love.
//GP: How would you describe your music? Who were your earliest inspirations?
This is always such a difficult question to answer! I write about my life and the things that happen, I write about love and girls who are mean to me, and I write to try and make sense of things.
I think Billy Joel and James Morrison were the first people whose music I really got into, whose catalogue of stuff I really explored but ,like so many people, Ed Sheeran changed the game for me. I still remember seeing him on Jools Holland and my whole world changed. For the first time ever I thought "I could do that".
//GP: You dropped out of college after a year and a half in order to pursue music full-time. What was the thought process behind the decision?
It was an extremely difficult decision, but also the only decision I was ever going to make. I loved teaching but I knew I wanted to play music and I was never going to be happy unless I gave it my all.
I'm very lucky to have extremely supportive people around me. My friends told me to go for it and as long as I was happy, my parents were happy too, Not that they didn't strongly encourage me to finish the degree of course!
//GP: Earlier this year you released your first single, Only Ever Been You, tell me a bit about the writing and recording process behind the track?
I wrote Only Ever Been You with Jason Clarke, a great writer and friend from Northern Ireland. The song is about realising that the person you let get away is in fact 'the one'. It's a love letter to someone I thought I shouldn't have let go. I recorded the track in London with Ben Cullum in his incredible studio. He's a great guy, I've never felt as comfortable creating a track.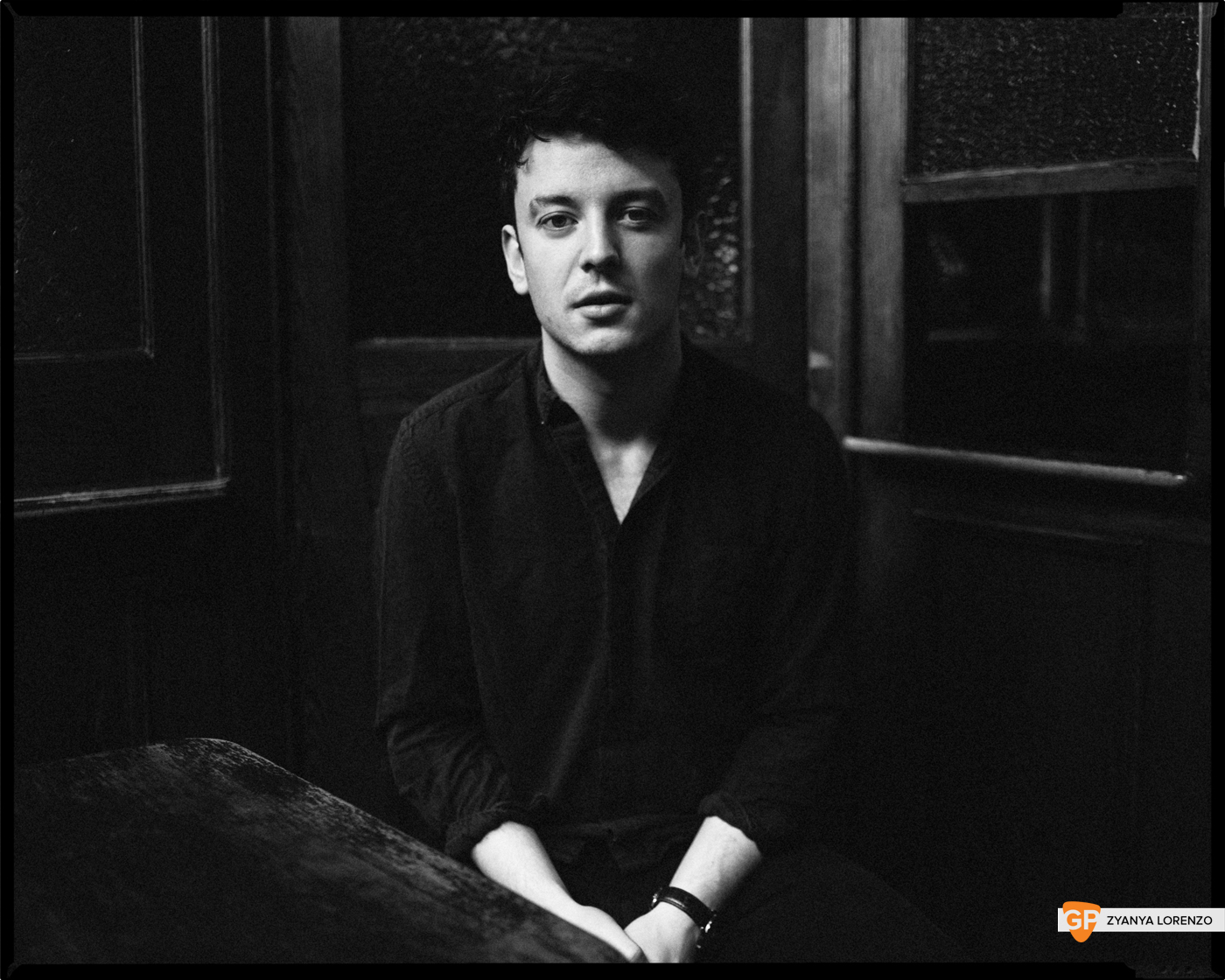 //GP: You have a new single out, 'Maybe We', tell me a little about the inspiration behind the track?
I wrote this so long ago! It's young love, a girl and I who kept coming together before moving apart. We could never make it work but we could never totally draw a line under it either. It was always a maybe.
//GP: You have played shows all across Europe in the past 18 months, where has been most receptive to your music?
So hard to say. I've been lucky enough to play in some incredible places, for incredible people. I did play a very intimate show in a church in Rotterdam in late last year. That was pretty special.  
//GP: What are your plans for the remainder of the year and beyond?
To keep writing, to keep recording. I have a headline show at The Grand Social in July 4th, which I'm very excited about. It's the day before my birthday - things could get crazy.

'Dan Elliot plays The Grand Social on July 4th with support coming from Aaron Rowe. Tickets cost €12.50 and are available from www.ticketweb.ie.