Being a producer means helping someone else create their own vision. For Chris Kabs, after working for years as a producer, it's now time for him to create his own vision. Over the past four years he's been working on his debut album and with its release only a couple of months away we got a chance to sit down with the man himself.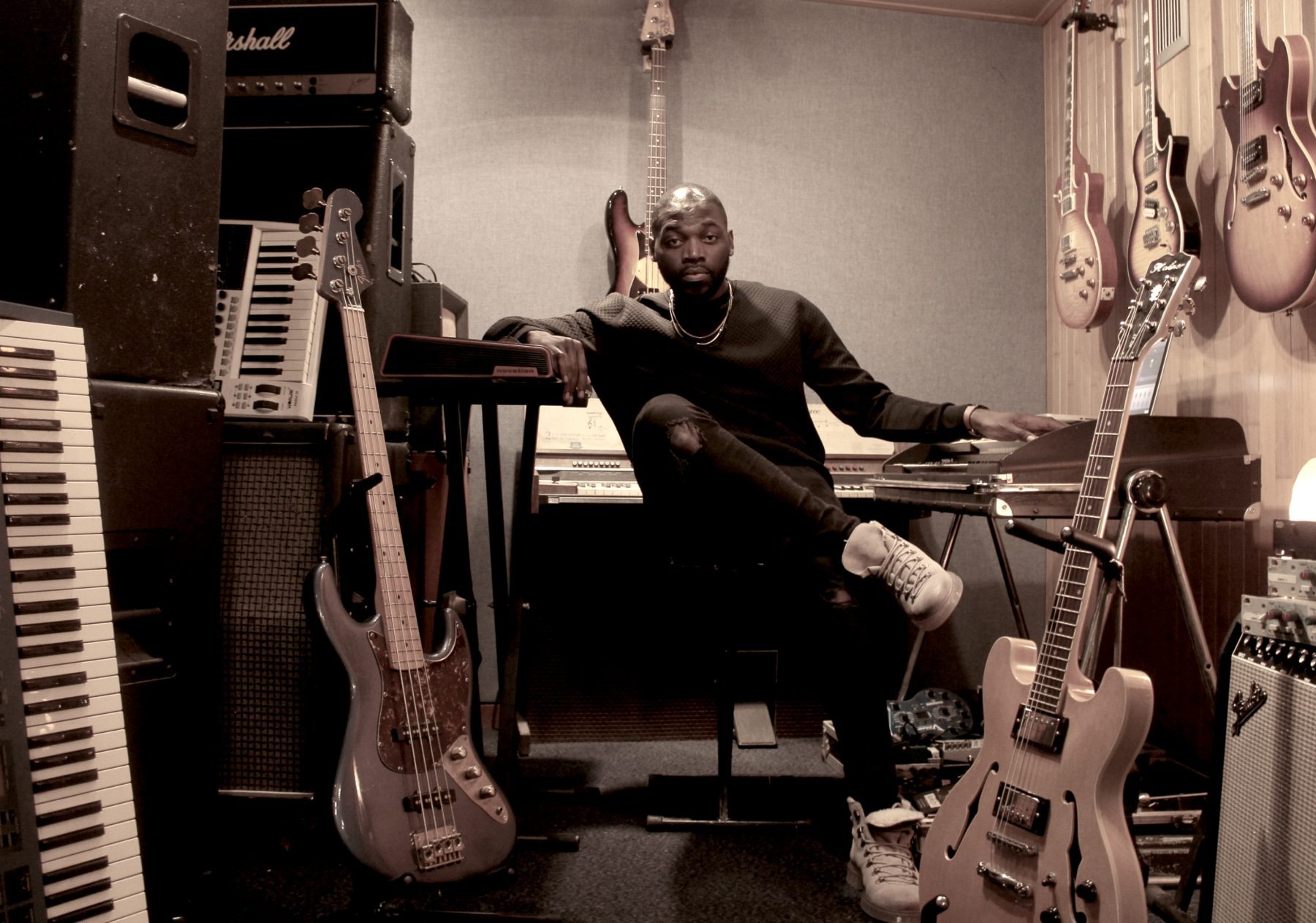 What are some of your earliest musical memories?
"I remember when I was 8 or so back in Africa, my dad took us to this big concert, and what I enjoyed about the show was the fact that the performer didn't have a band, it was just him and a piano. 
"He was singing in different languages and he was mixing French, English, Swahili and other European languages which I wasn't familiar with at that time but it kinda impressed me as a child."
"I have these weird memories where I can just remember random things and when I'm in my creative zone stuff like that pops back up to my creative conscience and I come up with some dope things."
Who were your biggest influences when you started out in music?
" I'd say Kanye West - the first time I listened to him and his production and progression, it kinda changed my way of making music totally, also Pharrell Williams as well. They both bring balance in my mind in terms of music & creativity.
"Of course I do have my own sound but it's always good and healthy to look up to someone who's already on that higher level."
What have you learnt as a producer that has helped you when you write your own music?
"Try to make your music as unique & friendly and simple as possible as if you're making these tunes for people to listen to, enjoy , inspire and empower."
"This might sound weird but sometimes I see myself as a single father with many kids and they all have different tastes when it comes to food, and with me being the father my first task will be to understand my children and know what makes them happy. By knowing those things you will know how to cook better and keep everyone happy though it might be challenging sometimes. So basically study your audience and stay authentic."
What do you usually start off with when you're writing a song?
"It depends really, but it all starts in my head so from there I take off, go to my studio, turn my system on and probably start with a piano sound or drum loop in order to keep the idea flowing...from there anything could happen."
If you could work with any artist out right now who would it be?
"Oh wow! There are so many creative artists that I admire around the world that I would love to work with either as a feature or at the studio as a producer - people like Emeli Sandé, Labrinth, Wyclef Jean , Kanye West and Alicia Keys."
So you've been putting the pieces together on your debut album for the past four years, do you think it's important that you get your first album right?
"Yes I think it's really important that people understand your message loud and clear, with that being said it requires some time to figure out how you want to represent yourself."
How would you describe your new single 'TEMO' to people?
It's a brief idea of my life routine and work ethic - purely honest, artistic, easy to sing along to and hopefully one you will remember."
So the title stands for 'Take Every Minor Opportunity', is that something you live by?
"100%, I believe that everything I face or every single person I meet in my journey are either a HUGE opportunity or a minor opportunity. Either way I'm going to grasp it as it will lead me to the next step."
You've worked with artists like JyellowL and Aik J, what do you think of the current crop of Irish artists?
"The Irish scene is promising big time, we're just trying our best to push the envelope."
What influences you when it comes to writing lyrics?
"Most of time it's when I play piano or just listen to some random music and it kinda gives me ideas, but also most of my lyrics are based on my own life experiences and also the people around me."
Would you call your music R&B mixed with hip-hop or the other way around?
 "I think as a creative artist, I find it kind of challenging to stick to one genre. I have a great studio in Dublin where i spend most of my time when I'm not on stage. I'm able to play lots of instruments like keyboard and I sing also so it allows me to stretch my space (no pun intended). To be as versatile and open minded... really it's Art to me."
You released a video for your single 'Space' recently, where do you come up with your ideas for songs?
"Usually when I'm on the airplane travelling, in my bedroom, bathroom, watching a movie - even cartoons - or just having a conversation with someone, they might a say a word or a phrase that'll hit my conscience. Most of the time they probably don't notice but I kinda zone out from the conversation for a minute and write a few words or create a fundamental tune all in my head. As soon as I reach the studio I develop the idea from there."
In the song you talk about "stretching your space" do you think it's important that as an artist you keep striving to get better and broaden your reach?
Yes absolutely, that's pretty much the main message of that song - letting people know that I'm not here to stay in one place or go in a circle. I'm here to make progress; moving forward in order to reach my goals. I'm not going to let anyone slow me or hold me down."
How would you describe your live shows to people?
"It's a personal Chris Kabs vibe, as I like to call it. I like people to know that I'm not trying to portray an image of a perfect guy when I'm on a stage but a real dude with flaws and imperfections who's still brave and courageous enough to sing about his life experiences."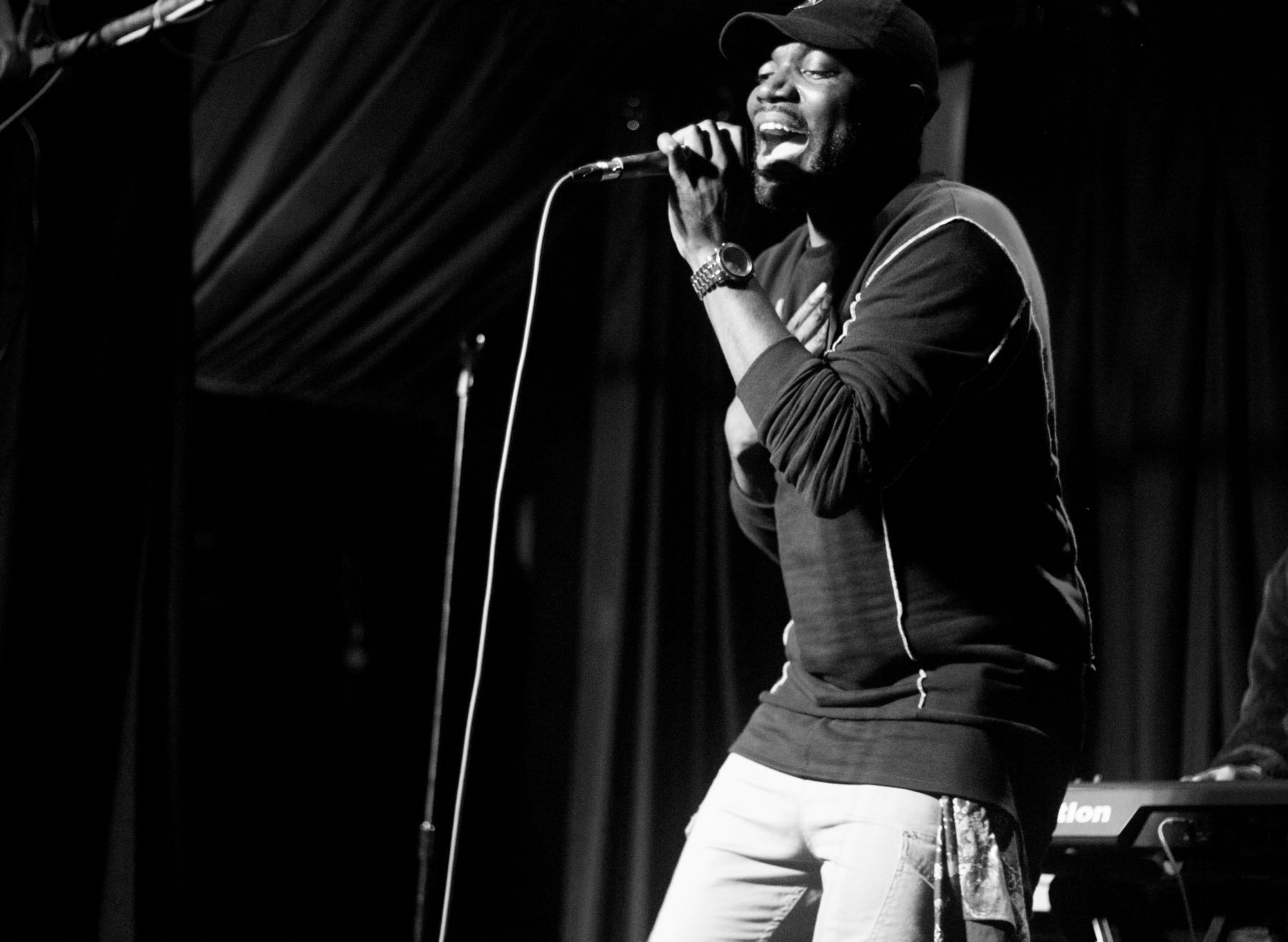 You were saying that it's important for you to make a name for yourself in Ireland before anywhere else. Why is that so important?
"Yeah man..  I mean… though I'm originally from Kinshasa in the Congo, I moved to Sweden at a very young age and moved to Ireland in 2005 to pursue my career as a basketball player.  I was actually playing for UCD U19 at that time ( that's another topic for another time)
"But to be frank, Ireland has been my home since the day I moved here. I embraced the culture and my music career started here. So pretty much people who have seen me grow from where I started off to this level right now, most of them live here. Most of my friends and good memories are mostly from here."
"So now that I've got a platform and a voice, it makes sense to give back to Ireland through my music. I'm performing in as many cities as possible in Ireland so you can be proud and have people say "we do have serious artists who wants to represent the country."
Are you going to be playing at any festivals this summer?
"Yes! I am very excited about it, we are just waiting on the paperwork to be finalised. Oh yeah...one that's already confirmed is YouBloom 2017!
Finally, when can we expect your debut album to come out?
"(Laughs) That's the billion dollar question that I've been asked for the past four years, but now I am confident enough to say it will be out this year. We have everything finalised now, you will be informed pretty soon this year."