The art of the songwriter, despite what its simple title may lead you to believe, is one that is forever shrouded in mystery. For some, the idea of co-writers and songwriting credits leaves a bitter taste in the mouth. For others, it's a simple way of life. Bill Maybury falls in the latter category.
For the past number of years, West Cork native Maybury has been virtually travelling (with the aid of a Zoom) across the world, taking part in songwriting sessions with some of the biggest producers and artists in the business. It's not bad for a guy that, until the age of 16, had little to no interest in pursuing music. He just sort of fell into it. 
"I think it all started when my brother got an MP3 player when I was like 9 or 10," Maybury recalls of his earliest musical intrigue. "I used to listen to it all the time. It could only fit about 20 songs but that would do the job back then". Maybury grew up with music all around him, in particular his Dad, a passionate Banjo and accordion player. The melodies of Glen Campbell and Kenny Rogers were often heard drifting from the Maybury house, as were a host of other country music stars. 
At 15, he began learning the guitar, before quickly transitioning to piano lessons. So enthralled in music was he, that he decided to forgo transition year in school to spend a year in Coláiste Stiofáin Naofa, a college of further education, after the leaving certificate. By the time he got to 6th year however, he discovered a new music degree in MTU's Cork School of Music, and spent 4 years studying a BA in Popular Music.
"They kept it very small, with only about six people accepted on every instrument," Maybury recalls of the course. "I specialized in piano, but you could also specialize in guitar, drums, bass and vocals. It was amazing the amount I learned there that I now use in writing sessions every day". 
During this time, Maybury was slowly building up a catalogue of songwriting credits, as he spent his weekends travelling across the country to work on songwriting sessions with the likes of Ryan Mac, Robert Grace and Cian Sweeney (1000 Beasts). Despite juggling a job, songwriting and being keyboard player for the wedding band 'The Papa Zitas', Maybury still found himself craving more. That's when he decided to move to New York. 
"It was always in the back of my head to go, but I was getting great writing sessions in Ireland, so I thought if things were picking up so quickly here, imagine what I could do with a year in America," Bill recalls of the decision-making process.
"I have my lecturers in CSM to thank, because they taught me the very basics of the industry, and then from learning that I knew there were jobs there for me, it would just take time and dedication". 
Before leaving for the states, and eventually from New York to the music capital L.A., Maybury would spend his spare time researching producers and reaching out for contacts.
"I'd be listening to interviews with the likes of Charli XCX or whoever, and when they said 'Ohh my manager' or 'Oh, my producer' I'd listen out for a name, find them on Instagram and follow them," Maybury explains. "I feel like you can keep up to date with everything in the industry through instagram".
What really surprised Maybury was how accessible the music industry was in the US. "When you grow up you think LA and all these pop stars are so far away, but once you actually get into the flow of it, you get to know that all these people have huge teams, managers, A&R's, publishers etc. that are all reachable" he adds, "and it's amazing the opportunities that can come from being connected to them".
After moving from New York to LA, Maybury found himself living with a friend he made through Irish singer-songwriter Ryan O' Shaughnessy, in a house in Laurel Canyon that it turns out had belonged to Carole King.
From there, he got offered an internship with Crush Music Management, who were in charge of some of his favourite bands, including the likes of Panic! At The Disco, Green Day, Fall Out Boy and Lorde. "I worked there during the day and did writing sessions in the evenings" Maybury laughs of his hectic lifestyle which included popping up to Dr. Dre's mansion and watching him work.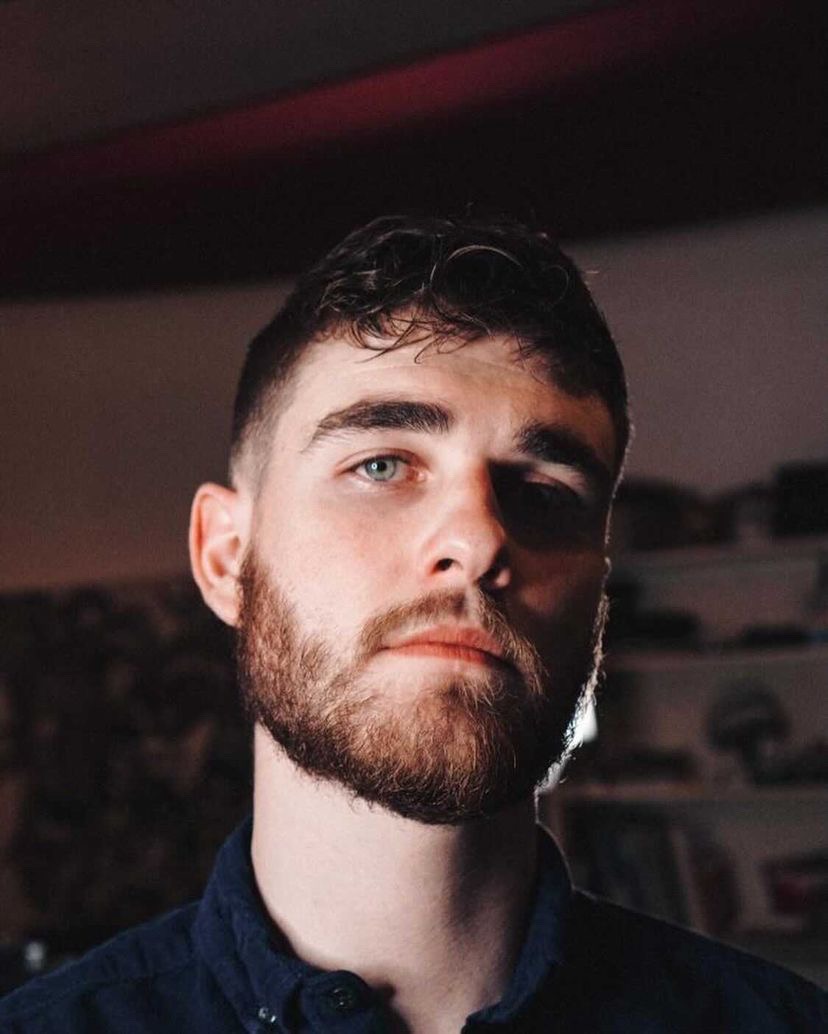 Was he ever nervous to be reaching out to artists? In a simple word, no. "I was a bit nervous reaching out when everything was new to me,," he says, "but my mother always says "if you don't ask, the answer is always no" and I really take that approach to all things in life now". 
"My favourite thing about songwriting is meeting new people. Getting to write a sad piano ballad today, and an upbeat pop song tomorrow really keeps it interesting. And helping someone tell their story and see them connect to it is always an amazing feeling".
When the world shut down in March of 2020, Bill and his girlfriend Ellen (fellow Cork songwriter/pop artist Lenii) were stranded in LA. Not the worst place in the world to be stuck some would argue, but the pair were still desperate to return home as soon as they could.
"We couldn't even leave, we weren't really getting that LA experience anyway," Bill adds of the early months of the first wave, "so it was tough to come home, but when I moved back from LA, Ireland was starting to open up, so I was always thinking that at least I wouldn't be stuck at home". 
Since returning home, Bill has still been able to take part in LA songwriting sessions over Zoom 4 or 5 times a week. "Once you tell yourself that every song doesn't have to be amazing because you definitely do lose that spark of inspiration or creativity over Zoom, it gets easier," he explains. "The main thing is that you're still working and meeting people in the industry across the world, so you're definitely gaining something."
In Ireland, he was lucky to be chosen among a host of artists to partake in Diffusion Lab's songwriting camp, and has had the opportunity to travel to the UK to work with a host of artists in London. "It's been great to be back in the studio, really amazing," Bill adds, smiling.
As for what's next? Maybury's schedule looks pretty packed already. "I'm working closely with Cian Ducrot on his project, which is sounding amazing. And Lenii's too. So there's plenty more to come with them".
"I have great songs coming out with Stephanie Rainey too that'll hopefully come out this year, and I have also been writing with the likes of Mr Hudson (Kanye West, Jay-Z), and Pa Sheehy (Walking On Cars) on a few other projects".