It's been a long-time coming for Irish multi-instrumentalist Aonair. Ever since his older brother introduced him to the bright new world of Prince's 1984 movie 'Purple Rain', Brendan McGlynn has been determined to deliver his own take on '80s inspired synth and the futuristic influences of Blue Nile, Tears for Fears and Spandau Ballet.
"There's something about the brashness and the over-the-top nature of it all that's so lost now," McGlynn explains of his fascination with the time. "Now it's cool to be understated and walk around in a big black coat and not say anything, while they were the opposite of that".
Three years on from 2018's release of his debut EP 'Surf's Up', Aonair has just released his synth laden new single Your Man, the first from his upcoming EP 'Love Hurt BirthMark' later this year.
The track, and the project, come after a year of jumping between his studio in Dublin and his grandparents house in the seaside Donegal village of Rathmullen, seeking comfort and solace from all the doom and gloom of the world within the confines of his favourite genre.
"The EP really follows a personal journey of remorse for things that have happened to you that you've found the time to get rid of," McGlynn explains of the project's key message. "That's the theme of it really, old ghosts coming to the surface again and you realising that you can let go".
It's unlikely the project would exist in the form it does had it not been for the 2020 that was, as it gave McGlynn his first real opportunity to sit back and reflect rather than spending weeks on the road.
"It gave me a reason of wanting to escape as well," he adds of the album's context within the time it was created. "Which is why I suppose that the project really comes from music that I've always loved but have been afraid to make, which is '80s synth-pop stuff. It's very escapist, definitely from another time".
"I had no intention of making an EP really," McGlynn laughs, "I was just making these songs and I started sending along these demos to a bunch of people and I ended up sending one to Phil Taggart, the BBC Radio One presenter, and he got back to me saying that he loved the EP". He explained at the time that it wasn't an EP, but it was too late. "He'd sent it onto a few people so I realised 'Damn, I best finish this EP so'".
The project's lead single, Your Man, came about after hearing one of his favourite songs from his years spent DJing disco nights growing up.
"There's this very good song from a band called LAX called All My Love and it's kind of a look at the role that men played in relationships, and it was really ahead of its time," McGlynn explained of the track. "It was from like 1970 and it was all about being equal and letting go of control and I thought that was really cool so that's where the idea for the track came from."
"From hearing that, the production came from a lot of the different synths I was working with at the time and I fell in love with them during lockdown," he adds, citing 80's bands such as Soft Hair as initial influences.
"This is a song about desire, a desire to be with someone, to have them in your life but also a desire to be a catalyst for growth and respect - and there is nothing sexier than that" he adds, smiling.
Between solo projects, McGlynn has spent the past number of years touring as part of some of Ireland's biggest indie-rock outfits, including Raglans, THUMPER and Colour//sound. The decision to return to his solo material came from a willingness and a want to try something different, something he'd always had brewing in the back of his mind, waiting for the right moment to strike.
"My favourite thing to do is to get into a room and make music on my own," he explains. "I love having the band, and even performing live I'll have a full band, but my favourite thing in the world is going into the studio with a load of synths and just sitting there all day and just writing and recording. It was a self-indulgent choice to make going solo, but it's my happiest place to be".
With going solo, however, comes the pressure and weight of self-motivation. McGlynn had previously struggled at times with writer's block, and while in a band it's suitable to take a step back and let others write around you, the same can't be said when sitting alone in a room full of synths. The inspiration has to come from somewhere, and that need  to experiment drove McGlynn to give himself the task of writing a song a day for a month.
"I've taken an alternative approach to writer's block the last couple of years, where I view it as work and that many good ideas are better than one excellent idea," he describes of his creative process. "So writing a song a day got me into the mindset of being super quick, gain a quick interesting sound,  throwing everything down and even if it's terrible, at least you've got something".
"You also start to realise the traits and the trends that you fall into as a songwriter and the different forms and things that inspire you, and within a week that's all used up," he adds, reminiscing on the early days of the process. "So you really have to push yourself to be creative and try something new and that's really going to push you through any block that you have".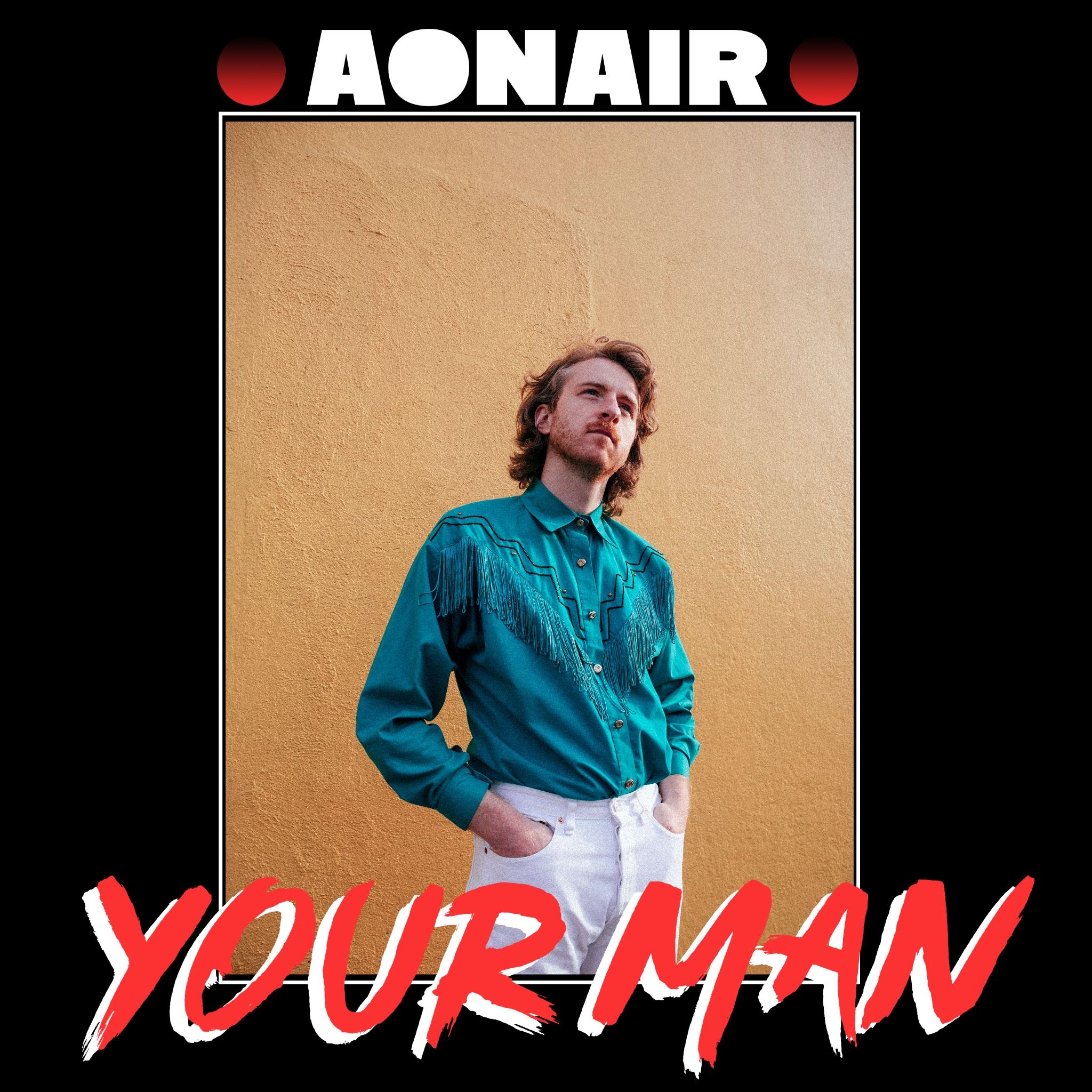 Now that the time has come for Aonair's return, how does it feel to release music as an artist again? "As a band, the music doesn't feel as much your baby." McGlynn describes. "But when you do it all yourself it's very difficult not to make every single part of it personal."
"The lows are, as a group, lessened because you're all in it together, whereas if it's just yourself it can be pretty harsh. But it also means that the highs are even greater too, because it's such a huge amount of work to even get it over the line". 
As our conversation draws to a close, it slowly makes it way back to the topic of synths and what they came to represent at the height of their powers. "They were trying to look forward to what music would look like in the future, but by doing that they created something that, while beautiful, was a little left of field to what music actually is".
At the time the future never looked more uncertain, maybe Aonair's step to the past was the right way forward all along.