The world of music production is a weird one. Oft-unheralded, the term nowadays sparks images of teenagers in their bedrooms tapping away at sample pads, trying to get to grips with Fruity Loops. For the longest time, the world had only heard of the legends of the industry; the big hitters including the fifth Beatle George Martin, the prolific Quincy Jones or the laid-back icon that is Rick Rubin.
What went on between the walls of the studio was sacrosanct. Now, however, all you need is an iPad to start working on beats. It's from the latter world that Alex O'Keefe came to be introduced to the art of production, and over the last 18 months, he has developed a streak of hot singles for homegrown artists that many view as astonishing. For O'Keefe, however, it's all just a happy accident.
Alex O'Keefe's first sparked an interest in music when he was gifted an old nylon-stringed guitar from his father. The pair would play along to songs together, and as he grew up, O'Keefe found himself rehearsing in the music rooms rather than out on the sports field.
When it came time to go to college, there was only one thing on his mind; and with that sense of determination, he got into BIMM. Upon graduating, he made the move to become a session guitarist for artists such as Aine Cahill and found himself spending most of his time in the studio chatting with the producers to discuss the hints and tips of their profession. 
"Pretty much every producer I've met has been more than happy to help out by sharing what they've learned themselves over the years," O'Keefe explains, as we chat over Zoom about his career change from musician to the man behind the control panel.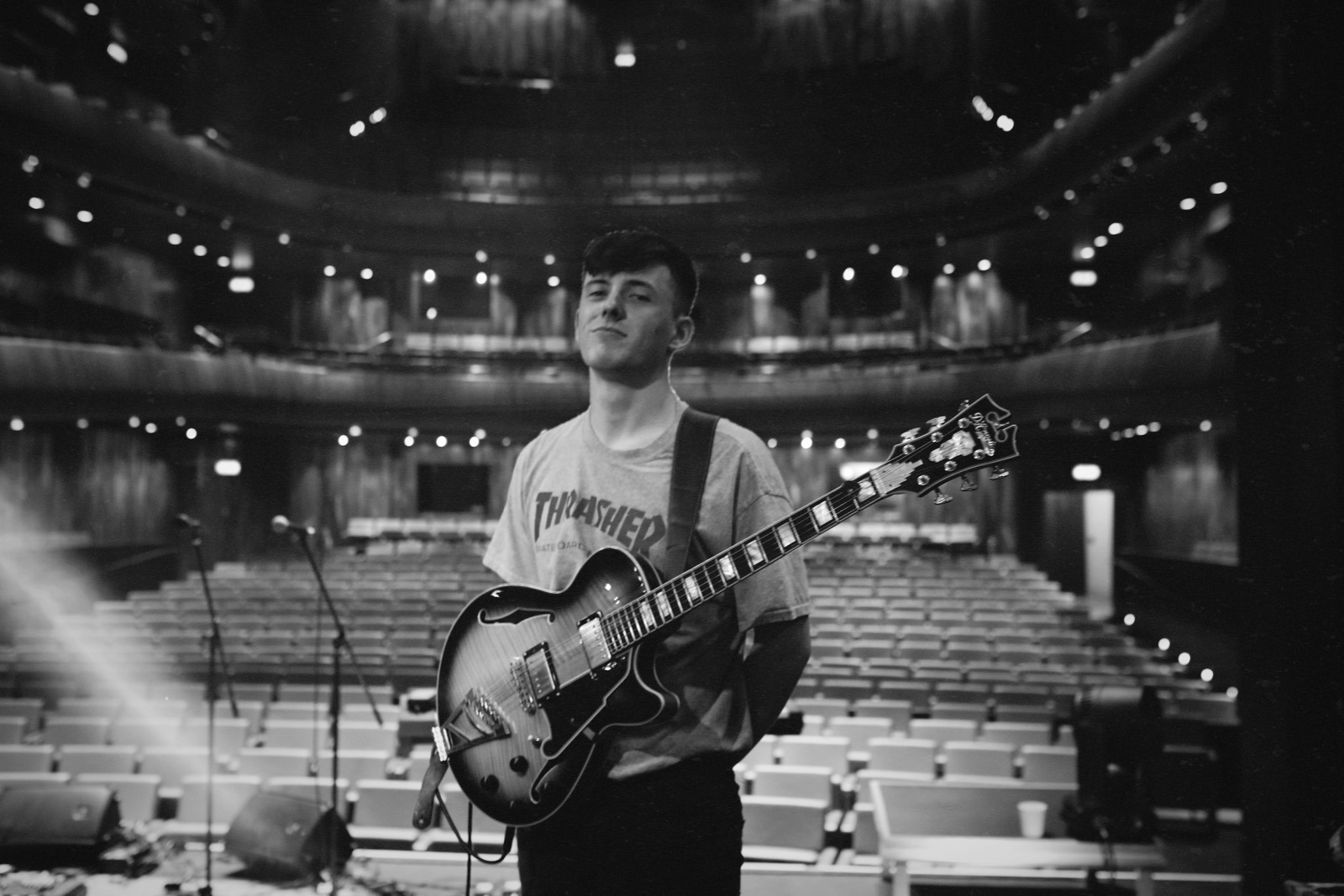 O'Keefe had never considered himself a producer until the beginning of lockdown when artists found themselves locked out of studios and struggling to find ways to record and be productive.
It was during this time, as O'Keefe himself was getting used to being out of work, that he was approached to consider working as a producer for the ultra-talented Dublin pop artist Bobbi Arlo.
"Bobbi asked if I had been working on anything she could write to," he explains of the early conversations. "I had hard drives full of beats that I'd been stacking for years since I started at college. She ended up writing something really cool and decided to release it and that's pretty much how I got my first proper production/writing credit".
Within weeks of the release of the duo's collaboration, Feel It, O'Keefe was being approached by a multitude of artists to work with. From a period of uncertainty came the ultimate career pivot.
From the off, O'Keefe has found himself doing the majority of his work virtually. "All I've really known is Zoom," he laughs, "doing in-person sessions is all new to me". Despite all its flaws, he found the experience of virtual sessions to be surprisingly enlightening.
"It really enables you to be put in rooms you normally wouldn't have access to" he explains, "with artists overseas, no one has to pay for a flight, we can just hop on zoom and get a solid foundation down". That being said, O'Keefe is looking forward to finally making it out on the road and across the pond to London for a few sessions in the coming weeks. 
In the modern world of multifaceted creators; it's important for producers to have their USP's, and to possess and develop skills that make them stand out from the crowd. For O'Keefe, that skill is his experience as a session and touring musician. O'Keefe has found that having the ability to experiment with the artists he works with, and understand music theory has help people learn to trust and respect his opinions and ideas a more.
"I think being able to play really helps artists trust that I know what I'm doing," he explains. "Being able to play a lot of instruments myself really helps get the artists idea across quickly, because I think that's one of the most important things in production, being able to understand someone's idea and put it down on a page as quickly as you can then move onto the next thing."
Ever since he released the first Bobbi Arlo track, Alex has found himself working with a string of some of Ireland's most promising artists around. So far, he's worked with the likes of Jafaris, Rushes, Fia Moon, St. Bishop, Emma Edel, Alice Kiernan and is now putting the finishing touches to the long-awaited Erica Cody EP, which is due for release in October.
The project marks one of O'Keefe's first feature-length works, and it's given him the time and space to develop one of a producer's most under-appreciated talents: the art of silence.
"I think It's very important to know when not to talk and to just set a vibe in the room instead," O'Keefe notes. "Sometimes at the start of sessions I'll just play some chords quietly while they talk about what's going on. Sometimes just one word or phrase will just react in a cool way with a certain chord and it'll really help guide the sound of the song". 
"A body of work is different to a single too because you have to think of cohesion, and whatever the artist was thinking about when they began writing that first song," he adds.
"you really have to carry that energy and emotion throughout the process to make sure it all fits together and works as a project, which can be a tricky thing to figure out sometimes".
Another change that comes with EP's? Having a little more time, and time makes all the difference. "When I started working with Erica Cody, the lyrical process was just flowing." he states. "So, all I tried to do was think about nurturing that process and figuring out what she wanted to say and only jumping in when I saw a way of helping her get that message across".
As the streaming numbers keep rolling up, labels keep rolling in, as they begin to take notice. However, O'Keefe is determined to stay firmly rooted in the present, thou the attention is reassuring.

"I'm just looking forward to getting more music made," he says as the call comes to a close, "I'm just super grateful for all the artists I'm working with and everything I've been able to be a part of". The rise of Alex O'Keefe continues; who knows where we'll see him next.