Fya Fox does not like to keep anyone waiting. Having released four songs in as many months (including an acoustic version of her debut single and a Christmas single), her next release is already in the works.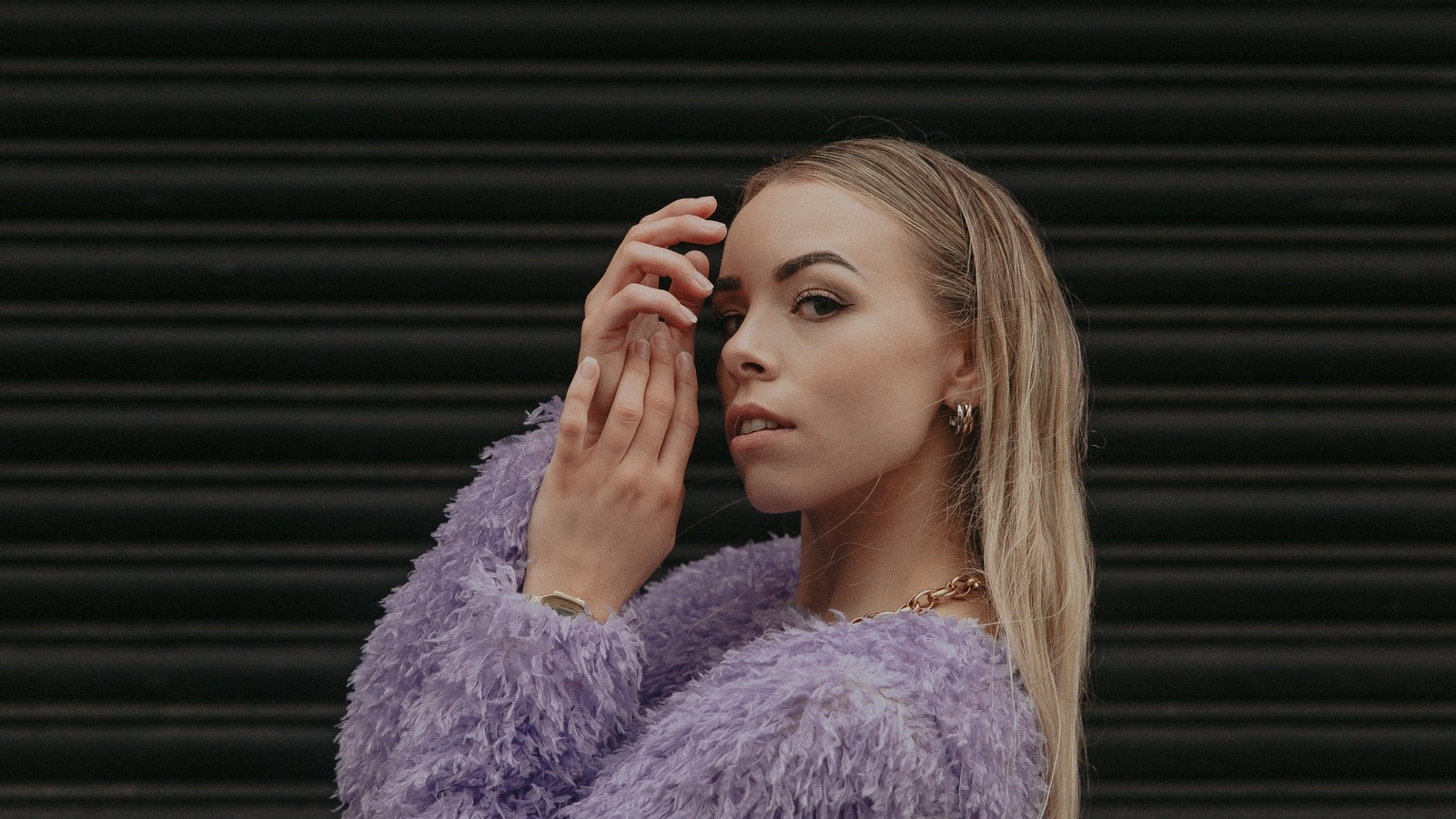 Fox released her debut single 'White Lies' in November. "Coming up to Christmas is not usually the time to release music but I just loved the song. I am such a perfectionist and I was so scared that the buzz I was feeling then for this song would go. I asked a few people and they told me to hold off, but I kept saying to myself I want to release this. So, I just took the bull by the horns and said this is what I'm doing."
The release came at the right time, with some reassurance. "It felt like loads of other people also dropped music at the same time. That gave me the kick I needed."
Fox grew up singing and dancing. "My mother used to tell me I needed to channel my energy somewhere," she laughs. Her rural area did not offer many arts or drama opportunities, so the closest thing was a classical music teacher who lived nearby who taught her piano.
Pop music felt like a far cry from her rural upbringing. "I was obsessed with music videos. I'd never seen anything like that in real life; girls wearing these great outfits and singing pop music."
Dublin's music scene offered a huge learning curve in how different genres are performed. Fox found it difficult to define her sound.
"It felt like everyone knew it before I did. People have this idea of what pop is but once you look at pop music you see so much crossover with other genres" After searching the pop scene for something similar, Fox found a reference point in London Grammar.
Her second single 'Body' came out in February. "I didn't want to leave a lot of time between releases just because I am a new artist and I wanted to give something to the people who had shown an interest in what I was doing. I was and am still trying to find my sound and working on my artistry as well, so it felt good putting stuff out there and seeing people's reactions as well."
The reactions have been overwhelmingly positive with over 15,000 streams on Spotify alone in just over a month.
Now seemingly unstoppable, Fox was shyer when she was getting started. "For ages I didn't show anyone anything I was making. I was writing but I would literally write onto a scrap of paper and then throw it into the fire. I didn't want anyone to see it. I thought it was so cringy."
In cases such as this, a little encouragement goes a long way. "There were a few singer songwriters popping up about the place so I very tentatively showed them my stuff and they said it could be a song. One I got that bit of confidence I started looking into producers."
The right production has been instrumental to creating the soundscape in Fya Fox's music.
"I always write the chord progression I like. That then sparks the lyrics. I know songwriters who start with the title first, but my title is the last thing I write. I find my chords and start mumbling melodies and seeing which words fit. I'd love to be one of those people who sit and write a poem. I've tried it but I always resort back to the piano."
It is with this in mind that Fox released the acoustic version of 'White Lies'. "It's important to me that my music sounds good when it is stripped back as well."
Her first releases were produced by the Tuesday Club's Matt Weir who is based in Belfast.
"It's important to get a producer who understands your image and where you want it to go. It can be nerve wrecking because I'm critiquing his work and he is critiquing mine. It's a very back and forth thing.  I try to create an atmosphere of open communication so that saying, 'I don't like this' doesn't mean I don't like your work," she explains.
Fox does most of her writing by herself so the transition from notepad to recording studio is a vulnerable one. She says that Weir put her at ease immediately. "The studio now gives me that time to collaborate, layer and learn new things."
Fox tests her own music by playing it on the car ride home from the studio. "At the end of the day Matt [Weir] will send me what we are working on that day so I can blast it on my home. He'll text me later and ask, 'did it pass?' That's how I test how my music is sounding."
The music industry has been a baptism of fire for Fox. "It's so fast paced and dynamic. I have found it difficult to divide my time between promoting social media and creating the actual music. It's hard to keep up with and not get lost in it and what other people are doing."
Fox had been set to release her music pre-pandemic but Covid changed her (along with many others') schedule. It has meant she has not yet had a gig of original songs.
"I have found the process of making a brand difficult, but I think I have also made it difficult in my own head. I overthink everything. Especially during the pandemic because I haven't been able to meet with stylists or videographers. I have had to do it all myself. In the industry today it's not just the music, it's your brand and your personality." 
As well as this, the automatic classification as a 'woman in music' does not sit well with Fox. So many young women musicians are expected to be spokespeople for their whole gender. This leads to issues in scenes where the female gender is bundled into a whole genre.
"I don't see myself as a woman in the industry, I see myself as an artist in the industry. I don't mean to come across bad in saying that, but I have spent so long comparing myself to so many people. When I stopped doing that and saw myself as an artist making music I stopped getting lost in the noise and it was clearer where I wanted to go."