Every year the GoldenPlec community of writers and photographers (50+) come together to vote on their ones to watch for the upcoming year. After pulling the votes together, we selected our 'Plec Picks' for 2019. We have classical artists alongside rap, jazz, pop, electronic, punk and anything in between. Our list strives to encompass a broad spectrum of Irish music in order to highlight the thriving and evolving music scene that exists in Ireland.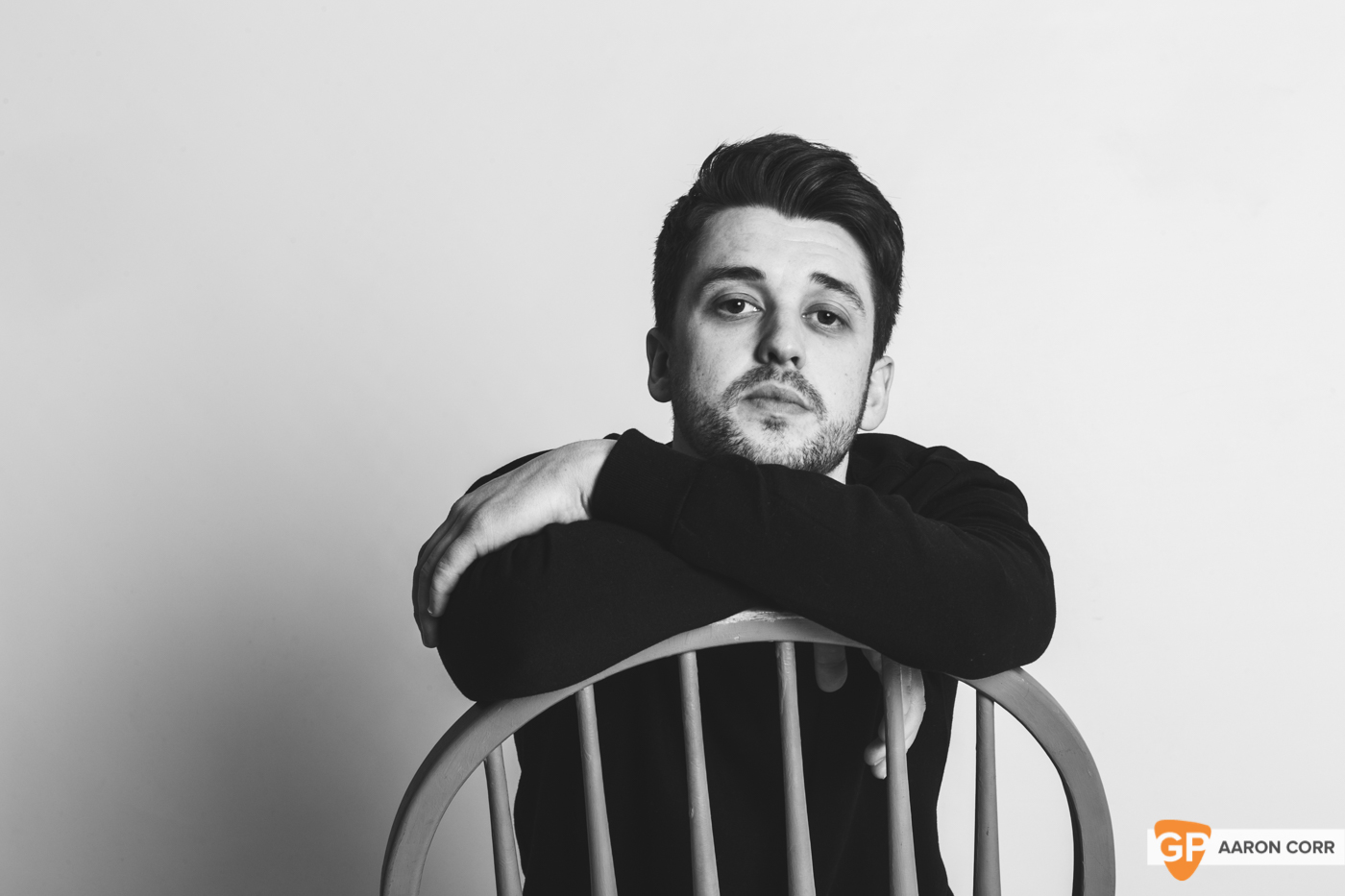 Bristol is one of the music capitals of Britain, behind the likes of London, Manchester and Liverpool. It's best known for some of its more drum-and-bass heavy exports, which include the likes of Portishead, Massive Attack and Pinch. Bristol was where the underground came to live, where clubs never closed and where the alternative came to call themselves the norm.
Over the past 5 years, however, that image has slowly begun to change.
In 2011, George Ezra Barnett moved to Bristol to study music in The British and Irish Modern Music Institute. Since then, he has released two albums, toured the world, played some of Europe's biggest festivals and been nominated for four Brit awards. Not bad going.
2011 was also the year that a group of friends from Bristol formed the punk band IDLES, and recently their second album, 'Joy as an Act of Resistance', has been heralded by many as the best album of 2018.
The question now, is who will be the next musician to put Bristol on the map? As it stands, their best hope may be Mullingar native Darren Flynn, better known simply as FLYNN.
The Journeyman's Tale
Flynn first moved to Bristol at the age of 19, in search of what he himself describes as a "gritty lifestyle". "I wanted to be broke," admits Flynn. "I wanted to be sofa surfing and I wanted to bring myself to the lowest point so I could write music and get good art so that's what I did".
Flynn chose to move to Bristol after watching the popular channel 4 teen Drama 'Skins'. "Skins let me see what Bristol was like and what the city was like. It was very young, very vibrant and it had a good lively music scene so I just said why not? I didn't plan it really, I just left."
Bristol proved to be everything he was hoping for and more, full of people who were a lot more honest and outspoken that those at home and who were willing to experiment both with themselves and with their own way of living. While he wouldn't be quick to go back, Flynn's quick to add that the city allowed him to develop and grow as an artist.
When he first arrived in the U.K., Flynn signed up to do a course in music performance in Access Creative College's Bristol campus. "I wanted to go to music college so I could meet other musicians," Flynn recalls, "I wanted to go somewhere where everyone was there for the same reason and to learn the same thing. That was great and I met a producer over there named George Bullock".
Flynn's friendship with Bullock would prove to be one of the first building blocks upon which his musical career was built. Bullock, a student-producer, and Flynn hit it off from day one and when both had free time, Bullock would invite Flynn to his apartment to record music.
Flynn slowly began writing his own music and through contacts Bullock had, began gigging and busking almost every day. "I did some open mics and a lot of busking in the freezing cold when my hands would nearly fall off. It was a real eye-opener for me."
After three years in Bristol, Flynn made the move to London. In London, he continued to gig at open mic nights and it wasn't long before he began to get feature spots at some of the city's biggest bars. "I started to get feature spots where I would sing at an open mic and I'd play at the end and people would be coming to see me, which was really cool. I finally had my own bed. And as I'd been sofa surfing the year before coming to London, having a bed was a huge thing for me. It's from there that I started to really consider music as a career."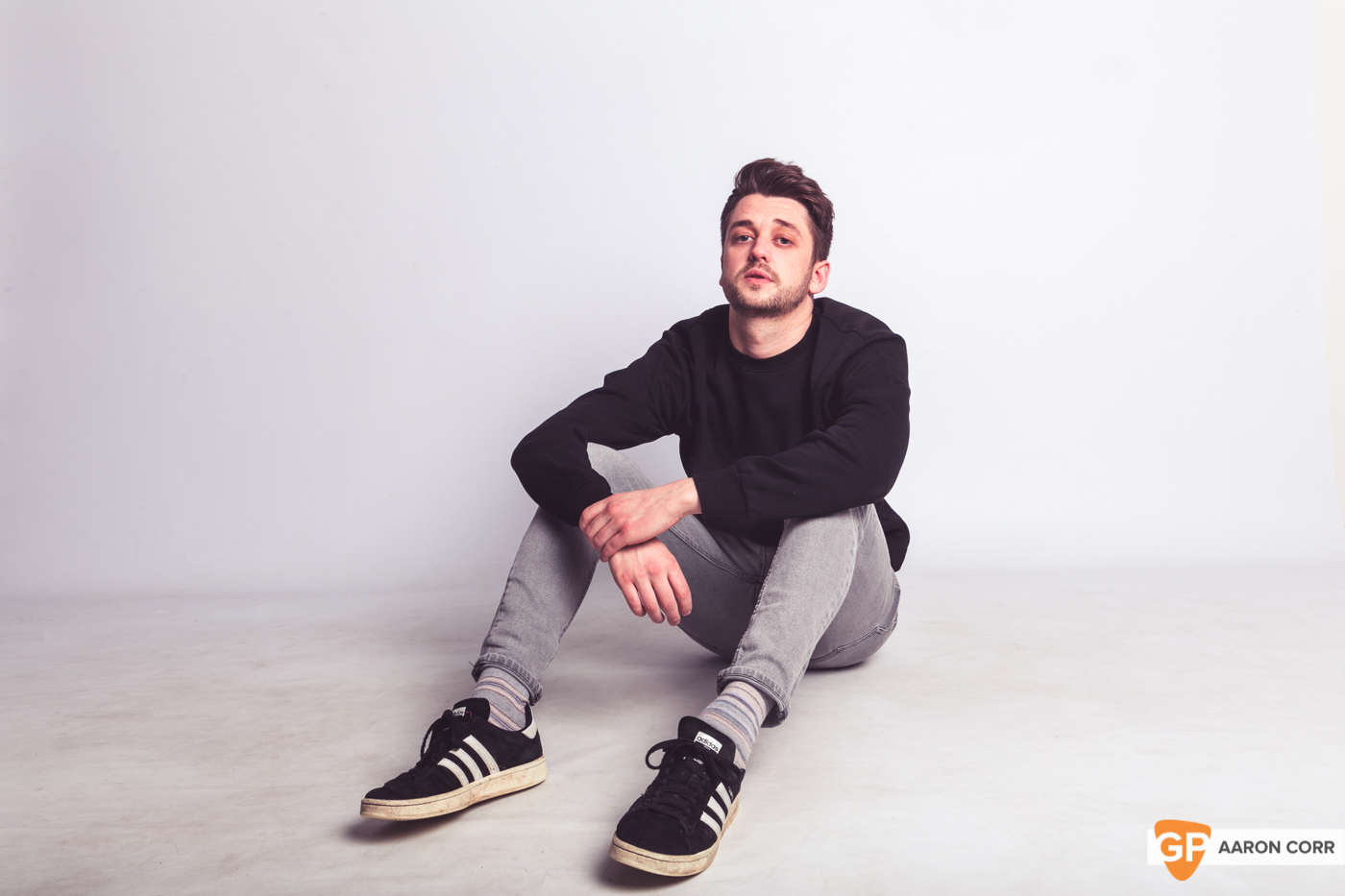 Despite not coming from a very musical family, Flynn was surrounded by music from a very young age. His parents' musical choices provided him with a very mixed and very eclectic musical upbringing, with his father listening to slightly left of centre music such as Kate Bush, mixed with a splattering of some of music's greatest storytellers, including Johnny Cash. His mother, on the other hand, was always into more straightforward pop - "She's a pop queen, she listens to anything that's hot at the time."
Darren's earliest musical memory was recording his own vocals over cassette tapes, and his first true musical love was Eminem. "He was the first person I really listened to in-depth, that I absorbed the lyrics and tried to delve into what they meant."
When asked how his songwriting first began, he recalls taking a creative songwriting class in transition year in secondary school. The classes assignment was to write a song and the teacher would pick the best song.
Flynn remembers using the opportunity to write about a friend of his with ADHD. "It was weird because he was in my group and he was explaining his ADHD, and then we wrote about it and won the competition."
Looking back, Flynn remarks that winning that contest gave him the self-confidence to take part in his school talent show, the first of many live performances he would give. "That was probably the biggest gig I've ever done," he adds. "Obviously it's not a huge gig, but when there are 700 people from your school in the crowd - and I actually compare it to the gigs I do now - there was actually more pressure back then".
Having never been a great listener or particularity studious in school, that transition year class offered him his first glimpse into a world without books and rote learning, where creativity reigned supreme. He came to the realisation that he could do something outside of education. It was a glance at what his life could be. Bristol soon followed.
Coming Home
After three years in Bristol and one in London, Flynn returned home to Mullingar in 2016. He readily admits that he was not in a great mental head-space upon his return. This was only accentuated by his own feelings of failure, and the sense that he hadn't achieved what he'd went to the U.K. to do, which was to build a brand and a name around his music.
"It was a big culture shock coming back to Ireland. I was down, well more in shock, because I was home, all my mates and family were around and we live in a country with a very high bar, we Irish expect a lot of each other, which can be a good and a bad thing. This high bar can force you to work harder to make a name for yourself and to have a social status in your town and village."
Peering out the window, Flynn reveals, "It was hard coming back because I hadn't fully established the brand while I was away. I was still between two minds whether to believe in it or not and I found it hard, but within six months I was feeling better than I've ever been".
Not long after returning home, Flynn found himself in contact with Ivan Klucka, the co-founder of Dublin label Diffusion Lab. His first link with the label was through photographer Nathan Barlow, who put Flynn in contact with Ivan and, after sending Ivan a few demos of tracks he was working on, the pair began working together. "They were making the music I wanted to make," Flynn notes between sips of tea. "They were making music that isn't your typical four-piece band. It was more left-field, more electronic pop, and that's the music that's driving today and going to strive for the next five years".
As 2017 drew to a close, Flynn set himself goals for what he would deem a successful year. Top of the list, and a benchmark he didn't always consider possible was to release music and to accumulate 50,000 streams. 12 months later, and after releasing three tracks with Diffusion Lab, his total streams now stand at over 4 million.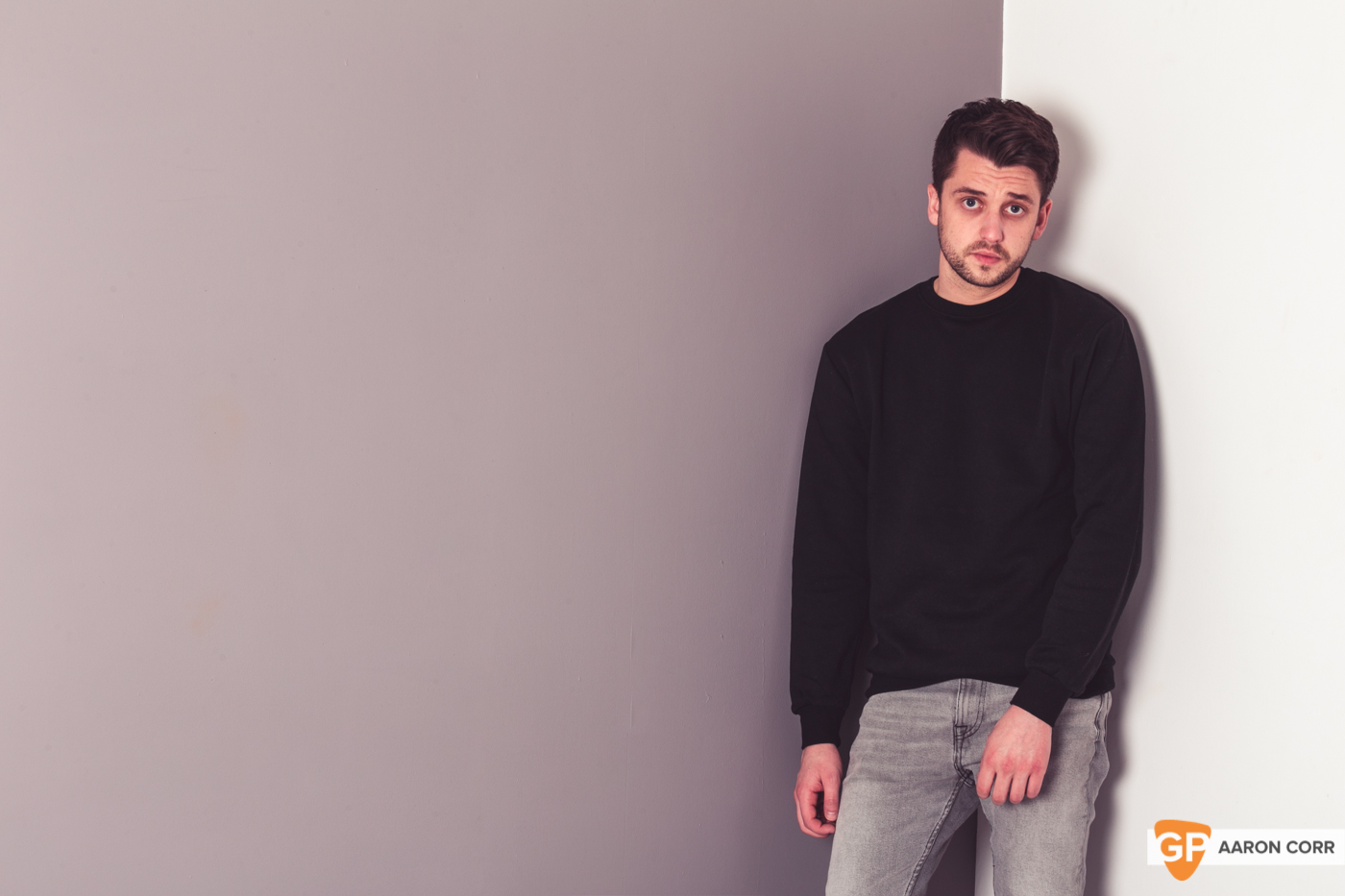 The Pressure
The numbers are staggering. over 4 million streams across three singles, 1 million fans across 65 countries, and with a total listening time of 145,000 hours, it not surprising that when confronted with the data, Flynn needs a moment to take it in.
His songs, Red Light, Gold, and Piece of Mind have been played on national radio stations and have made the journey across the Irish sea to feature on prominent U.K. Spotify playlists.
Flynn brings it all back to his songwriting, the craft he's been perfect for the past five years. "Songwriting is your currency and it's key. If your song doesn't connect with somebody it's never going to work and it's never going to be heard. I've really learned a lot about songwriting in England and I've worked with people who have really helped me understand how songwriting can really affect your career in a positive way."
With more attention comes more pressure and as the streams have stacked up so have listeners expectations. It's often overlooked, the amount of pressure it takes to not only create but also maintain attention in the 30-second attention span world in which we live, where an album is considered old five days after its initial release, but Flynn is all too aware of what it feels like to be in the centre of a bubble.
Following the release and success of his second single, Peace of Mind, Flynn found it tough to cope with some of the extra pressure that came with creating music under the watchful eye of the public. "People would think that it would give me more confidence, and I thought it would too, but I think it comes with a lot of pressure as well," he admits, when asked about his time in the spotlight. "There is more pressure when people do believe because people have higher expectations, which means you have a higher expectation yourself and that's something you live with every day. The pop market is saturated and its a very competitive industry to be in so it's not easy at all".
On more a positive note, success is sweeter when its earned, and it offers artist the chance to look back and consider every risk they took in going down the artistic route. "Success has given me the confidence to take this whole thing further and to continue with music, because there have been a lot of breaking points where you do think of giving up so when you get a nice break like this it opens a lot of doors."
Looking out the window, blissfully reflecting on what it took to make it this far, you can't help but catch the smile slowly creeping its way across Flynn's face.
As our conversation draws to a close, and the cafe in which we decided to meet begins to fill up with tired Christmas shoppers, there's time for one final question.
With the bill paid and settled, what does 2019 have in store for Flynn?
"I think the plan is to release more singles," he answers, beginning to pull on his jacket, a jacket not at all suited for the treacherous rain outside. "Hopefully I'll sign a publishing deal. We're weighing up our options at the moment, looking at what companies have offered so hopefully, we can get that over the line. A publishing deal is the main thing".
And were this discussion to take place in twelve months time, where would you like to see yourself?
For this Flynn stops, taking a moment to mull over his answer. Following a slight pause, he looks up and says, "I'd like to be in a position where I'm finally comfortable with everything that is happening. At the moment there's a lot going on and I have to learn very fast. In twelve months I'd like to be happy and comfortable with where I am as an artist."
The way things are going, 2019 will bring a lot of firsts for Flynn, and a lot more to get comfortable with.