Music has had a long history with regards to mental illness. All aspects of the music industry, both in Ireland and abroad, have dealt with different mental health difficulties and have experienced the hardship and potential trauma of such ailments. In a world where music has never been more accessible, it seems those creating it have never faced more emotional hardship, be it from exhaustion from a tour, depression off the road or other mental health illnesses.
Following the tragic loss of Chester Bennington, (Linkin Park) Chris Cornell (Soundgarden), DJ Avicii and Frightened Rabbit's Scott Hutchison, mental health issues within the music industry have never felt more pressing. Artists and musicians spent the days following Hutchinson's passing tweeting out messages urging their fans to talk to someone if they too had suicidal thoughts, were experiencing depression or were suffering from any other mental health difficulties.
Sometimes, however, it is not easy for fans to find someone who they feel comfortable speaking to about such issues, and often times if they cannot find the right person, they will remain silent.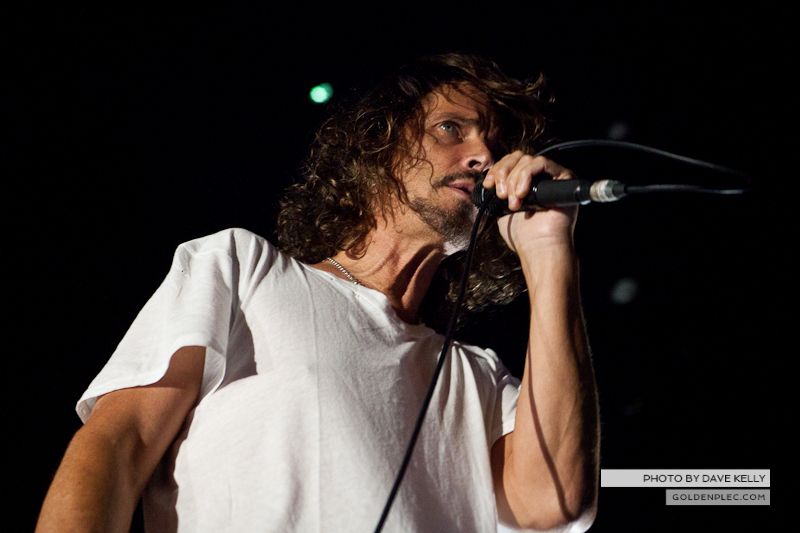 Samaritans is an organisation that provides important emotional support to music fans and others who attend events where, due to a combination of alcohol and other substances, they can sometimes feeling at their loneliest and most isolated i.e. music festivals.
Samaritans Irish Festival Group was first established in 1999 by Samaritans volunteer Mary Barry. Since its formation, the group's volunteers have travelled across the country offering emotional support at festivals such as Galway Arts Festival, both Dublin and Belfast Pride festivals, Fleadh Ceol, Cork Jazz Festival, Electric Picnic and Oxegen.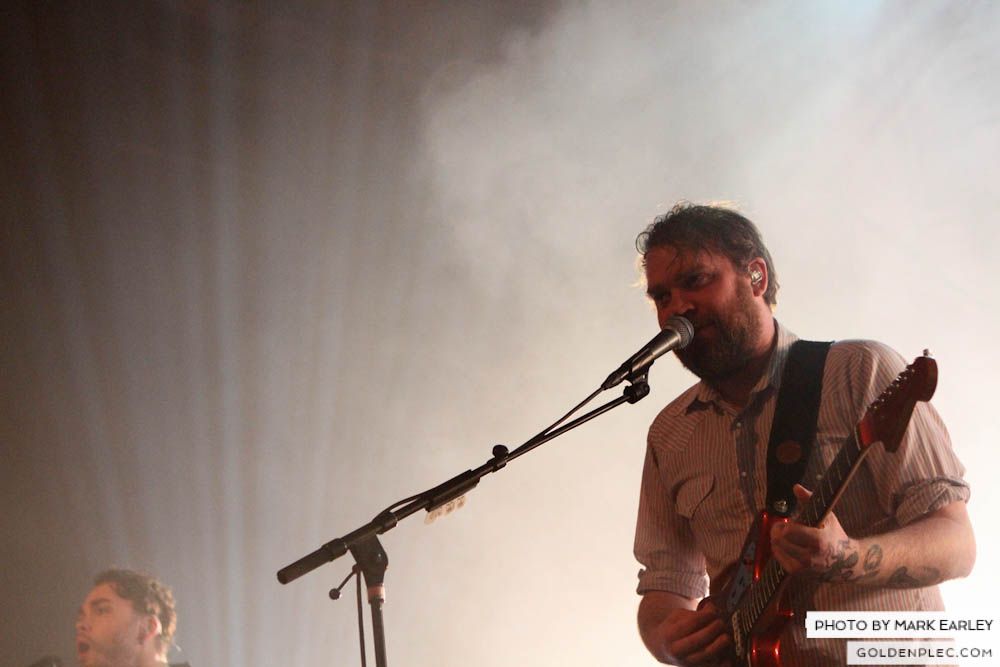 Currently, the group is made up of 70 volunteers from Samaritan branches across the country, whose ages range from 22 to 70. Across the nine festivals they covered in 2017, the group spoke to over 1,300 individuals who were suffering from mental health issues at a festival, 70% of whom were men.  Many of the individuals volunteers spoke with admitted having suicidal feelings.
One of the branches most experienced members, Antoinette White, has been a part of Irish Festival Branch for more than a decade. She and other volunteers with thousands of hours of experience both on the field at festivals and on the phone as part of Samaritans helpline, have been at the forefront of Samaritans efforts to tackle mental health issues at Irish festivals and other events.
Antoinette sat down with GoldenPlec to discuss the Samaritans role at festivals, the importance of their presence, how members of the public can get involved with Samaritans and the emotional support that they provide to anyone seeking help.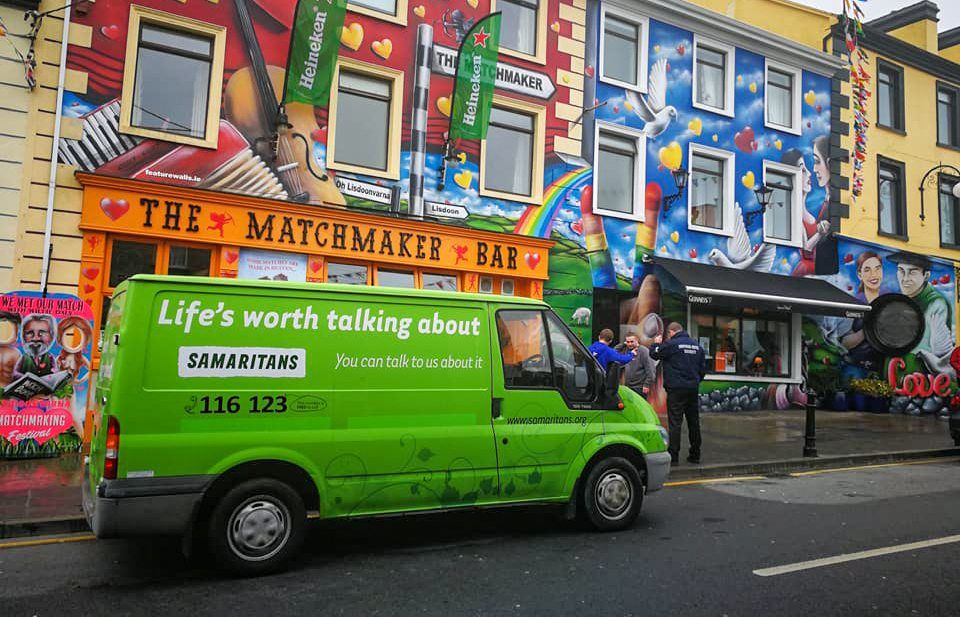 What do the Samaritans do and how can they help you?
Samaritans is an emotional support charity which provides emotional support to people who are in distress, especially those who are experiencing suicidal feelings. That doesn't mean that we just deal with people who are already in that dark place, we believe that by encouraging people in distress to talk about their feelings, we can help them get to a better place within themselves. We do this by listening and not judging them.
Do you talk to many people at these festivals?
We talk to hundreds of people, for some it would be for general acknowledgement and others come up and thank us. Some people will tell us Samaritans saved their lives just by allowing them to talk about their feelings without giving advice. You hear sometimes at a festival from young teenagers who remembered that Samaritans volunteers went to their schools to provide talks and they feel confident to approach us as a result. It's great to put a face to Samaritans volunteers too because an awful lot of people think we're these middle-aged people at the end of a phone, so it's great for them to actually see that our age range can be from 19-20 to our oldest volunteers in their 70's.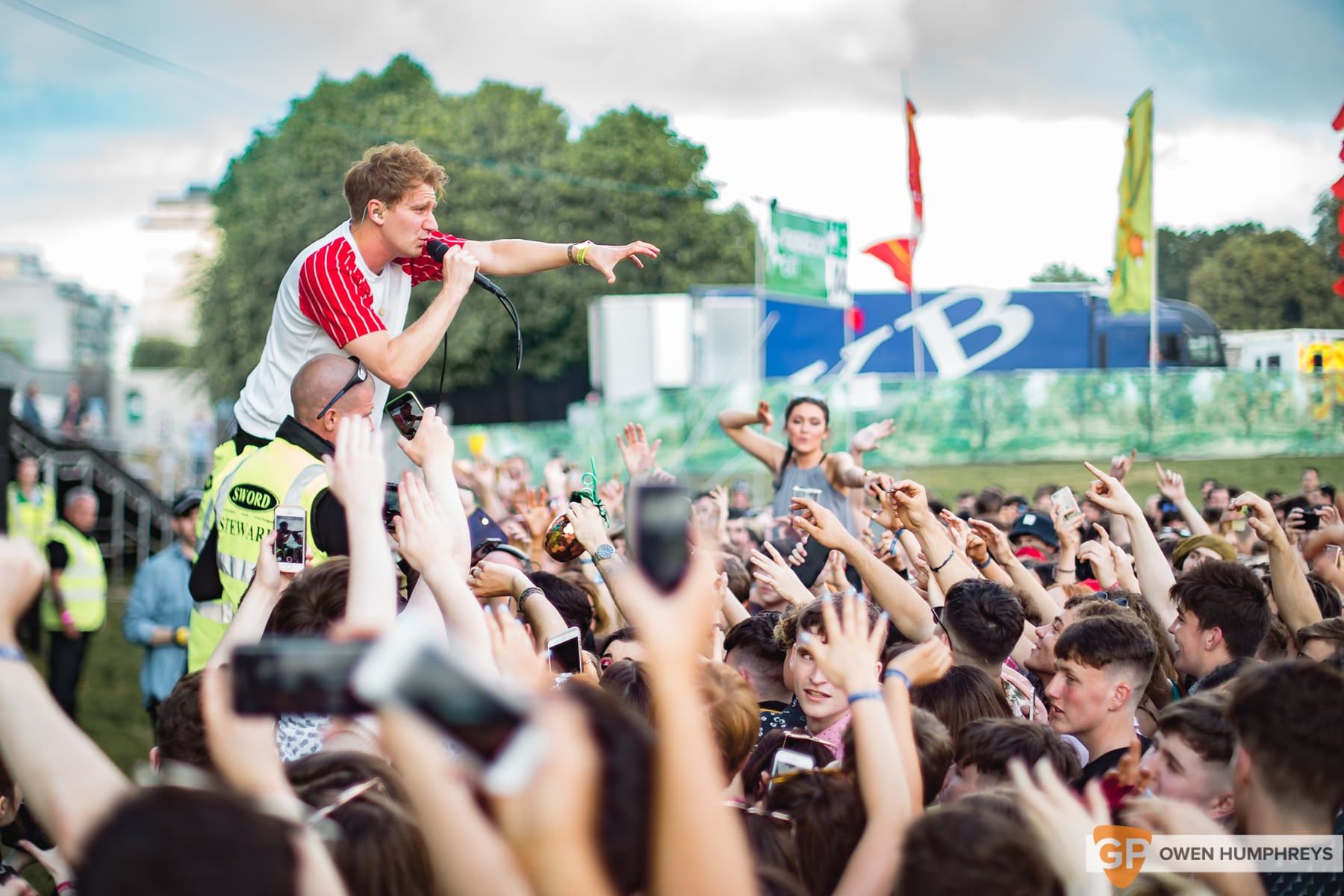 What supports do you offer at festivals?
Samaritans believe that if someone is given the free-space and the time to be listened to, without judgement, that they will open up and truly explain how they are really feeling. For many people who contact us, this may be the first time that they have talked about whatever is troubling them. Our volunteers provide all festival goers with complete, non-judgemental emotional support.
What sort of incidents would you normally see at a festival?
You'd see a lot. I've always told people that you need to experience a festival before you can understand it really. It's not only the often-inclement weather conditions, there's actually a lot of people bonding that you don't normally see. You hear so many bad stories about young people but we always see people, girls, groups of friends, who when their friend is in distress, will discreetly bring their friend over and say "Hey, talk to this person" you know? There's that sense of kinship and bonding between young people that's just amazing, even just helping them out or bringing them to the welfare tent, they will stay with their friend all night and support them.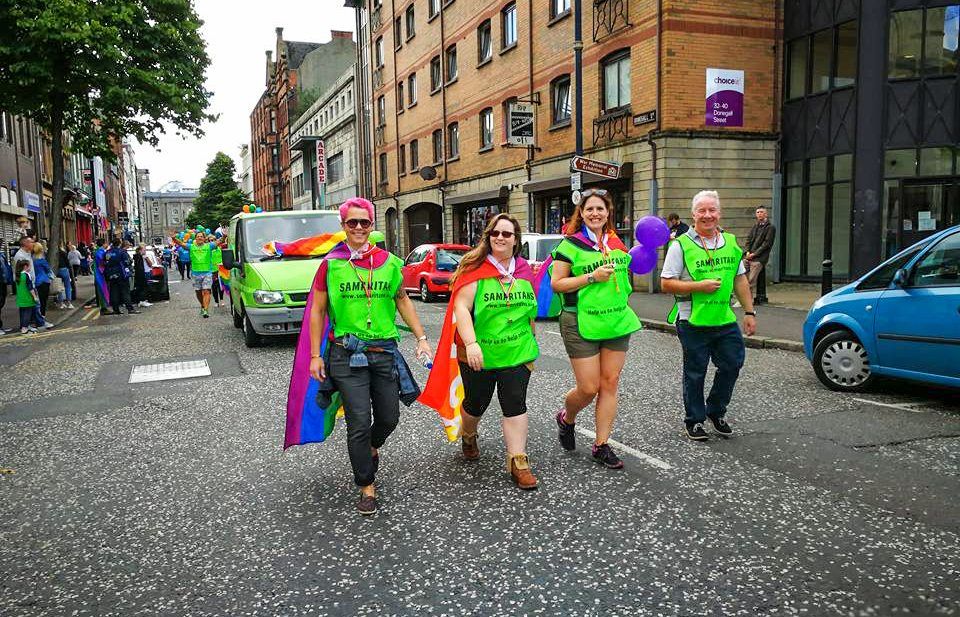 Do festivals ask you to attend or do you need to reach out to them?
It's a bit of both, sometimes it's where they come to us and ask what we can offer and we tell them about our organisation and the range of services that we provide. Sometimes it's just someone that you know that would talk about the work we do and the festivals would come along and say, "We'd love to have you guys onboard, what can we do to have you there?" and then make the necessary arrangements to attend the festival.
How valuable do you feel your role is at festivals?
I think our role is very important. Not just for the organisers or for the event goers but for everyone. Sometimes when there's big crowds at festivals you can feel lonely in a crowd, you can feel that sense of isolation, that sense that everyone's having a good time, why can't I have a great time too, you know? Just having someone there to talk to is absolutely paramount. On the more positive side of it, it is really good when people are able to see that we're just ordinary people. We may be doing an extraordinary job but we are just ordinary people.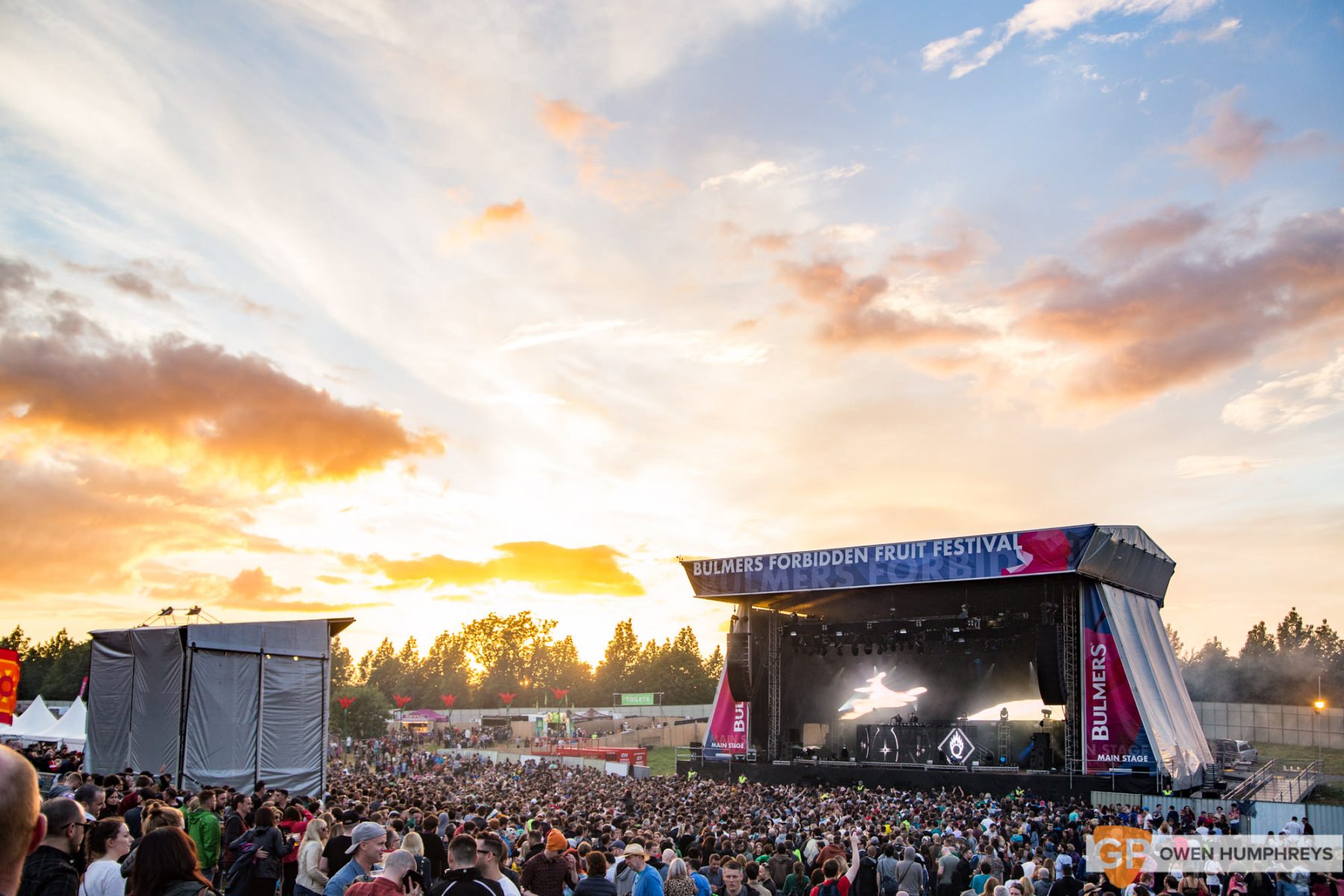 Where can people find you if they're seeking help?
Look out for the signs, we usually have big banners across the area and in whatever area we're set up in, we have posters or even ask any security guard or welfare people and they will tell you where Samaritans volunteers will be based.
What type of people volunteer to become a part of Samaritans?
Again, Samaritans Irish festival branch's youngest volunteer is 22 and our oldest is up to 70 so it really depends. If they're comfortable with all the walking and the physical exertion, or even just the tiredness as we commence duty at 9:00pm on the Friday evening and take shifts until we finish up in the early hours of Sunday morning, then people are more than welcome to join. It can be physically demanding so the type of people who are Festival volunteers are people with energy and people with a lot of patience but most importantly, care and compassion for those who are not in a good place within themselves and just need a friendly listening ear.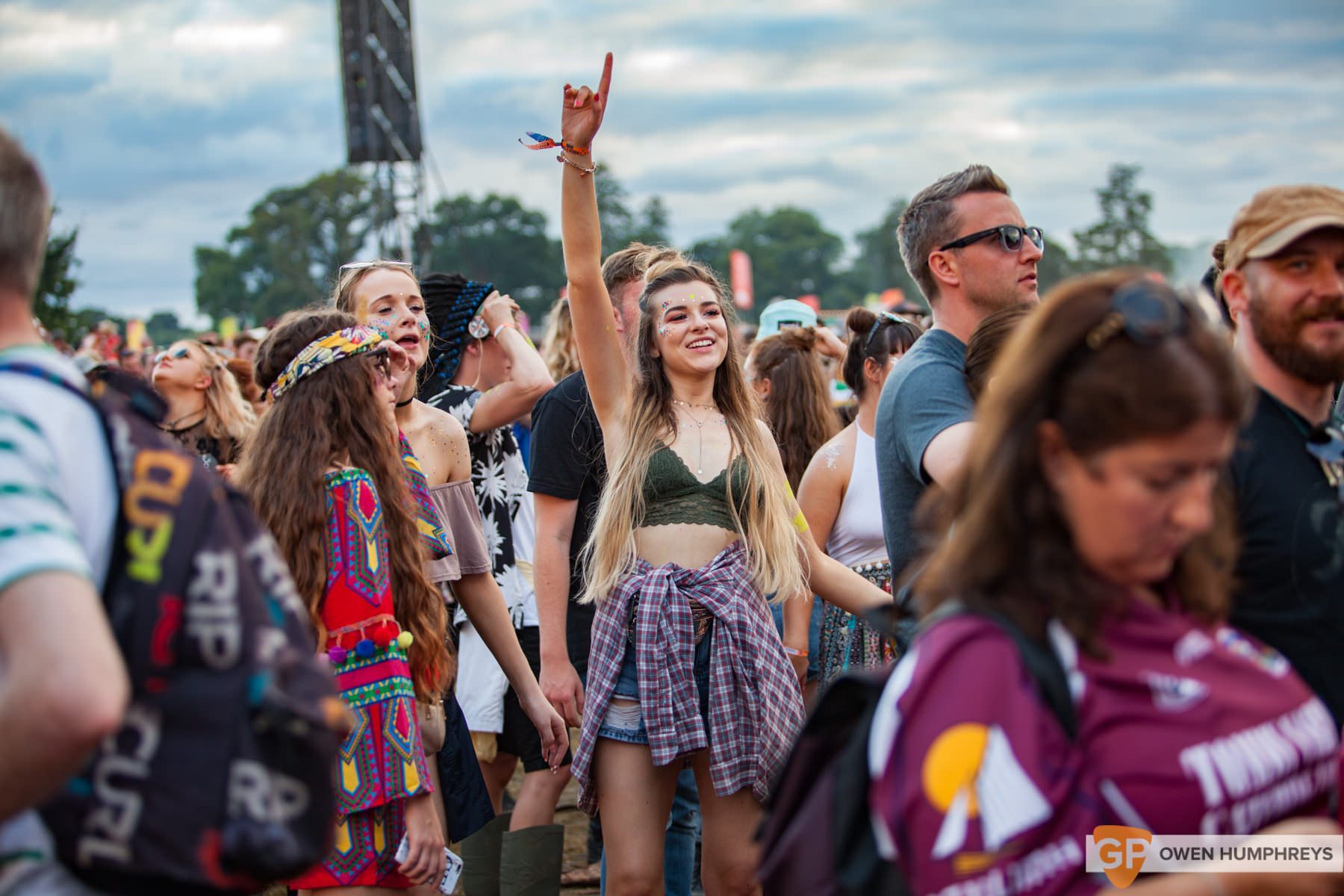 If people read this and they think they can add something, are they able to get involved?
To be a part of Samaritans Irish Festival branch, you need to be a serving volunteer with Samaritans for at least a year, because often offering emotional support out in the open is a little bit more demanding than in the safety of your own branches. We want you to be completely trained up as a Samaritan and to be experienced as a Samaritan before we train you to provide face-to-face emotional support in an open environment. The training we provide for Festival volunteers is therefore targeted to train new volunteers to show them how best to support people in the open including music festivals and being comfortable and confident speaking and listening to people on a public street.
How important are volunteers to Samaritans as a whole?
We're always looking for volunteers. Our helpline is open seven days a week, round the clock, so we're one of the few organisations that give 24-hour support - so even on Christmas Day you'd find a volunteer if you call. Our free to call number is 116123 So even if you have no credit on your phone you can still get through to us. We are all volunteers, from our Directors to our Regional Directors and Regional Officers, they're all volunteers, no one takes a salary. We also have a small admin staff in Dublin.
Is the festival branch funded through donations?
Irish Festival branch is currently funded through the Irish Region which relies almost entirely on public and private donations. When we go to a festival, like Electric Picnic, we usually sleep in the local school or community hall so we don't spend money on accommodation. We remain indebted to the general public for the support we receive. The name of Samaritans generates a lot of good-will, and we believe that we have a strong reputation to uphold in all aspects of our work. We have been providing emotional support to people across Ireland and beyond now for coming up to 50 years.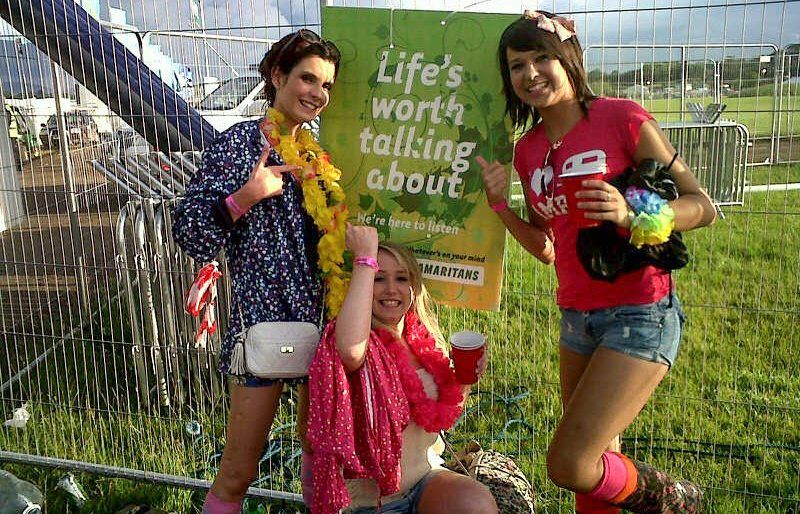 How can people donate to the Irish Festival Branch?
If anyone wishes to donate to Irish Festival Branch it would be through Samaritans Ireland indicating that they wish their particular donation to be for the use in by Irish Festival Branch. Contact details are:- Samaritans' Ireland office: Samaritans Ireland, 4-5 Usher's Court, Usher's Quay, Dublin 8. Our telephone number is +353 1 6710071
What message would you give to Irish Festival goers if they do start to feel down or that they feel like they need your help?
That they should not be afraid to ask for help, sometimes it takes a lot of courage to actually say: "I'm not feeling okay, I need to talk to someone". These volunteers are there because they care, they are not there because they are paid or they have to do the job, they're actually there because they care about people's well-being. It's not often that you can approach a stranger at a festival, or anywhere for that matter, and after a while, begin to feel comfortable and confident enough to talk about things that you may never be able to speak of to your friends, mates or family.
That stranger suddenly is not a stranger. He or she is a Samaritan and they just want to help… One time I remember talking to this young girl, she came back and she was feeling on top of the world and she said "Wow, I can't believe Samaritans are here to make us feel okay, if we're not feeling okay we can just go back to them, talk to them and then feel okay again" and I just thought yeah, that's exactly what we do. So the real message is, its OK not to feel OK. Once you can open up and get support you are able to enjoy yourself again if you can talk about how you're feeling.
Life's Worth Talking About: