The journey from YouTube cover star to fully fledged artists is a perilous one. For every Justin Bieber there are thousands of people who have been chewed up and spat out by the industry.
Though her journey has had its fair share of mishaps, Fatai is one of the lucky ones who have navigated those choppy waters and lived to tell the tale. The Australian singer songwriter of Togolese decent first came to prominence thanks to her take on a song from the Disney movie Frozen.
A stint on the Australian version of The Voice soon followed with music legend Seal as her mentor. She was subsequently eliminated in the semi finals but she had created such a buzz that record companies soon came calling.
Frustrated by her slow progress Fatai elected to leave her recording contract and go the independent route releasing her debut EP Undone in 2016 and subsequently collaborating with a host of artists.
She still occasionally posts covers on YouTube and counts Sam Smith who commented "WOW!! You are so so talented Fatai - thank you for doing this.  I'm in awe" upon hearing her medley of several Sam Smith tracks.
You came to prominence via YouTube at quite a young age doing covers of Disney songs. The sudden popularity must have been quite hard to deal with?
I wouldn't use the word 'hard' necessarily. I would describe the over night virality and sudden boom of audience online as unique! And with unique comes its inevitable challenges of both the good and bad of social media. good comments, mean comments, suspicious agendas, creepos, marriage proposals, and so much more. Ultimately the worlds eyes are on you and Facebook gives the world permission to state their thoughts and opinions without filters. definitely not for the faint of heart and thank God at that point in my life, I had my head on my shoulders to take everything with a grain of salt.
One of those covers - Do You Wanna Build a Snowman from Frozen - ended up appearing on an official Disney covers album. Was that your first time in a proper recording studio?
I had been in the studio a fair bit before that time but it was my first time in a professional studio to record for an album of that calibre! And that was pretty thrilling!
You still upload covers to YouTube but how do you view those early covers in hindsight?
I feel proud of younger Fatai. I don't even cringe because it shows me how much I've grown both as an artist and as a person… maybe some are cringe worthy though haha.
You wound up on the Australian version of The Voice. Did you find that a positive experience and would you recommend it to other aspiring artists?
I had a lot of fun on the voice. would I personally do it again? No! but would I recommend it to others? yes, but depending on who it is and what their intentions and goals are. It's definitely not for everyone but its good exposure. I never thought it was about winning, but more so about the experience. Learning about the industry (good and messed up) to grow and set you up for what you want to do after the show!
You signed a nice record deal off of the back of The Voice but things didn't quite gel and you went down the independent route. Looking back, was it a case of too much, too young or did the label try to pigeon hole you as a kids act and not show enough interest in your development?
I have no regrets about anything in life but who I am as an artist and where I was going just never lined up with the labels vision for me. You could say I was shelved for a bit, but that was a blessing in disguise because I used that time to find myself on my own, without other voices to influence me! I'm grateful for the lessons during this time of my career!
You've made guest appearances on albums by The Filharmonic and Silvia Paladino. How did those opportunities arise and what did you take from the experiences?
I can't stress enough how powerful connection is. I make music with people who like to make music, not for anything else but because we love it! And these people are my friends who I connected through music, but at the word go, connected as humans! We loved each other before we created with each other, and in a world full of different agendas and fake intentions, these people are the ones you want to hold on to in life!
It must have been a great relief to finally get your own music out there with the release of the Undone EP in 2016?
It was scary actually. which I think is good and all apart of it! To be honest, it was a rushed project with a next to nothing budget, but looking back, it represents where I was in my life at that point in time; raw and undone, undressed and untamed, real and honest. I am proud of that project…enough to know where I can improve and how to evolve to the next body of work!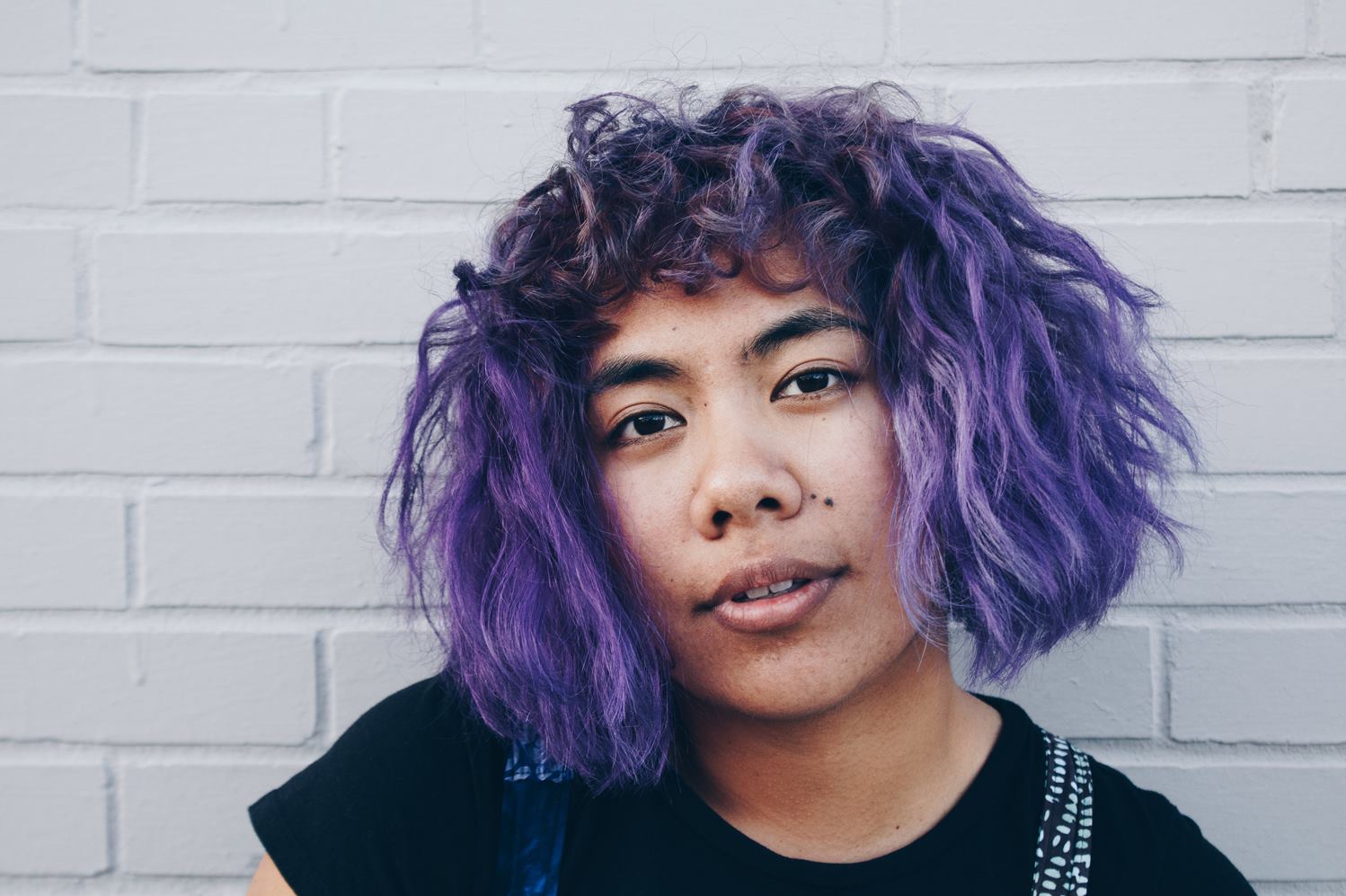 How would you describe your sound and style of song writing? 
Eclectic, honest and as real as it can be...
You've a song called Purple and Blue and Red both feature in brackets in other song titles. Why do colours feature so often in your songs?
They speak to me so I use them to speak to the world.
Your latest release is a guest spot on Hold On by US artist Lonnie Leo. How did that come about and can we expect more collaborations from you in the future?
He was a friend first before a peer, so like all good things start with great connection. I'm all about togetherness and team effort so there will definitely always be collaborations!
Who would you like to work with?
Anyone and everyone
Will your Whelan's show be your first trip to Ireland? What should fans expect from your show and what are you looking forwards to doing in Ireland?
This will be my first trip first show in Ireland! So surreal! The show will be a chance to breathe again for everyone including myself. life is so fast these days and I feel like we forget to breathe. If I could give anything to anyone, its a chance to rest, slow down, breathe, laugh a little, cry a little, be heard, be seen, feel loved and start again through music and human connection!
Fatai plays Upstairs at Whelan's on Wednesday, September 19th. Tickets €15.