Eve Belle is a twenty-year-old singer/songwriter from Donegal. She was signed to Irish independent label, Rubyworks (Hozier, Rodrigo y Gabriela, Wyvern Lingo) following the release of the delicately beautiful, Too Young to Feel This Old back in 2016.
A native Irish speaker, two years on she currently resides in Dublin while in her second year at Trinity studying languages.
She also celebrates having just released Boy from the Blue, a song which we heard for the first time at Whelan's recently, immediately placing her as one of the highlights of that weekend.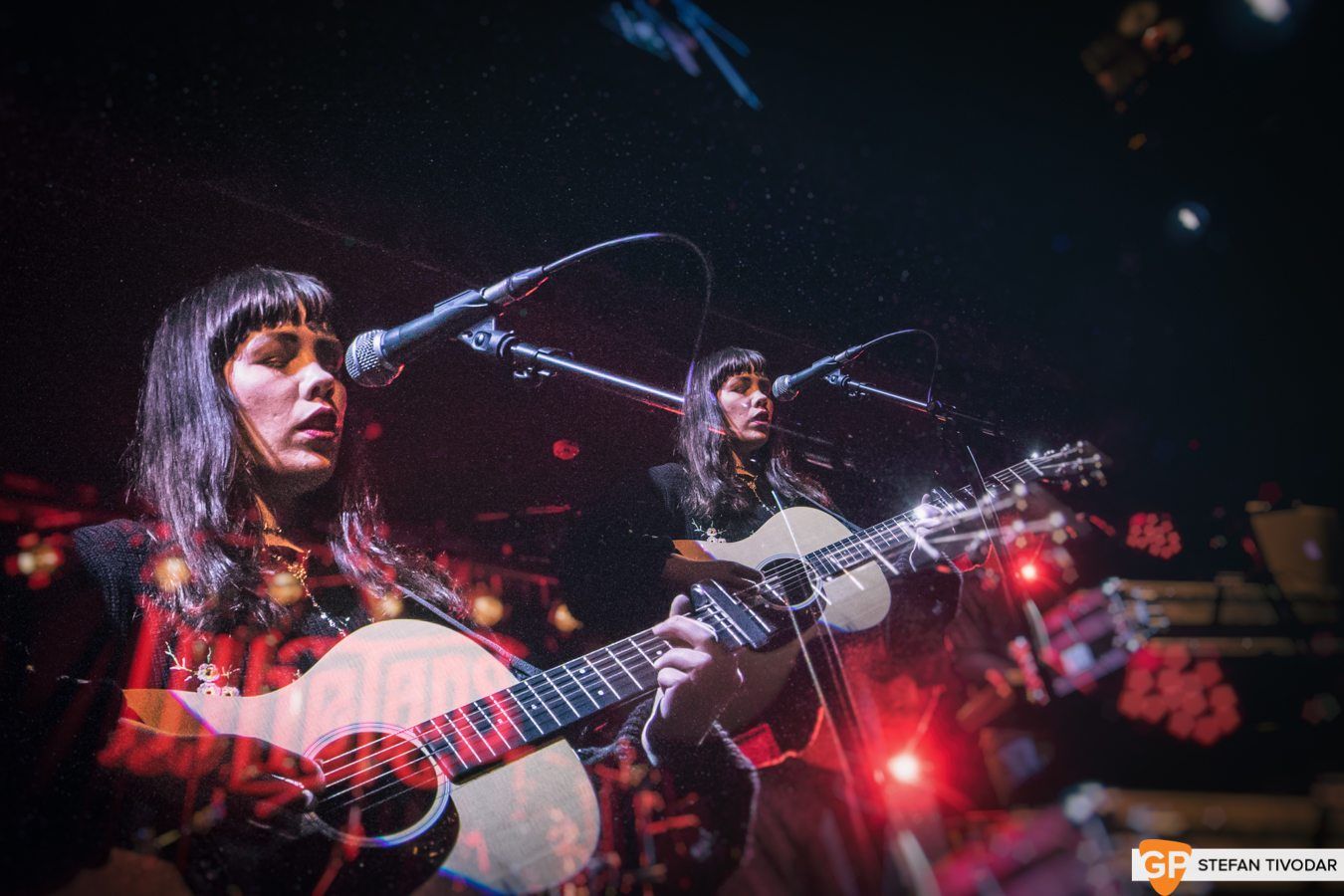 This was the product of collaboration with the London-based producer, Fred Cox who has worked with Bille Marten, Lion Babe and Simon Aldred (Cherry Ghost) of Sony, Interscope and Heavenly Records respectively.
The single further reinforced Belle's songwriting abilities, showcasing her at her most honest and insightful.
Speaking of Boy from the Blue, she tells us, "It's to do with the feeling of infatuation and how heavy and ecstatic that can be and how the lines between your perception of a person and how that person actually is can become blurred and a bit disjointed. It can read a lot of symbolism into little everyday things. There's this surrealism that comes with really intense emotion."
Belle is conversational and speaks with a lot of discourse markers. But she does so in an endearing way that is confident and remains well-articulated. This seeps through into her songwriting and in the way she angles her cadence.
Live furthermore, she opens up to the crowd about song meaning in a way that is succinct yet perfectly informative. It allows her tracks to mellifluously segue into one another and almost do the talking for her. Seeing her perform is breathlessly touching.
As well as being a marvellous singer/songwriter Eve Belle is also heavily invested in the Irish language and linguistics in general. We're curious about her take on the significance of the 2,000-year-old dialect though and whether she thinks there is enough done to preserve it.
"Irish is a modern language. It's recognised as a modern language by the EU. I think there're a lot of unfortunate misconceptions about it being a dead language which is definitely not the case. It's very much alive and well among a lot of young people, even in Dublin city."
"I think there's definitely a huge array of really talented musicians who are creating music through Irish. I think it's very important to preserve it and foster it because it's part of our culture and it's a language. We worked very very hard to even get the right to speak it years ago. It's a movement and an artistic movement definitely but I think we've definitely lost a great opportunity to preserve the language and promote the language."
When asked to highlight anyone in particular that she thinks are worth mentioning she answers, "there's a fantastic singer from Donegal; her name's Emma Ni Shioruiste. She's an amazing songwriter and there's a band called Sezania who are really great young people, they're creating music, Uimle are fantastic and they're really modern and cool and they have a very distinctive sound. There's a really cool modern movement of Irish language music. It's very exciting."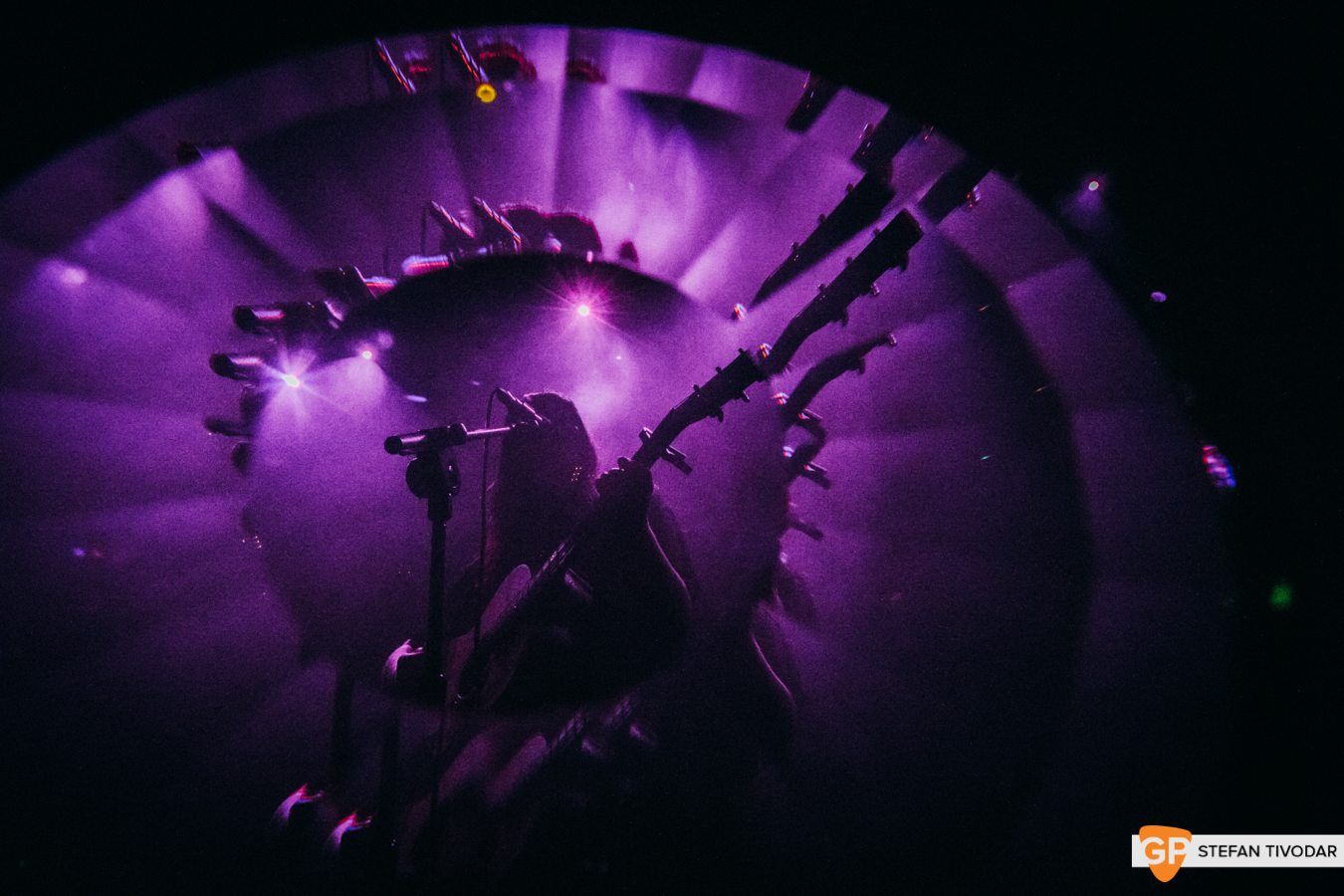 As well as Boy from the Blue, there was also another song which caught our attention; her cover of Dua Lipa's New Rules. We wonder what she considers to make a good pop star in the 21st century.
"The fascinating thing about Dua Lipa is the undertones of her music. I think to be a good pop star today, you've got to be topical. The wonderful thing about Dua Lipa is she's real feminine undertones to her music which is of course really refreshing. I think something that is necessary for contemporary musicians is to address any issues that people are currently dealing with, to be accessible.
People have a real need to relate to songwriters so I think when they are dealing with relatable experiences in a new way that's always going to be well-received."
In one of the many instances that Eve Belle's musicianship has crossed over into her student life, she recently decided to perform at a rally against the increase in supplementary fees. She was keen to talk about her new surroundings.
"I love Trinity. It's a fantastic place to study and luckily they have scrapped the idea of supplemental fees so hopefully it'll remain an affordable place to study. My life in Dublin is wonderful. I think it's definitely nice to be in an area where so much is going on musically.
There's so much art, there's so much culture, there's so much creativity all around but I think that Donegal is very much a place that inspires me creatively because of the landscape and the peace and quiet."
In addition to her homeland, Eve Belle also informs us that one of her major influences is Julien Baker. "She's a really fantastic musician. She has this beautiful earnest quality to her songwriting. A lot of her focus is on lyrical integrity which is very appealing to me of course seeing as lyrics would be the main focus of my music."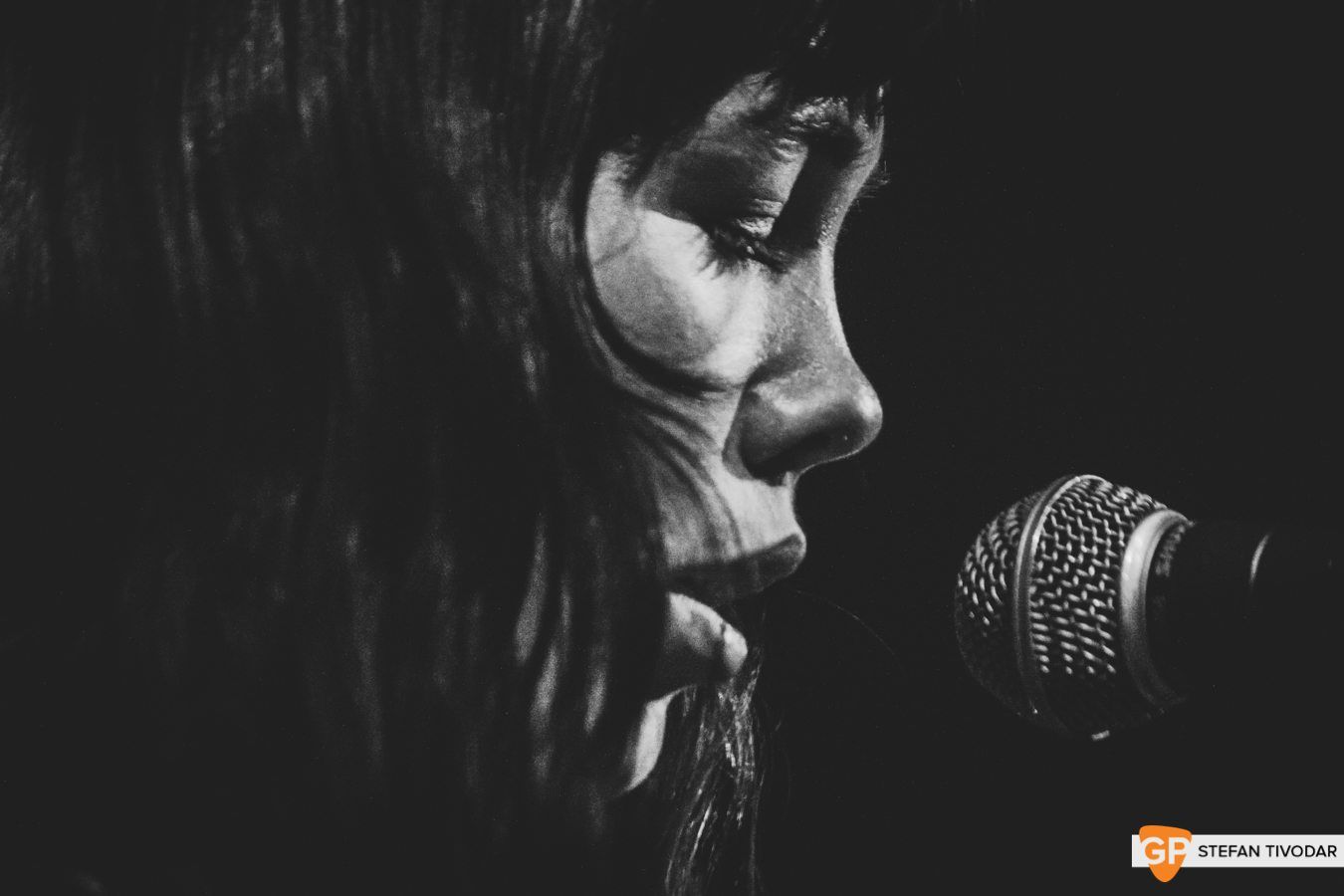 For those wishing to catch Belle to see what the fuss is about, she'll be performing at the Project Arts Centre in Temple Bar next Friday 13th April. "I'll be doing some new songs and some stuff from the EP ('Things I Want to Believe', due this summer)".
With all her songwriting/performing commitments finally, we wonder whether it is ever difficult to juggle academia with her music.
"I've been lucky enough to study something which inspires me musically. I've always been fascinated by languages. That's definitely my passion after music. I find it nourishing musically to be studying languages and get this appreciation for what's going on in other countries and other cultures.
I think being in college opens your mind up to a lot of different experiences, a lot of different angles you can approach things through. Sometimes it can be tough, especially with exams coming up but it's definitely been a revelation that's manifested itself in my songwriting."
As far as praise for artists she's had the privilege of supporting in the last year, there are kind words for labelmates, Rodrigo y Gabriela and Scottish rockers, Frightened Rabbit. But having come across so sweetly, no doubt the appreciation will have been vocalised both ways.
For now Eve Belle must defeat exam season. But come the summer, expect to hear more from the diminutive Donegaler.
Eve Belle play The Project Arts Centre, Dublin on April 13th