Every year the GoldenPlec community of writers and photographers get together for a natter about which artists we expect to explode on the music scene in the year ahead. We have selected our 'Plec Picks' for 2015 and the list encompasses a wide range of artists, highlighting some of the best bands and solo artists currently active in Ireland.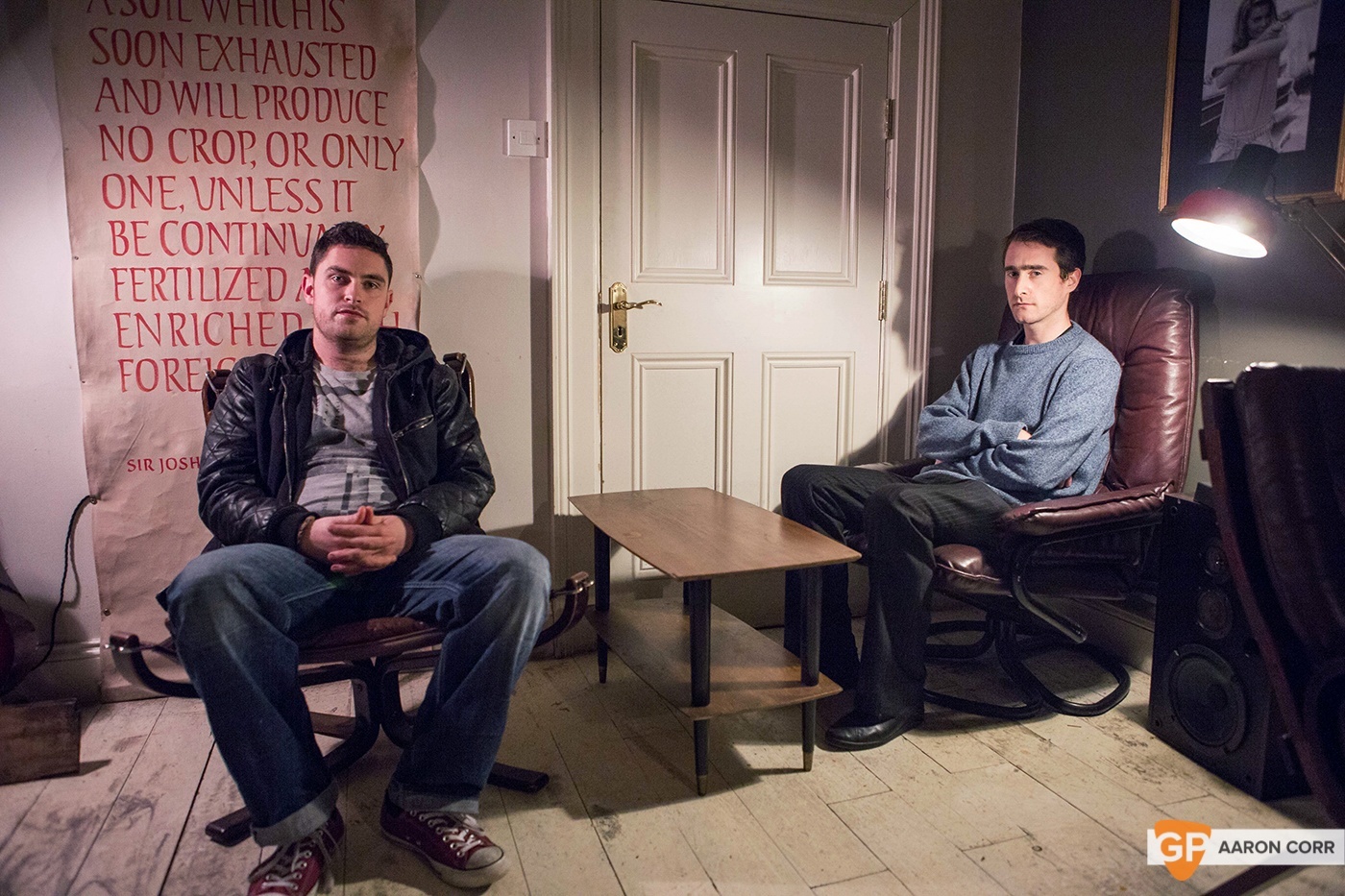 Ensemble Ériu are a seven-piece trad band that couple familiar tunes of traditional Irish music with thoroughly modern soundscapes. Led by Jack Talty (concertina) and Neil O'Loghlen (double bass/flute), the group have been rising steadily in 2014 on the back of their self-titled album. Despite having only committed six full tracks to record, as a live band Ensemble Ériu are sophisticated, energetic, and consistently engaging.
Creating an Ensemble
Not to be confused with the supergroup stylings of 2014 breakthrough act The Gloaming, Ensemble Ériu are a group focused on presenting traditional music in a range of their own different, carefully-judged ways. The approach is proving popular, with the group taking their live show around Ireland at various stages in the last year; winning fans as they travelled. With momentum still firmly behind them, it is not difficult to envisage big things happening for the group in 2015.
Reflecting on how Ensemble Ériu came about, Jack and Neil describe the result of many years of collaboration in other contexts: "We've a long history, and went to secondary school together. We've played music together for a long long time, and I think all of that history informs where we are with Ensemble Ériu. We had played so much music together, so much ensemble playing. Then it was time to come together and see, and maybe use what we had been studying as well one or two years before that."
Their goal for the group was relatively simple. "We wanted to have another look at ensemble playing in Irish music, and see what was possible. We saw something that wasn't being done, and we wanted to contribute our little bit."
Group Chemistry
The seven musicians that share this focus come from many and varied musical backgrounds, including classical, jazz, and of course, traditional. The chemistry of the group is evidently working well. "We had particular instruments in mind, and the seven-piece has kind of taken shape naturally."
The full instrumentation includes concertina, fiddle, double bass, clarinet, acoustic guitar, drums, and marimba. One might have expected it to be quite difficult to make such an ensemble work, with such vastly different instruments involved, but this has never been an issue it seems. "We've really shaped into something that has a shared sensitivity. Myself and Neil have very particular tastes in traditional music, and the band have adapted to embrace that. They're all such good musicians; it was a very selective process is picking them. They all have some background in Irish traditional music as well; Maeve O'Hara is a marimba player, her late father was a concertina player and she also plays the flute. Matt Berrill is a Clarinet player, but he also plays the fiddle. It's great to have someone like him who can play pretty much any style and make it sound natural."
And while Neil and Jack are responsible for creating the arrangements, there is plenty of freedom afforded to all the players, and that freedom is borne out of a musical trust. "Melodically, it's important the way we formulate the pieces: we give people the parts, but we trust their instinct about embellishing the part, interpreting it their own way. That's how a lot of the music is formed."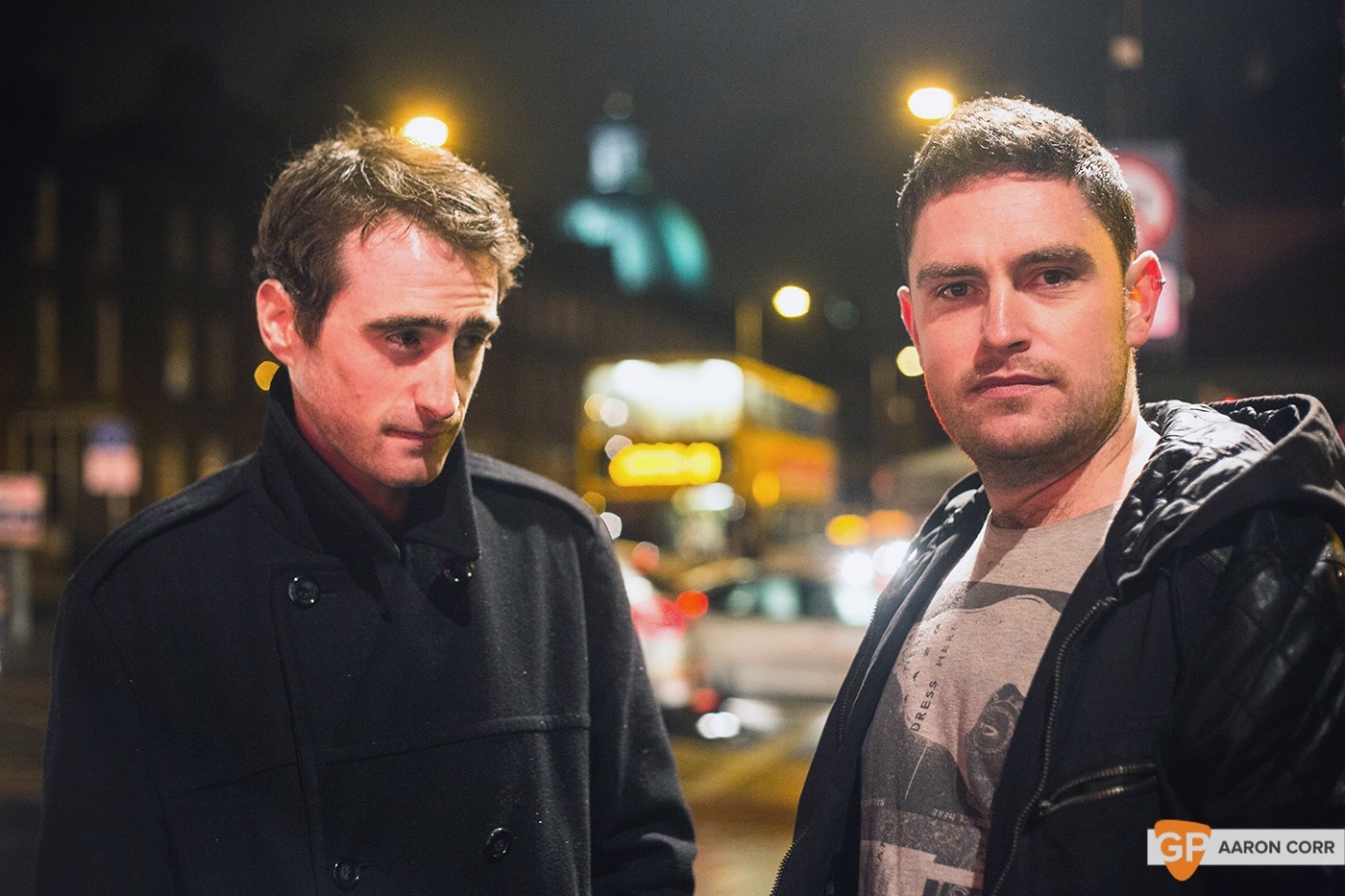 Playing. Touring. Recording.
One of the highlights of 2014 for the group was being commissioned to write and perform a suite of music for The Model, Sligo, in response to an exhibition of Jack B Yeats' paintings 'The Music has Come'. "The Model in Sligo came to us about the commission, so we were really fortunate that way. The more we gigged, the more momentum it got, so the less work we had to do to get other gigs. They just saw us and wanted us to perform."
But the gigs don't always just roll in either. The musical establishment, at present, leaves a lot to be desired: "It is hard work. I don't think it's enough to play what you think is good music, there's a whole infrastructure there, sometimes people can be naive to think that all you need to do is make good music, and that people will listen to it, people will go to gigs, buy CDs… Let's just say there's a lot of talented people working in the music industry, and they're not all musicians!" It's not difficult to sympathise either, how often has raw talent gone unrewarded in this country? For now, it appears Ensemble Ériu are striking a good balance.
Looking forward, 2015 looks set to blow 2014 out of the water too. When pressed if there are any plans, Jack calmly says "Yes. Some of it is a secret though! We're playing the Irish Cultural Centre in Paris in February, so we're excited about that." More recording seems to be on the horizon too. "At the moment, 50% or more of our live set is new material, so we're hopefully gonna record that soon. We also have a suite of music from the Jack B. Yeats Commission that can be recorded also. We're hoping to tour that around Ireland as well."
Some more high-profile gigging, along with whatever their secretive other plans are, will see Ensemble Ériu become a household name in both traditional and non-traditional musical families over the next year. We'll be watching their progress very closely, and hoping that as many people as possible can discover their rich, inventive, and truly haunting music.