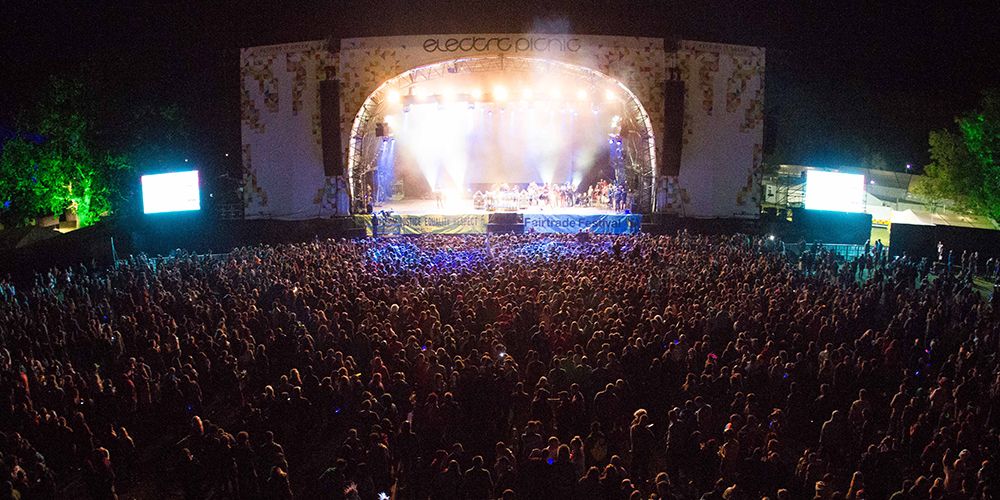 All the signs are here, Autumn is creeping in, the evenings are getting colder, the leaves are starting to fall and the summer festival circuit is drawing to a close. There's still some life left in it however and it is safe to say summer will be going out with a bang this weekend when thousands of ticket holders head down to Stradbally Estate for one final festival hurrah.
If you are counting down the days, hours and minutes until you will be eating falafel in the Body and Soul area, running around the forest in the moonlight or catching some of music's biggest names in the main arena, you are not alone.
We caught up with some of our favourite artists, presenters and stage organisers to see what they are recommending at Electric Picnic 2014.
Want to know who saw taxidermied rodents at Picnic, or know why Le Galaxie love Club Orange? Would you like to find the Meltycampsite? Perhaps this is your first time at the Big Picnic and you need some survival tips?
Fear not, we have got you covered. Read through the article to hear from Claire Beck, St. Vincent, Trinity Orchestra, Dylan Haskins, Glass Animals, Nick Mulvey, Trenchtown, Mongoose, The Minutes, Le Galaxie, Loah, Meltybrains? and Willie White to see what they're looking forward and recommending this weekend.
Le Galaxie
What was the best gig you've seen at Electric Picnic over the years and why?

Bjork followed by LCD Soundsystem in 2007. I lost my mind. One too many Club Oranges, probably. I can't even imagine a comparable main stage double bill that would be possible now. Kraftwerk and Yeah Yeah Yeahs came close at Longitude last year but they didn't sell Club Orange at that. I believe Bjork went to live on Saturn soon after and I have no idea what LCD Soundsystem are up to these days. Last I heard they'd opened up a Subway franchise in Canada.
What are you most excited to see/do at EP 2014?
I'm most excited to be scared shitless. We've never done anything like this before. We started three years ago at 1pm in the Electric Arena and then graduated to closing the whole place on Sunday night last year. Trying to top that (at least until Le Club comes out) would be folly. So this live/DJ laser spectaculasm seems to be the right amount of AWESOME. You have to risk the ridiculous to achieve the sublime.
In three words, what can fans expect from the Laser Disco this year?
O M G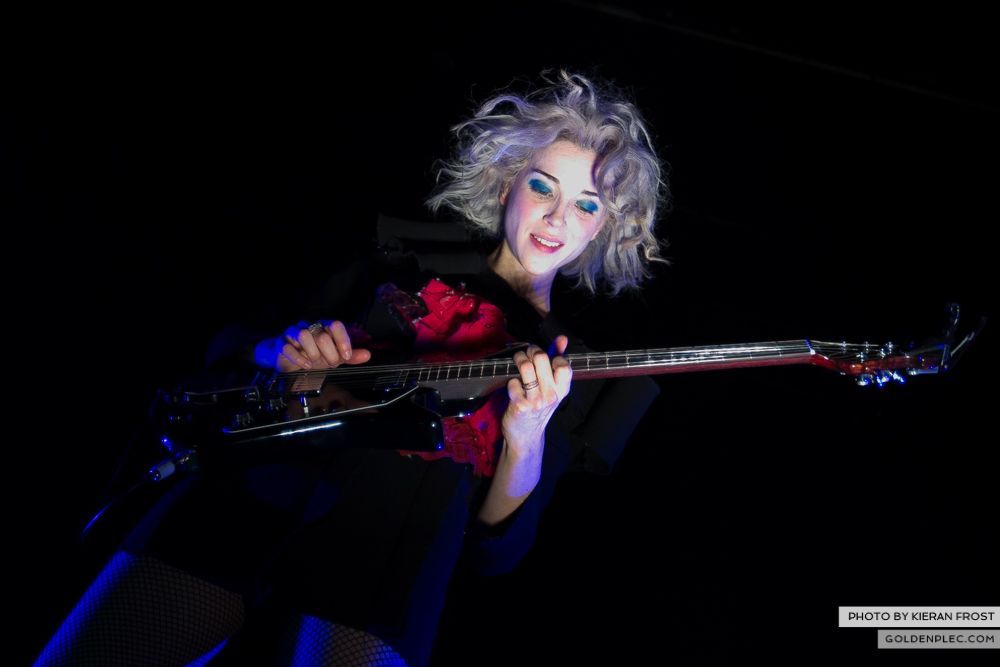 St Vincent

What did you enjoy the most about Electric Picnic 2013?
The crowd! It was unanimously agreed it was one of our favourite Love This Giant shows of the entire year.
We got a tour of the manor house which included an impressive hilarious array of taxidermied rodents.
What are you looking forward to at Electric Picnic 2014?
The crowd. Definitely the crowd.

Dylan Haskins, Other Voices Stage
What are you looking forward to most about Electric Picnic 2014?
There's two new locations nestled in the woods this year, which I had a sneak peak at in July. Actually, it's very weird walking around the Stradbally estate before the site preparation starts - sheep wandering around the Body & Soul stage! One of these new spaces is the very intimate Other Voices structure with it's onion dome roof. Only 150 people can fit in so it's first come first served and we have some fantastic special guests popping in to play over the weekend. I'm really excited for a little bit of Dingle magic in Stradbally.
What have been your stand out EP performances over the years and why?
St. Vincent and David Byrne's performance last year was one of the best festival sets I've ever seen, people were crying, and I wasn't far behind them. I've always had a lot of fun in Mindfield area too, and their 'Africa' theme this year should be colourful.
One of the best things about Electric Picnic is being able to catch up and coming artists on small stages. Has Picnic introduced you to many new artists?
I've not so much been introduced to that many new bands, but every year it's the first chance I get to see a raft of up and coming acts I've been listening to in the preceding months. This year I'd be recommending Jungle, Young Fathers, Benjamin Booker and Perfume Genius, for starters. There's one particular new band I've seen a few times this year and I'm really excited for them to play their first Irish show exclusively on the Other Voices stage, but the line up is under wraps so it'll be a treat for whoever happens to be there.
If you had to whittle the line up down to three acts, who would you go see?
London Grammar, Foals, and Hercules & Love Affair. Foals are one of the best live bands around. Their 2010 set at Picnic resulted in a lot of sweaty people and they were a big highlight for me at Latitude festival last year. I haven't seen Hercules & Love Affair since their show at the Button Factory in Dublin in 2011, but have danced to 'Blind' many, many times since. I really wanted to catch London Grammar at Glastonbury in June, but the vastness of the festival site got the better of me so I think I just sat on a bench talking to an old hippie lady instead. You can't see everything.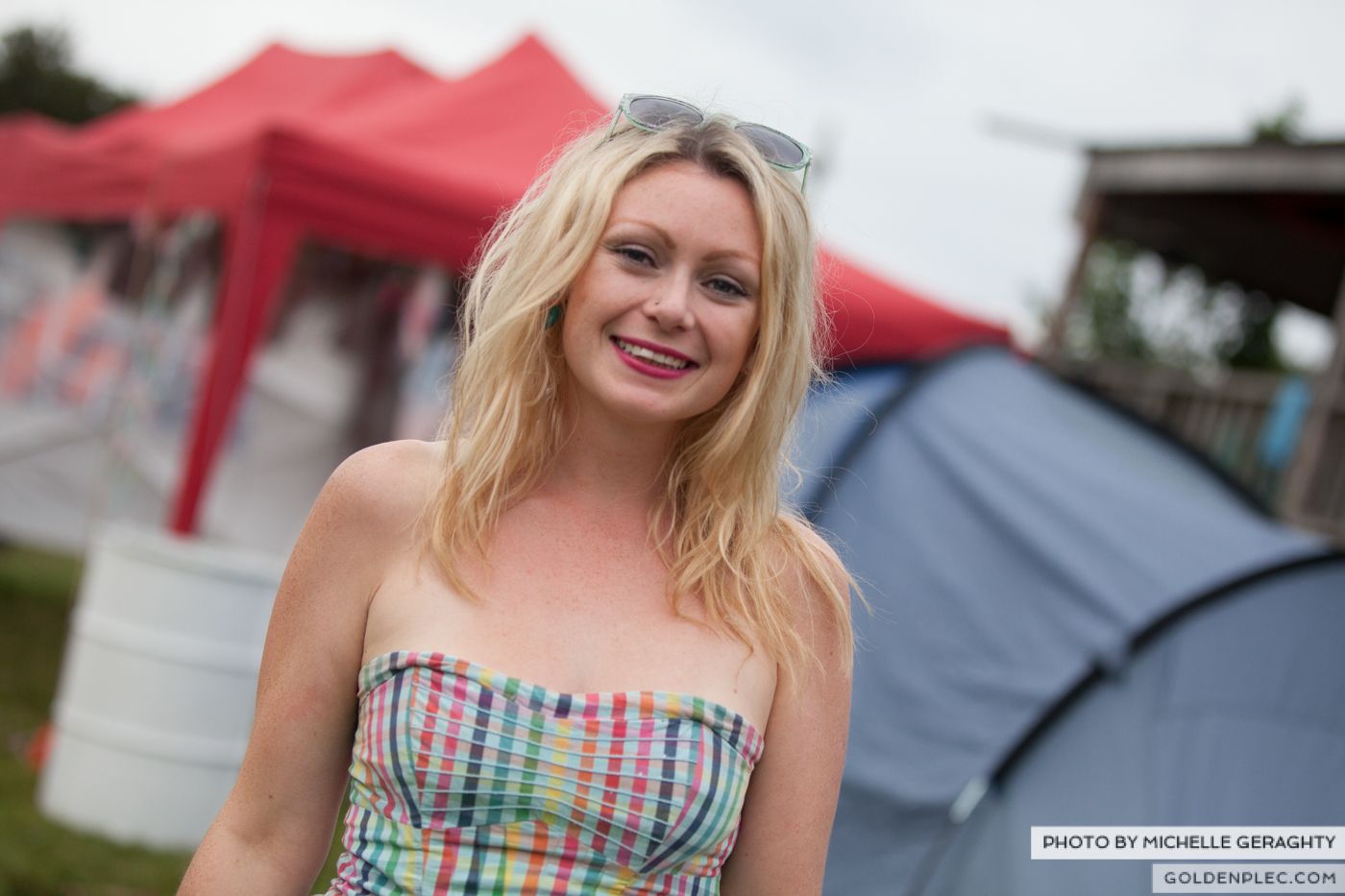 Claire Beck, TXFM
If you could only pick three acts on the bill, who would you see?
Glass Animals, Jungle, Twin Shadow.
What is the best performance that you have seen at Electric Picnic and why?
Wow, this is a tough one. The Roots performance is 2012 was pretty special. I went along as a long time fan who'd never seen them live. I expected it to be great, but not for it to be as fantastic as it was. We all needed a little sit down afterwards before Hot Chip came on.
Which campsite is the best craic?
Hendrix all the way :)
As a festival aficionado, what advice would you give to Electric Picnic newbies who haven't been to the festival before?
Festival newbies can get caught up complaining about inconsequential details like the smell of the campsite portaloos or a bit of rain. IT DOESN'T MATTER. You're in a field with your mates surrounded by more amazing music that you can possibly imagine and a forest with surprises behind every corner.
Go to Trenchtown. Find the rave in the forest. Hang out at the Salty Dog stage. Eat weird food and make new friends. Spend LOADS of time in the Body & Soul area.
Go see at least one band you've never heard of. Bring lots of layers, wet gear just in case more socks than you think you'll need. Be nice to strangers, take care of your mates and HAVE FUN! Oh, and when you leave, don't leave any rubbish behind. No one likes a litterbug.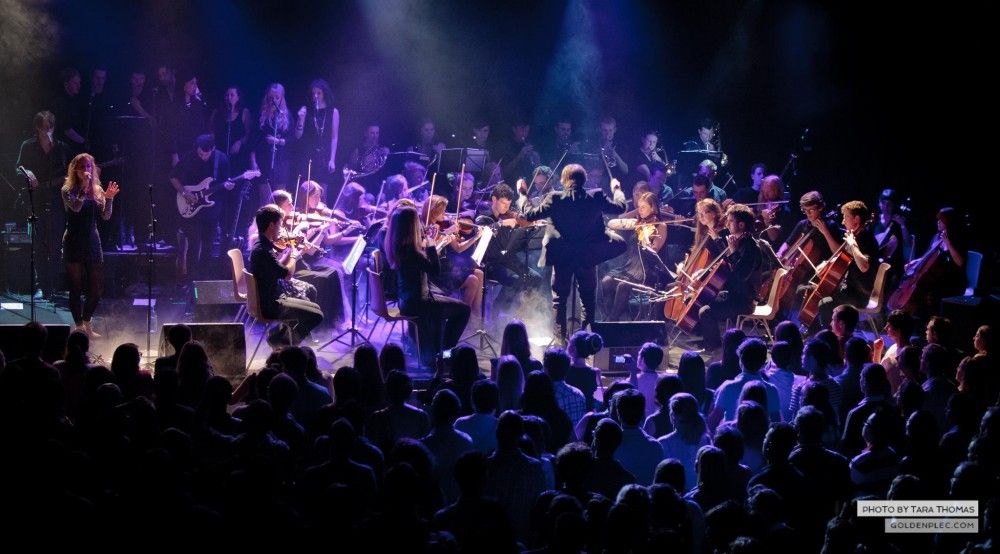 Trinity Orchestra
What did the Trinity Orchestra enjoy at Picnic when they played Daft Punk and Pink Floyd? Any highlights?
A highlight for both would be the amazing response we received from the audience. So many people turned up early in the day to see us play Daft Punk in 2011 and Pink Floyd the following year; it really made all those hours of preparation and rehearsals worthwhile! There were even a few people crying as we played 'Wish You Were Here' as an encore after 'Dark Side of the Moon'. It was beyond anything we could have imagined.
After being away from the festival for a year, what are you looking forward to most?
We're very excited to present some new music to a fresh audience. All of the different sets we've performed have been fantastic, but the Gorillaz material is really going to place the orchestral instruments front and centre. We're doing things we haven't done before, with a lot of choral parts and rappers as well. Gorillaz have such a distinctive sound, so when you add that to the possibilities on offer when working with a large ensemble you can guarantee it'll be an original experience. This is also a great opportunity for our players, as most are classically trained musicians so playing in a festival arena is a completely different event. The atmosphere really is like nothing else.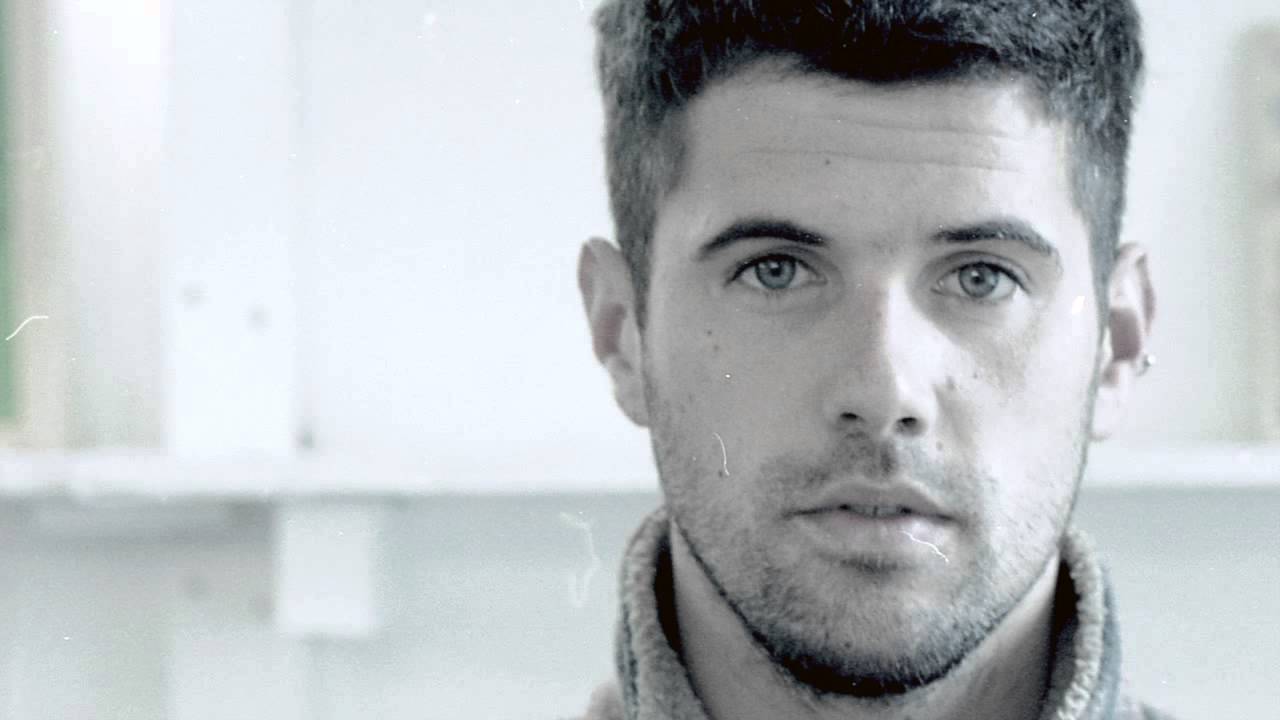 Nick Mulvey
What are you looking forward to at Electric Picnic?
The people! I'm looking forward to showing my Irish fans my new band..
Are there any acts you are hoping to see at the festival?
Hozier, Flume, Portishead, Metronomy... Good line up!
What has been your favourite stop on the 2014 festival circuit?
Splendour in the Grass in Byron Bay, Australia was pretty special.

Meltybrains?
What is a Meltybrain? ?
Scientists have long pondered this question, especially the question mark? The answer is in fact the question itself. Only by asking the question is one capable of comprehending the true meaning of a Meltybrain? We honestly don't know. Or perhaps that means we do? Also, do you have any spare shoes?
In three words or a photo, what can people expect from your set at Electric Picnic 2014?
We'll give you three words AND a photo instead..."Something. Like. This."

What has been your favourite stop on the festival circuit this summer and why?
Tough call... Knockanstockan & Castlepalooza both felt incredible but our favourite was Mountain Dew in Cork. A one night only affair in our friend's back garden with a totally unique vibe and some truly amazing musicians. We made a lot of new friends there.
Best campsite: Hendrix, Warhol or Wilde?
We normally end up in the Hendrix site, for better or worse... maybe we'll start our own campsite this year - Meltycamp? We'll take all the madouvits, teach them basic survival skills, release them into the wild and film a documentary about it.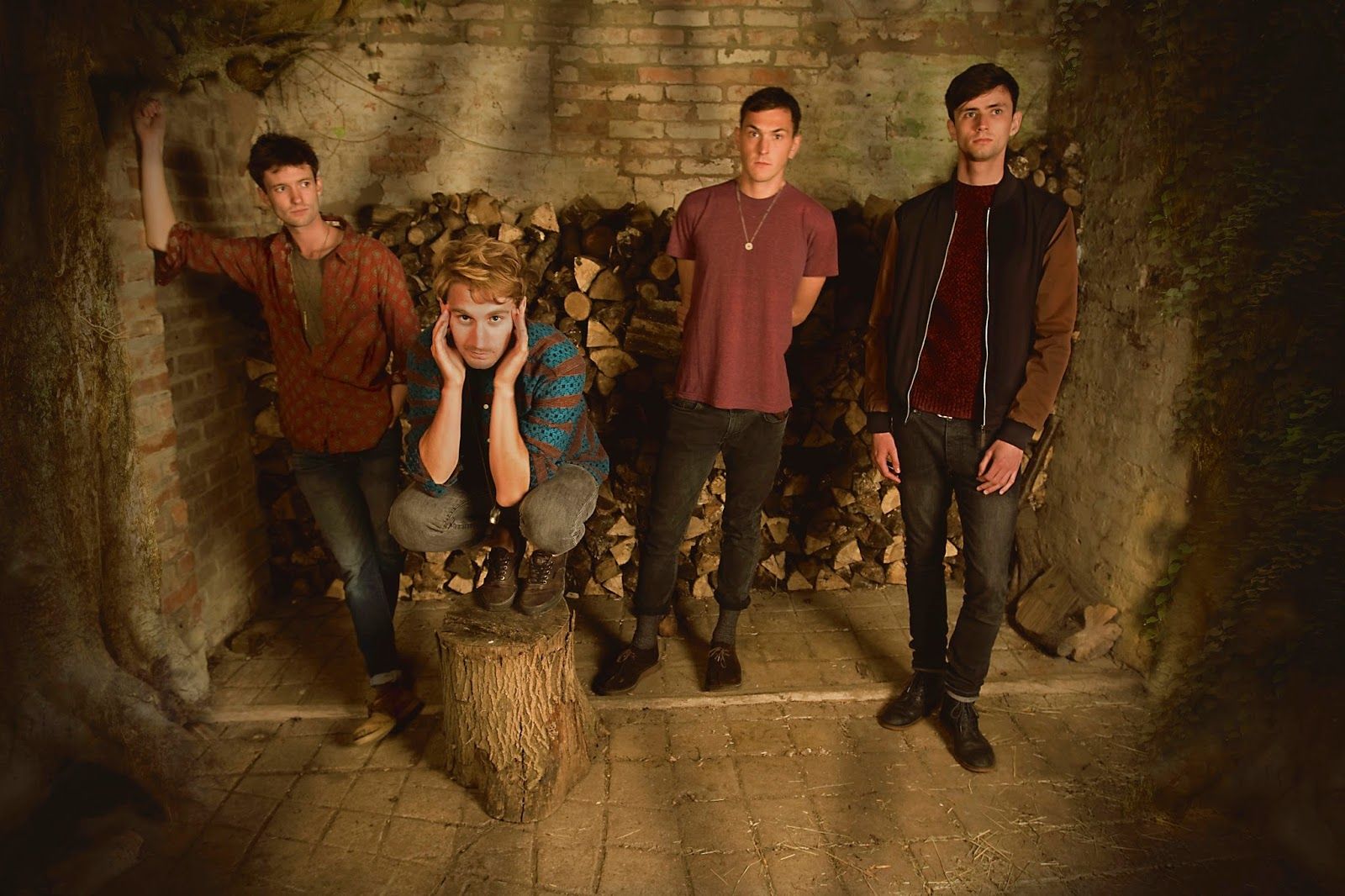 Glass Animals
In three words, what can fans expect from your show at Electric Picnic?
Goat's cheese fritters
What are you looking forward seeing or doing at Electric Picnic?
Pumped to see Outkast. We'll be in the middle at the front getting a freak on.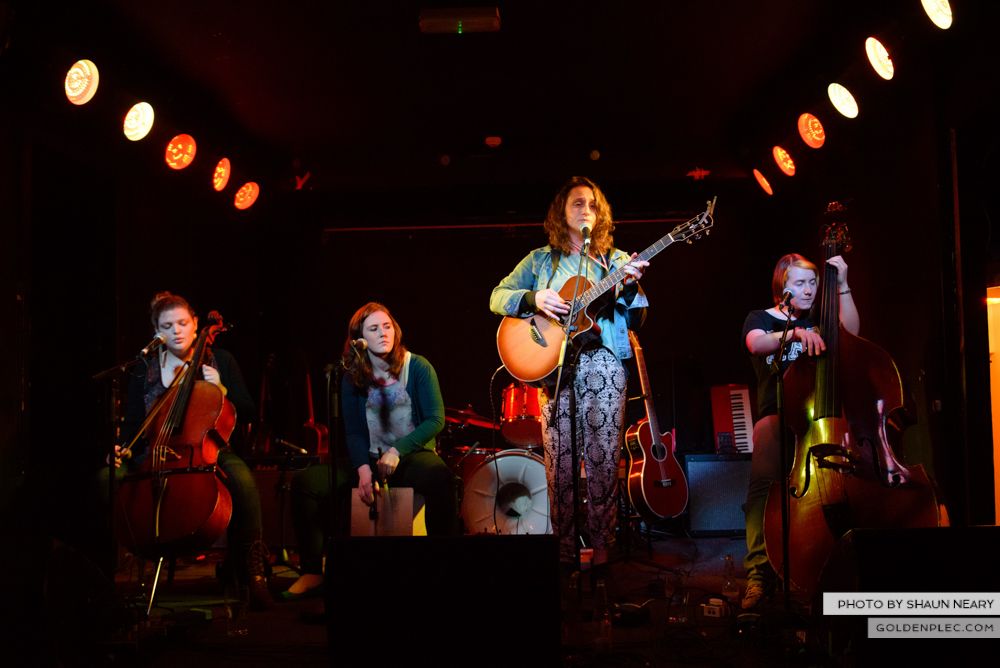 Mongoose
What about you looking forward to most about Electric Picnic 2014?
We Mongeese are really looking forward to seeing all the amazing acts that are playing this year. We plan to ask Debbie Harry to sign our Glockenspiel. As well as that, we can't wait to play on the amazing Body and Soul mainstage and experience that great electric festival buzz all weekend! People think the wilds of Africa is a mongoose's natural habitat- but really it's the wilds of a great festival where we love to be.
What has been your favourite gig of this year's festival circuit?
Well we loved playing Knockanstockan as always, this year was made even more magical by the great weather and the many pompoms and googly eyes on our homemade matching shirts. We love playing at a festival that provides opportunity for us to display our creative talents with superglue and googly eyes, as well as with our instruments. Perhaps Electric Picnic will be another one of these opportunities! We also thoroughly enjoyed playing on the beautiful grounds of Killruddery House, Bray for Groove Festival. The loveliest lawns we've ever had the privilege to play on.
What can festival goers expect from your set at EP?
What CAN'T they expect from our set, is the question. As always there will be lovely harmonies and bangin' mongoose tunes, most likely featuring giggly onstage band-ter (the excitement will definitely go to our heads), very quick bouts of musical chairs, and if you're lucky, an awkward joke from Muireann while the others are tuning. We love electricity, we love picnics. Put them together and you'll surely see four very happy mongeese singing away! Hopefully we'll sing our happiness into the crowd and spread some smiles around the place.

Willie White, Dublin Theatre Festival & Theatre Tent, The Mindfield
What are you looking forward to most about Electric Picnic 2014?
I'm going to miss the Picnic for the first time in five years as my brother is getting married in San Francisco that weekend. Our hometown Abbeyleix is actually just down the road from Stradbally but I'll be sending good vibrations from California instead this year. My Dublin Theatre Festival colleagues are looking forward to seeing as much as possible once the Theatre Tent programme finishes up each day. Bonny Tyler is at the top of their list, along with Outkast and Bombay Bicycle Club. I'll be sorry to miss SBTRKT, The Blades and FKA Twigs
Without giving too much away, what can festival goers expect from Theatre Tent this year?
Along with Matt Smyth, who I'm working with on the programme for this year, we have selected eight diverse productions that we think will sit well in Mindfield and appeal to a festival audience. The shows are accessible and range from spoken word to opera with plenty of romance, drama and divilment.
What has been your favourite Theatre Tent memory or performance over the years?
That's a hard one. If I can pick a few they would be Una McKevitt's Singlehood in 2012, which is now playing the Olympia in September, Raymond Scannell's Mimic from 2011 and Talking Shop Ensemble's Death of the Tradesmen last year.
For festival newbies, what are you top three EP recommendations or survival tips?
It's a festival. Go to see things you wouldn't otherwise.
Bring a charged phone then turn it off. You shouldn't be on your phone all the time when you're at a festival but you'll have it if there's an emergency, which usually revolves around not being able to find your friends. Arrange a meeting point in advance to save battery for useful things like tweeting when you are meant to be watching the acts on the main stage.
Take it easy so you can get the most out of the three days.
Pick up your litter.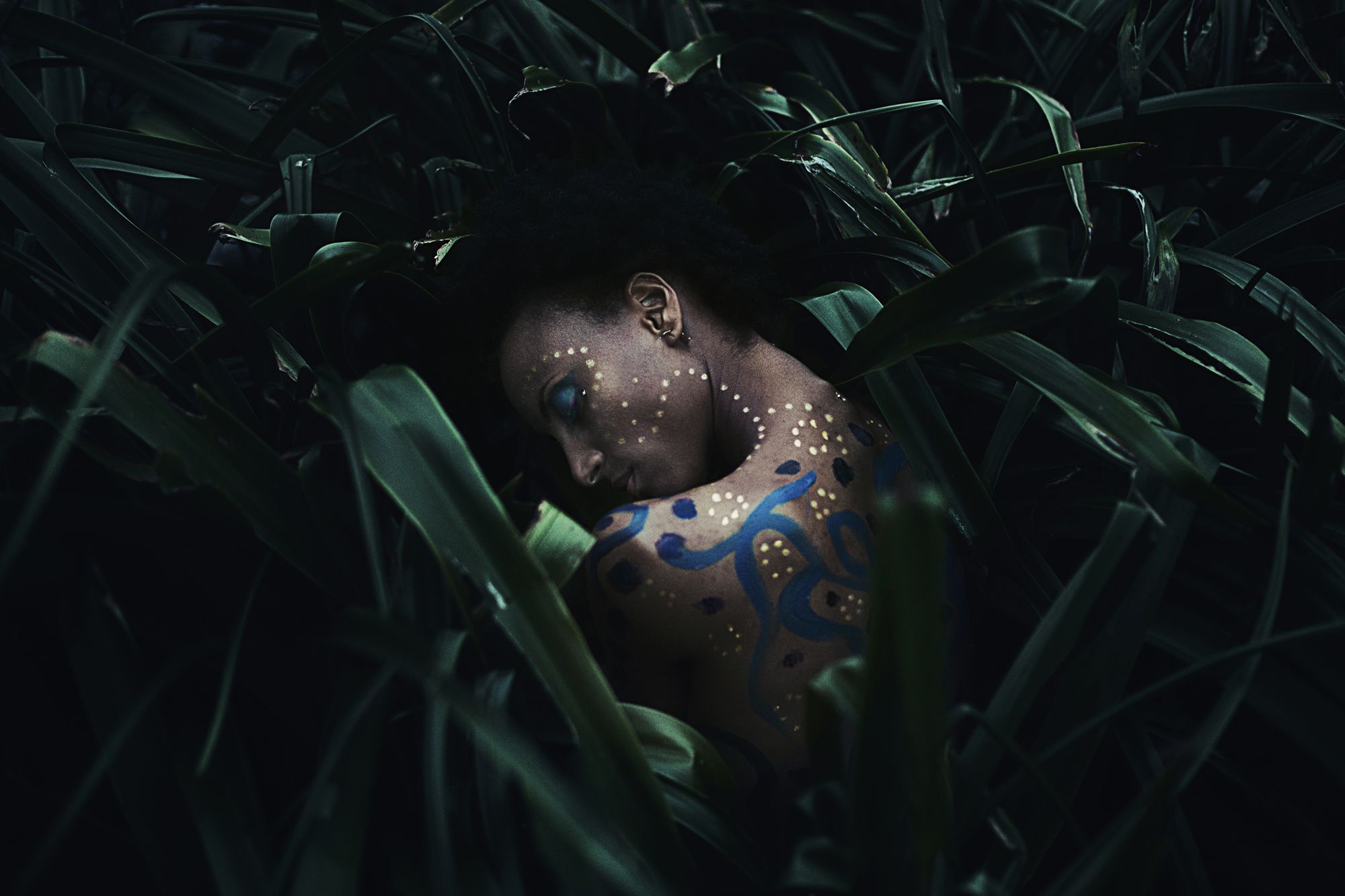 Photo: Eve North
Loah
Favourite Electric Picnic performance?
Seeing Bjork, one of my favourite artists last year with her 20-strong female choir. Electric Picnic is such a bombastic festival - a visceral feast for the eyes and ears, the mind and soul and I feel Bjork's bombastic music and the group's awe-inspiring performance of it was so perfect in that backdrop.
What are you looking forward to most at Electric Picnic 2014?
Tune-Yards, Neneh Cherry, FKA Twigs, Sbtrkt, St, Vincent, Sinéad O'Connor, Chic. Tonnes! The line-up is incredible. Hangouts in Body and Soul, dancing at the Salty Dog and catching some readings in Mindfield.
In three words, what can people expect from your set?
Exotic Art Soul !

The Minutes
Any advice for beating festival hangovers?
We're all there for a fun time not a long time. You are you're own boss. It's always gonna hurt but power on and keep her rolling and you'll be better for it.
What are you looking forward to most about Electric Picnic 2014?
Playing three nights in a row. Living the dream. Rock on
What was the best performance you've seen at Picnic over the years and why?
WILCO - Main stage about 7pm maybe 3 or 4 years ago. They absolutely nailed it. Tight as fuck. Guitars solo from impossible Germany was delicious.
In three words, what can fans expect from your set?
ROCK AND ROLL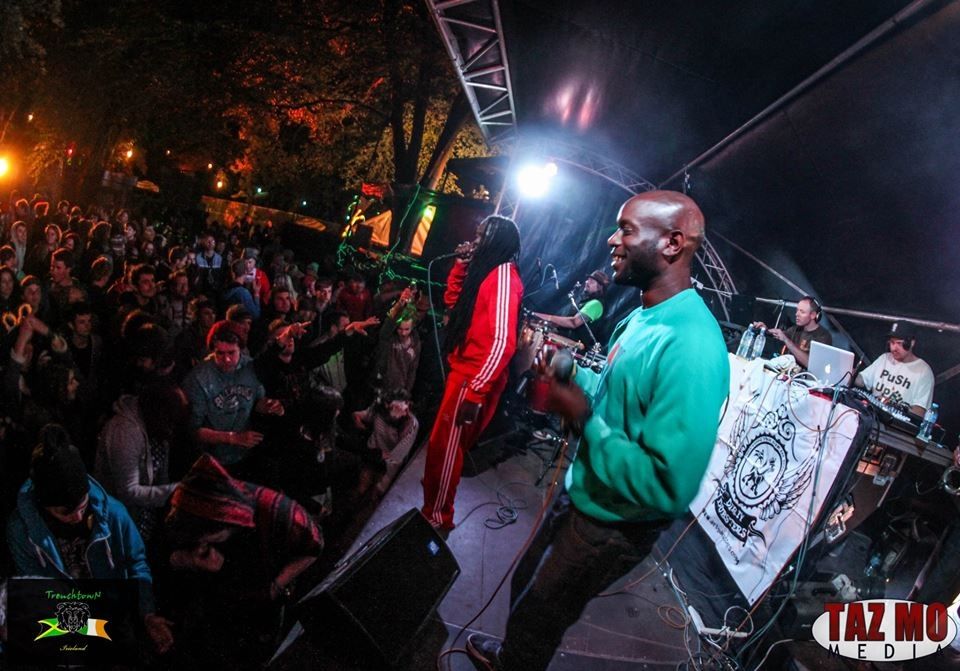 Trenchtown 
What are you looking forward to at EP 2014?
Electric Picnic is my personal favourite on the Irish Festival calender (Totally unbiased I swear!). For the festival goer it's a mini holiday, there is so much to see and do. World's within world's, plenty to feast your creative appetite on. It's far more than just music & on that topic I have to say it is an incredible line up this year, so much choice!
For all the crews involved in the planning, creation, dreaming, building & sleepless nights, work began on #EP2014 many months ago and now the excitement really begins, things are coming together now off plans and into real form and it's an honour to be involved in a project of this scale.
What were your highlights in 2013?
2013 was a very special year for us all, not only were we celebrating 10 years of Electric Picnic but Trenchtown expanded and introduced the 'Roots Inna Da Woods' arena powered by Cork based Revelation Sound System & guests, the arena was heaving with people until the wee hours, the only problem we had was trying to shutdown at curfew, no one wanted to leave! Our main stage was graced with boundless talent Dirty Dubsters ft.Mystro & Blackout JA smashed Saturday night while Sunday's highlights for me have to be Dublin Afrobeat Ensemble and a late set from Soom T.
What can fans of Trenchtown expect this year? 
There's lots of new treats to look forward to in 2014, I don't want to spoil all the surprises but there's more of everything! The crew are busy working behind the scenes in Trenchtown on the all new Treasure Beach Stage, it's really something quite special. This year Festival goers get to chill on our man made beach and grab a bite to eat in our new Restaurant 'The Barefoot Diner'. Along with an even bigger 'Roots Inna Da Woods arena' and the all new 'Irieland Acoustic Stage' celebrating traditional roots music from Ireland & Jamaica, our main stage is filled with both international & home grown favourites. I'm most looking forward to Solo Banton, Mr.Williamz & Capitol 1212 ft. M.A.D. Above all it's the vibe, Electric Picnic really has something special, no matter the weather it's always sunny in Stradbally!