Every year the GoldenPlec community of writers and photographers (50+) come together to vote on their ones to watch for the upcoming year. After pulling the votes together, we selected our 'Plec Picks' for 2019. We have classical artists alongside rap, jazz, pop, electronic, punk and anything in between. Our list strives to encompass a broad spectrum of Irish music in order to highlight the thriving and evolving music scene that exists in Ireland.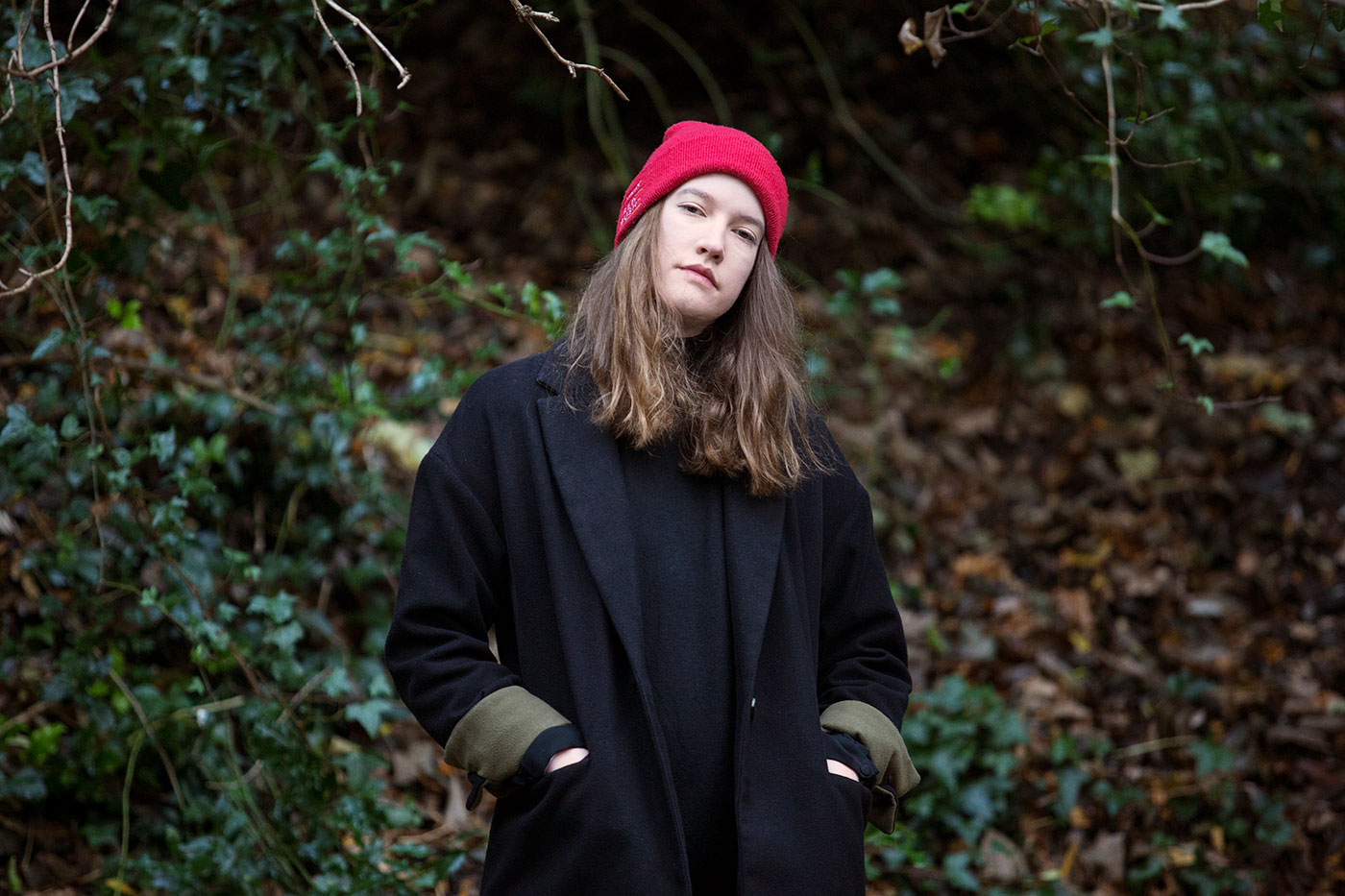 Éna Brennan is a creative powerhouse. Multi-instrumentalist, composer, arranger, songwriter, vocalist, radio presenter, and designer, Éna has established herself as a fixture on the Irish music scene since relocating from Brussels a decade ago.
Over the years she has lent her talents to the likes of Felix Tandem, Bell X1, Lisa Hannigan, Paddy Hanna, Saint Sister, and Spudgun (to name but a few) and 2018 marked her debut solo release under the moniker Dowry.
We catch up with Éna in Dublin's Avenue Road Studios (the logo for whom she coincidentally designed) to talk musical beginnings and the business of going solo.
Music was always fated to be no mere casual interest for Éna. "My grandfather would have taken out the harmonica at any given chance" she smiles. Éna's mother, one of seven born and raised in Sligo, was a musician herself and eager to share her love of music with her daughter. "As soon as I was trusted to hold something and not break it, that's when my mom got me a very, very tiny violin (that she still has!)".
Éna's mother was also a choir director and frequently brought her along to rehearsals, meaning she was exposed to live music from a young age. "It was kind of a no-brainer that I would follow music. Though, I think I went into a CSI phase where I was really into criminology. I was like, 'I want to be Horatio Caine with the sunglasses'" she says with a laugh.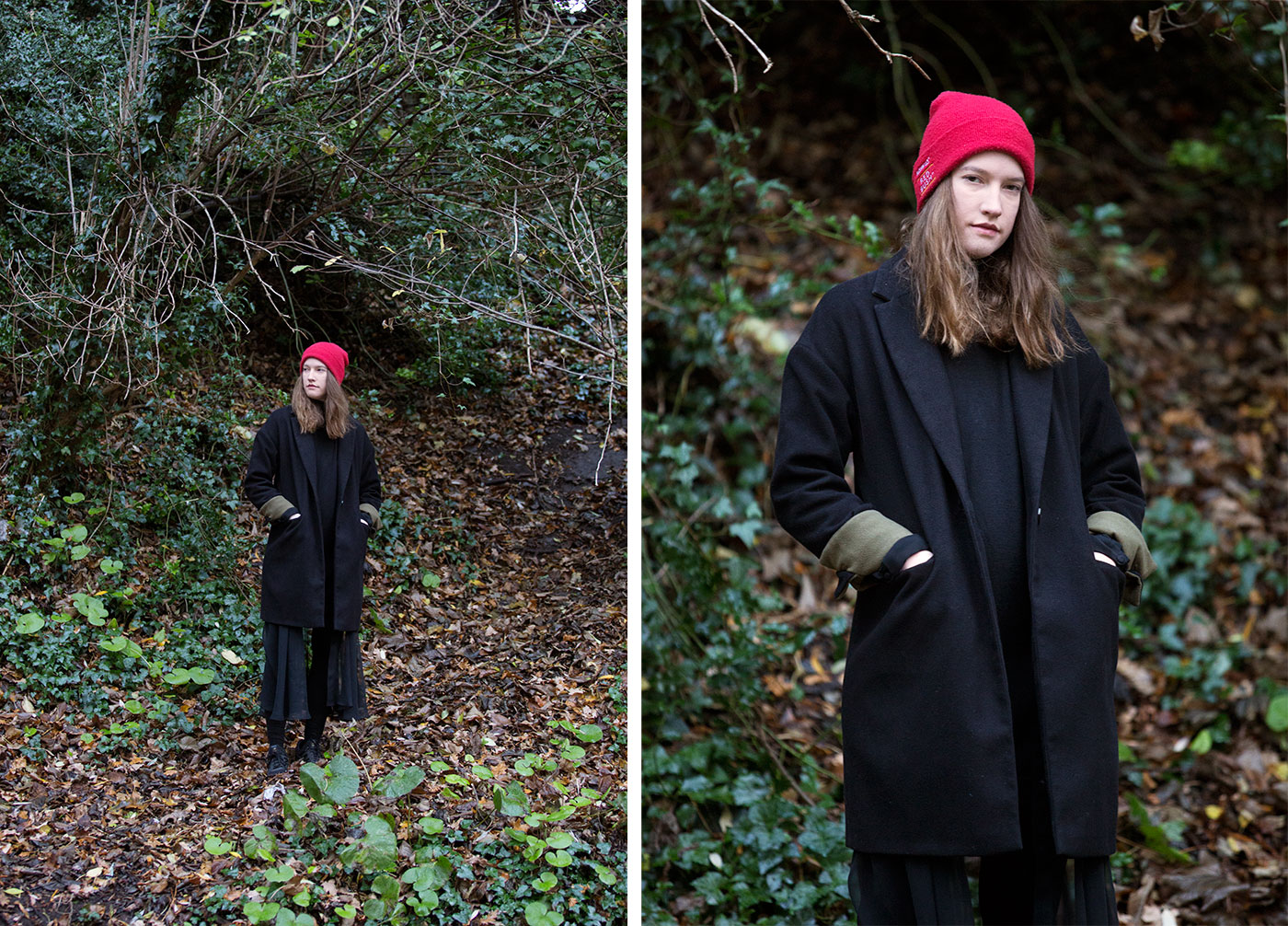 Joking aside, Éna acknowledges that growing up in a classical household didn't guarantee her path to musicianship, something she ultimately had to navigate for herself. "I think you have a very tumultuous relationship with music in your childhood. You're developing as a person and your taste is forming. You're kind of discovering yourself a bit, so, the way music can slot into that can change."
The added pressure to succeed in a genre so heavily focused on technical proficiency can muddy the waters between passion and obligation too. "I definitely went through a phase of really disliking classical music, but specifically just the structure and the intensity of having to do well. Because I think there's a casual aspect to learning a non-classical instrument and being in a band and it's all very social, whereas I think we all know the stereotype of being brought up as a classical musician is that 'oh you gotta get the best grades and you're gonna do recitals and be at the top of your game', and it's all a bit stressful".
Over 900 kilometres away, it was Trinity college and Dublin that offered Éna an opportunity to break away from this rigid framework. "It was a new environment and I was away from all the things I had associated with it being stressful. It was a choice once I was living in Ireland, and that kind of rekindled a love for it".
This love spawned a curiosity that inevitably led to the formation of solo project Dowry. It was originally born as a hobby but soon proved to be so much more, and Éna's intimate understanding of the Irish music scene contextualized the project in useful ways. "I think I was blessed with a bit of observational knowledge. I straight away could foresee how Dowry would work with what else is going on at the moment, and kind of foresee whether I'd have hindrances, or if there were things that could work in my favour".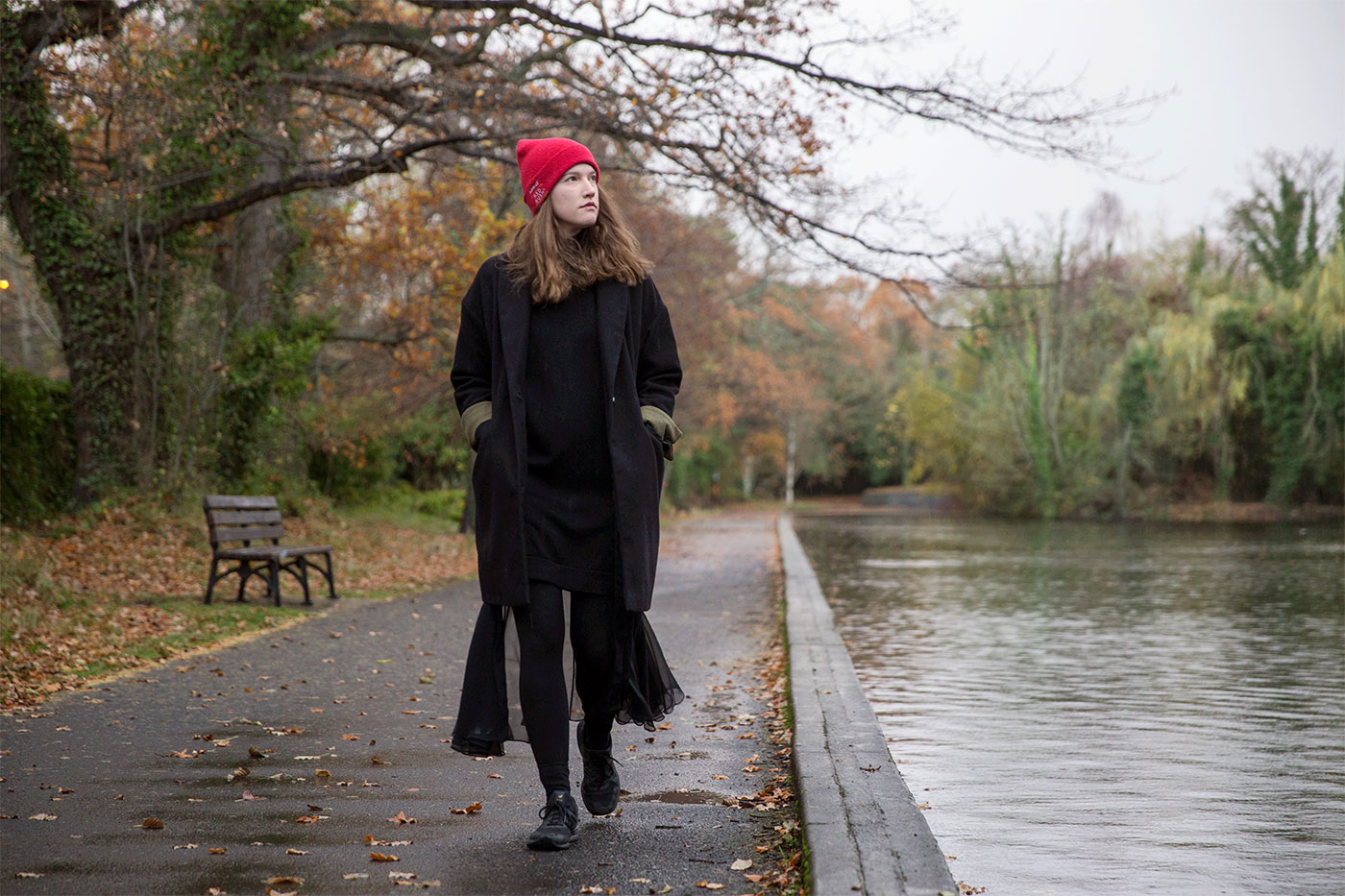 Given Éna's name is already so familiar on the live circuit, I question why she instead choose to debut under the moniker Dowry. It turns out this familiarity was a motivation in itself: "You can't walk away from your own name" she laughs.
It was also a practical choice, one born out of seeing musicians forced to (sometimes awkwardly) re-brand themselves as their projects developed throughout the years. "It allowed room for it to change. At the time I wasn't sure if I wanted Dowry to maybe evolve into a band or something much more collaborative, so it just allows room for that."
While Éna is an accomplished composer and thus comfortable contributing instrumental textures, the prospect of writing and performing her own lyrics introduced a new (and daunting) dimension to the song writing process.
Lyrics are expressly personal and there is an inherent vulnerability to that. "It's funny, I had a song that I don't really perform any more, but I ended up performing it on the radio – so very, very public! – and it was about something quite personal, and personal not just to me but to other people. And I remember having a fear that, who was I to decide to share a story that wasn't just mine? But the people who it involved didn't pick up on that narrative at all, and I think to this day they still don't know. So I think that specific example calmed me a bit, because to you something might seem very obvious, but everyone reads into it differently. And that's the beauty of a really well written song, where somebody can share a story that might be very specific to them, but someone is able to find something in there to relate to, and that's what makes it shareable".
Dowry performed at a number of festivals this year including Electric Picnic, Castlepalooza, and Sofar Sounds London. Musicians often cite festival audiences as more intimidating than headline gigs, where people are generally already familiar with and enjoy their work, but for Éna it was the judgement from friends and musical peers in particular that proved most intimidating.  "When you know people in the crowd … you really care what they think" she laughs, "especially if they're musicians, or people you revere the opinion of", likening it to a musical fourth wall. It makes expressions of appreciation from strangers outside that fourth wall all the more rewarding.
Dowry's live performances are atmospheric and emotional, even at times an introverted experience whereby people close their eyes and get lost in the music. Éna doesn't wish to impose anything on her audience, but hopes to engage them, allowing them to experience the music on their own terms. "I think what I want people to take away is … living in the moment during the music, letting it in and being the catalyst for any kind of thoughts they might have. Because I'm all about performance, that's my passion, to really make something in a moment – whatever that might be – and I guess for the listener I really want them to be in that moment with me"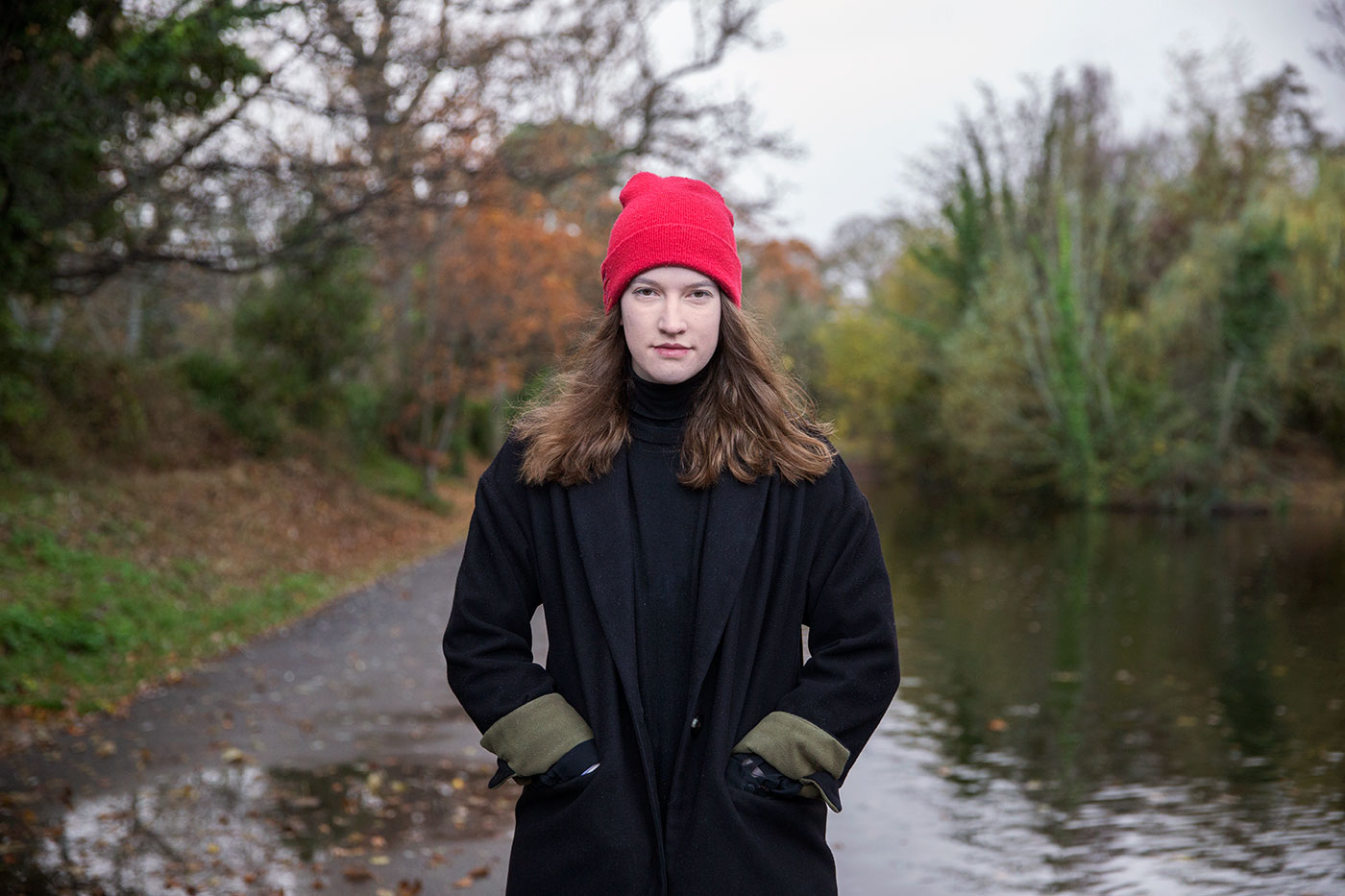 Improvisation is a key component of Dowry's live performances, and even with the accompaniment of a full band Éna has maintained this exciting spontaneity.
A good example of this is In É, Dowry's only official release to date. "I perform that with other people, but I haven't ever written a score for it and I change the way I play it every time. But the song has such a simple structure that as long as the musician is quite intuitive – and I guess that means that to some extent I have to know the musician and how they play beforehand, just to know in what way they might go – I can say 'once we get halfway through and I start playing this note, that's your cue to start climbing'. And to them that means start on this note and gradually build to something bigger, and then we cut the song. And that's literally all the instruction I give". It means that no two performances are ever the same, and showcases the skill behind Dowry in ways a rigid, standardized setlist could not.
Despite music permeating Éna's life in so many ways, a little motivation to seek out new music still goes a long way. A previously shelved passion project has come to fruition this year in the form of 'All Things Strings', a monthly digital radio show whereby Éna explores – as the name suggests – all things strings. "I love string instruments, always have done, and they're a basis for a lot of what I do. So I just wanted a reason to have to find more music, and what better one than to share my love with other people?".
The show has a unique concept in that it isn't genre or demographic specific, but rather instrument specific. It has featured everything from Sufjan Stevens and Radiohead to Kronos Quartet and Bernard Herrmann, with strings being the common denominator. It takes sounds we are familiar with and invites us to listen to them in a more focused and inquisitive way, thus challenging the passivity with which we now so often consume our music media.
Dowry has essentially morphed into a brand, under which Éna – having the foresight to be enterprising about the musical projects she puts her time into - can pursue a number of personal interests while still marketing herself in the public domain. On top of the solo project and radio show, Éna now also leads and arranges for a string ensemble of her own creation, 'Dowry Strings'. They have a tour coming up with Bell X1 in early 2019, and Éna is looking forward to seeing what other opportunities might arise throughout the rest of the year.
We can expect some more solo material for Dowry in 2019 too."Recording is going to be important for me, and I think it'll set a precedent for the music I might even be looking to make from now on. Once you decide to offer a body of work all the songs need to represent you and what you do, and so that's going to be important in 2019".
2018 drew to a close an eventful year for Dowry, but Éna concludes that it was also a formative one. "A lot of my highlights of the year were just important reassurances that what I'm doing is okay and there's promise there, that there's a future in Dowry for me. Because the whole point at the start was that it wasn't Éna Brennan because if it doesn't work out; it's fine! I can just go back to Éna Brennan. But now I think Dowry will be here for a little while"
It looks like Dowry is certainly a name worth remembering.