Canadian three-piece  Courage My Love have been steadily growing their profile with their innovative take on alternative synth pop, which brings influences from pop-punk. Sisters, Mercedes Arn-Horn and Phoenix Arn-Horn - lead vocals, lead guitar and drummer respectively - and bassist Brandon Lockwood spoke to us about learning on the job, the new way of releasing music and juggling tour with their home lives.
The band are currently supporting As It Is. Having already toured with them once before, they felt right at home this time on the road, "We broke the ice last time, they're really good headliners, they make every band feel welcome, they're really down to earth guys," Mercedes says. However, looking back at the tour they talk about how much they enjoyed seeing some new cities, "We'd never played Amsterdam before," Phoenix notes. "We definitely lived it up there, we did some fun stuff."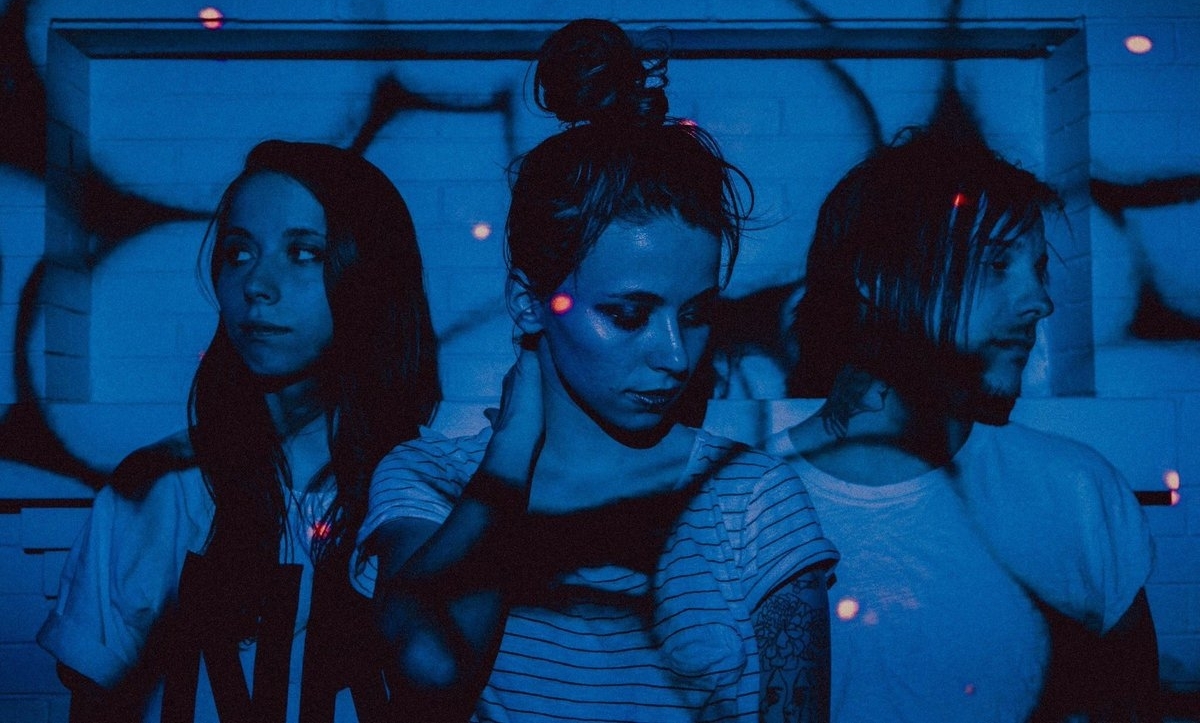 The band were originally classically trained, something which Mercedes believes still comes in handy in their career, "When we were little we learned theory and the proper techniques. Even though we're not doing that style now there's a lot that you can still learn from it and take it through whatever style you might do. It's helped me taking my voice, I can sing even if I'm sick and do it properly."
The group are continuing to learn new techniques and their foundation of music understanding certainly helps, Lockwood explains, "we knew how to play piano but on the last album I did some production on it which I had never done before. It was really cool learning how to programme synths and beats."
Initially, the group were not aiming to do production on their music, "In the studio it was a bit daunting because everyone else was so much more experienced than me, it pushed me to learn how to do it and be more proficient." The control that producing their own music gave them is something they enjoyed and something they hope to do for new music to come.
Courage My Love released their fourth album "Synesthesia" in 2017, and have since  released one stand alone single Remission (2018) with plans to release more new music in 2019. "We just want to get music out there," Mercedes explains, "we find that any time we release a record we end up sitting on new music for a year or two. And in this day and age it's not practical for a young band to disappear for two years between album cycles. We're just trying to record and release music as we go and work towards an album or EP. But right now we're just really impatient and just didn't want to wait!"
"It comes down to how people listen to music now." says Brandon. "People want new stuff all the time, their playlists aren't just one band any more."
"I think it's an advantage for young bands just starting because that's how we made it to other parts of the world, through our online presence -there were fans waiting for us for 4 years us in the UK before we made it (for shows)." adds Mercedes. "But then there is something to be said about making a concept album and people listening to it front to back. It just doesn't happen as much any more. At the same time, it's really rewarding being able to just put music out there and not have to worry."
The way music is consumed is working to their advantage right now, Phoenix explains, "We're doing it song by song at this point. Rather than booking a chunk of time in a studio we just record in different studios, with different people, that way if we want to go back to certain people, there's the freedom to do that, but we're not committed. I feel like you'll hopefully be able to hear that in the songs, that there will be an eclectic mix."
One of the reasons Courage My Love do not have that much time to record at the moment is because they are on the road consistently. Mercedes talks about how they are actually sad to be taking some time off to record as touring is what they love doing most. With Phoenix adding that they find different challenges in the two scenarios, "the touring challenge is more of a physical one and the recording challenge is more of a mental one, so it guess it depends which one is harder. For me, I find the mental challenges and being creative harder than going out and playing shows. I can kind of turn my mind off."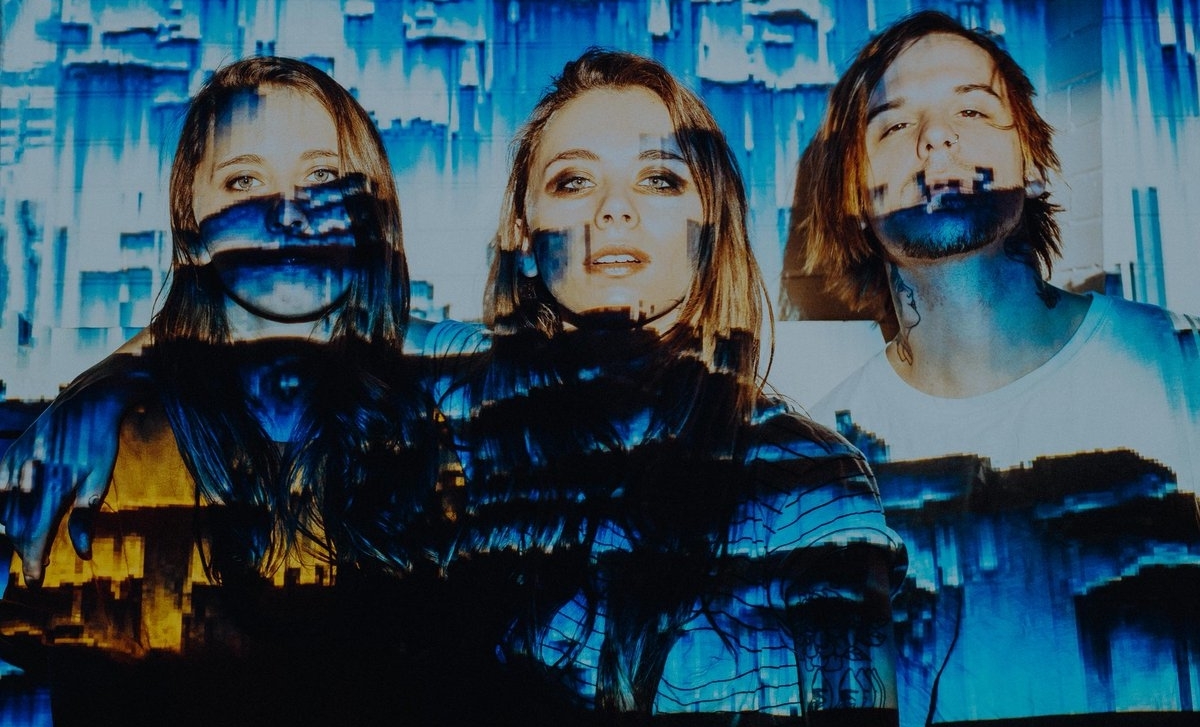 The group have fond memories of starting out in Toronto, speaking of the scene back home Mercedes says, "it's interesting, because when we were starting out in bands when we were teenagers it was very much a punk scene, a pop-punk scene and a hardcore scene, and now the scene has evolved - I feel like the pop scene is really big in Toronto right now. A lot of the venues that still exist are pop venues that are formatted for that. But the house-show scene is starting to come back. So it's been cool watching it, it's all cyclical so I'm sure the punk scene will come back."
Having been in bands for years and from quite young ages, the three of them all agree that they tend to stay away from reading what people have to say about them online. "I define myself by our music and our band," Mercedes says, "I know that might not be the most healthy thing to do it's just what ends up happening."
She explains why she can take negative comments so personally, "I think people forget that we all spend months or years on a song or an album so for someone to just dismiss it after half a listen... The three of us are the same in that we put a lot of ourselves into what we do and so for us to not take it personally [is impossible]." That being said, there are obviously positives to reading what people have to say about their music too, "it's just as rewarding as when you get someone who really relates to a song and connects with it. It's not just a song that they're connecting to, it's us as well."
Courage My Love's new single with JNTHN STEIN 'All Night' will be out April 12th! Considering the excitement of the London crowd greeting them, it's only a matter of time before they're back on this side of the Atlantic.