"It's been mad" Irish songwriter, artist and Producer Cian Ducrot recalls of the past 18-months which have seen him rise from relative obscurity to a position at the top of Ireland's new-pop pyramid. Ducrot and his music's success on Tik-Tok have catapulted him from couch-surfing across L.A. with only two jeans and a t-shirt to his name to stages across Europe, including his recent performance in Dublin's Academy. 
"It's been crazy to have my life change so much and to be achieving so many dreams and goals already," Cian admits of his rapid rise. "and with lockdown lifting and I'm finally able to play shows people are coming out and singing my songs back to me that they've been listening to through quality, it's amazing".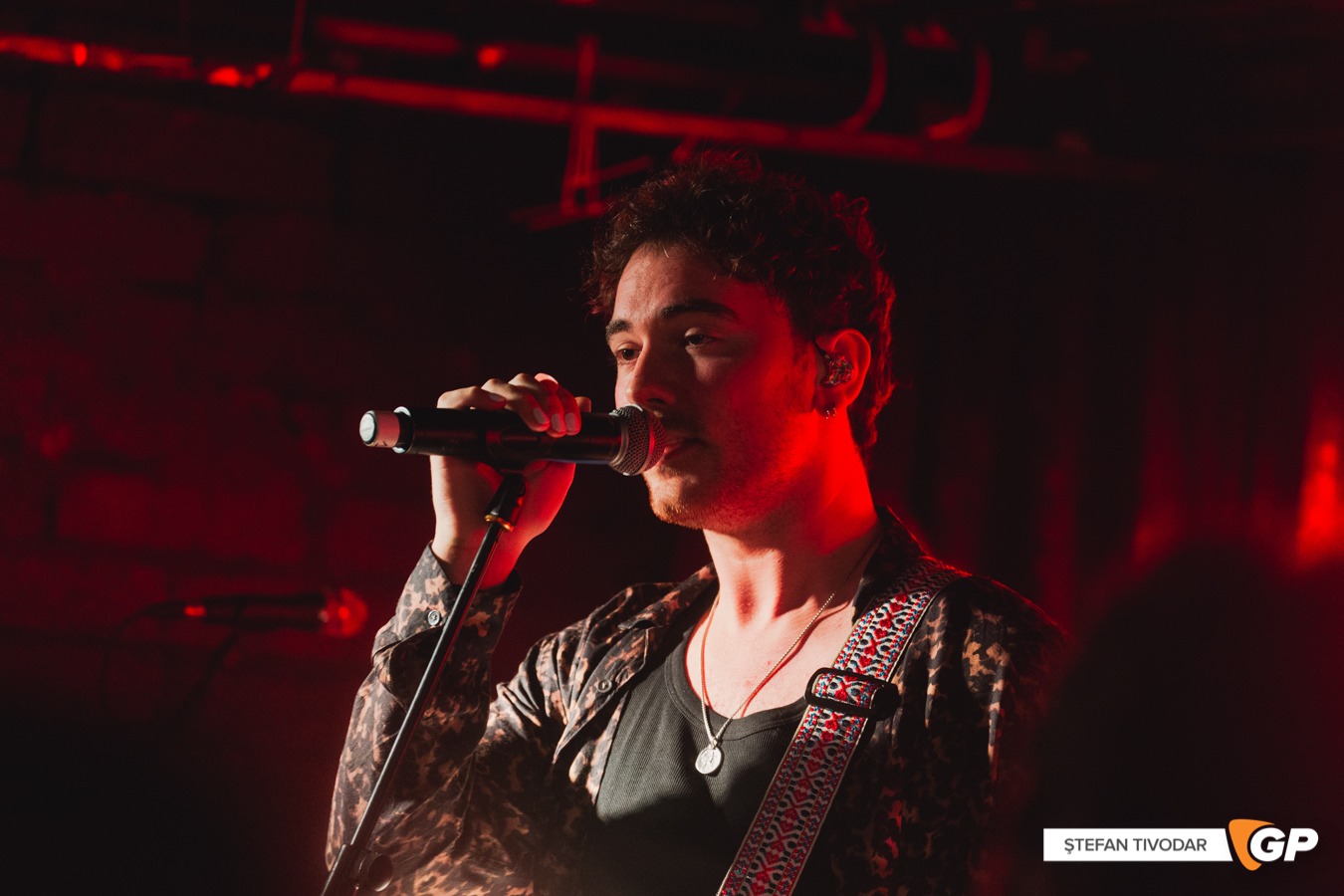 For Ducrot, the experience of connecting to an audience is something he is still getting used to, having never before achieved the status of touring artist. "It was always just putting music out and not seeing people at shows", he adds. "I only did my first headline show last week, and everyone was singing the song back to me, even the ones that weren't released yet. That's when I knew that this was the greatest job in the world".
Raised by his professional flautist mother and his professional musician brother, music has always played a key role in Ducrot's life. As a child, he would spend his afternoons after school being scurried from music lesson to music lesson, learning everything from piano to guitar. It was, Ducrot admits, the way his family bonded together, even during the most difficult of times. "It's just who I was and who we were, music was our safe haven" he recalls, "it's the thing we loved the most and what connected us together".
Coming out of school, Ducrot earned a scholarship to study classical flute in the Royal Academy of Music. Three-quarters of the way through his degree, however, he took a short trip to L.A. which inspired him to drop out and pursue his passion for pop songwriting and set out as an artist in his own right.
"It was the encouragement I received from the people there and the energy I got there," Ducrot replies when asked what about his visit inspired him to alter his life's trajectory. "I spent a lot of time with people in London who weren't treating me well or believing in me". 
"When you're at a music event and people pull you aside to tell you that you have what it takes and that I should pursue music full time, I was so moved because it was real encouragement," adding "It wasn't a vain thing and it was exactly the kind of boost I needed to truly believe in myself and go for it".
Within days of his visit, he had dropped out of college and was in the final stages of releasing his debut mixtape, 'started in college'. A year later, he's on the verge of releasing his debut EP 'Make Believe'. Ducrot has just released the latest single from the project, and his most personal song to date, Hello Gorgeous.
The track is inspired by Ducrot's own memories and experiences but is written in a way that allows listeners to transcribe their own feelings and trauma on the track.
"'Hello Gorgeous' is a song I wrote for all the amazing women in my life who have sadly suffered at the hands of shitty men," Ducrot explains of the track. "It's a song I wrote about observations I saw with really important people in my life; but I also wrote the song to help other people and write in a way to help other people connect to it". 
"What I can tell you is that the lyrics to 'Hello Gorgeous' are literal, not as a metaphor," Ducrot admits, "but many people hear it as a metaphor because taking it literally would be too hard to comprehend but it's actually quite on the nose without seeming too on the nose".
With a brand new EP and more show dates on the horizon, Ducrot is not going anywhere. The question is no longer can he make the jump into pop, but rather how far will he go. Who knows, but with Hello Gorgeous he's added another string to his bow.