There was a nervous energy in the air as we met Ed Nash (bassist) and Jamie MacColl (guitarist) of Bombay Bicycle Club, seeing as it was the day of the UK general election. While they've never been an overtly political band, their fifth album is in some sense influenced by the current political climate.
"You know singing about the 2019 general election or Brexit may have very little resonance in 20 years time. Whereas I think something more vague about being optimistic in the face of those problems, it might stand the test of time better," explains Jamie.

While they had flown over to Dublin for the day to promote their new album 'Everything Else Has Gone Wrong', the plan was to follow the general election when they got back to England. It was clear though from how they spoke that they weren't expecting the outcome that happened.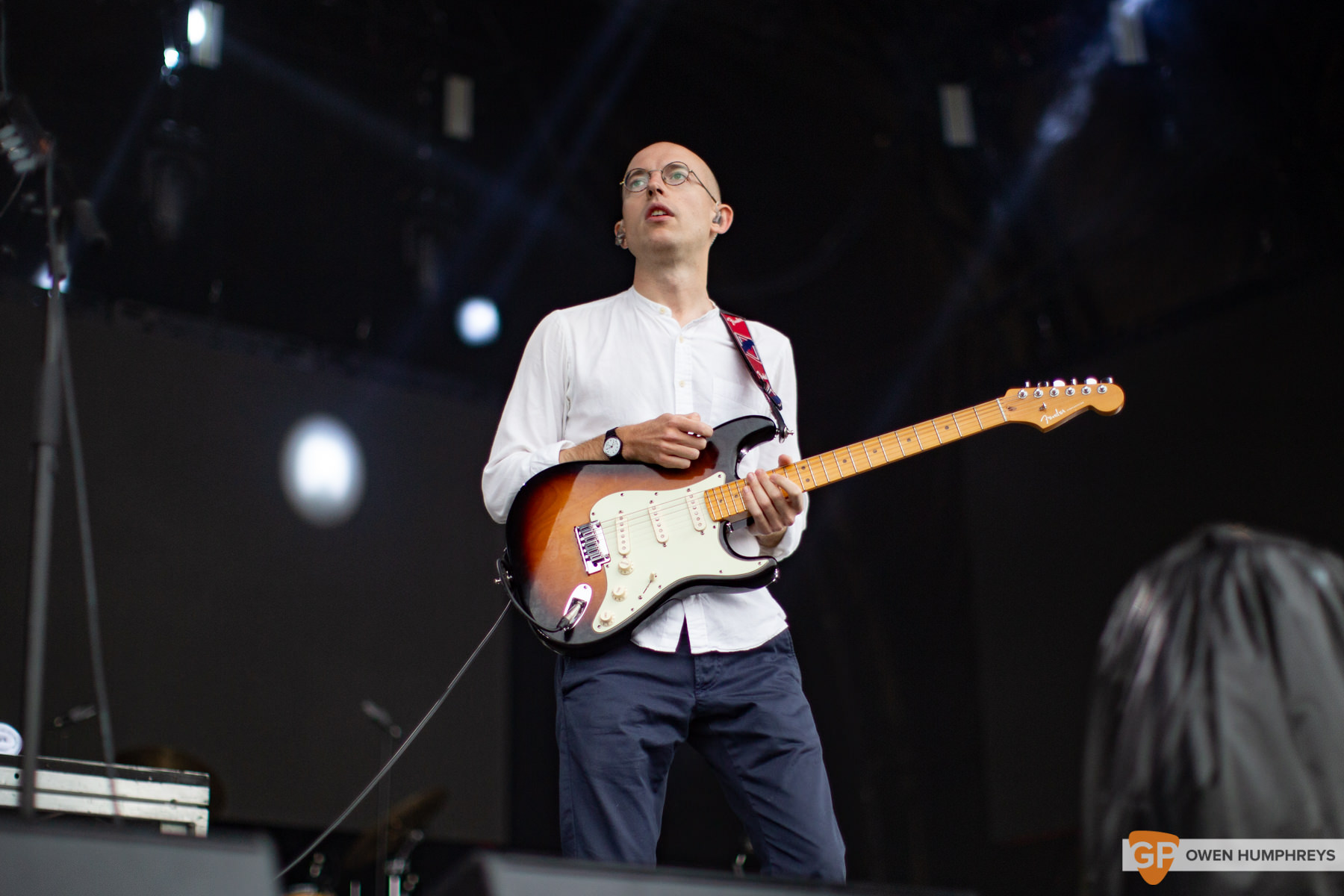 "People should be able to interpret the songs how they want and which they invariably do regardless. They will probably think we're voting Tory if you play the songs backwards or something."
The title of their fifth album isn't so much a reflection of the current environment, but more a reaction to it. In the face of all this uncertainty and anxiety, it is a rebuttal for a precarious future.
"Some of the songs do speak to the sort of millennial angst about our place in the world and how to navigate the future. It is kind of of the moment in that sense, but it's not a protest album saying like 'Fuck the Tories and Vote Labour or whatever'."
A lot has happened since they went on hiatus back in 2016, they even made light of the situation in the video for Eat,Sleep,Wake (Nothing But You). The video opens with text saying 'In 2016, the UK was rocked by a seismic event....Bombay Bicycle Club went on indefinite hiatus. Without their music, British society crumbled.'
Four years is a long time though and during their break the band members explored various musical avenues. Frontman Jack Steadman formed an ensemble of sorts with Mr Jukes, while bassist Ed Nash pursued his own solo project under the moniker Toothless.
Back together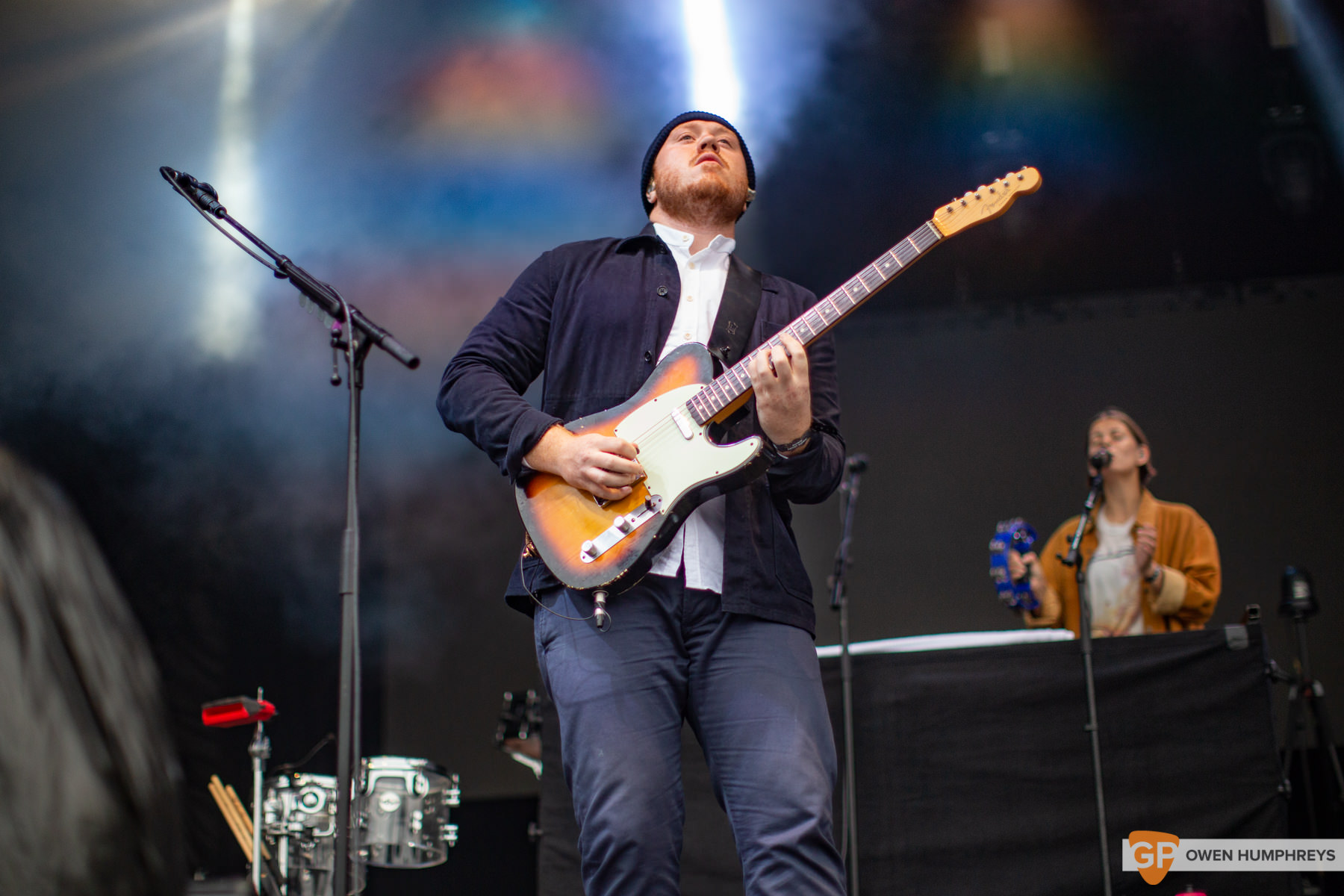 When it came to coming back together (which wasn't always a certainty) it wasn't that big of an adjustment."The first time we played together was in this studio in the back of mine and Jamie's garden in a small home setup. We got back together and played with these little amps and a drum kit. To be honest, I found it bizarrely normal," explains Ed.
When you have spent as much of your adult life together as Bombay Bicycle Club have, maybe it isn't too surprising that things clicked back in place fairly quickly "You kind of stay in sync for all those years and the muscle memory is there. I hadn't thought about our songs for years and years but they came back immediately," 
In terms of the songs on their new album, they actually came together gradually over the course of a year. As Jamie explains "It was a relatively slow process. There were some old demos that we started working on and then Jack (Steadman) and I started doing trips to Cornwall in the Southwest of the UK for one week, every month, over the course of a year."

For a while they said they were just experimenting and it didn't feel like they had anything concrete. That was until one song sparked things off. "I think when Jack wrote Eat,Sleep,Wake which is the first single which was maybe a year ago. We didn't really have much up to that point so that was quite an important moment."
While the song set them going in the right direction, they still weren't sure whether they would wind up with an album or an EP's worth of material. Eventually when they felt that they had written a strong collection of songs they enrolled the help of Grammy Award-winning producer John Congleton (St. Vincent) for a three-week period in London and L.A.
One of the first things you pick up listening to the album is how the songs stray away from using samples, unlike their previous releases. As Ed explained it was something that just naturally happened when they were writing the record. "I think a lot of that we did with the previous album 'So Long, See You Tomorrow' was Jack heading towards what was going to happen with Mr. Jukes.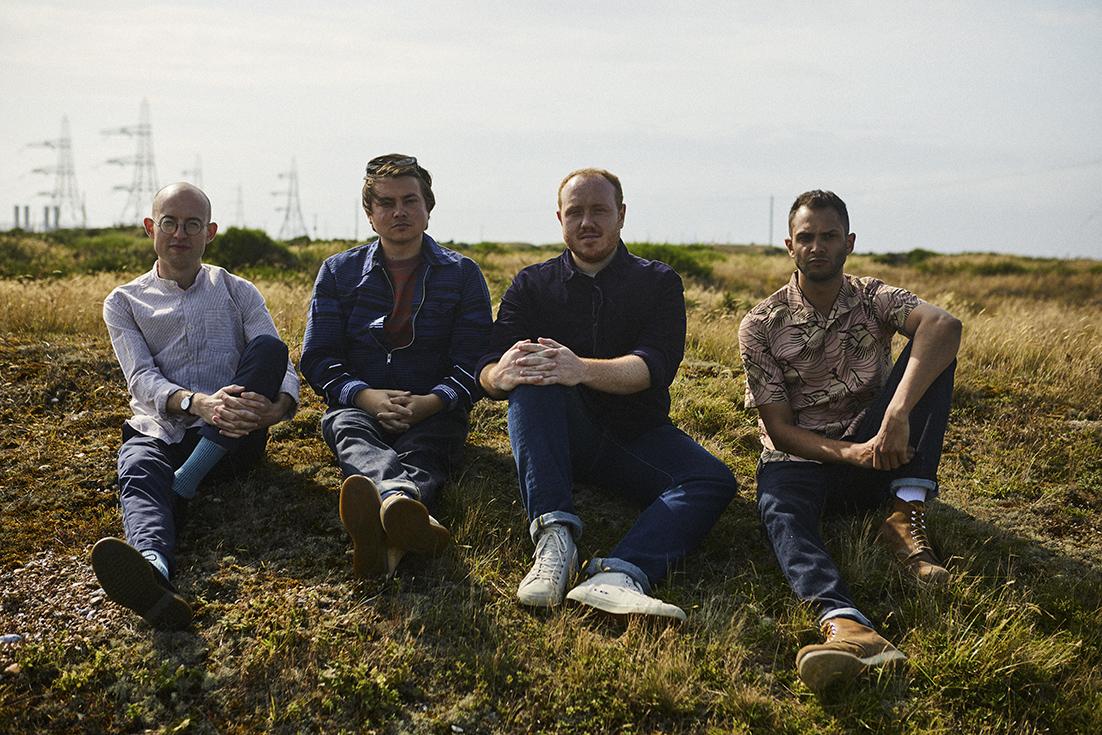 I think with Mr. Jukes he very much scratched that itch and it was very heavily sampled and beats based. There are still elements of that on this record but they're more few and far between."
This time around Jack isn't the only songwriter as some of the other band members got in on the act. It's something that Jamie was quick to make fun of, "It's the first album we have that someone other than Jack has written songs, so it's a very positive thing. I actually had to fight to get him to want to put the songs on the album (Laughs), as if his ego wasn't big enough already!" Overall, the hiatus invigorated the band and as Ed said everyone feels more comfortable contributing ideas.
Future collaborations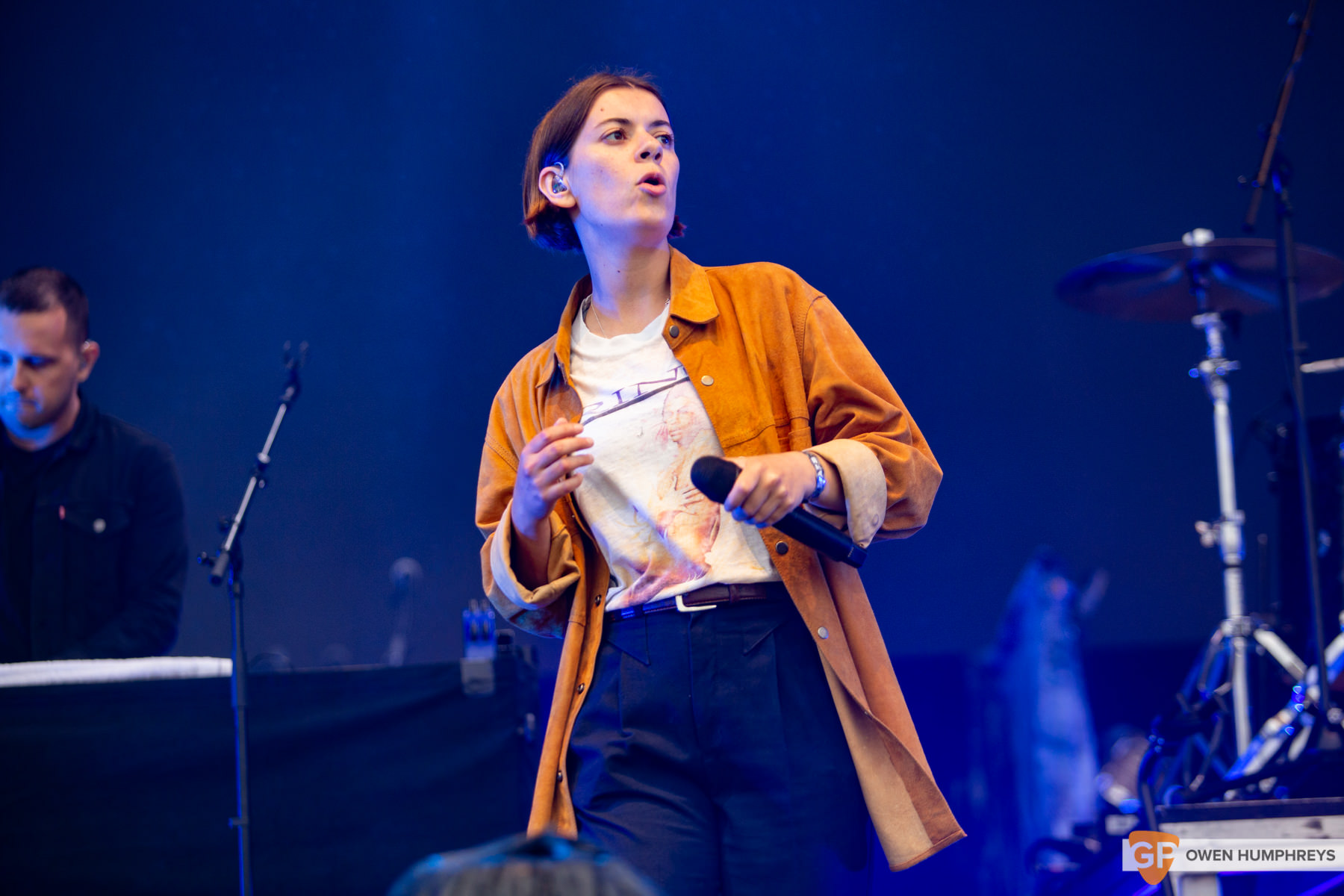 Speaking of contributions, Bombay Bicycle Club are known for incorporating different collaborators into their music. The likes of Lucy Rose and Rae Morris have lent their voices to songs in the past, this time around their good friend and touring partner Liz Lawrence (pictured above) features on the album.
There are other artists and producers that they would like to work with in the future. There was one in particular that stood out for them. As Jamie explains: "I'd like to do something with someone more in the pop world like Danger Mouse, I still think that would be cool. Yeah, if he reads GoldenPlec then he will know that we would love to work with him."
You heard it here first, a Bombay Bicycle Club and Danger Mouse collaboration confirmed. As for 2020, they have European and US tours to look forward to, including two dates in Dublin and a date in Belfast this February.
It was clear that they both enjoy playing in Ireland and one of their favourite gigs of the year was when they played All Together Now in Waterford. Jamie recalled what happened on that rainy day: "Our tour manager came into our dressing room and said 'Just to let you know there's no one out there'.
But when we walked out loads of people were streaming out of the various places that they were hiding from the rain and that was actually my favorite gig of the summer. It just had a really good vibe."
Bombay Bicycle Club play Vicar Street, Feb 10 & 11 and Ulster Hall, Feb 12. Tickets available here.