We spoke to Bombay Bicycle Club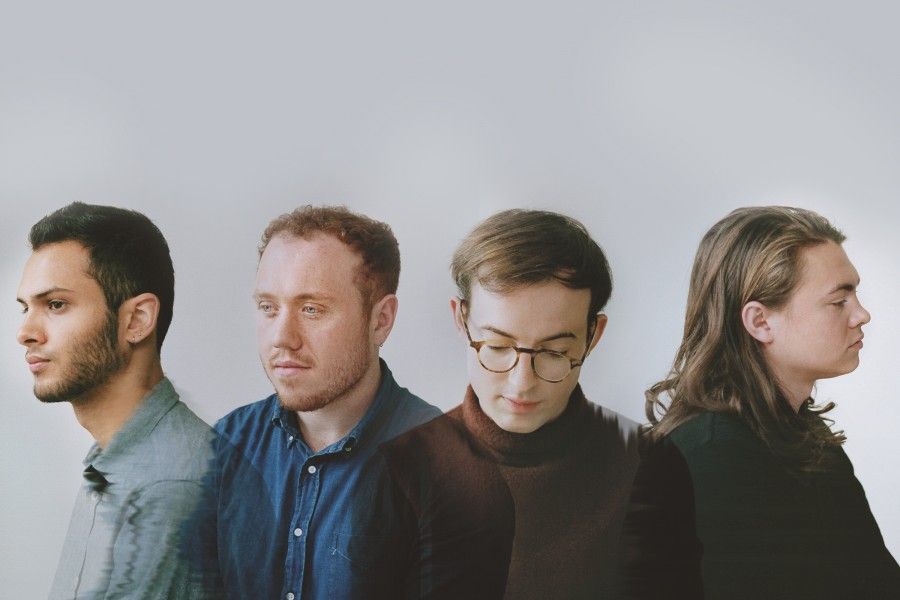 Bombay Bicycle Club made a triumphant return in early 2014 with their fourth studio album 'So Long, See You Tomorrow'. Following the release of tracks Carry Me and Feel, the third single Luna assumed the role of lead single. It was released in the bitter cold month of January and is an enchanting tune led by percussion, a prominent bass line and vocals by both Jack and Rae Morris. The song was championed by the likes of Zane Lowe and evokes glimmering images of moonlight by the waterside. Luna paved the way for an album full of equally captivating and cinematic tunes.
After two albums that didn't quite hit the intended mark, it seems that all the right ingredients came together to produce 'So Long, See You Tomorrow' and the result is the best offering from the band in years. The album charted at number one in the UK and made it's way into the several Top 20 Billboard charts in the US.
We spoke to Ed Nash ahead of their Longitude show this weekend and learned a little bit more about the making of the new album, playing Glastonbury and what they look forward to when they play in Dublin.
The day before Bombay Bicycle Club's first gig in Glastonbury, the band's transport broke down in the middle of the French countryside. They found themselves stranded about an hour outside Lille, at three in the morning. Certainly not an ideal situation when you are due to play the biggest music festival in the world.
"We woke up our keyboard player who is part French," Nash told GoldenPlec, "and spent most of the night calling mechanics but they couldn't do anything so we had to book all these taxis to drive to Lille and get the Eurostar and then get taxis to Glastonbury. I had my bass on me without a case so I had to wear the bass the all the way to Glastonbury."
Despite the turbulent journey, the band finally made it in time to play their first gig with BBC's Huw Stephens, luckily, all instruments were intact. "The bass was fine. It's my most prized possession. I was clutching it for dear life."
Following a well needed sleep, the band played their main performance at the festival the next day. Ed says the festival was "one of the strangest and one of the best weekends" of his life and happily states that the second gig was one of the best they have ever done.
The band were delighted with the response to the new album at Glastonbury but they have noticed a positive change generally in the way people have been reacting to their new music.
"To be honest it has been overwhelming everywhere," he confirms. "I remember playing songs from our previous albums and they didn't get such a good reception until the album had been out for a little while. Some of the others took a while to get a reaction but the response to these songs has been pretty instant."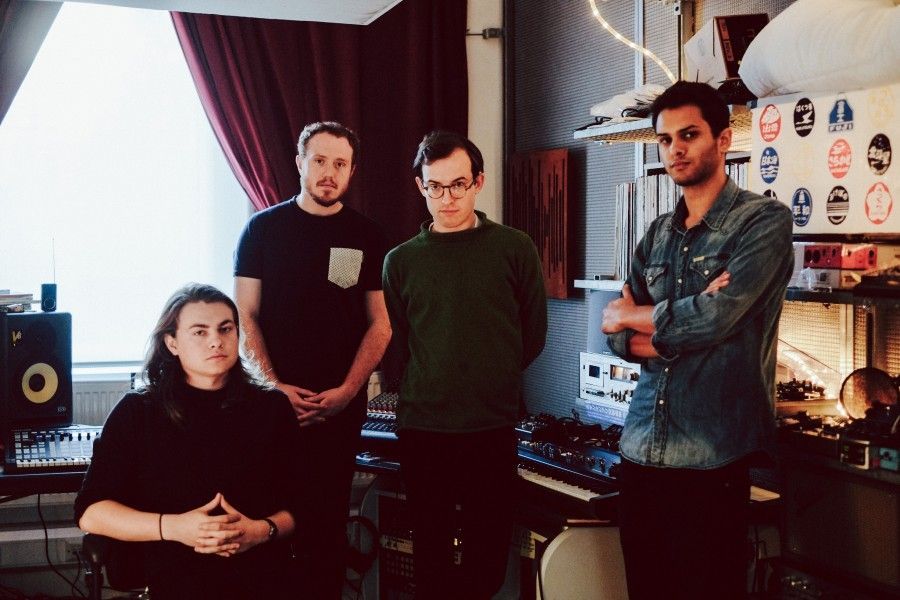 Luna is symbolic of the instant connection Ed speaks of. The song has already reached over six million plays on Spotify and has quickly become one of the most popular numbers in their catalogue.
Luna took a strange path to life for a Bombay Bicycle Club song. Lead vocalist Jack conceived a song that was an entirely electronic dance song, influenced by Bollywood and Indian films. That eventually became Luna.
"It's a very strange process that sums up how we made almost every song on the album.... It was really, really weird and we were like 'Yeah, there is definitely something good here but it's not a Bombay song' so we changed it a bit. Jack went off to Atlanta and when he was there they added acoustic instruments that turned it into a weird electronic dance song with guitars. We stripped away a lot of the Bollywood sounds. There was a huge transformation for it being something very weird to what it is now."
The time Ed and Jack spent in India proved to be particularly important to the sound of the new album, according to Nash.
"Jack and I went there. We played a show for a festival that had a lot of western music at the end of 2012 and we both stayed on. We met up in Bombay, where we had a studio. I went home after a month and he stayed on and did some more work. We got a lot done in that month."

With the new album, came new artwork.  Ed searched for artists that would be able to produce something special to complement the sound of the new record and discovered the collective called Le Boca.
"I had a clear idea of what I wanted the artwork to look like. I thought it should be block colours and incredibly bold and I thought that would really reflect the music. It's very upbeat, colourful and like old guys clubs. Le Boca came up with some ideas and we just went back and forth until we figured it out."
Bombay Bicycle Club's prominent placing on the Longitude line up is testament to their large irish fanbase and reflects the time they have spent in Dublin over the years. What do the band look forward to when they visit the capital?
"There's a Japanese restaurant, it's on the side of the river that we always go to and it does some of the best sushi I've had in the world...I can't remember the name right now.."

Yamamori?
"Yes!"
Aside from one of the city's best restaurants, the band also experienced a little bit of Dublin nightlife with a trip to Copper's a few years ago. What did they think of the infamous nightclub?
"It was an experience. It wasn't the best place I've been to but it also wasn't the worst. I remember there was a very very slippy floor and sawdust to mop up liquid."
Ed also singles out Electric Picnic as one of his favourite slots on the festival circuit and says Glastonbury and Latitude are two he also enjoys and looks forward to.
Bombay Bicycle Club will return to Dublin to play Longitude in Marlay Park on Friday 18th of July.