"I've always been obsessed with the physical form - and I don't just mean sexually," says BODIES founder and frontman David Anthony McGeown with a wry smile peaking through the mass of curls piled on top of his head.
"I've had a few recurring illnesses for as long as I can remember, so I've always read up about how my body works and what's good for it. Having a human body is fascinating - you can read about it all day and still only scratch a fraction of the surface. That's where the name for the band came from."
In fact, these frequent illness of David's have both informed BODIES' debut album, 'Drench', and hindered it's release. Written and recorded a number of years ago at Kodaline bassist Jay Boland's studio, 'Drench' was "about 90% complete" when David was struck by illness; first by ulcers in his intestines, forcing him into a liquid diet and not being able to eat regular food for about a year. Then he got a bout of chronic bronchitis that stayed with him for five months. As if that wasn't enough, he was also continuing to recover from an old injury in which he tore ligaments in his foot. He laughs it off now, though, and in an easy, laid back style that juxtaposes his angst-ridden lyrics, he tells GoldenPlec, "There was no point in putting out a record if I couldn't promote it, so it would have fallen on deaf ears. But I was in no rush to get it out until I knew I was well enough to play live."
On a Saturday night in July, David Anthony McGeown played his soon-to-be-released single Limbs for the first time, testing it out on the ample crowd gathered in the Main Room at Whelan's to watch his band BODIES perform as part of the venue's Summer Watch 2018 showcase festival.
Following a series of unfortunate events, having finally regained full health, disaster struck once more when David broke his wrist two days before the gig in a road traffic collision between his bike and a car. At the gig, David managed the first two songs, but was feeling restricted. Not being one to compromise, he ripped off his wrist brace halfway through the gig so that he could play the song he was releasing a few weeks later unrestrained - albeit with a broken wrist. The irony of that song being called Limbs, is not lost on him perhaps it's fitting though as Limbs is  a great signifier of what's to come from an album that's finally ready to come-of-age.
We caught up with David Anthony McGeown to find out more about BODIES and the upcoming album, 'Drench' (due for release November 2nd), that features contributions from some of Ireland's best-known musicians such as David Prendergast (Overhead, the Albatross), Ian McFarlane (Squarehead, Kid Karate) and Louise Cunnane (Blooms).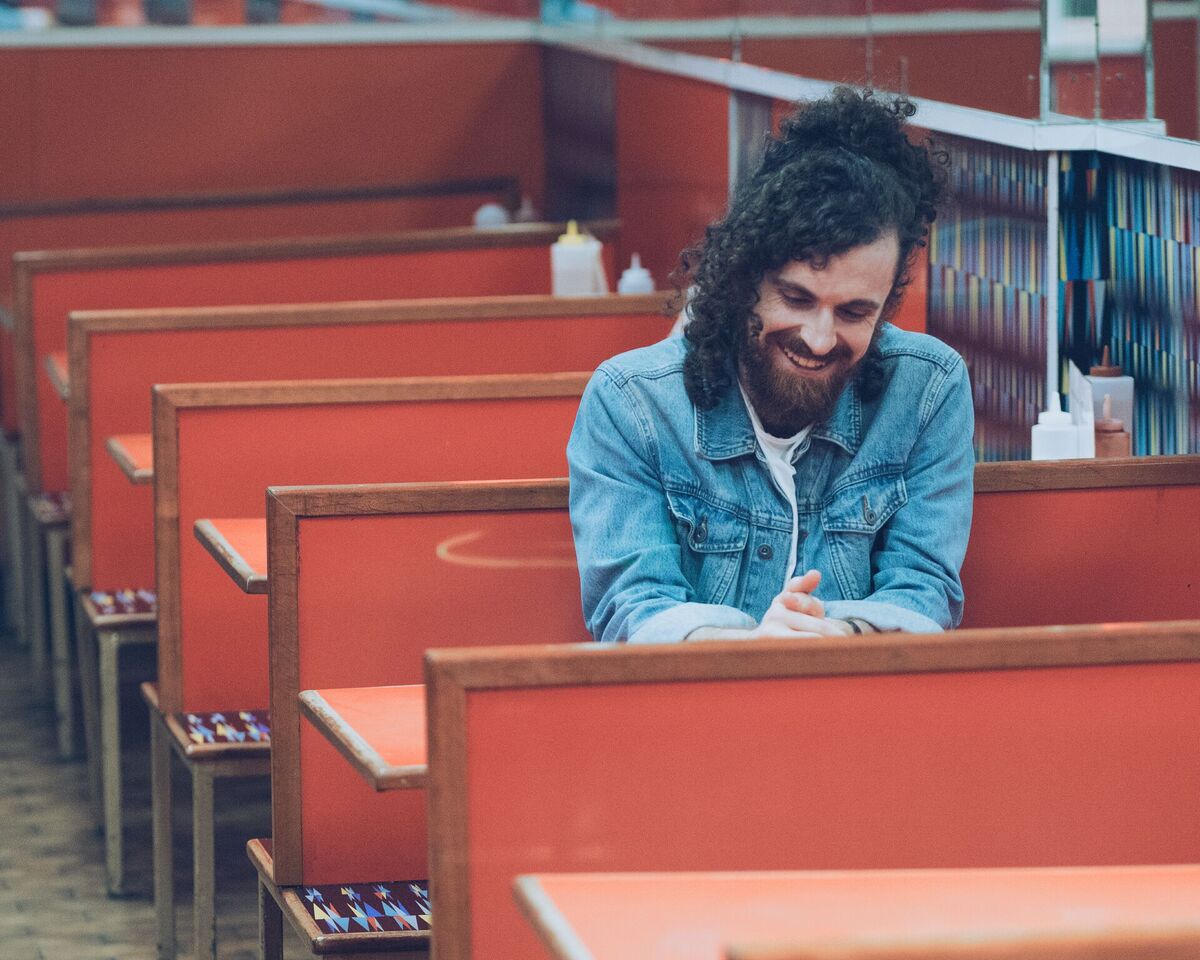 David, it must have been tough for you to have the album almost complete, then watch your contemporaries releasing music and gaining public attention while you fell ill?
It was a bit difficult alright, but if you look at the people I chose to record with, they're all brilliant musicians, so it just made sense that they were doing well. I mean, Louise Cunnane (Blooms), I love her music. I was a fan of her's when she had one-minute demos of just her and an acoustic guitar up on Soundcloud. Squarehead's second album is one of the best Irish releases of the past 15 years or so, in my opinion, and they're great guys. It's the same with Overhead, the Albatross. I love the music all of those guys make so at the time, yeah, it sucked to be hindered by illness, but at the same time I was really happy for the people I'd enjoyed making music with and hanging out with.
Tell us about Limbs, the first single off the album.
It's a bit of an angry rant! A lot of shouting and self-pity - which I find kind of funny because music-wise it's probably the most light-hearted on the record. I wrote Limbs at a time that I was finding it really hard to feel anything for anyone. I remember at the time I had met this girl and I was trying to start a relationship but I couldn't feel anything, which didn't really make sense to me because on paper she was perfect. Everything kind of sucked at the time; I couldn't enjoy work, or my friends, anything. I have this amazing life, but I couldn't find enjoyment in any of it. That's what the song is about. But there's hope in the last line of the song.
A lot of the songs on Drench deal with difficult emotions. Is there a touch of a concept album about it?
Just before I started writing the record I had gotten sober after a long battle with excess and addiction that had started when I was very young. When I quit drinking and taking drugs, I thought that all my issues would automatically work themselves out, but I soon realised that I would have to do a lot of work to deal with the anxiety and depression I had been covering up for years. I had a drug-induced psychotic episode around that time, so a lot of the songs are part of the process of me figuring out my life and how to be what I considered a 'normal person' with normal days. So, yeah, I guess you could call it a low concept album and I suppose the theme would be 'resolution'.
Has your outlook changed much since you wrote Drench?
Not really. I remember at the time thinking that I wanted to write songs that would stay true forever. For me, they're permanent. They're songs about how much I miss my friend, or how to push past certain difficulties, or about the frustration of feeling nothing. Every song ends on a hopeful note, though. Even though I wrote Drench a while ago, when I listen to it or sing those songs, the feelings are the same for me. I don't feel that I'm the same person who wrote those songs, but they're still what I believe, if that makes sense.
Now that you're back to full health, you've really decided to go for it this year. Is being an independent musician in Ireland everything you ever dreamed it would be?! 
Haha… I think it's always been a stressful gig; I don't think there's a musician you'll ever meet who'll say it's been an easy ride!
In saying that, I do think the industry is more supportive now. There are more direct channels to getting the music out there, whereas before we were just an island off the coast of the UK. If the UK industry wasn't paying attention to you, then there was no hope. You'd nearly always have to leave the country. That's as far as I can see from my friends who became successful musicians. When I was younger, all of my older peers who were serious about music had to leave Ireland.
Now, though, it seems to me like it's better than it ever was before. Especially with educational and industry bodies out there like BIMM, FMC, IMRO… y'know? Musicians can go straight in there and get the advice and support they need once they're willing to ask. I think it's great and they all seem to be getting better and better at helping musicians. When I was writing the album that eventually became Drench I had never heard of anyone who might be able to help. I had never been involved in the live music scene, I've was always involved in electronic music - both in my working and social life - so I'd have never met people who would know about these things. It's not really a thing that tended to come up at an illegal rave at 5am.  I guess because social media has become so dominant, too, in terms of being a source of information, it's easier than ever to access information.
You got completely sober when you were 20. How has that impacted on your physical and mental health?
About a month into my sobriety I started running and it was the best thing that I could have done for myself. Then I started eating healthier and running every day. It made a world of difference. Even now, if I don't exercise or if I'm not eating well, I can feel my mental health change. I'm not as happy, I don't enjoy things as much. We put our bodies through so much and it's incredible to watch and experience what they can do.
With mental health, I feel people I generally hear two viewpoints: one is 'take medication and you'll be fine, the other is 'nobody should ever take medication'; I'm somewhere in the middle. I think, if it works for you, it works. It worked for me when nothing else did. But I don't think it should be viewed as a 'fix-all' pill. Just like I thought when I gave up drinking and drugs that I'd be 'fixed', there's always a lot more going on. Emotionally, psychologically, relationships, what you're putting into your body, your sleep and exercise routines… it's too complex to ignore one aspect of your life if you have mental health issues.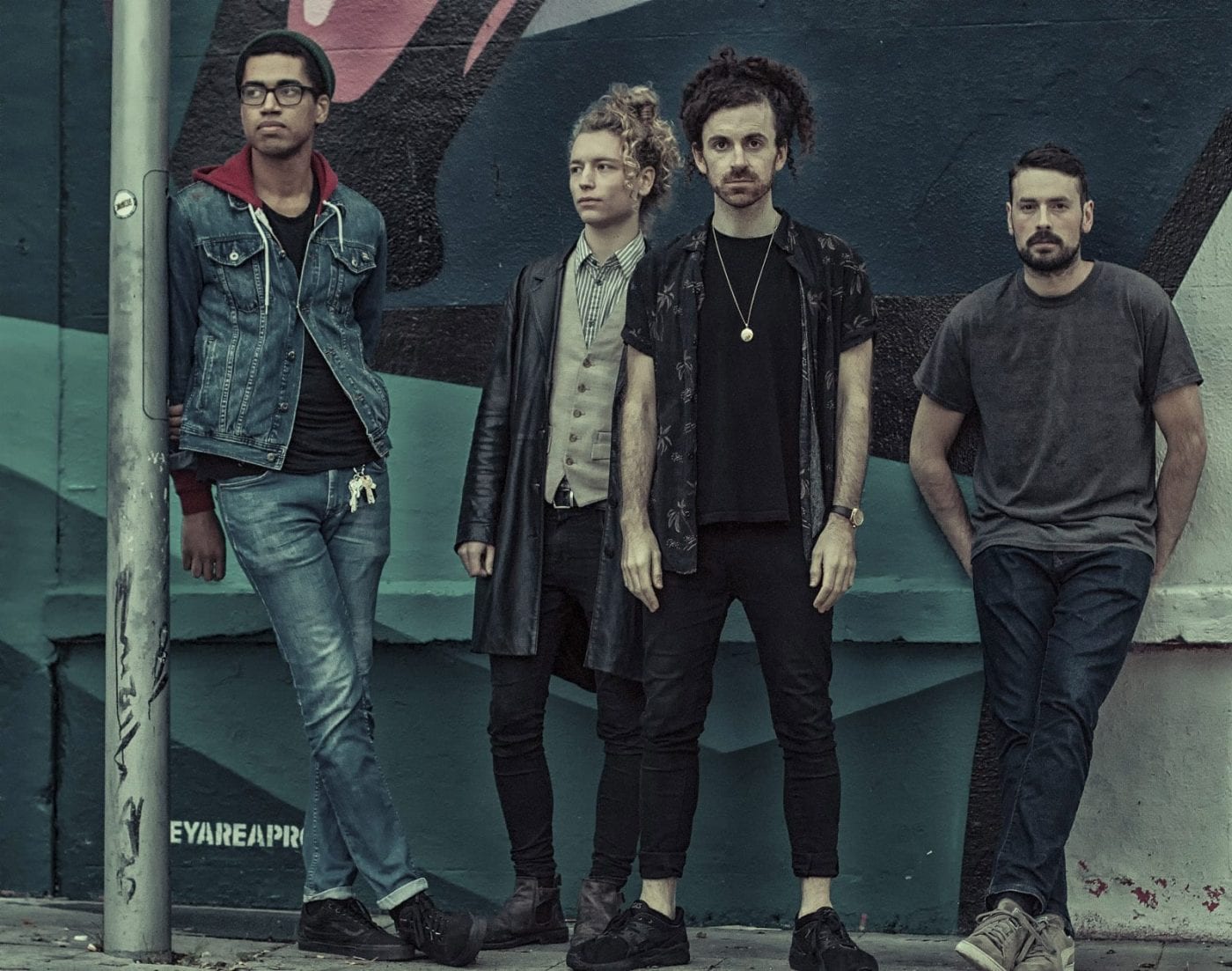 You don't talk about this much - why not?
I've never mentioned it once on social media. There's enough people out there sharing their own stories, which is fine, it's just not my thing. Anyone who knows me knows about the struggles I've had and if they want advice, they ask me and I'll share what I've learned with anybody. But, I'm not going to preach to people; I'm not a doctor. I know what works for me. Personally, I think there are times when people should allocate money to going to see a doctor or therapist rather than, I don't know, buying tickets to another festival or whatever you think will make you feel better in the short-term. It's cool that everyone's talking about mental health more now; it genuinely is great. But just 'sharing' on social media isn't always going to help - lots of people need professional help and that should always be available to them.
BODIES play Whelan's this Saturday, 20th October as part of the Ollie Murphy Presents… showcase with Munky, Third Smoke and Skywriter. Tickets are €10 from www.wavtickets.ie.
'Drench' is launched in The Grand Social on November 2nd. Tickets €10.