Betty Who has already amassed an impressive resumé in her career, building up a strong fanbase, performing for the 44th President of the U.S and touring extensively. With her second full-length album 'The Valley' released in March of this year, it's been a busy few years for the singer-songwriter.
The incredibly kind and friendly artist sat down with GoldenPlec ahead of her headline show at Webster Hall In New York City to talk about her beginnings, the pressures of social media and recording her album.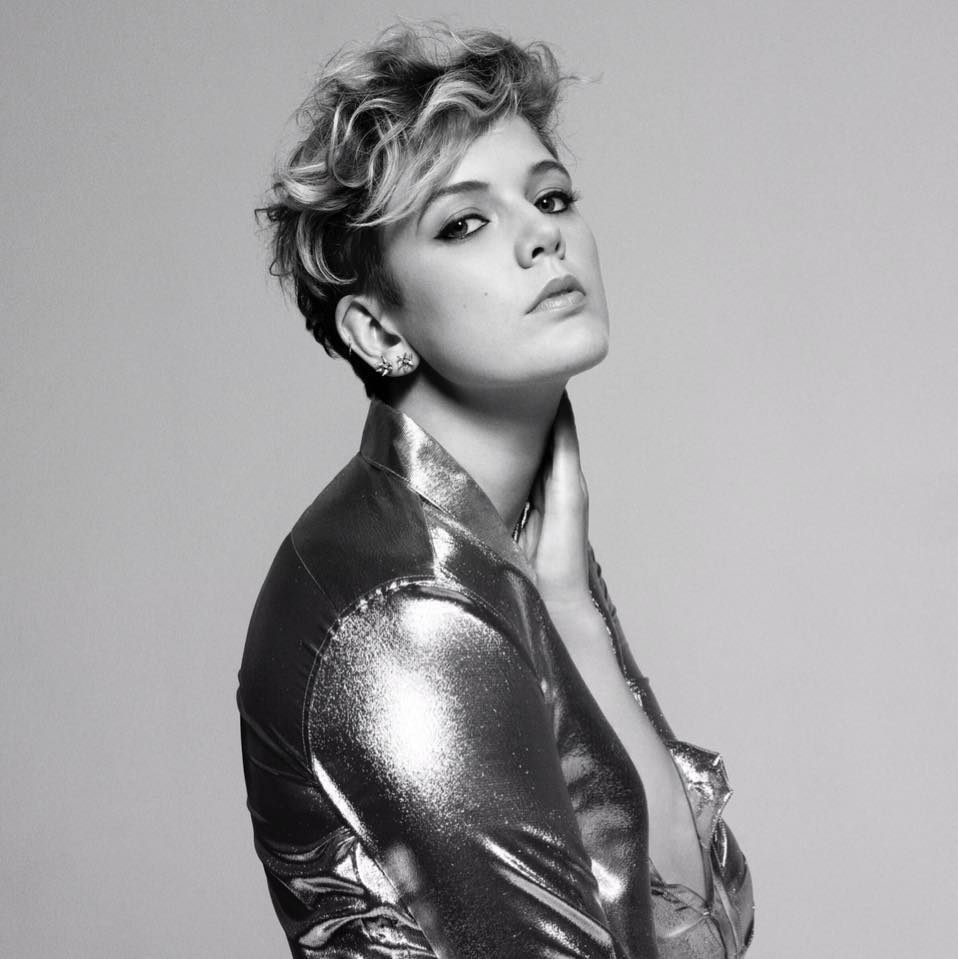 Although originally from Australia, Who has a long history with the states, especially New York, she explains, "Musically this feels like home to me in a really big way. The whole beginning of my career was based here - the first show I ever sold out was in New York. It feels like a really big moment to 'come home'. Also we sold out the show like a month before, so that's really cool."
She explains that starting her career included dropping out of the Berklee College of Music in Boston, where she was studying music. A decision that wasn't necessarily hard for her, but moreso those around her, "For everybody else around me it was a hard decision. I firmly believe that dropping out of college is never the right thing to do. My life just took off in a completely different direction.
"If you're studying Computer Engineering and a computer engineering company approaches you and says, "come work for us, leave school, right now - we'll pay you a bunch of money and your career will be set up. If you work for us for a year then you can work in any computer engineering company in the world." You'd be like,"Well, yeah". And that's sort of what happened to me.
"I signed to a record label and while I'm going "I'm still in school" they [don't care]. My parents were heartbroken, as you can imagine. I was like 8 weeks from graduation."
Talking about regrets, Who mentions that at times she wonders if she should have stayed, "I do sometimes wish that I had stayed. But I don't think I would be at the place I am now had I stayed. And you know, I get to make a career our of what I always wanted to do and what I was studying to do I was studying song writing."
Although she has gained commercial and critical success, it's really live shows that she focuses on. She talks about how she remembers being a kid at a show, seeing someone you love, "I saw Vampire Weekend when I was a teenager, I was in Chicago, I was maybe 16 or 17 - the lead singer pointed at me, I literally remember what part of the song it was. It's like oh, I was that kid, and that's so important. That feeling and that energy of being in the room with people who love the same thing as you. It's my favorite part of what I do. I love making the records but that's introspective and personal, and when I was being "Betty Who" - the live show is when I'm like "This is why I'm doing this.""
As she mentions here, she was not always known as Betty Who but her decision to get a stage name was made early on, as a way to help herself separate work and life, "I have had trouble in the past, and still to this day have trouble separating myself from what I do because I am what I do. It's not like I build a tech company or make chairs. My whole life is this thing that I do. People in the record label work 9-5 and then they go home and they're done with work. But I'm never not 'this'. It's really challenging but also spectacular.
"So the stage name I think I was preemptively trying to self-preserve and protect myself from getting too caught up in what other people think and my entire life and job and livelihood is based on the opinions of other peoples. I can't do what I love if people didn't like it. That is a really scary, fucked up way to think about yourself, so the stage name puts it into perspective a little bit. "
This level of ownership felt by fans is largely down to things like Twitter and Instagram, a side of the industry that Who is not such a big fan of, "It's the absolute worst." She laughs, "I'm literally the luckiest person in the world" she explains, as she gets little hate compared to the love she gets. Also, nothing surprises her, "Nobody on the internet can hate me more than (me) I've already said horrible things to myself about myself."
But, getting a bit more serious, she talks about how it can be scary and dehumanizing, "You're not a person anymore. You're a thing that lives in their phone." This is something which means that fans expect everything from artists nowadays, "It terrifies me. I'm never going to make everyone happy, ever. If I do a meet and greet and I take a picture with everyone and I sign everyone's everything. There's still going to be one person who says "oh, well she didn't take a photo with me so she's a bitch."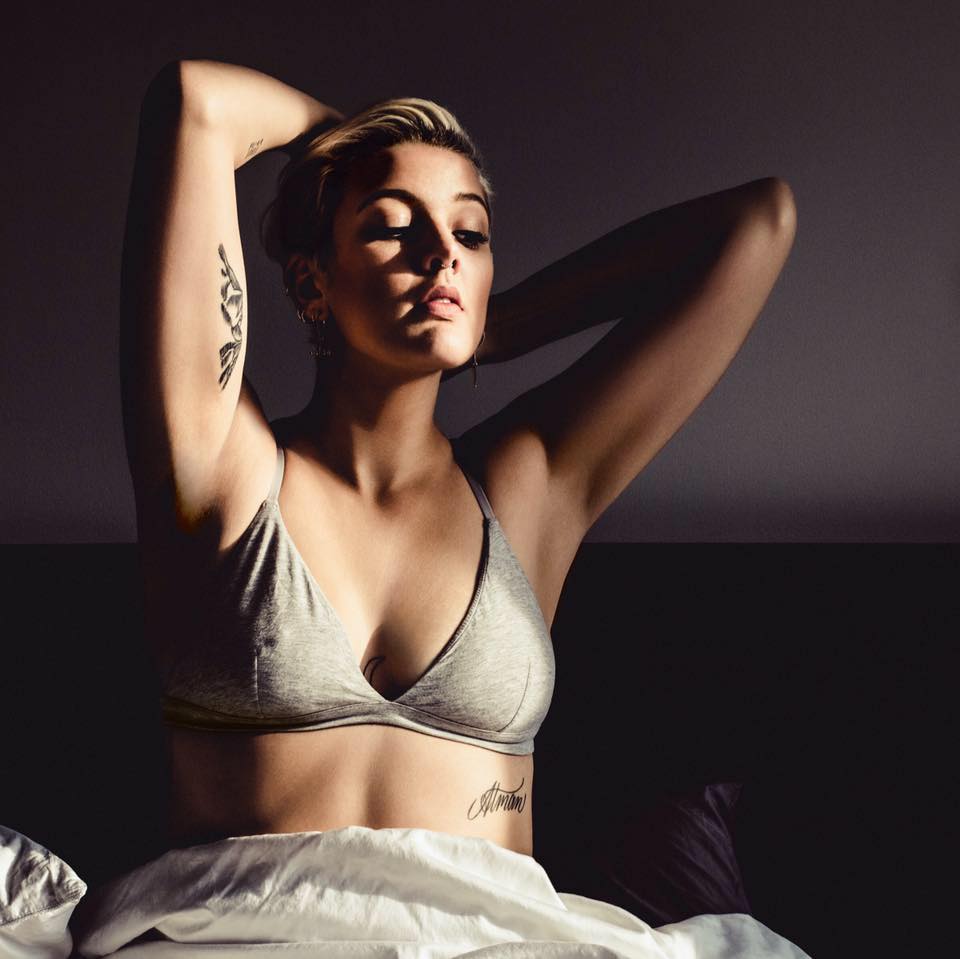 Although this is a problem, Who explains that she feels her stage act is number 1 priority, "I don't show up on stage and not give 100%. I don't care if you're sick, if you're tired, you show up. I literally broke up with someone like an hour before I was on stage on a tour a couple of years ago. But you do what you gotta do. There's people who showed up to see you, act accordingly. Act like it's important because it is. That is what I'm here to do, all the other stuff technically to me, like meeting everyone in your 1500 cap. venue, isn't your job. But it you don't everyone thinks you're a diva and then everyone is mad at you."
She discusses how frustrating this can be, "[It's like,] I just showed up for you, I gave you my heart, we were together for two hours, and I met you at the meet and greet before, you're never going to be able to give enough. I've almost died trying. It's really impossible to manoeuvre and impossible to understand unless it's happened to you so it's completely alienating."
Ultimately though, Who explains that she is lucky in that she has seen how horrible some people can be to other artists, and she recognises that she gets mostly positive comments.
Who has a large LGBTQ+ fanbase, something which was a welcome surprise to the artist. She talks about how it started from the outset, but it's something that she has been more than happy to embrace and loves having the platform, she performs in Pride events all around the country.
But she does mention that as an ally, you need to be careful, "As a straight person it can be a tough line to walk. You have to be careful about the way you say things and who you're talking to." There's a refreshing level of self-awareness here and perhaps helps explain her place within the LGBTQ+ community.
Her role here has also led her to perform for Barack Obama at an LGBT event, "At the start he said "give it up for Betty Who" and I could have died." Her excitement clear, she continues, "Also, he is the most handsome man. He's so tall, and I'm so tall. I've done. A lot of really cool things but if I had to pick one, meeting President Obama because of what I do. I've always wanted to perform for the president."
Aside from a constant touring schedule Betty Who has been busy for the last couple of years building her most recent album 'The Valley', speaking of that experience, she explains that it was far from easy.
"It was impossibly long. It was a lot of back and forth, a lot of "the records done, no it's not" kind of stuff. It's the most frustrating thing as a writer when you go "this is what I've done and it's perfect to me and someone goes, "no it's not" . You get so attached, you don't want to kill your darlings. There's so much emotional turmoil. 
"Mama Say, was one of the first songs I wrote for the record and it's on the album and then the last song I wrote was Free to Fly and that's on the album so it wasn't like a year of none of the songs being right and then I hit my stride.
"Getting the tracklist together was a fucking nightmare. There's a bunch of songs that I wrote that I still love but it just didn't work out. Sometimes you don't get a song that you love because the fee is too high or something, people don't think about that. You think like 'oh but I wrote it' but it doesn't work like that. So there are still songs that I'm like I'd love to come back to. Highs were super high, lows were super low."
She learned from her first album, 'Take Me When You Go' that she wanted to be sure that the songs on the album could be played live. So she was making sure that the tracks would travel.
After seeing the show in Webster Hall, this is clearly something she's accomplished. An incredibly impressive display of original and fresh pop music, from the upbeat songs, filled with entertaining choreography, to moments where Who takes to the stage with just a guitar - there is a real versatility and clear talent.
The genuine nature of Who is as a person also shines through in her show - seeming genuinely thankful for the support and showing that she really does belong on the stage. All in all, Betty who is really giving something new and authentic to the world of pop.