Self-styled "new wave trad," act Beoga have taken more than their fair share of flack in recent years following their ridiculously successful collaborations with Ed Sheeran that have received circa one billion streams and counting.

But after fifteen years together the quintet of Eamon Murray (vocals/bodhrán), Séan Óg Graham (guitar / accordion), Damian McKee (accordion), Liam Bradley (piano / keys), and Niamh Dunne (vocals / fiddles) have learned to shrug-off the qualms of Trad purists and instead focus on pleasing themselves. An approach that has garnered them a Grammy nomination and an appearance on The Pyramid Stage at Glastonbury.

A recent major label deal has seen them continue down this route undertaking unexpected collaborations with R'N'B singers whilst also providing  them with the security to undertake musical pursuits outside Beoga in an effort to keep things fresh for themselves. And as we discover when we talk to Eamon Murray, Beoga are as lively as their name purports them to be.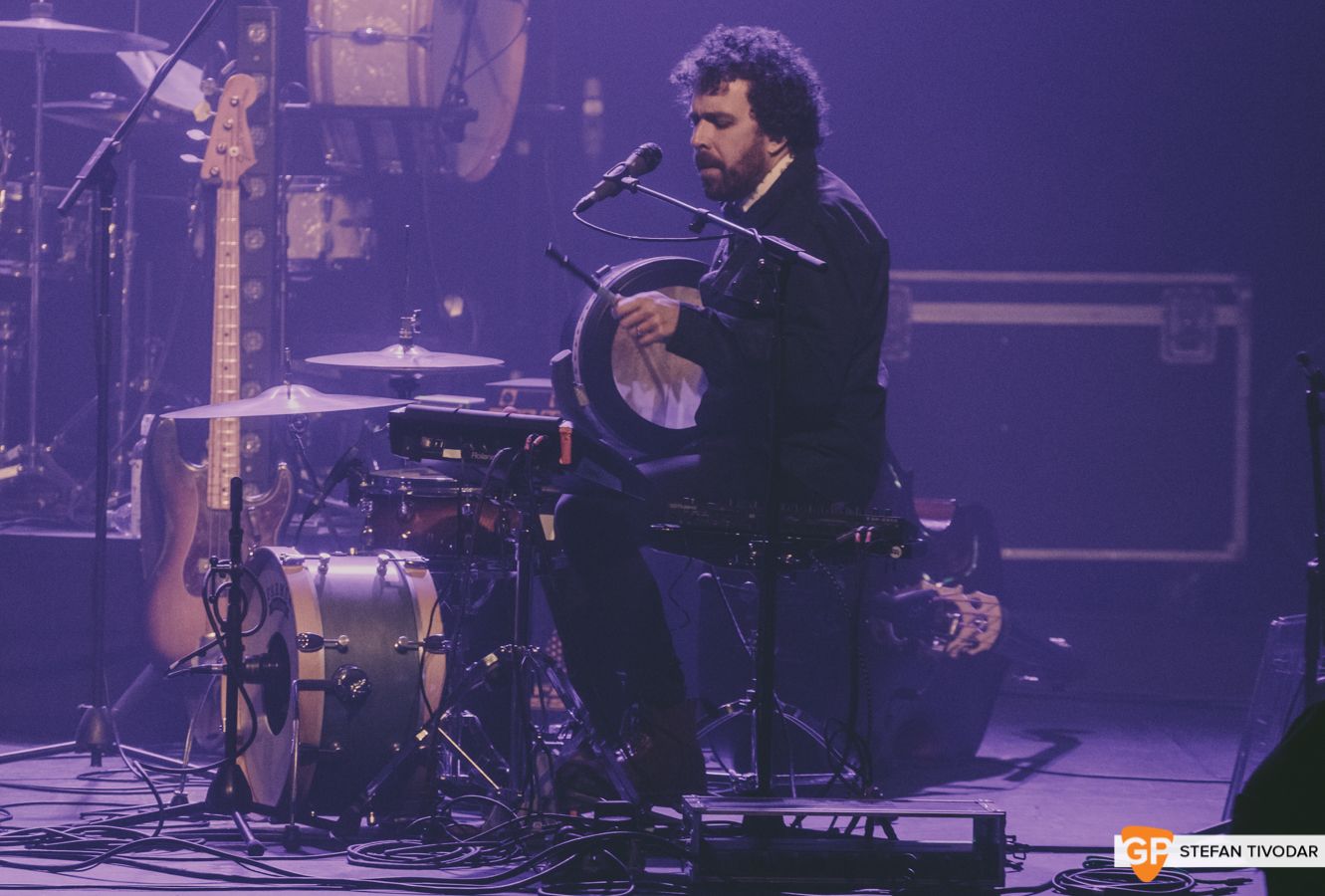 It's coming up to 10 years since you were shortlisted for a Grammy. Can you quite believe what's transpired in the following years?
We just try and keep going. Rough with the smooth and all that! The last few years have been great though, a lot of doors have opened which helps in this business.
Your last 3 singles saw you working with guest singers. Is bringing in outside influences important in helping to keep things interesting for you guys at this stage in your career?
Exactly, collaborating with people is a buzz. It always brings a different energy which is usually more productive than if we're left to our own devices. It was also the fact that we signed new record deals and stuff, and collaborating with people was suddenly an option to us.
Devin Dawson, Anderson East and Ryan McMullan are not the most obvious bedfellows for Beoga. What was it about those acts that made you want to work with them?
We've known Ryan for years and we buzz off each other so writing with him was a no-brainer. With Anderson and Devin, we had the opportunity to get them onboard and get the American feel on a couple of tracks. We loved the whole process of collaborating with people who aren't in the 'trad' world. We've been trying to open things up a bit so collaborating with artists that aren't in the same lane was something we wanted to explore.
Can we expect your upcoming album to contain more collaborations?
Yeah, we've been doing loads of writing the past couple of years with loads of exciting artists so there's a few collaborations to come.
Of course, your most famous collaboration was with Ed Sheeran. How did you guys come to work with him?
It came through Foy Vance who we know from home. He and Ed write together a lot, Foy brought us into the fold and it all went from there.
That created a string of events you probably never envisioned happening. What was the most surprising thing that unfolded?
That suddenly loads of record companies wanted to offer us deals. We were laughing, like, 'hello, we've been here for years'. It's all been good really, sometimes having a light shone on the genre is good for everyone.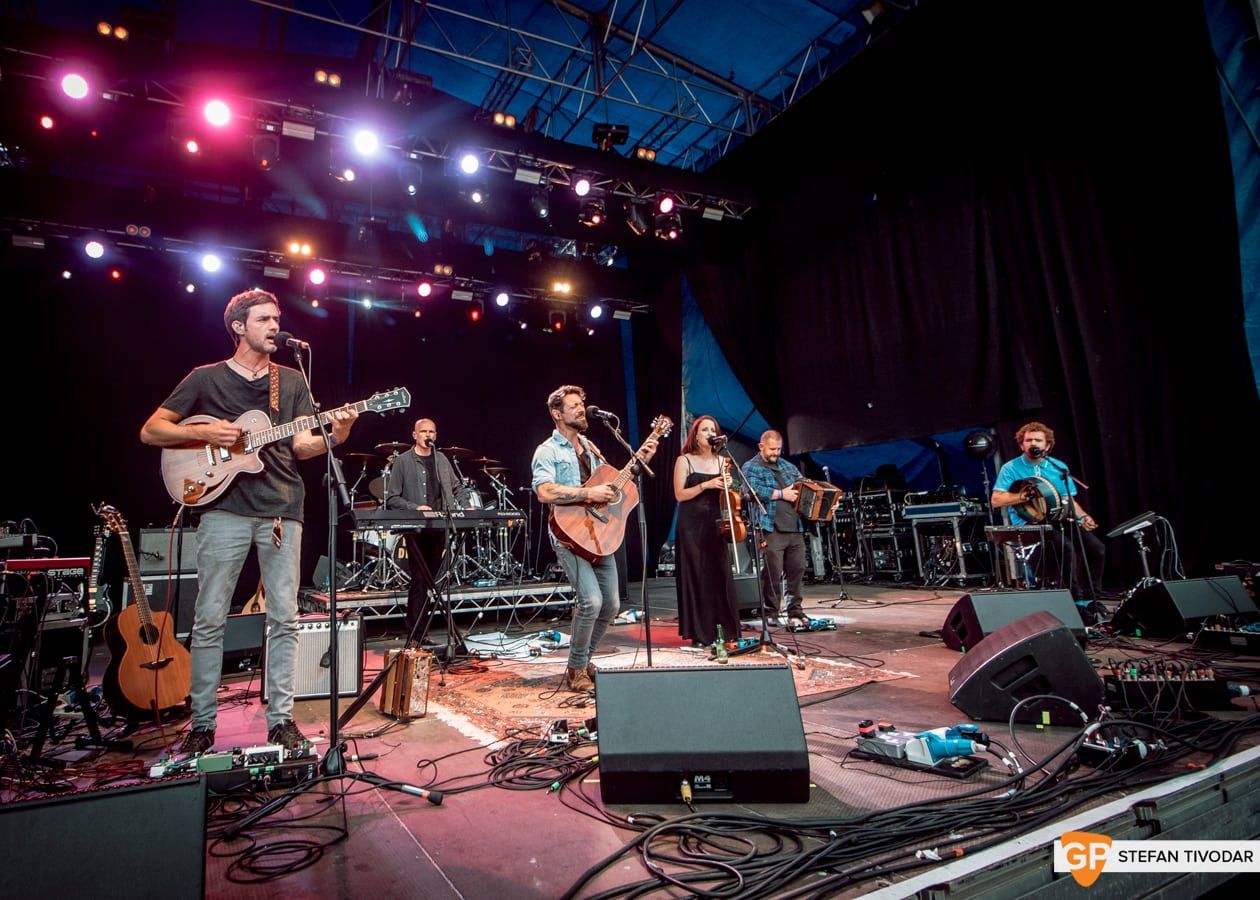 What was it like performing on the Pyramid stage at Glastonbury?
Surreal. Really hard to process. Definitely a bucket-list one though.
Have you any plans to work with Ed again in the future?
Maybe yeah, we've a good relationship with Ed. He's a sound man and we keep in touch. When we've got together  recently though it mostly ends up with us drinking with his Da.
Were you prepared for the level vitriol you received from Trad fans?
Of course. There'll always be that when something is that popular. We kind of tuned out of that though, it would drive you mental if you paid attention to the keyboard warriors. Doing that collaboration has kept us together as a band and showed a whole younger generation that Irish music can be current, which has to be a good thing.
Following the success of Galway Girl and Nancy Mulligan you signed to Columbia Records. How has working with a major label changed the way you work?
We just kept writing, we kind of left the label conversations to our manager. There's obviously more layers to go through these days, we can't just put out whatever we want, whenever we want, but that's fine too. It's been nice to have a bit of structure for a change.
As well as collaborations you guys have also been engaging in outside projects. How have those experiences benefited Beoga?
Everyone keeps their hand in other musical things yeah. It's important that Beoga doesn't become anyone's single outlet, we've done that before and it gets intense and then the touring gets harder. We've hit a rhythm now where we can go out for short bursts and we buzz off playing music together.
Why did you decide to cover to Mark Ronson and Miley Cyrus' single "Nothing Breaks Like A Heart" recently?
It's got a cool vibe, that underlying country vibe is something that we can tackle on acoustic instruments.
There has been a surge in popularity in traditional acts such as Ye Vagabonds, Lankum and The Gloaming in recent years. Why do you think that is?
It seems to come in waves, like no one will care about Irish music for a decade and then suddenly we're back in vogue. The bands you've mentioned are popular because they're amazing and I think the image of 'dusty old fiddle dee' has been shaken off finally. 
Beoga Live
Whelan's, Dublin - Dec 5
Roisin Dubh, Galway - Dec 7
Ulster Hall, Belfast - Dec 19
Dolan's, Limerick - Dec  21
Tickets to all shows available here.