We recently caught up with Benjamin Francis Leftwich in London. The York singer songwriter's new album 'Gratitude' had just been released that morning and, as you would expect, he is excited for it to finally see the light of day. Leftwich has to pop off for an in-store appearance later, but is eager to chat about the newest member of the family and in a refreshingly pragmatic way too about it too.
"I'm proud of the whole thing and now that it's out I just have to let it go. I hope people feel it, it hits them in the heart and get something from it."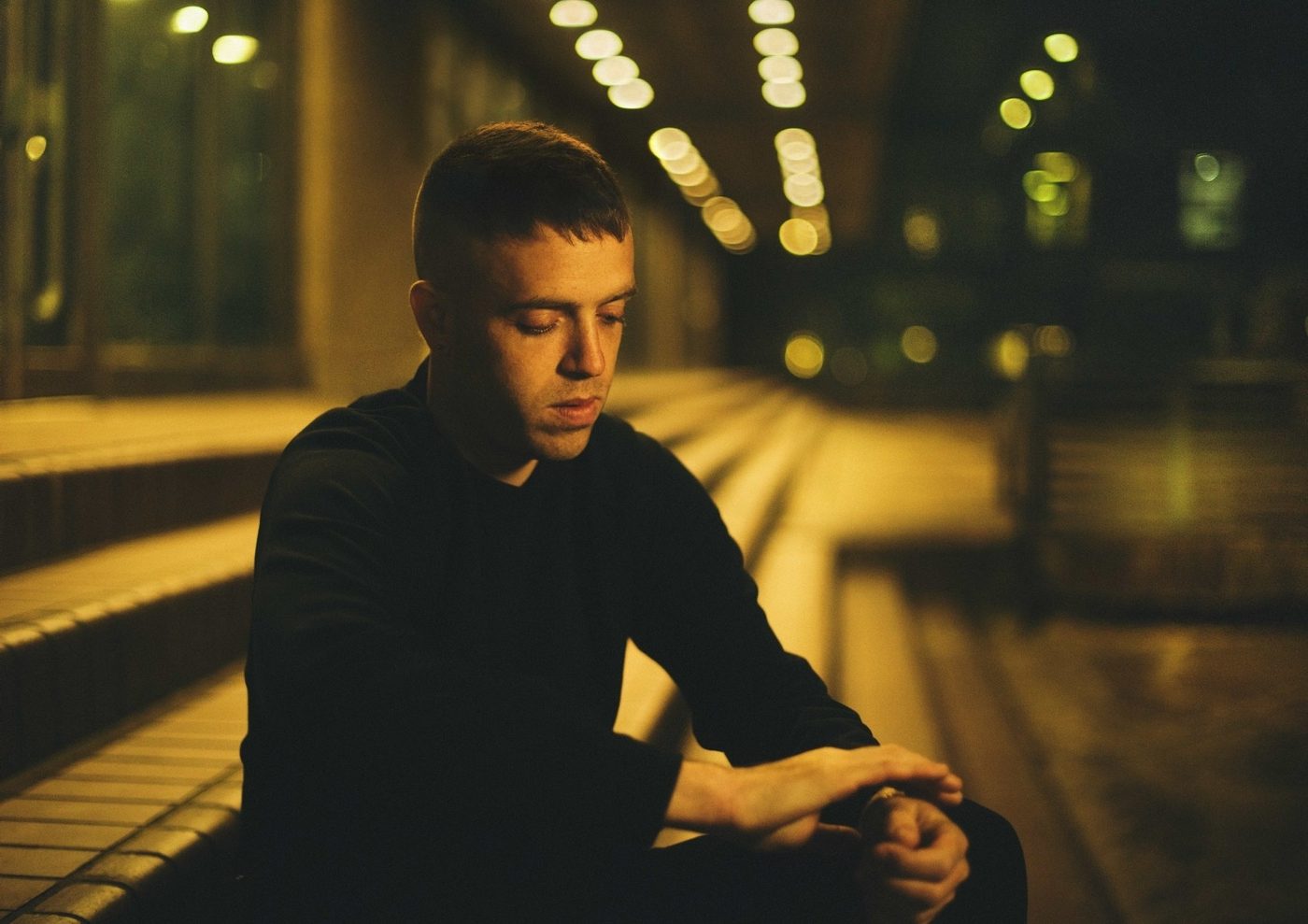 "I think it's different on this third album, because I'm not a brand new buzzy artist who's about to release their album for the first time," says Leftwich, explaining his zen-like mood.
"Release day is a lot of feedback, especially on social media if you choose to engage in that stuff, a lot of speaking with the label and, most importantly, a lot of family and friends. Sharing love. Hanging out. This is a great moment. We're releasing songs that we're proud of but I'm much calmer with it than I used to be."
While Leftwich does engage with fans on social media, he smartly leaves the mechanics of social media and Spotify to his label and doesn't worry about numbers.
"If we hit a big landmark regarding Spotify, normally the label will tell me but normally, I just hear: Look, it's really healthy, keep it going."
However, Leftwich is quick to acknowledge that Spotify has been very good to him. "We're really lucky that Spotify came around just as we started releasing music. It's been a great way for people to consume music. I know that it has its cons as well as its pros, less people listen to albums as whole bodies of work, but Spotify has enabled lots of singer-songwriters, who, otherwise, wouldn't be able to make a living.
Leftwich views streaming as a "leveller of actual popularity as opposed to what's the buzziest thing right now", but admits that he is "not totally clued up on the ins and outs of the intricacies of its dealings".
"I'm very lucky that I've recorded some songs that seem to have connected with people and kind of got stuck in their hearts. What can I say, I'm grateful."
'Gratitude' is not only the title of Leftwich's third album, but it is also its cornerstone and its mantra, and words such as 'lucky' and 'grateful' fall from Leftwich's mouth like water through a colander.
"(I'm) lucky enough to be awake to my truth, which involves what I can and can't do. Lucky enough to have finally surrendered and given up the self-destruct button that I was constantly living with… just lucky for life itself.
"We live in an age of addiction, I think people can get addicted to success and can fall into this trap of what they do is their whole identity. I am a musician and that's all I am, or I am a scientist and that's all I am. But I'm trying to get closer to the moment and being what I am now is a human being having a vape, drinking a coffee, having a conversation with another fellow human-being in Dublin about music. Again, that word levelling, I kind of got my ego pretty-well levelled by my own actions and consequential pain so I'm grateful for the highs and the lows."
This grounding stems from having hit rock bottom following his father's death in 2013 and slowly but surely getting back on his feet having been chewed up and spat out by the enabling nature of the modern rock'n'roll machine like many idealistic young songwriters before him.
"I was high every day for a long, long time, for the best part of the decade and was able to be functional to an extent but my heart and my soul were scratched up you know? I was lucky that I could sing and play music and somehow piece together that second album.
"I was a 19-year-old kid writing emo, indie love songs in my room and one day [songs] started connecting with the world and then I was on a plane for the next six or seven years. In that time, I gained many things I thought I'd never have, and I lost many things I never thought I'd lose.
"Love being one of them. With my dad and other situations, when you are numbing out reality, it's easy to not take that stuff seriously and not to feel it, and so it keeps building up and building up and then sure enough one day it's gonna pop up like a fucking storm and that's what happened.
"So, I'm grateful that I got to a place where I kind of surrendered to the fact that I had to put shit down, my party ran and now that party's over, but there are other kinds of parties, you know what I'm saying? I'm happy, I have lots of fun. I took my shit right out to the limit."
Other themes running throughout 'Gratitude' include reclamation, redemption and spirituality.
"I wouldn't say I'm religious, but I definitely believe in powers great than ourselves shall we say and that there's more out there that's un-understandable, unknowable. I'm definitely trying to live, you know - progress not perfection - but trying to live in a way more connected to my best self and true spirit, which is definitely a more spiritual way of living than I ever have before."
One of the album's highlights Luzern is a highly romantic affair which aims to atone for previous wrongdoing.
"There is a person I know called Josephine and we're good friends and the song is 100% accurate to our friendship over the years. It's funny using someone's name, I don't think I'd be able to do it unless it was true, and Josephine heard that song before it was released, and it was important for me not to drop that on someone out of the blue."
Another track on the album that wraps an apology in a song is Roisin.
"You're the first person from Ireland to ask me about that song, I know it's an Irish name. It's about looking back at any friendship or relationship or meeting of two people and going: 'Fuck, I was really stupid. I didn't realise what I had in my hands. Again, I think it's a quite kind song, it's quite self-deprecating in a way. It's a bit more disco that one, it's a chilled club moment which I really like."
In the age of cancellation, it's impressive to see someone such as Benjamin Francis Leftwich take on their demons directly.
"Apologising is really important when you are trying to live cleaner in whatever way that might mean, because, if you don't apologise, all that guilt and shame builds up and it's painful and the way to get rid of pain, the quickest way is to take drugs...and I don't want to do that.
"It's funny, with this album, so much of it was written before I went into recovery 'officially' so to speak, but when I listen back to it, it's like I'm predicting where I'd end up. Predicting I'd end up more grateful, more serene, more honest, more apologetic, more straight-up."
As well as throwing his newfound appreciation to song Leftwich has also taken up photography to great effect as evidenced on his recent artwork. And as with many things in life it was a happy accident
"At the start of 2017, I was in Heathrow about to get on a flight to go to Canada to start a tour there and I picked up a digital camera for the first time and I took it with me and just started loving taking photos. There's a parallel between taking photos and writing songs. You might write 100 and one of them might be good, you might take 100 photos and one of them might be good.
"I really love taking photos and when you get one right they can really tell a story. So, I started sending photos to the label and all of the artwork over the last two years has been my photos or photos by Harvey Pearson, the video director and photographer - who's now actually my flatmate. He directed the Gratitude video and shot the cover."
Unsurprisingly, Leftwich's photos like his songs are based on feel rather than precision.
"I'm so un-nerdy about cameras. I'm so un-nerdy about guitars, about software. If it's a vibe and it moves me I'm into it."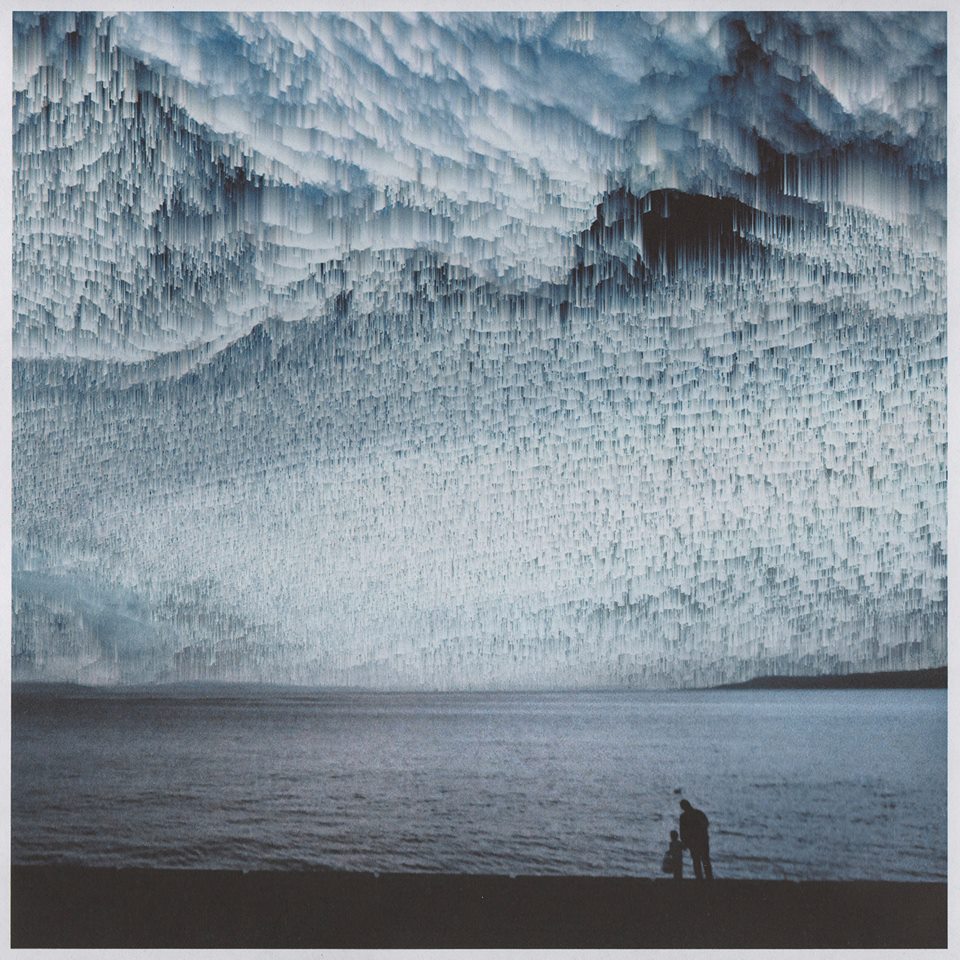 One of his most striking photos to date dons the cover of his 2018 EP 'I Am With You'.
"I took that in West Seattle I just got out of the car and was walking along and just snapped 50 pictures and got that. I wish I'd found out who that father and son are because I've no idea...but it's a really moving photo. And it holds a lot of history."
"I'm super proud of that record" says Leftwich, when we enquire as to why he decided not to include any of the songs on 'Gratitude'.
"I felt they worked really tightly together as the four of them and really summarised that moment just before I could make a record called 'Gratitude'.
"At the start of 2017, me and two producer friends went to France and locked ourselves in this old house and just recorded and rerecorded. A lot of those songs [EP tracks] came out of that session. Power Down and I Am With You came out of that session. 4AM In London came out of a little writing room I had in Brixton.
"I Am With You is kind of a reference to my dad. Basically, I am fucked here. I'm with you in spirit. Please let's flip a switch now. And to do that I have to power down, to do that I have to stay close to you, to good spirits and higher powers. And I need to accept that, left to my own devices, I numb out all the time and sleep through the day. And I need to remind myself that true love is possible through all of the chaos. That's covered in 4AM in London, the birds flying over the time zones, anything is possible: 'you make me completely alive.'"
In between 'After The Rain and 'I Am With You' Leftwich released a series of eclectic covers from acts such Arcade Fire, Placebo and Leftwich's favourite band The Blue Nile.
"A lot of those covers were recorded a long time ago, it was just about getting them out there because people wanted to hear them. We had people emailing from all over the world looking to hear them so the easiest way to do that was put them on streaming services. I never cover anything unless I'm 100% proud of it."
One of the acts was so impressed with Leftwich's re-imagining of their track that they started to play it his way live much to his amazement."Pure Morning, Placebo ended up liking it and they ended up playing it at their shows as well, which was sweet because I've always been a fan of Placebo."
Leftwich is quite pragmatic about the new audience they exposed him to."I can't control what people know me for or what songs they are into it's all part of the ride."
Leftwich has now also experienced that honour from the other side, with several covers appearing on YouTube. "It's the ultimate compliment, other creatives being invested in what you do. It's a dream and it's a trip and it's very humbling."
One current that runs between 'I Am With You' and 'Gratitude' is producer Beatriz Artola (Adele, A$AP Rocky, Kendrick Lamar), who Leftwich describes as a "sonic wizard."
"We were thinking about who we could get to come over and help us with all the songs that we had collected and put it all together. My A&R Chris Frasier at Dirty Hit sent me some of the records that she'd worked on, which I loved. We met up and got on and she came over and did the 'I Am With You' EP. She was amazing so we said 'let's do the whole album'.
"I've worked with so many different producers and creative people on this record. So, it was amazing to have someone as creative and hardworking as Beatriz to pull it all together. She's got an amazing ear for structure. She technically describes herself as a mixer and an engineer, but she's really a producer, an artist, a sonic wizard. "
Leftwich also worked with, amongst others, Joe Rubel (Public Service Broadcasting, Ed Sheeran, Dodie) "an amazing producer and writer" and London songwriter Lazy H, who Leftwich describes as "an amazing, new, under-the-radar artist and songwriter."
This crack team of songwriters and producers are likely to be hard at work with Leftwich sooner rather than later as he is already planning the follow-up to 'Gratitude'.
"I'm working on a new record that I'm going to start recording in between the UK and Europe tours in three weeks' time. It'll be out in 2019. Whether it'll be one song an EP or an album I don't know."
When it came to choosing a road companion for the 'Gratitude tour' Leftwich turned to Irish artist Rosie Carney.
"Me and Rosie have been friends for a couple of years. She's always been an artist that I really loved, she's just a great person and she's made a great record so it was a no brainer. She's a special artist. She's worked hard for it, she's been through lots of different waves and seen the industry from lots of different angles and she's finally found what seems like a really beautiful peaceful lane, I'm delighted for her."
Benjamin Francis Leftwich plays The Button Factory on March 21st. Tickets €18. Leftwich also plays Empire Music Hall, Belfast on March 24th Tickets £18. 'Gratitude' is out now on Dirty Hit Records.