Banjo jazz? It sounds like a euphemism for something questionable. But though the banjo is often associated with white roots and folk music, it actually has its origins in the same Afro-American tradition that gave rise to blues and jazz - so the association isn't so strange after all. And then again, Béla Fleck has never been particularly concerned with genres.
Named after composer Béla Bartók, in his 30-year career Fleck has been nominated for grammies for Folk, Country, Bluegrass, Jazz, Pop and World Music. He's won 14 times for both his own work with the Flecktones and for guest spots with bands like the legendary Asleep At The Wheel. And in 2016 he won yet again, this time for his first recording with his wife, Abigail Washburn, herself a virtuouso banjo player with similarly adventurous musical tastes. 
When they're duetting, Fleck and Washburn can make their instruments sound like anything from medieval lutes to arabic ouds to Chinese zithers. But Washburn's vocals always call them back to the American roots music tradition, and their last recording, 'Echo In The Valley' saw them mix their own tunes with Appalachian folk songs and bluesy versions of classics like "My Home's Across the Blue Ridge Mountains". 
Fleck has always been as prolific in touring as he's been in recording, and we spoke to him ahead of a spring tour that starts in Dublin, stops off for a couple of dates in the UK, and then winds for months through the American heartland and south. 
<GP>: This is a slightly unusual tour, in that you're stopping for just a few dates over here and most of it's taking place in the US. Apart from Celtic Connection in Scotland, what brings you to these shores?
"We haven't been here since 2016, and we always love coming to Ireland and the UK. Our music has a lot of clear roots in this part of the world, so its' a treat to reconnect to our friends over there."
Your repertoire has always been famously eclectic. What kinds of things will you be playing in Dublin?
"The music with Abigail is more connected to the traditional side for me. But it's deceptive because it does take a lot of creativity to make our banjo duo sound full and complete, the way we want it. Abby's beautiful voice sits on top of all the rippling banjos, and we carry various instruments in different tunings and ranges, such as baritone and cello banjos. The songs and tunes are things we've written together as well as some trad material."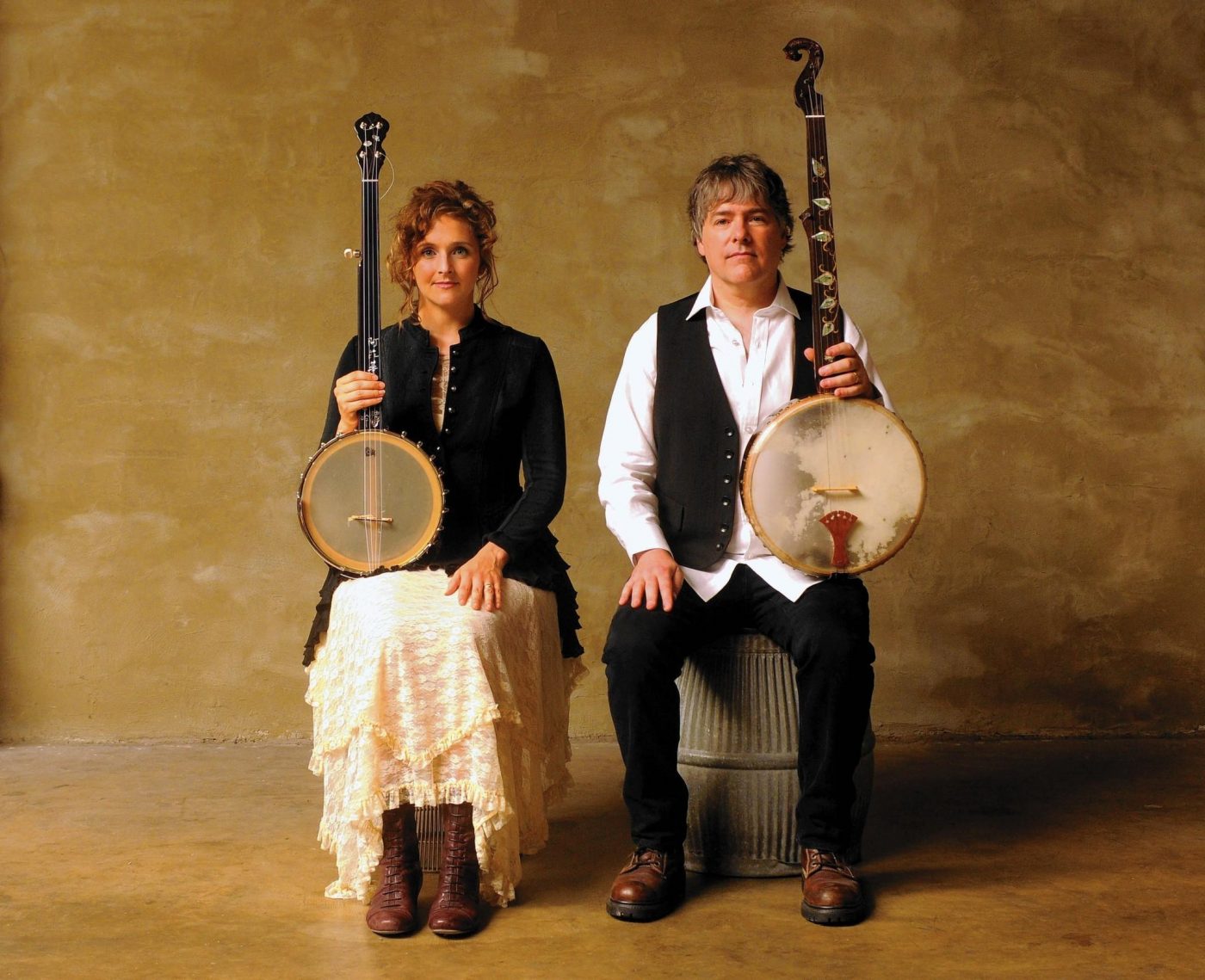 The current incarnation of your work with Abby feels very much a family affair - you've spoken of it as a marriage of people and a marriage of styles. But now you're also touring with a small family - how does that work?
"We've done tons of touring with Juno, our first born. Touring with he and our 1 and half year old, Theo, we have not done as much of. However I can report that it's much more challenging with two. What a surprise, right? There is something very sweet about it, though. We're having adventures, building memories, and keeping the family together more of the time."
You're also getting back out with the Flecktones this year, which I imagine will be quite a different experience. Can you tell us a little about your plans for that?
"The Flecktones is a family of a different sort. We are comrades and brothers and playing together has been a perennial joy. We are celebrating 30 years of performing together. These days we try to find the right balance with the rest of our lives; since for such a long time it was the main thing for all of us. We look for time every year to do some, these days. But we just have to get together and do it; the Flecktones is still central to our musical existence."
Finally, and coming back to the notion of eclecticism, there's a sense in which people's tastes are becoming much more varied, after years of fragmented genres and different charts for different styles. You've been at the vanguard of that movement for a long time. What do you think is changing now, to make people more receptive to it?
"I can't say whether that is true or not. Some folks seem to get more open as they age while some get more resistant to new ideas. It's weird to note that the Flecktones, and my 'modern bluegrass' and other collaborations are now old music!  Since I've been around for quite a while now, people have had a chance to acclimate to the sorts of things I and my musical friends and partners have been up to. I do get to see the influence on the next generations, and it's kind of like we grew some new young folks that saw our point of view. There are so many great young players these days. I've got my eye on them! I've been working on a new recording project which puts me together with a lot of the great players from that bluegrass part of my world. It's very exciting to hear what they can do. The word bluegrass can cover so much ground these days."
Bela Fleck and Abigail Washburn play the National Concert Hall in Dublin on January 21