Last time Golden Plec caught up with Bastille frontman Dan Smith, the indie pop quartet had just released their debut LP 'Bad Blood'. Fast forward to now, they're about to add a long-promised third notch to their belt in the form of 'Doom Days'. Far from riding on the tailcoats of hit single Pompeii, they've dipped their toes into stranger waters and genres, including working with collab king Marshmello. They still approach every opportunity with fresh enthusiasm and humility.
Throughout the conversation Smith often mentions how lucky they feel, in particular regarding the fans. "We feel really fortunate to have a fanbase that is really engaged and smart and want to talk about things and interrogate the ideas that we touch on in our songs. We feel very lucky, it's a really amazing community".
Making albums that they love has allowed them to "use them as a springboard to do other things like videos and tours and digital ideas and websites and things in and around them, to make the world of each album as rich and nuanced as possible."
During the making of 'Doom Days' they decided to start an online community called Doom Days Society. "Alongside the album campaign, there was a space online for people to share ideas and articles and images and podcasts and songs, and films and whatever, all these different fascinating things and a place to discuss and share ideas that was hopefully a nice corner of the internet." Smith explains.
"Encourage people to have an actual conversation rather than just be polarised and get lost in an echo chamber...It's one of the most gratifying things in what we do is seeing what it inspired in other people. I guess with the society we wanted to galvanize that into something real...there's enough shit online that's negative."
A band that is so connected online releasing an album that documents the effect of technology including fake news, phone addiction and the political state of the world is an irony that hasn't gone over Smith's head. "It's not meant to be preachy at all or making any kind of judgement, if anything it highlights our hypocrisies." he says, admitting "I'm so guilty of being surgically attached to my phone even though I know it's probably not that great to be like that but it's hard to not be."
In Smith's mind one can never have their fingers in too many pies, and he appreciates how music has evolved. "People are more accepting of loads of stuff coming out all the time. A few years ago it was you do your singles, you do your album and shut the fuck up so you don't confuse people. Now it's expected that you jump on other peoples songs, and do mixtapes. When we first started doing mixtapes people were like 'what the hell are you doing,'" he laughs.
Three albums and four (legal) mixtapes deep, they've decided to venture off the beaten track in terms of touring, opting for a slew of "small and sweaty and intimate" club shows in lesser known locations in the UK like Grimsby, Torquay and Llandudno.
"With every tour we do, we want to do something different from what we did last. We just did a tour that was filled with projections in theatres and small arenas, and the next thing we wanted to do was shrink right down to where we started and go to venues in towns that people often don't go to… play the album from start to finish and hopefully have a fun couple of weeks jumping around with our fans, get local DJs to play and hopefully just do something that's kind of fun."  Who knew the apocalypse would be such a mad one?
Fans have waited three years since the release of 'Wild World', being drip-fed singles Doom Days, Quarter Past Midnight, Joy, and most recently Those Nights. There was a logic to how these songs were released, as the 11 track album begins with Quarter Past Midnight and ends with Joy.
"Lyrically there's a lot of stuff about 'I can't remember, help me fill it in… I thought it would be quite neat to start at the beginning, finish and the end and fill in the gaps as we go along." [title track] Doom Days serves as the centrepiece of the album. "It's smack bang in the middle and kind of divides the album in two, so it felt like that was a really useful thing to have these 3 tent poles of the album, that I think cover quite a bit of ground around them."
There's lots more to be explored on the new album, with the band leaning in to new sights and sounds, including Nocturnal Animals, which features a sample of Igor Grigoriev taken from a HighSnobiety documentary on Russian rave culture in the '90s.

"It's such a great quote and it really sums up a lot of what being an adult and being able to do whatever you want feels like and having the freedom to do things and fuck things up to your hearts content… Nocturnal animals is about that feeling of being completely indestructible. It's a bit naive and ridiculous thinking the morning will never come if you don't want it to and the night is endless, and that weird, slightly tragic feeling of indestructibility you might get on nights out that is of course completely false."

Smith is also excited for the release of the video for Bad Decisions in the future. "It's gonna be bonkers. It might horrify some people and hopefully it'll make some people laugh."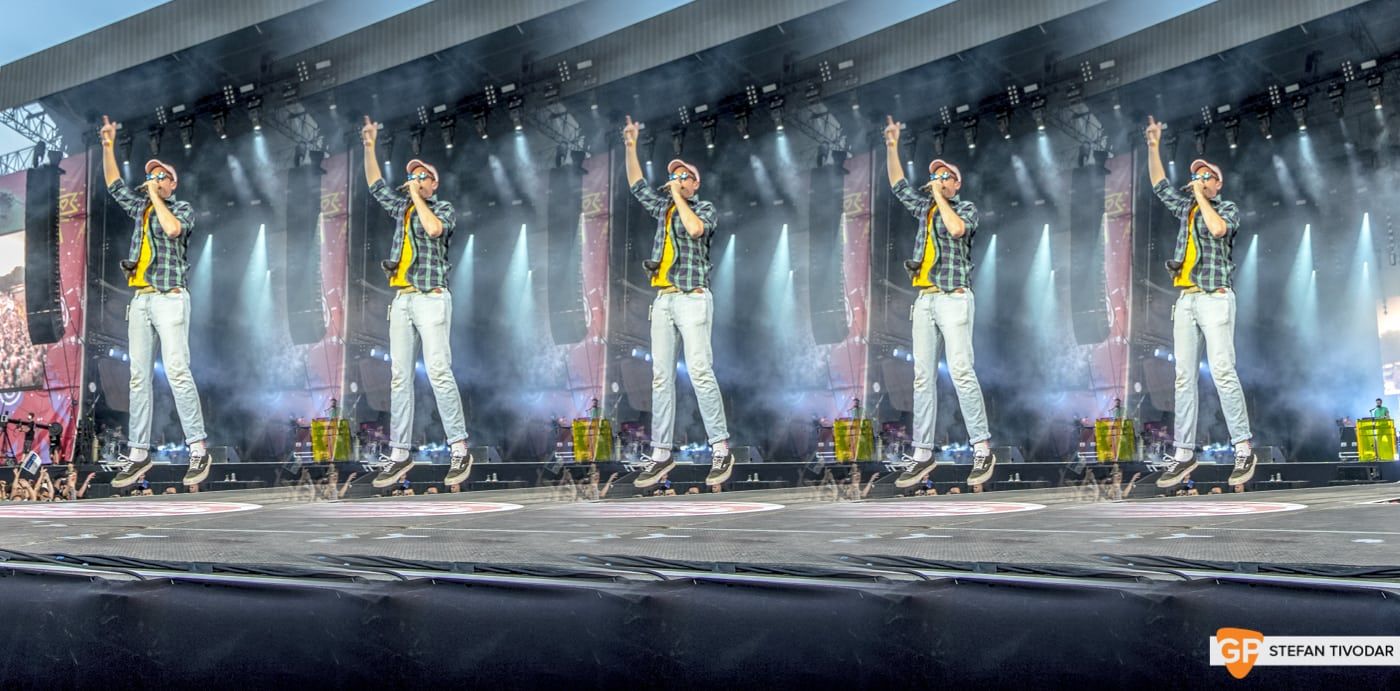 Working closely with playwright and author Charlotte Bogard Mcleod, the 'Doom Days' album launch party 'Still Avoiding Tomorrow' was born. It's scheduled to be held this Friday June 14 in Hackney Wick's Studio 9294, but it's not just any old launch party. They wanted to do something "experiential" to launch the album, so together with Bogard Mcleod, the band created an immersive experience based on the album, which he explains as "three stories of three different lives that all end up on this one night out, that interweave and ultimately they all end up in a bed together."
They have hopes that this immersive music experience will bring people together. "It's awesome in a world where we're super connected on the internet but it also isolates us a bit as well- it's so nice to have these events and experiences that you have to be there for.
"This album starts kind of wide-screen driving through the city and it ends in one person's head lying on the kitchen floor by themselves, its zooming in closer. It's about the search for contact- human contact and company- and we wanted to do something towards the album that was about having a one-off experience."
As we finish chatting over the phone, a notification pops up that Black Mirror Season 5 is now on Netflix. Doom Days is right.