Every year the GoldenPlec community of writers and photographers get together for a natter about which artists we expect to explode on the music scene in the year ahead. We have selected our 'Plec Picks' for 2016 and the list encompasses a wide range of artists, highlighting some of the best bands and solo artists currently active in Ireland.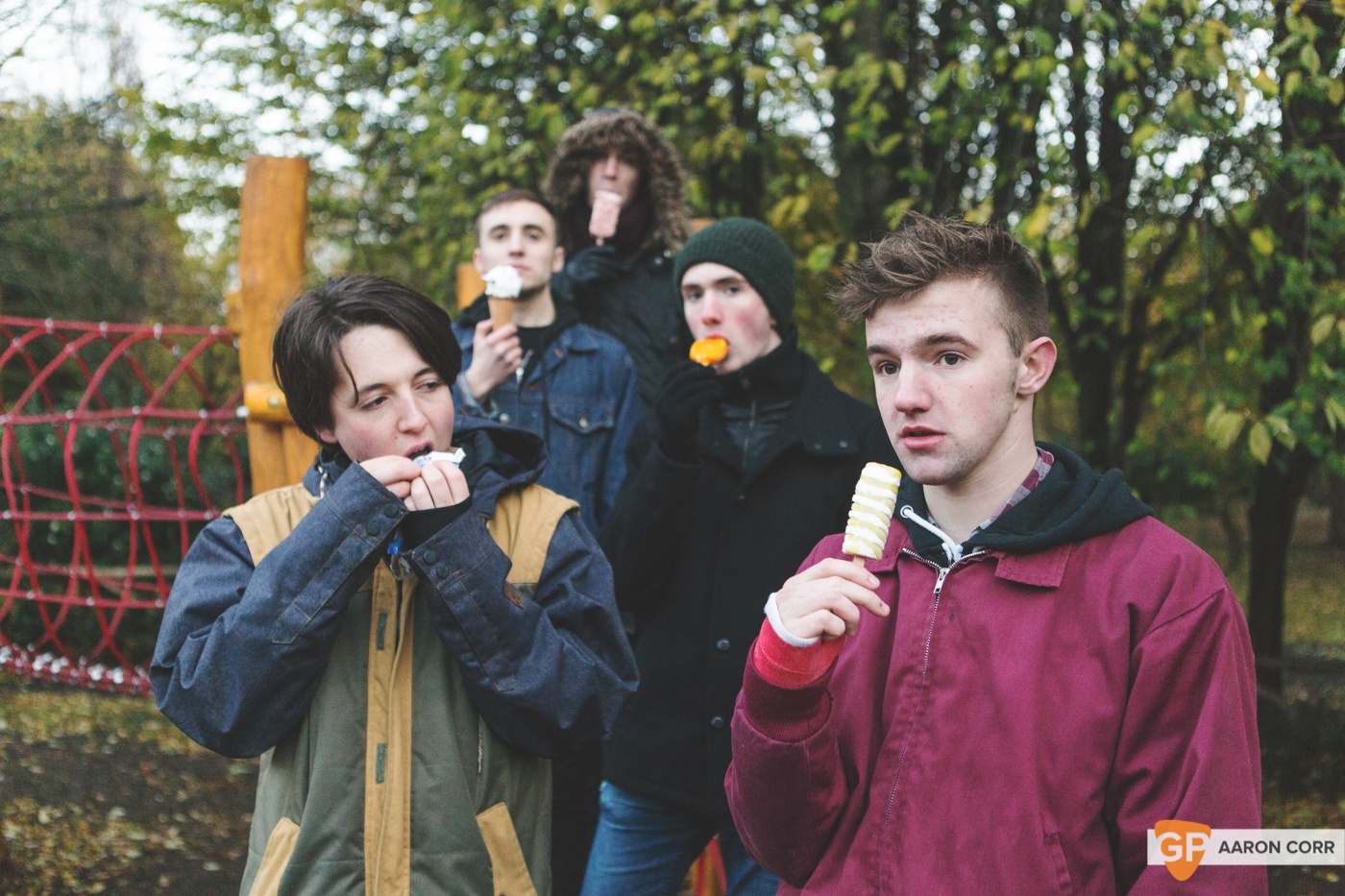 With New Year's Resolutions in full flow, demand for healthier food items is surely set to rise. With this in mind, bagels are destined to be one of the biggest hits of 2016. Their ability to provide consistently good, healthy breakfast alternatives and do so in as many variations – plain, poppyseed, sesame seed, cinnamon & raisin, etc – is what will set them apart from other bread products in 2016.
Wait, sorry. What? Oh... a band? Well, where the feck did they get the name Bagels from?
"There was this one band we saw in MusicMaker once, whose name I've forgotten, and the singer just shouted 'BAGELS' right before a big hefty breakdown. We just thought it was deadly and it sort of became a catchphrase of ours. Then a few months later we had our first gig booked, and for weeks they prompted us for a name until we finally gave up and just said 'Bagels'," says frontman Adam Redmond.
"Also, bagels are the best bread, we don't get the confusion. Why NOT name your band Bagels?" he added.
We here at GoldenPlec have been big fans of Bagels for some time now, with the five-piece having first caught our attention with a barnstorming set in the Dimestore tent at Knockanstockan in 2014. But for those not as fortunate as we have been to catch the lads live several times, what do they sound like?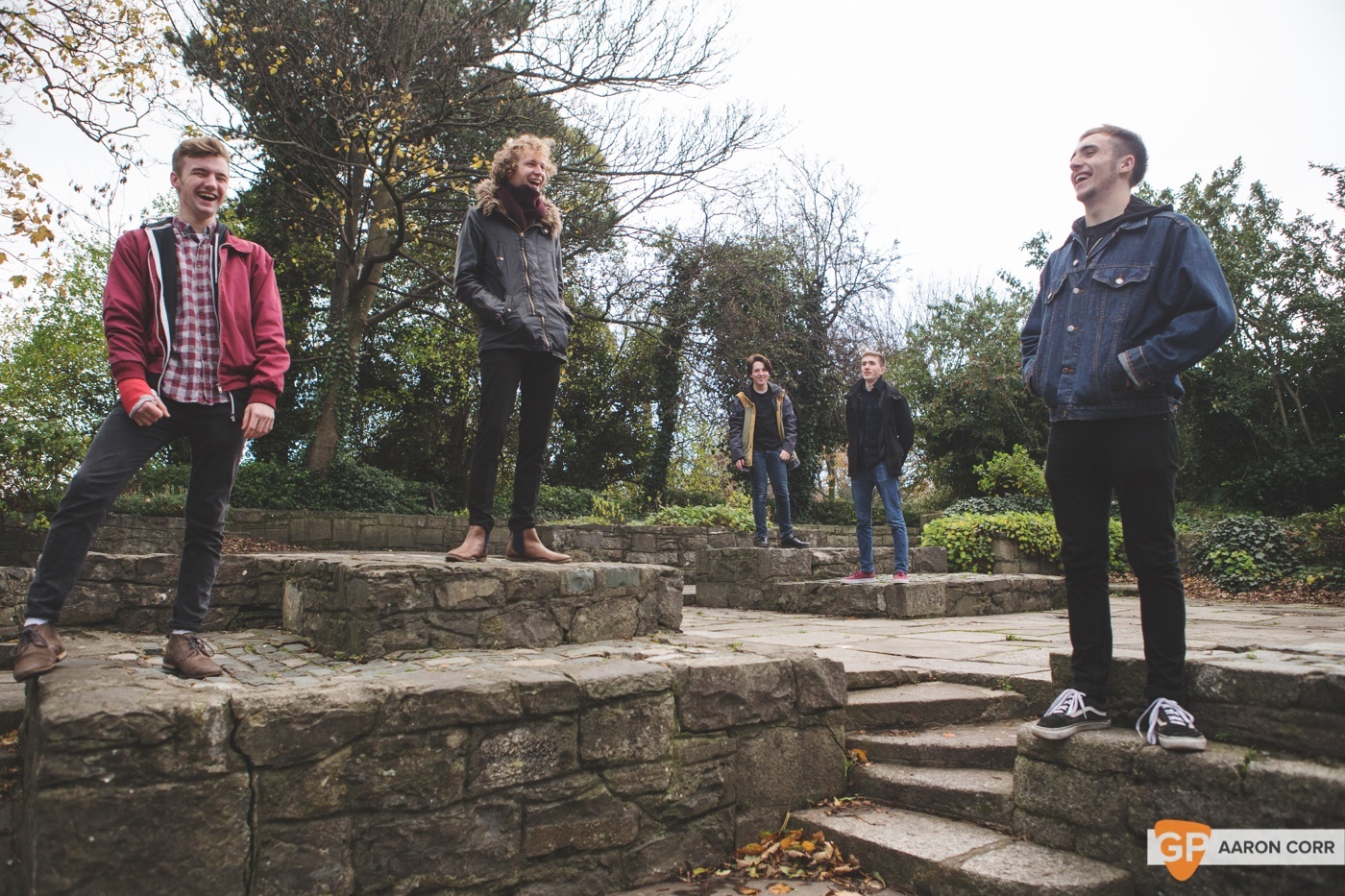 "We play music that is all your favourite bits of indie and alternative rock kind of vibes but then we sprinkle some of our favourite parts of the acquired taste that is Math Rock. What is math rock, you ask? You'll find out if you see us live."
For established acts, asking the age old question about their influences is a tired and often pointless question, but for an up and coming act, it's regularly very important for potential fans to know what they're getting themselves into. "As songwriters and performers Foals and And So I Watch You From Afar would probably be the big influences," says Redmond. "The Cast of Cheers too maybe. ASIWYFA just have this thing when you see them where you're encapsulated, everybody's on the same page. That kind of unity and mutual craic-having is just what a gig should be like, as far as we're concerned."
"I've said it before but I feel it's worth saying, we're always just trying to make the band that we wish existed. Imagine you're sitting there like 'Wouldn't it be deadly if Band X, Band Y and Band Z did a collaboration album? ' All you have to do is go and make that collaboration album yourself, if you wanna look at it that way. So that's what we like to do, just sweat and dance and go nuts, and you should do the same."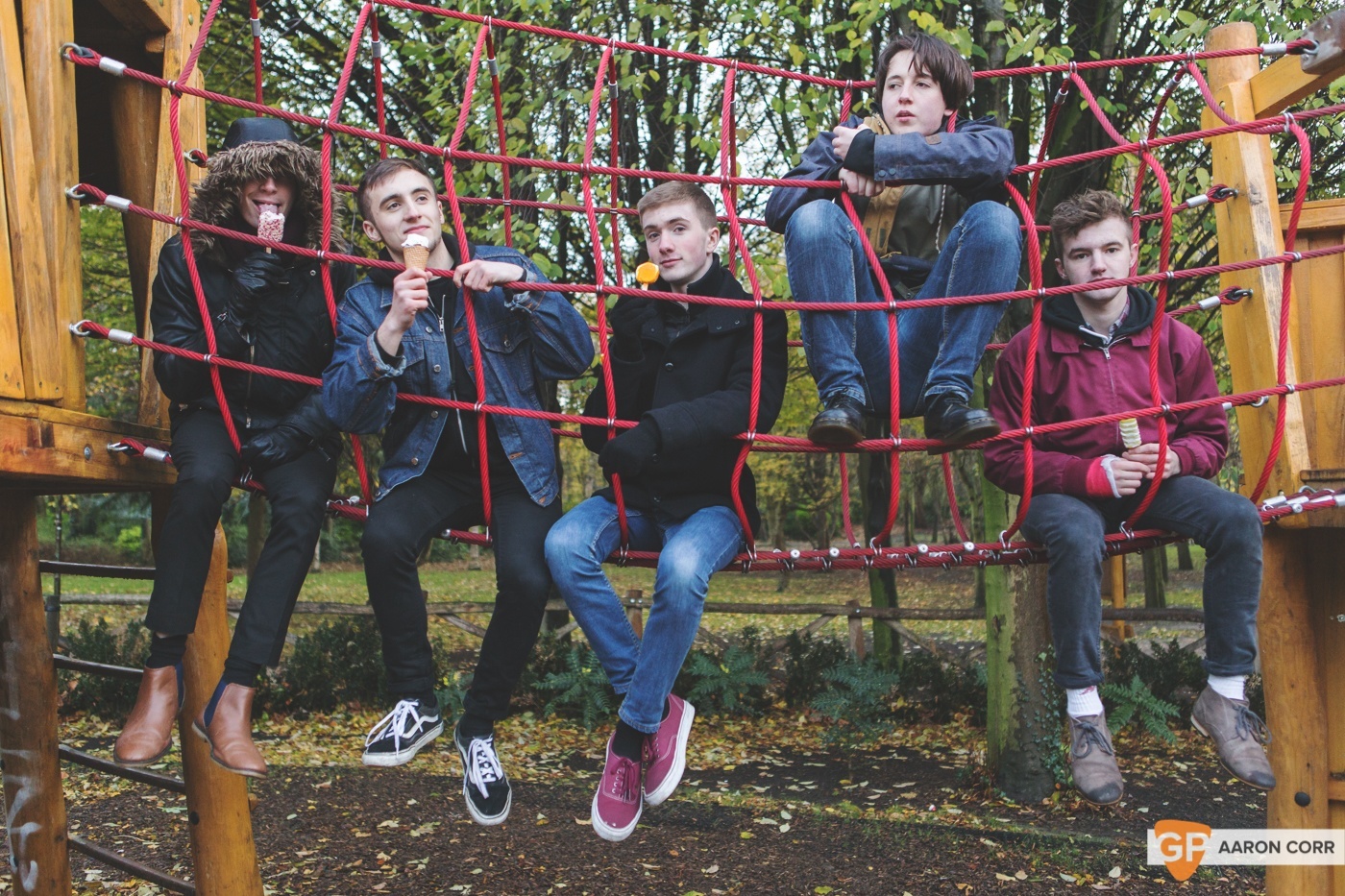 So, apart from sweating, dancing and going nuts, what else have Bagels got in store for 2016?  "World Domination," enthuses Redmond. "We just plan on playing as many deadly gigs as we possibly can all over the place.  We've got a load of singles lined up, they've been sitting there in the press for ages now so we're just gonna drip them out slowly as the year goes on, plenty to keep ye all happy."
With world domination in mind, Bagels will need some familiar faces to help them along the way, who do they envisage joining them at the leader's summit at the end of 2016? "Bitch Falcon are absolutely wrecking the gaff at the moment, let's not pretend that they're not gonna be on top of things this year. All Tvvins of course, the flagship of Irish indie at the moment it seems. New Secret Weapon are on the way too after going over and cooking up some nice stuff with Steve Albini, no less. Also, Thundercat is gonna get his Irish citizenship soon too so that'll be fairly deadly when he does." A few past and present Plec Picks, we approve.
Intrigued yet? Yes? Of course you are. To answer your question, if you want to see a Bagels gig in the near future, "most of our best gigs so far have been in Sweeney's. There's just such a great sense of acceptance and love for music in there, and it's so close quarters which is just deadly."
And festivals wise? "We don't know how many places we'd get away with throwing 50 bagels and a load of sweets into the crowd, but we do know that Knockanstockan is one of those places. We always feel so welcomed by the organisers. Bettine McMahon is the patron saint of this band, it's no secret. You couldn't not have craic at Knockanstockan..."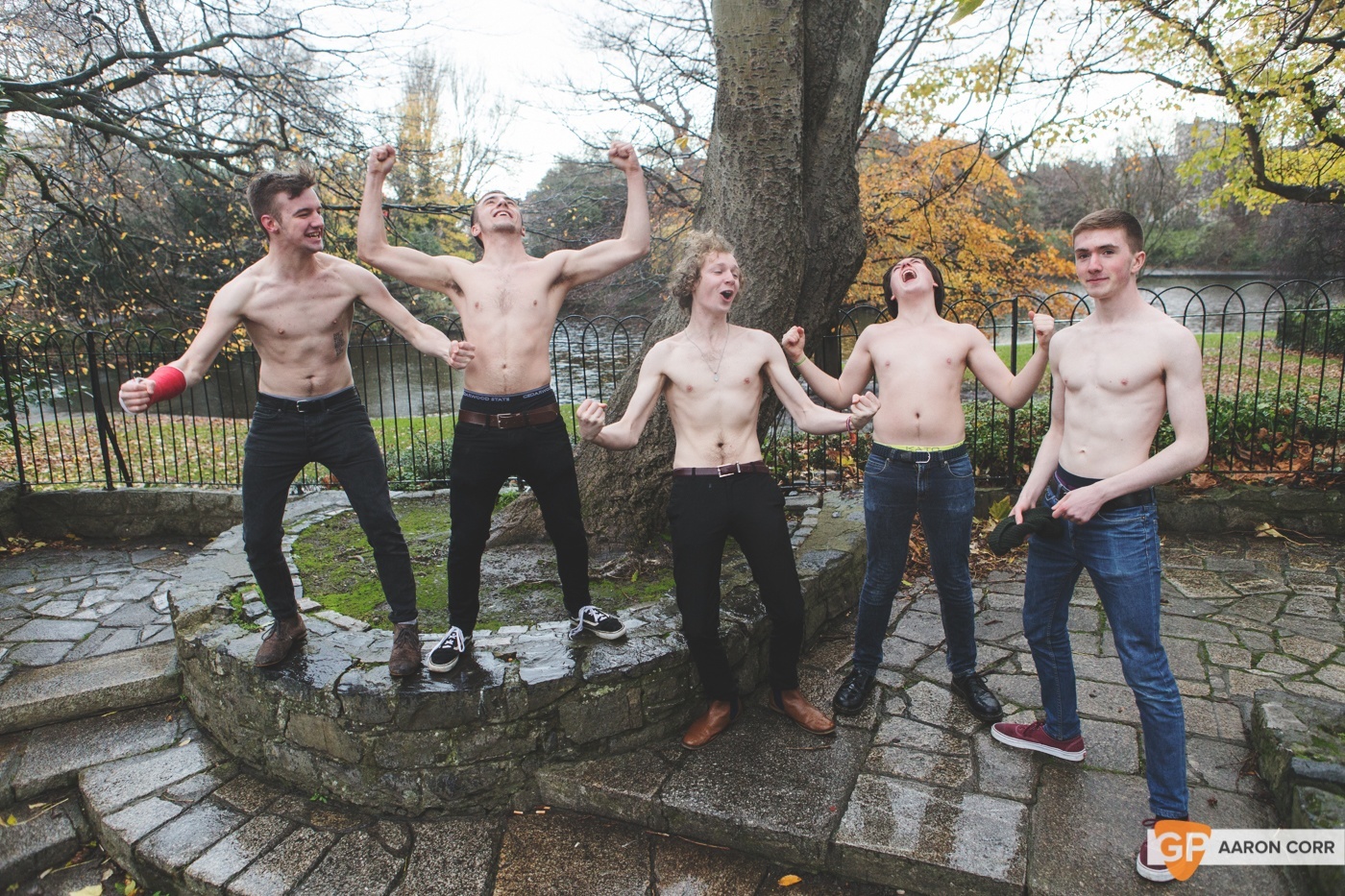 It's December 31st 2016, Bagels have achieved their goal of world domination. Naturally, the question on everyone's mind is, who do they invite to their end of year dinner?
"At this stage I think there is no question that Steven Bruner, aka Thundercat, is sitting at the head of the table. I actually don't care how cliché you think we are but Dave Grohl is sitting to his left, long-haired Dave Grohl of course. Rory Friers from ASIWYFA has to come too, I have many things to ask him. Namely, 'Why is Don't Waste Time Doing Things You Hate the best song ever?'; 'Would you like to see my tattoo?'; 'Why are ASIWYFA so class?'; and 'Why are your gigs so class?' One Direction should also come. 'What are yis at lads? Why are your tunes so bad lads? Laaddss?'
"In effect what would be achieved from this dinner party is that we'd learn how to be the sickest musicians of all time, how to write the sickest rock hits, how to write the best post/math rock songs going, and if Niall Horan really is as sound as he seems to be. I hope he is.
"Oh, and I wouldn't cook for our guests, we'd just get Boojum. Boojum is the fuel of the Irish music industry."
They don't do bagels though, lads. They don't do bagels.
Since this article, Bagels have changed their name to Search Party Animal.