Pop anti-hero Baby Queen aka Bella Latham has shot to fame thanks to her zero fucks given explorations of how and why modern life is rubbish. The 24-year-old London-based South African artist has been winning the hearts and minds of Gen Z since the release of her impressively frank 2020 debut single, Internet Religion, which ushered fans into her colourful hook-laden world.
A clutch of happy/sad bangers followed before her debut mixtape, 'The Yearbook', arrived littered with day-glo pop anthems such as Raw Thoughts and You Shaped Hole, and alt-pop bangers like These Drugs and American Dream, featuring Maya.  It wasn't long before the music industry noticed that something significant was brewing with Baby Queen and before long, she was invited to open for Olivia Rodrigo on her recent Sour Tour.
However, it was the appearance of Colours Of You, a track written specifically for Netflix's smash hit LGBTQ+ drama 'Heartstopper', based on Alice Oseman's young adults book series, that brought the artist to a global audience. Since its release, Colours Of You has clocked up over 15 million streams and placed Bella Latham at the forefront of a new generation of LGBTQ+ friendly artists.
We caught up with Bella as she shares new single Lazy, a track she previewed for Irish fans in Whelan's earlier this year.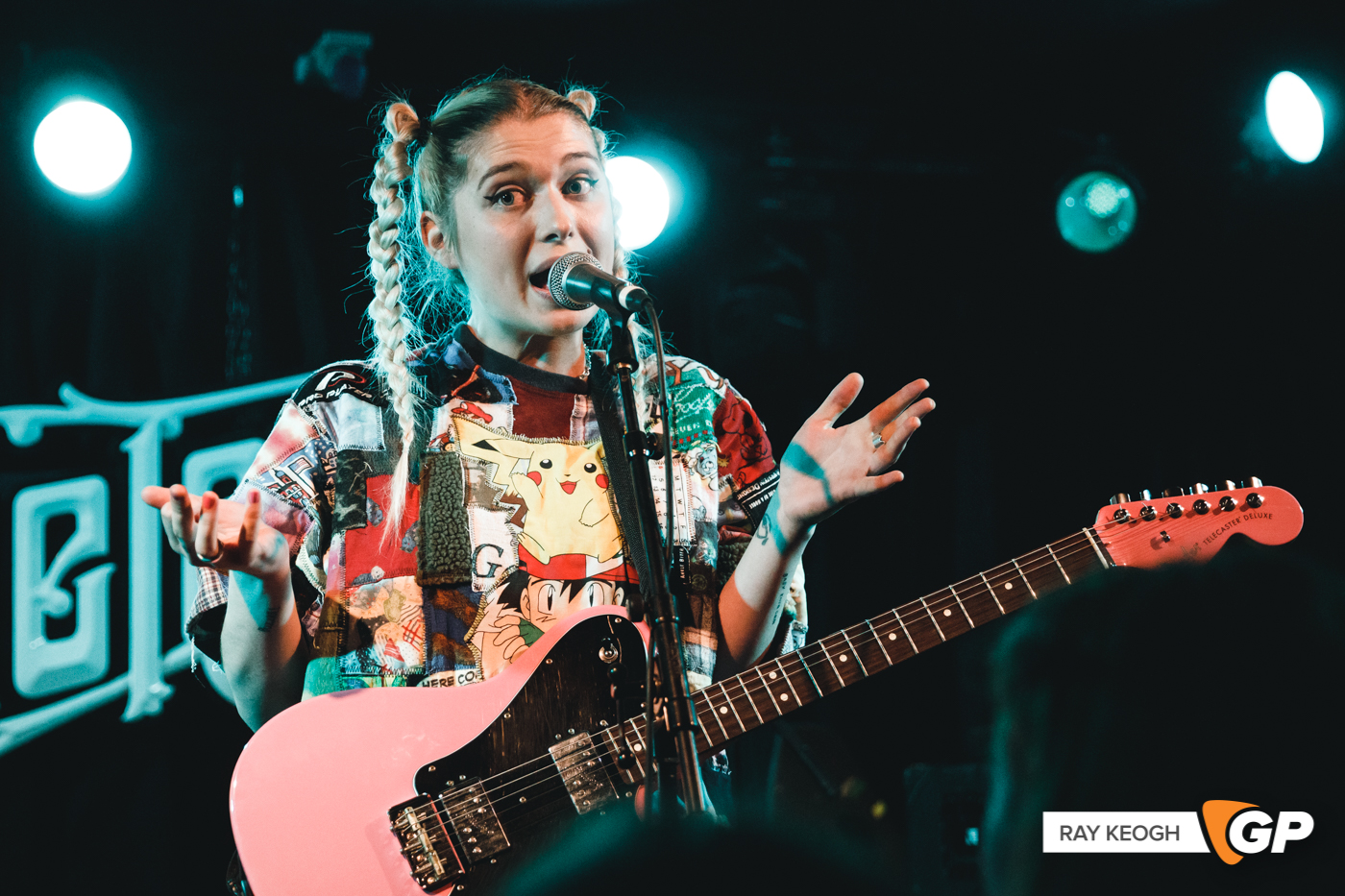 You made your Dublin live debut at The Road To The Great Escape event in Whelan's earlier this year. How do you find playing those solo shows?
I love Ireland so much and I've always had the most fun playing shows out there. The vibes are always immaculate. Playing a solo show is a little different for me and I'm used to being able to put my guitar down and move around a whole lot more, so I definitely prefer playing with a band, but it's good to know that I can get up on a stage by myself. It definitely made me stronger!
Did you feel a lot of pressure to do Alice Oseman's work justice when you were invited to write Colours of You for the 'Heartstopper' soundtrack?
It was an enormous amount of pressure. Alice is a genius and the story is something I connected to on such a personal level. It's really difficult to write something to a brief. I'm used to drawing from personal experience when I write and I wanted to do the characters justice so I was terrified! It was tough, but very rewarding.
The 'Heartstopper' phenomenon brought a lot of people together around the world. It must have been thrilling for you to see the reaction to both the series and your music?
It was surreal. For about three months after the show came out, it felt like my world was spinning so quickly. I think that was just a super exciting time for everyone. We sort of knew the show would do really well but there's no way to really quantify that in your mind or predict how significant the soundtrack became to so many people.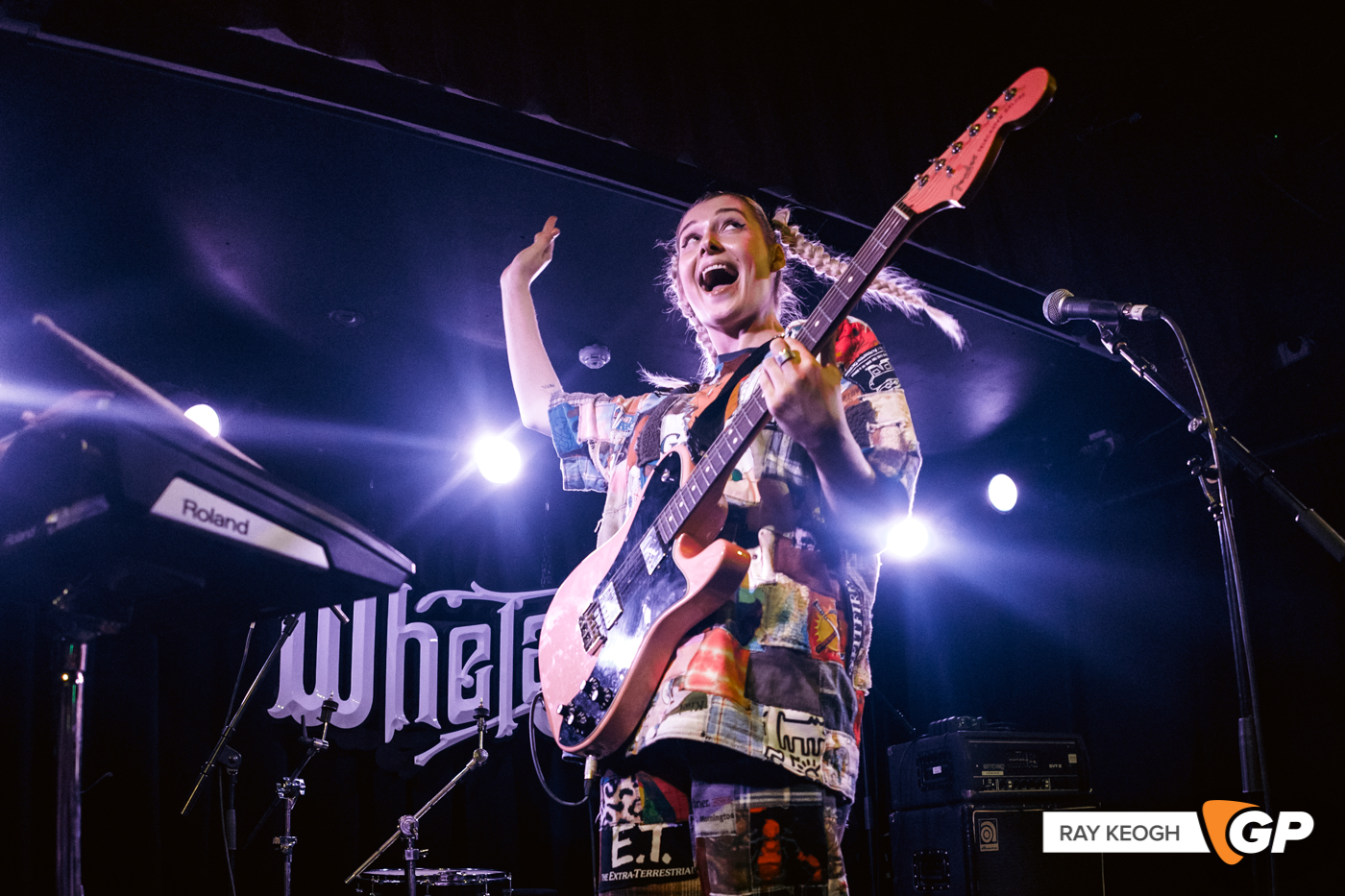 The soundtrack also brought a lot of like-minded artists together. Did the unexpectedly intense reaction to that form a bond between the artists? 
I've definitely had a few "what the f*ck!?!?!" conversations with Orla Gartland at festivals this summer. 
Do you have a favourite song on the soundtrack?
Why Am I Like This? by Orla Gartland fits the scene it features in so perfectly. Don't Delete The Kisses by Wolf Alice is one of my favourite songs of all time.
You've recently been on tour with Olivia Rodrigo. What was your major takeaway from being exposed to that level of fame?
I think that it's really important to look after yourself and put yourself first under that level of pressure and scrutiny. The job can be really exhausting so I think being able to conserve your energy and take time for yourself to rest is really important. 
Opening for somebody else's audience can be a tricky experience for artists. How did you find it?
Honestly, Olivia's fans are so kind and so welcoming and everybody in those rooms paid attention from the moment I was on the stage. I know it's not like that for everybody, so I felt very lucky to be a part of something people were so excited about. It's always easier to play to a room full of people who are reciting every word to your songs, but I would never have been able to play gigs that big myself. It's just one of those things. I was super lucky to have her tour be my first support tour.
A collaboration between you and Olivia seems like a natural fit. Is there a chance that we could see the pair of you working together in the future?
There is a lot of mutual love and respect between me and Olivia so it's definitely not out of the question! I just think she is the greatest and I'm so proud of her.
Your latest single Lazy is a procrastination anthem, but between the success of 'The Yearbook', 'Heartstopper' and touring, how have you found time to write and work on your debut album?
OMG. Not very easily at all. Life hasn't stopped. Time hasn't been as much of an issue as mental capacity and that's been tricky for sure, but we're almost there.
Courtney Love has taken an interest in your music and career. It must be extremely encouraging to have such a figure in your corner?
For sure. She doesn't do that a lot and I'm aware of that, so it really meant a lot to me.
Are you still grieving the person you used to be? 
Yes. Always!