It's been three months since Grammy-nomiated British singer-songwriter Arlo Parks released her triumphant sophomore album 'My Soft Machine' to widespread acclaim. "Parks' candour and lyricism aches with a youthful tenderness so full of heart that it can trump any perceived failing" Under The Radar wrote, whilst DIY Magazine noted that Parks had found "a sound and voice that fully represents the multifaceted complexities of the world outside the bedroom".
"The only intention I had with this record was to create something that felt like an intentional, crafted stepping stone on a long creative journey" the songwriter replies when asked about the record, "It's brought joy to people, helped them understand themselves, brought relief and release - it's bettering the world in its own little way and that's all I can ask for".
Ahead of her headline show in the 3Olympia Theatre next month as part of her My Soft Machine Tour, Parks chatted to Goldenplec to discuss the new album, collaborating with her friend Phoebe Bridgers, and the importance of maintaining your well-being on the road.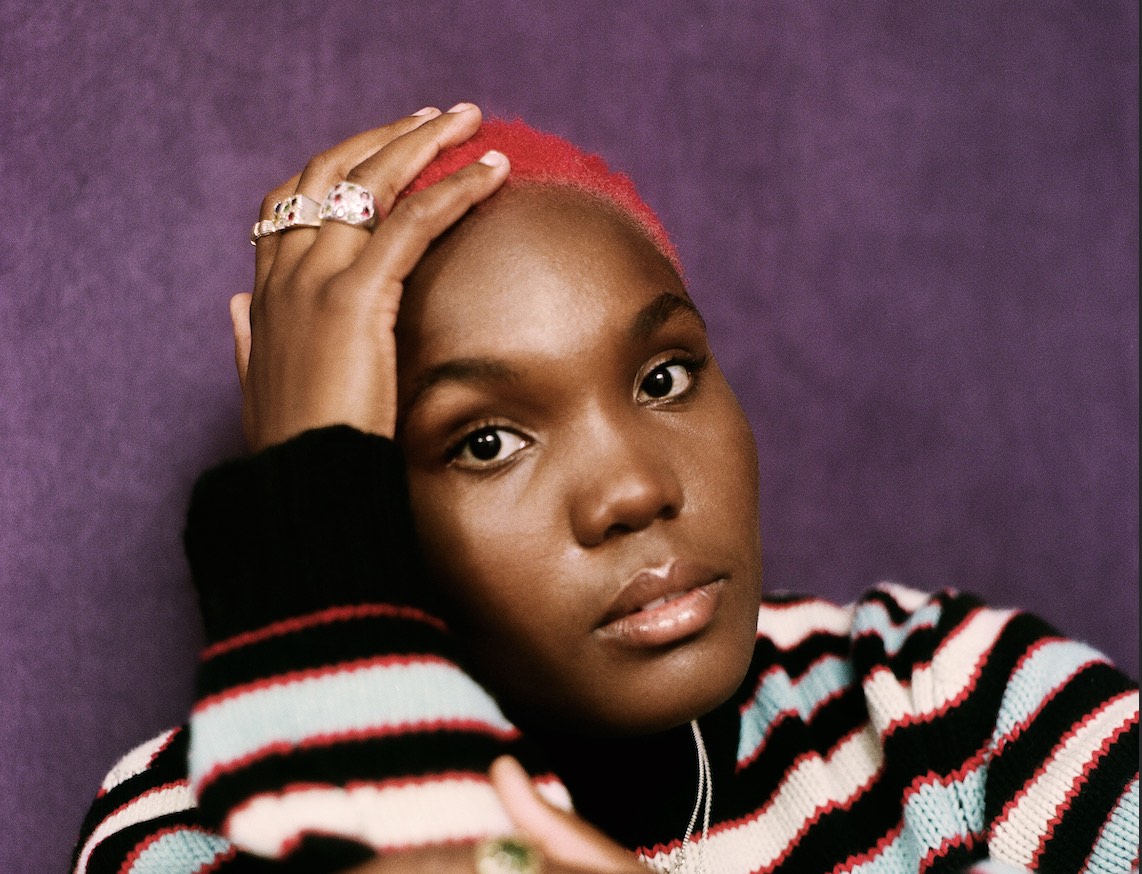 Q: How did the process behind creating My Soft Machine begin and what inspired the record?
It began how it always begins for me - this deep itch to make something, this weird inner ache materialised. I started collecting - stories, poems, albums, films, photographs, and fragments of documentaries. Then I got into the studio with people I really trust and started experimenting.
I was listening to Brian Eno's episode of the "Broken Record" podcast and he talks about creative people being cowboys or farmers - cowboys being people that are always hunting for new adventure and to cover new ground and farmers who cultivate the same aesthetic, nourishing the same plot of land for a long time. This record was inspired by wanting to be a cowboy, by wanting to be in uncomfortably deep water and try new things.
Q: 'Pegasus' features a collaboration with Phoebe Bridgers, an artist you've often cited as an inspiration in your writing, how did that come about and what was it like to work with her on something you created?
Phoebe is a friend of mine, I met her during the pandemic when I was 19 and we were both fans of one another. Then we started bumping into each other more and more often and ended up singing with each other at Coachella and Glastonbury. It just felt completely natural to bring her into the My Soft Machine world, her voice is so rich, she is such a generous human being and such a natural sonic shapeshifter.
Q: When you release an album as personal as My Soft Machine, is there relief on release day or stress that all your thoughts are out there for listeners to pick through and dissect?
I think it's a mixed picture - there are nerves and terror, there's giddiness, there's intense relief and intense inner tension - it's truly a bit of everything.
Q: You're about to head on the road across the UK and Ireland, what's the process behind taking songs to the stage?
It's a long and really fun process actually. We really comb through the layers of the songs, I fill the production with lots of almost imperceptible found sounds and ambient noises so recreating the richness of the music for live is a real labour of love. Then we practice until we go a bit nuts and explode into things - energy is a big part of my live performances.
Q: You cancelled a portion of your previous tour in order to focus on your mental health, what measures have you put in place on the new tour in order to protect both yourself and your tour team and how important is it for the industry as a whole to put more measures in place to protect more musicians from experiencing mental health difficulties and burnout?
I've just been really diligent about creating an atmosphere where everyone takes care of themselves and each other - we work out, we go to galleries, we eat our greens, we support each other. It's incredibly important for the industry as a whole to protect people. Artists are sensitive souls and that is why we make art. In order to make touring a nourishing, positive space we have to approach it as a community.
Q: If you could relive one moment in your music career again, what would it be?
Tyler the Creator tapping me on the shoulder at Coachella.
Arlo Parks plays the 3Olympia Theatre on 5th September. Tickets from €29.95 are available here.