Every year the GoldenPlec community of writers and photographers get together for a natter about which artists we expect to explode on the music scene in the year ahead. We have selected our 'Plec Picks' for 2015 and the list encompasses a wide range of artists, highlighting some of the best bands and solo artists currently active in Ireland.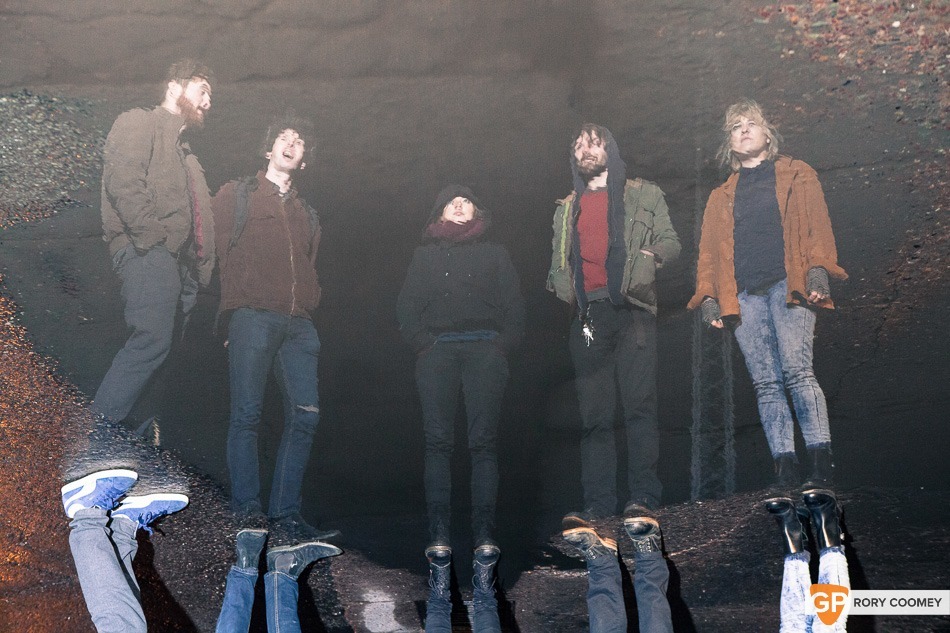 Getting it Together
"It's quite a simple story really," frontman Cathal Mac Gabhann told us recently when we settled down for a chat about the band. The Altered Hours began life as a seven-piece folk outfit who used to hole up in a little cottage in the back-arse of County Clare where they would play and write their days away.
They've slimmed down to a five-piece and together, they hightailed it back to Cork city. Maybe it was the influence of their slightly more metropolitan surroundings but soon they found their sound becoming increasingly electric. Despite this shift in style, Cathal feels that their original vision as a band has not shifted since they began.
"It has progressed but it definitely feels like the same intention. All the writing is coming from the same place. It feels like a progression since the band started rather than drastic changes. We constantly move around and try to find exactly how and what we want to express."
It's testament to this commitment to evolving that it's hard to pin their sound down, and we reckon that's a great thing. They create cornerless shoegaze dreamscapes like Sweet Jelly Roll whilst still managing to prove that they really know their way around a chorus. And then there's the abrasive drone of tracks like Dig Early that can crank to brain-bending intensities.
Getting it Down
So far they've treated our ears to a couple of very fine EPs. 'Downstream' (2011) impressed despite being a DIY effort recorded in their practice space with limited gear. Their second EP, 'Sweet Jelly Roll' (2013) was recorded in Berlin's Funkhaus by Fabien Leseure and released on A Records, the label which is co-piloted by Anton Newcombe, main man with the Brian Jonestown Massacre.
The band found this recording experience to be a lot more relaxed and satisfying than their earlier takes.
"We did a lot of the takes live and we didn't have to run around changing microphones and so on. We could focus on our jobs more which was the main difference.The other difference was we were in another city. Recording out of our familiar environment, we latch on to the music more rather than getting distracted by our normal lives."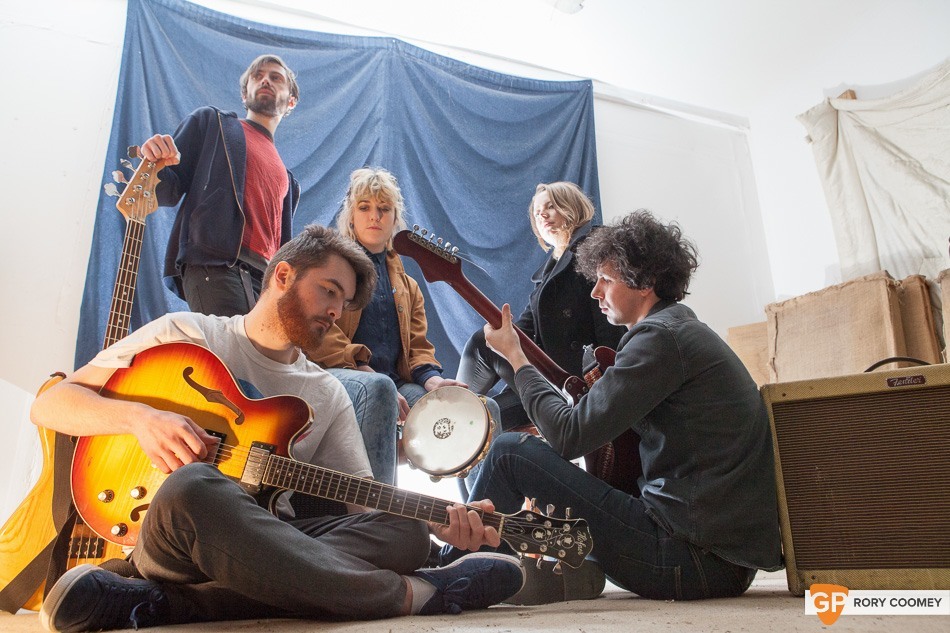 Their recent tour of England and France was their longest to date. Cathal recalls playing La Maroquinerie with Clinic as "a huge highlight." They rounded off the year with a sold out show at The Triskel Arts Centre.
"It was the last date of the whole year and it was back in Cork. I don't think we had played there since April. It's always fun to play at home. Playing to strangers, we seem  to perform a lot heavier whereas at home, you know a lot of the people so it's more of a fun vibe. Sometimes we can get extremely aggressive or intense on stage, which we like, but in Cork we really want everyone to have a good time."
Getting it Right
2015 is shaping up to be a major year in The Altered Hours history. There are single releases and their corresponding videos in the works and most importantly, their as yet untitled debut LP is set for release this year.
Their next scheduled show will be at the Cosmosis festival in Manchester where the band will get the chance to perform alongside psych bands like Dead Meadow and Singapore Sling which Cathal lists as some of his favourites, "I'm mad into those bands so it's kind of an honour to be asked over to play."
The Altered Hours are a band that loves to play live and they exude confidence onstage. Their infectious enthusiasm for live shows always seems to permeate the crowd so we really hope that you'll manage to catch them next time round.