Every year the GoldenPlec community of writers and photographers (50+) come together to vote on their ones to watch for the upcoming year. After pulling the votes together, we select our 'Plec Picks' for 2018. We have classical artists alongside rap, jazz, funk, grunge and anything in between. Our list strives to encompass a broad spectrum of music in order to highlight the thriving music scene that exists in Ireland.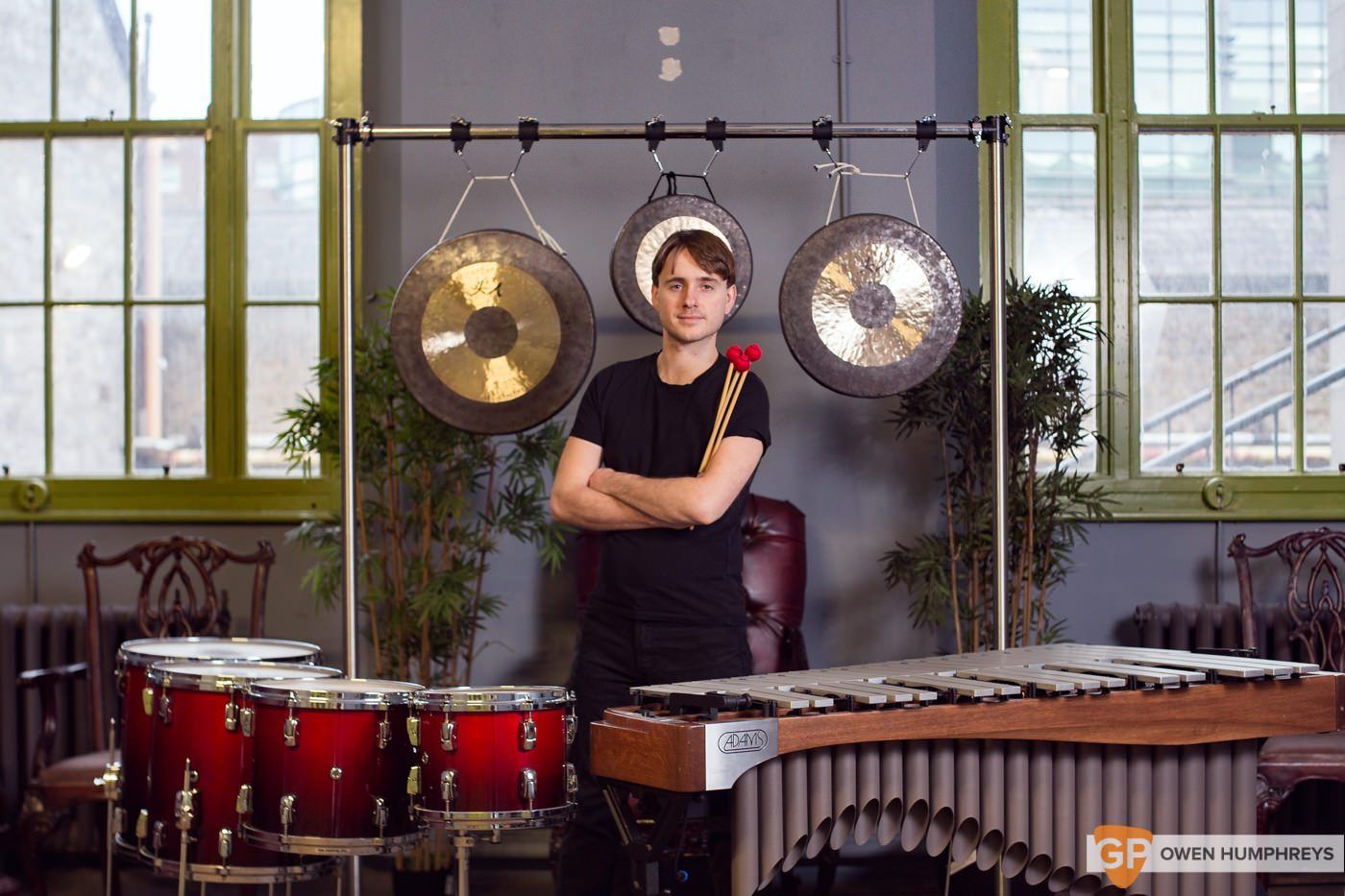 Award-winning percussionist Alex Petcu is an artist with fewer boundaries than most. Equally at home in early and contemporary music, the instruments that he plays (and there are many) take him further than what most would understand 'classical' music to be.
A former artist-in-residence at Cork School of Music, in 2015 he won the National Concert Hall's Rising Star Award and also launched his debut CD Alex Petcu: In Time on the RTE Lyric FM label.
Dividing his time between solo performances and work with ensembles like the Crash Ensemble and the Irish Baroque Orchestra, Alex is also studying part-time at the Royal Irish Academy of Music for a doctorate in musical performance. We caught up with him mid-way through a busy day in Dublin.
Born and raised in Cork to a family of violinists (elder sister Ioana is Associate Leader of the Ulster Orchestra), Alex grew up with music all around him. "I suppose I've been performing all my life, I kind of grew up with it in the house, while I was in college I was still doing gigs, performing in the Cork School of Music… that's what kept me going, really."
Brought up on violin and piano, he parted company with the violin when he was 12 when he realised that he hadn't reached the same standard his sister had by that age. But there was no option of just giving it up and moving on: he had to replace it with another instrument, and so that's when he chose percussion. "I don't know why, maybe I just wanted to play the drums because it was cool at the time…" Within a year he was playing in the Cork Youth Orchestra.
Two years later, he spent his transition year in France, and this proved a major turning-point. As well as honing his language skills, he got to see new ways of playing. "People were doing stuff there that I never thought was possible, like being able to play solo pieces on percussion, I had never heard of that before."
He saw how playing the marimba with four mallets (two per hand) meant being able to play it almost as you would a piano. There were other possibilities as well: "I saw people playing solo pieces on combinations of instruments, you know, using tuned instruments along with drums, gongs, and stuff, all together in the one piece: I thought it was amazing." In France he got to hear a lot of new music for percussion as well, and his enthusiasm for experimental writing has, if anything, become stronger over time.
Listening to Alex, you soon realise that his approach to working, practising, and performing comes as much from his sense of the world around him, the nature of materials and acoustics, as from purely musical issues.
He studied physics at college (he has an MSc from UCC) and still draws on that knowledge: "Even while I'm playing I've had to use the physics, it helps understanding how the instruments you play work—if you hit something, how does it produce the sounds that it makes?"
His doctoral project is all about this, studying the design and resonance of instruments, such as bell plates, to see how they can be developed further, and find out what tunings and other new sonic possibilities there are.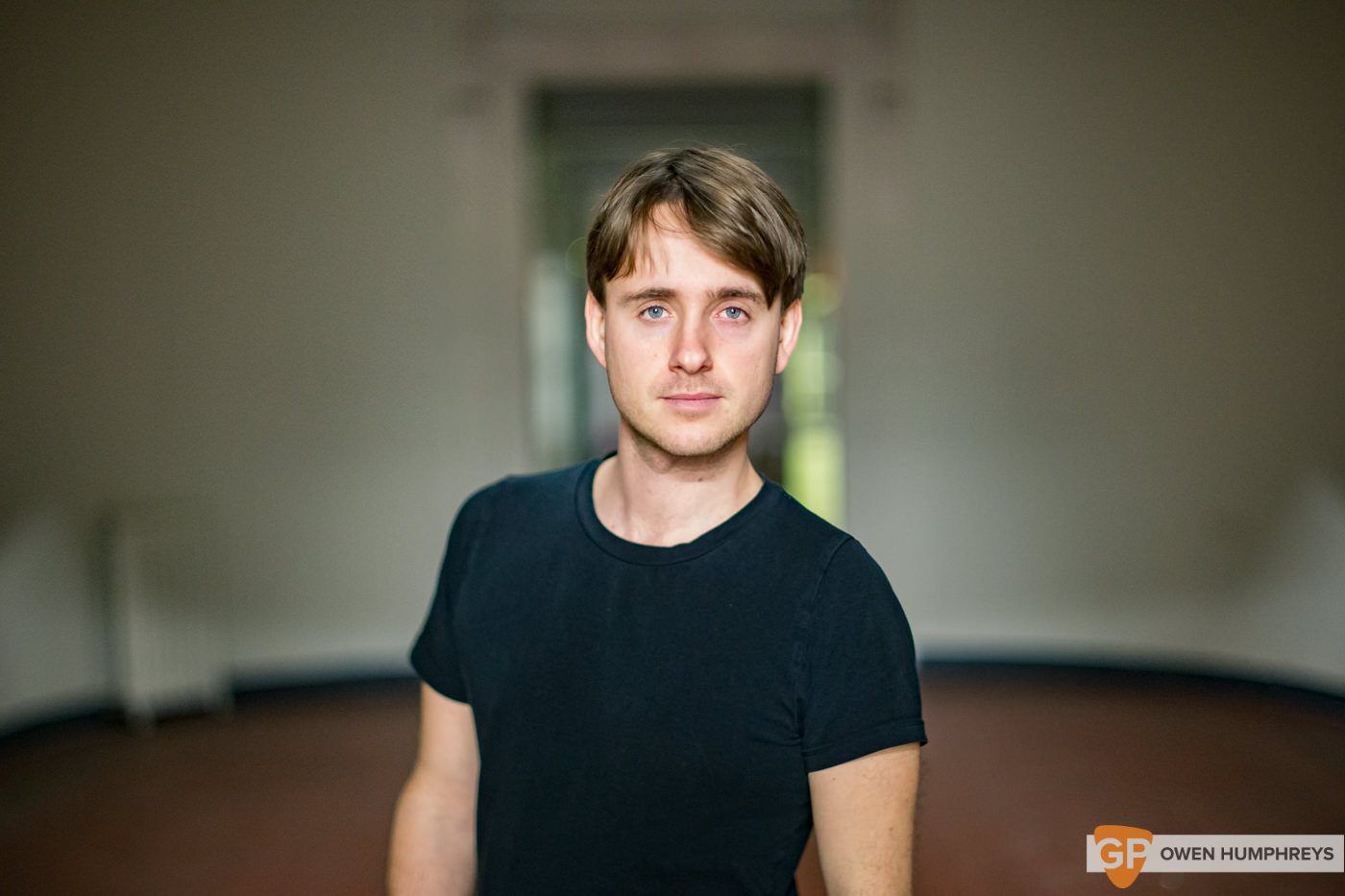 All part of this is his drive to work with composers and encourage them to think about new ways of writing for percussion. Working with a group of young composers ahead of an Irish Composers Collective concert last October—creating a programme 'in dialogue' with Steve Reich's 'Nagoya Marimbas'—he had them over to his place to show them what could work as a set-up for a single concert, including instruments he'd made himself, tuned by hand.
"There was an octave of tuned metal pipes, and similarly-tuned pieces of wood, mostly left over from my parents' attic—as long as they're rectangular enough, they produce a nice note, so an octave of those—a couple of marimbas, and a couple of other things, drums and cymbals and stuff".
After a process of workshopping and development, this project produced six new pieces. He clearly gets a kick out of working with other musicians and seeing what new sounds they find: "I find it really interesting hearing instruments that you think are going to sound just like a 'clang': that you can get notes out of the thing that you find in the shed, and not having it sound like a thing in the shed…"
It gets to the point where almost anything becomes a potentially resonant object. In 2016, Alex worked with composer Tom Lane on the project 'Beats, Bells, and Bridges' for that year's Cork Midsummer Festival.
"What we did was we went around Cork, and we found three locations where we could use something about the space, either as a direct instrument or as somehow influencing the piece. So, one of them was the UCC Quad that used loads of echoes; one of them was on a bridge that, if you jump on it in a certain way, you can get this really heavy bass sound; and then there was a third place that was near Shandon bells, so that's where I had two octaves of bell plates made. So somebody was up playing the Shandon bells and I was down in the courtyard playing marimba and bell plates.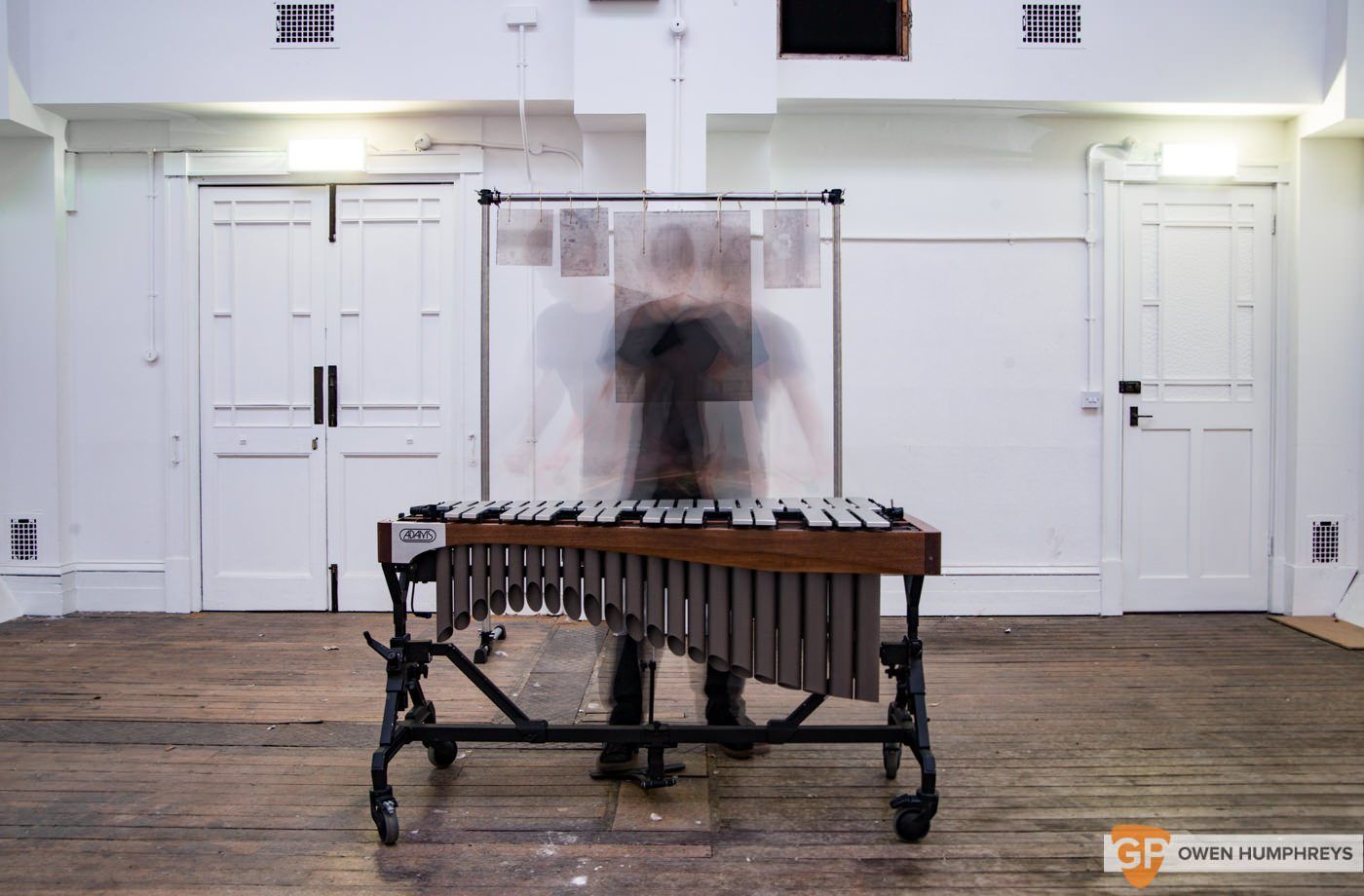 "One of the aims of the project was to get the audience to see the world a little bit in that way, so, after that bridge piece, the next time they walk along that bridge, they're going to notice when somebody is walking and they hear the bass tones coming off it, and they might think on another bridge that they're on, 'what sounds do I hear now?'—and noticing those things generally makes you happier, so it was a good thing to do."
It all seems to come down to understanding where you are, and the qualities of what you see around you: "I like that: finding a space that has something interesting about it, not just how it looks, but how the sound is produced there—it could be echoes, it could be other resonances…"
Alex has a pair of solo recitals in Galway coming up on Jan 31st (The Cube NUIG, 1pm & Portershed, 6pm—two separate programmes) with Music for Galway. Other appearances include an educational outreach tour with his group Bangers and Crash Percussion, visiting ten schools across Co. Cork at the end of the month, and an appearance at the Quarter Block Party in Cork on Feb 4.
Following this he tours with Irish National Opera in late February and early March, performing with the ensemble in Thomas Adès' opera 'Powder Her Face'.
For more details, visit here.