Every year the GoldenPlec community of writers and photographers (50+) come together to vote on their ones to watch for the upcoming year. After pulling the votes together, we select our 'Plec Picks' for 2020. We have classical artists alongside rap, garage rock, bedroom pop and anything in between. Our list strives to encompass a broad spectrum of music in order to highlight the thriving music scene that exists in Ireland.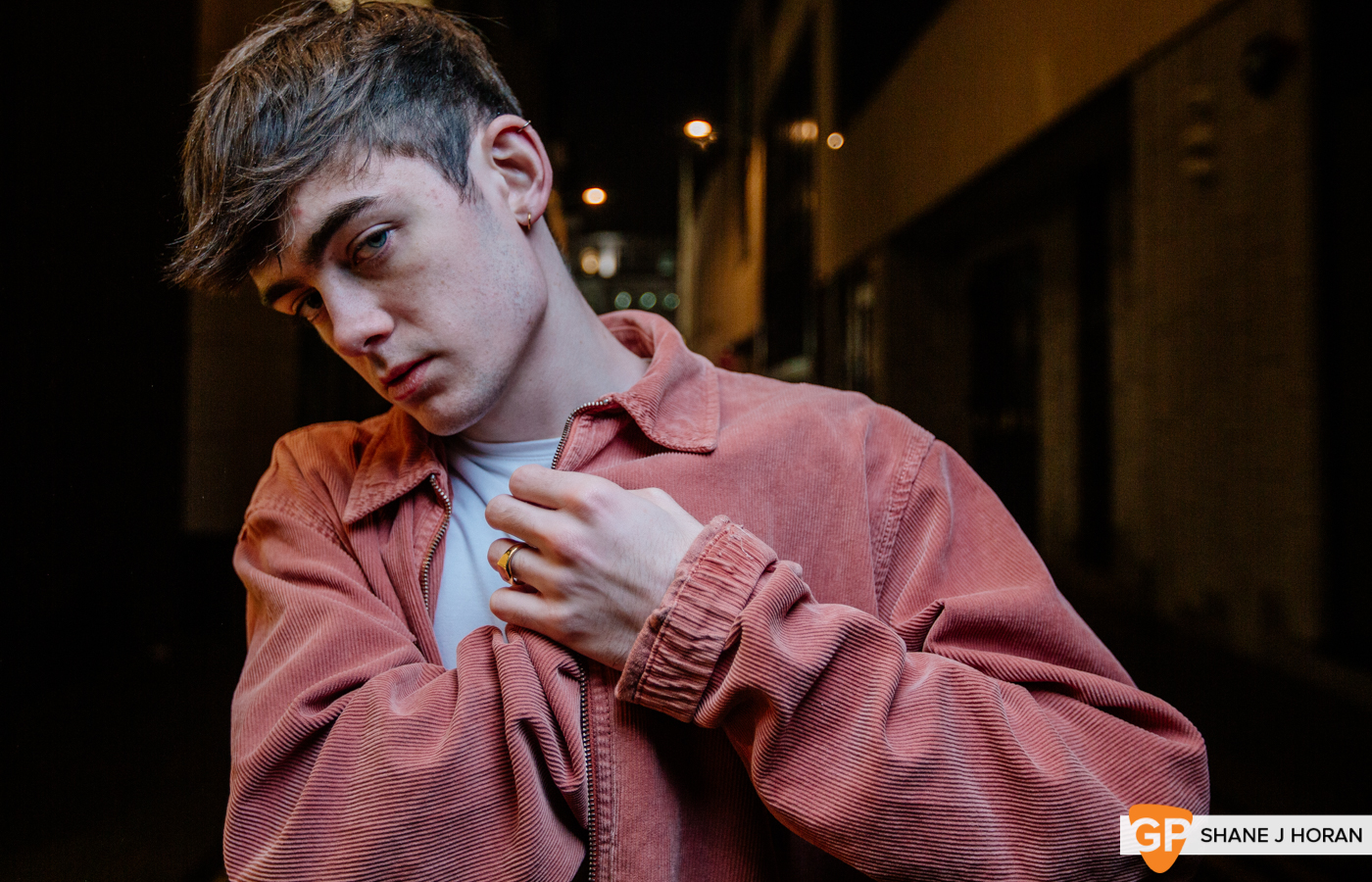 Alex Gough sure knows how to stand out. Rapping, singing and drumming simultaneously, Gough's live performances set him apart from his contemporaries in the Irish music scene.
You can see the raw energy, passion and conviction in each of Gough's performances, and despite the concerns of management and friends, he shows no signs of stopping. "My girlfriend and manager said to me one time that they thought I was going to pass out. I was feeling fine but looking at me I was sweating, going pale, and when I'm done I just need to have a sit down" Gough laughs.
It's a damp and cold Wednesday in December when GoldenPlec meets Gough in one of Cork's finest coffee establishments. We're here to discuss a year that's taken Gough from relative anonymity to half-a-million Spotify streams and playing shows at Electric Picnic and in London.
Gough was six-years-old when he took his first steps towards music. Inspired by the movie School of Rock, Gough was determined to learn how to play the drums, and as a present on his sixth birthday he was gifted a drum kit. "It was a stupid Smyths drumkit" Gough admits, "I really started taking interest in it to a point where there was a good reason for me to get lessons."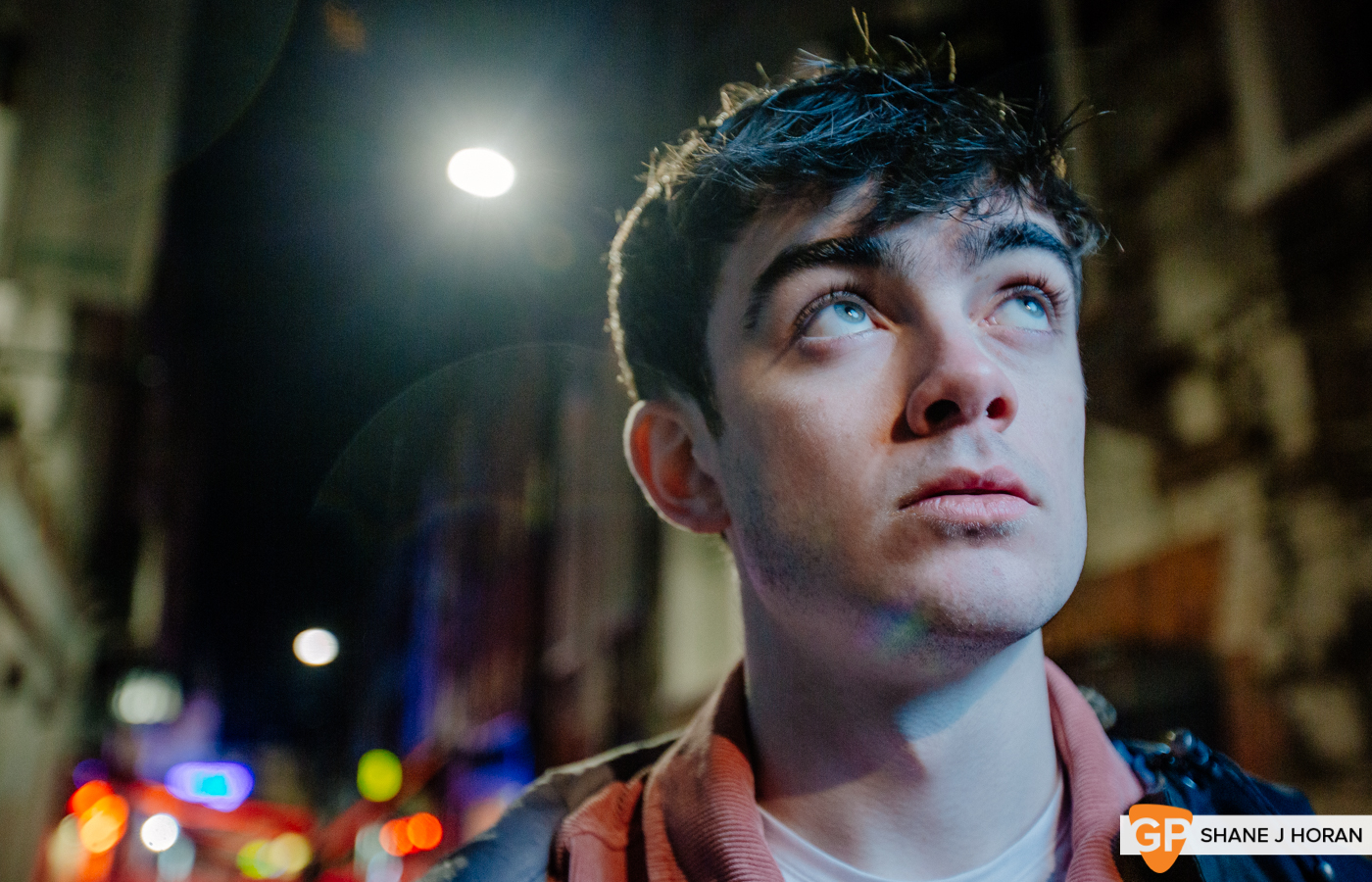 From the age of 12, Gough began taking formal drumming lessons honing his craft through hours upon hours of practice and YouTube tutorials. Aged 16, Gough began writing music for the guitar before moving onto the next stage of his musical development: music production.
After learning that people were beginning to produce music from their bedrooms, Gough borrowed a copy of production software Logic and began figuring out the ins and outs of the programme. Without ever intending to, he found himself producing house music. In Gough's own words, "When you first pick up a laptop or Logic or something like that, the first thought is 'What is the most electronic thing I can make', and that kind of music is the first thing that comes to mind."
As time passed and Gough's own musical preferences developed towards a hip-hop and jazz orientated sound. "It's jazz I'm most influenced by now" Gough notes, "not only because it teaches me more about my instrument and helps me excel at the drums, but you can also learn so much about playing other genres because it's the basis of so many types of music".
From 2015, Gough was releasing music on SoundCloud. By 2017, Gough was slowly putting together his debut EP 'Day & Night', which was followed up by the 'Eighteen' EP later that same year. With tracks such as the ethereal Areyougonnaloveme? and the softer Pt.2, 'Eighteen' marked the first time Gough had released a song featuring his own vocals. 'Eighteen' marked more than just Gough's vocal debut though, it also included an early versions of Afraidofmoney, the track that would go on to kick-start his rapid rise.
Gough's vocal renaissance didn't last long, however, as 'Eighteen' was followed up by two instrumental projects, 'Art is Alive and Well Pt.1' and 'Informercial'. The reason Gough decided to cut his vocals? Confidence, or lack there-of; "I hated my voice, plain and simple. I really didn't like my voice on things, and I thought that I couldn't put my voice on anything because it doesn't work". Little did Gough know that just a year later, his voice would be heard by masses across the world.
By 2018, Gough had become prolific in both drumming and production, and just as his band, Central Hall (which he drummed in alongside his brother Jordan) were picking up, he decided to turn his hand back to his solo work.
Afraidofmoney was released as a single in September '18 to widespread acclaim. Breakfast, followed soon after slotting straight into playlists and charts upon its release, its music video catapulting Gough further into the public consciousness. By the time Step To Me came along, Gough started to garner a loyal and ardent fanbase.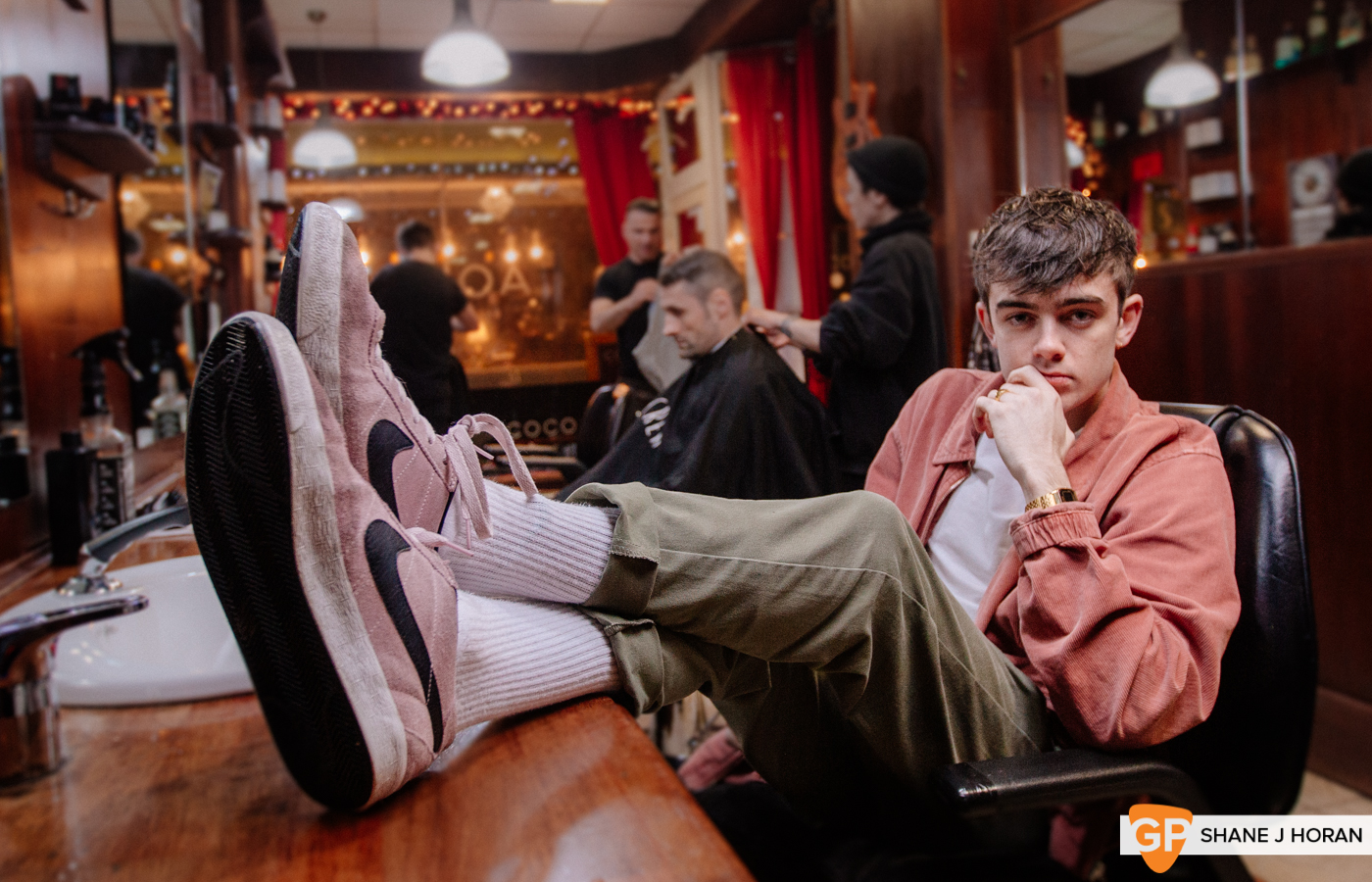 As the singles were beginning to grow, Gough began work on his biggest release to date, his latest EP '80%'. It tells the story of man's dependence on mobile phones and other technology, and the negative effects such technology brings, such as anxiety and stress. Gough worked on the EP until the very last minute only receiving the final masters for the EP on his way to Electric Picnic mere hours before its deadline.
'80%' was met with widespread acclaim and has been streamed over 500,000 times on Spotify to date. "It's crazy" says Gough, shocked by the response, "It's only been out for a month, I didn't expect it to get this big at all. I went into it thinking 'Maybe I'll get on the odd Spotify playlist like the last few singles', maybe get 200,000 streams total. So, to get half a million is crazy."
Since Electric Picnic, Gough has been invited to play in London by BBC Radio 1, supported Easy Life in The Academy and performed his debut headline show in Whelan's. Gough was selected as one of five Irish representatives for this year's Eurosonic Festival in the Netherlands. "We played Irish Music Week a few weeks back and there must have been someone there who saw us. My agent in the U.K. put me forward and we were asked did we want to play Eurosonic, it was crazy" Gough recalls.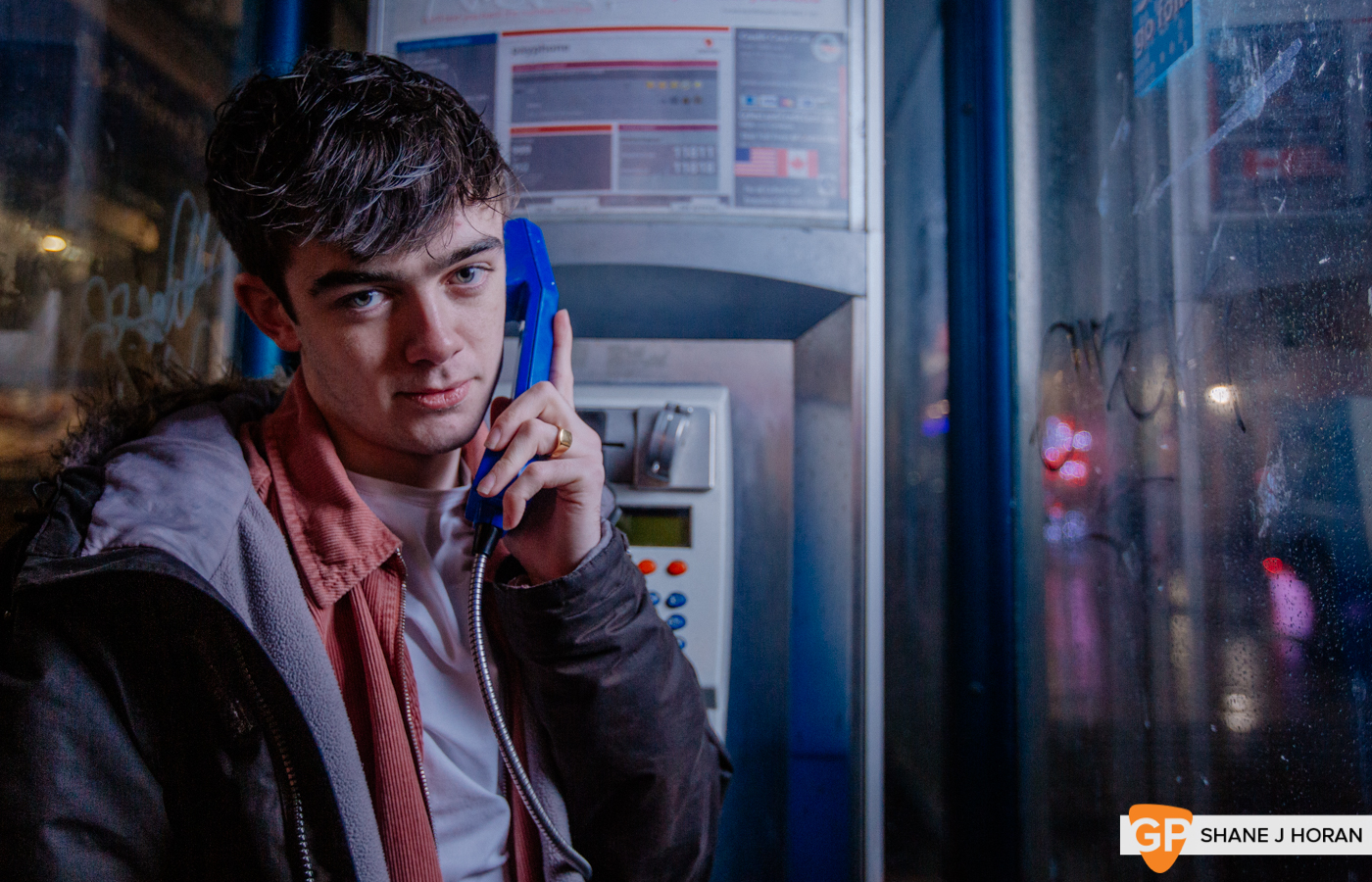 When Gough and co. made their way to Dingle to perform at Other Voices Festival they delivered one of the unexpected highlights of the weekend. Selected to play IMRO's televised stage, Gough was already feeling lucky to be there, but once there is was time to work. When asked about it, Gough is adamant that it was all part of the plan, "Me and my manager were talking about it in the run-up and we both said that it was the most important weekend of the year."
"The televised Saturday set was obviously important because it was going to be on TV, and we were buzzing because it went great, and then we went into the Sunday wanting to play a very chilled set and that gig ended up being better than the TV one" he laughs. "That was one of the best gigs I've ever played, we just had fun and it was a relief to know that when we were having fun, the audience were feeling it too".
The band, made up of Gough on drums, Matt Corrigan (guitar), Hugh O'Connor (bass) and Peter O'Sullivan (keys) treated punters to a jazz infused improvisation featuring covers of Eminem's Without Me and Kanye's Fade, the group's set closer, Breakfast, was met with one of the biggest cheers of the weekend. With a queue going around the corner outside the venue, it was a moment to treasure for band and viewer alike.
With Eurosonic fast-approaching and a new EP planned for later this year, things are already in motion to propel Alex to the next level, and he's grabbing every opportunity with both hands and running with it. Only a fool would bet against him.