Since the birth of hip-hop, the rap duo have nurtured a special place in the genre's varied history. From Eric B. and Rakim in the late eighties/early nineties to the likes of Outkast (Andre 3000 and Big Boi), Clipse (Pusha T and No Malice), MobbDeep (Mos Def and Talib Kweli) and, most recently, Run The Jewels (El-P and Killer Mike) and Bad Meets Evil (Royce da 5'9" and Eminem), such duos have made some of the biggest and most influential tracks and projects the culture has ever seen.
In these early years of the newest wave of Irish rap, duos have been something of a scarcity. TraviS x Elzzz however have the potential to define a new era. From formation during the pandemic, it's been a whirlwind.
"We're excited man, can't wait" TraviS smiles, as he chats to GP from a car alongside his partner in crime Elzzz, "we've put in all the work and it's finally coming to fruition".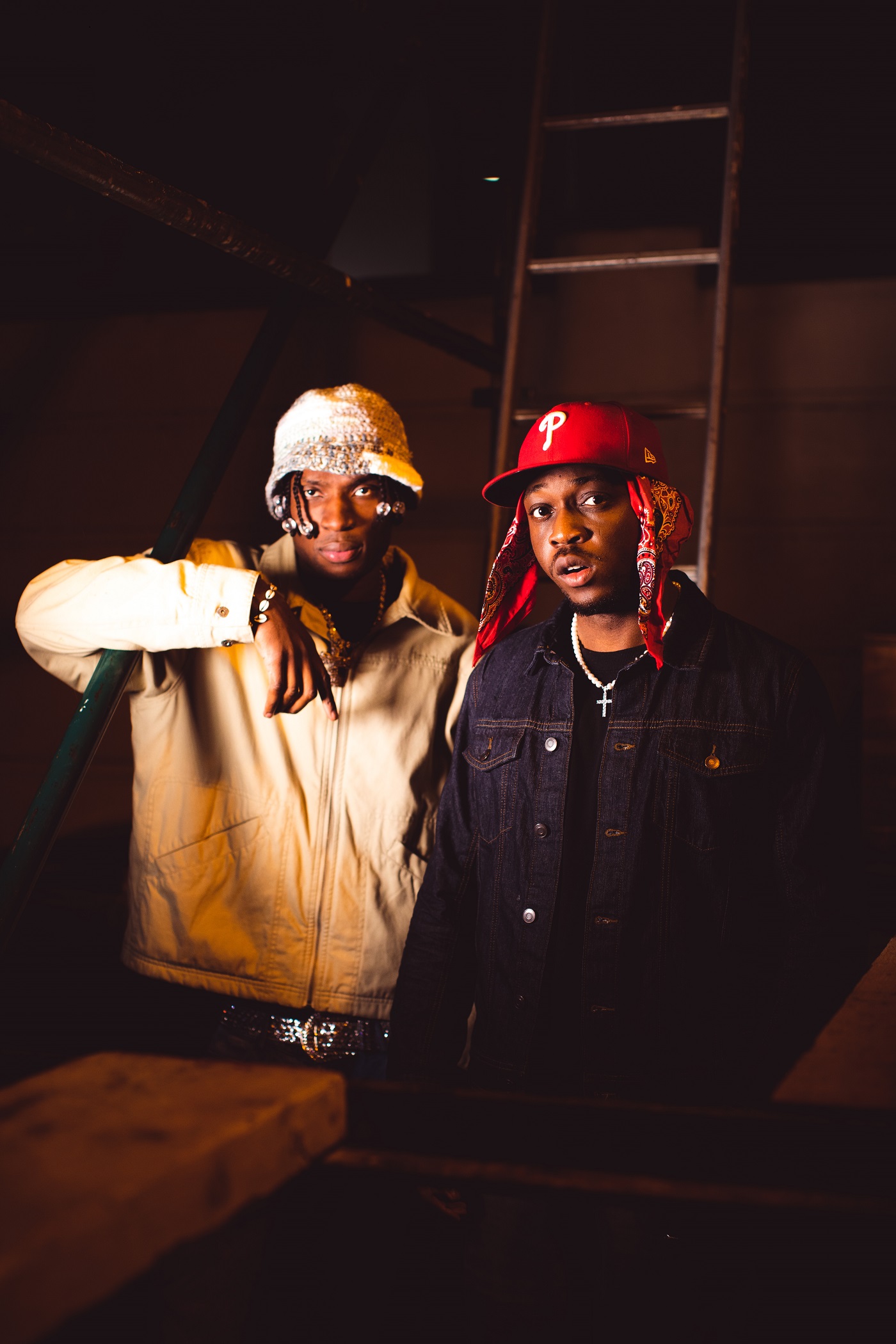 The pair are speaking two days before the release of their debut project Full Circle. The project, released on the 17th of January, was a smash and made history by reaching Number 2 in the Irish Album Charts the week it was released, making it the highest charting homegrown Irish rap album of all time.
"It shows that we're meant to do this" TraviS explains of the pair's quick rise in popularity and stature within the rap scene.
"Seeing the reception from the first few releases has been amazing, things have been happening so quickly. We just let it be, we didn't force anything and it brings us here; full circle. I remember when we were picking the release date, the name and now it's out, it's exciting".
"I initially started performing at Cleavage Club, which is run by Monjola" Elzzz recalls of the earliest days of his music career, "I was in college at the time, I was balancing different things and I was just doing it for the craic.
"During lockdown I finished my masters and that's when I started getting close to TraviS and his brother; they moved to five minutes from my house so I was always with the lads, freestyling and listening to music and that's when we decided to go for it and make music what I want to do with my life".
"When I started rapping under Elzzz I dropped two songs in three days and it just went crazy and I saw there was definitely something here" he adds of his rise, "I just went with it ever since. I started to believe in myself from that point, because you know yourself self-doubt can come in, especially when you put yourself out there, but no the reception's been amazing".
"What we're going to achieve in a matter of years will feed back into Ireland and it will forever be seen in a completely different light"
For TraviS, who prior to music had been a model in London, music came just as quick. "I started around COVID, then I dropped 'TBH' and just went with the flow" he smiles.
Despite his relatively recent start, music's always been in his blood, a point further cemented when he found a recording of a song he 'wrote' when he was 12.
"The verse was crazy" he laughs; "when I think back to those times I see that I've been doing music for time. My aunt would always be singing in the house, she has a crazy voice and I remember her singing and just being inspired by that to try it myself.
"When I was in London last summer, I remember saying to myself that I need to hop onstage at some point because I'm going to be a rapper" he notes, "I felt like something was guiding me this way because I was staying with one of my boys in London who has a studio in his house, and I would wake up every day and record so I knew something was changing".
"There was a producer link-up in the UK and I was nervous as hell, and I didn't know why I was going but I felt that I had to so I got up and spit and from there in all changed. When I got back to Dublin I had a show two days later, a month later another show, and it's been crazy ever since".
"We're changing the culture in Ireland; we're first generation so everything we do is relatively new"
After meeting at the Dublin 18 meeting point known as 'The Trenches', the pair started to work together, alongside producer Liam Harris, and released their first collaboration, 'Vision' in early 2021.
From there, they released 'ICL' and 2022's 'Logic Files', all racking up thousands of streams each online. In the two years since they've been working together, the pair have released 10 singles, all with Harris on production.
"That guys was sent to us by God" TraviS replies when asked of Harris' significance to the group, "The synergy between us is unbelievable, it's different".
"Liam's been there from the very beginning" Elzzz adds, "he's made sure everything has tied up perfectly, especially with the project".
Across it's eight tracks, Full Circle is a mesh of kinetic energy and delectable lyrics. A kaledescopic view of the entire genre of hip-hop, be it drill, trap, and everything in between. While listening, it's impossible not to get wrapped up in the blur of it all.
"We want people to see that these guys are here to stay and here to make a difference." Elzzz answers when asked what he hopes listeners will take from the project.
"It's bigger than us, and what we're going to achieve in a matter of years will feed back into Ireland and it will forever be seen in a completely different light".
"We want people to know that we love what we do and want to carry on what we do forever" TraviS interrupts, "We're changing the culture in Ireland; we're first generation so everything we do is relatively new".
2023 has already started with a bang for the duo, but it's only going to get busier. With festival sets locked in for Longitude and more drops planned from their group Gliders.
The demand for new music may have to wait. Needless to say, however, when it does arrive you'll no doubt hear about it.
"Just get strapped up, get buckled in," Elzzz grins gleefully "it's going to be a crazy year".