Perception is a strange thing; aged just 25, Mahalia feels like bona-fide UK R'N'B royalty. The Leicester star burst into the scene as a teenager with songs such as Never Change earning her an invitation to Other Voices. Brit and Grammy nominations soon followed as she began to collaborate with the likes of Rudimental, Kojey Radical and Jacob Collier.
Becoming a perennial figure in any music scene is no mean feat, especially in one that evolves as quickly as the UK R'N'B scene. Mahalia's talent is backed by a relentless work ethic. She has released music every year since 2015 and even found time to make her acting debut in Brotherhood in 2016.
Her 2019 debut 'Love and Consequence' distilled everything she had learned in her near decade-long career into a finely crafted contemporary R'N'B sound. Most recently, she appeared on Raye's sensational 2023 debut album 'My 21st Century Blues', contributing vocals to 'Five Star Hotels', a favour which Raye return when it came to making 'IRL'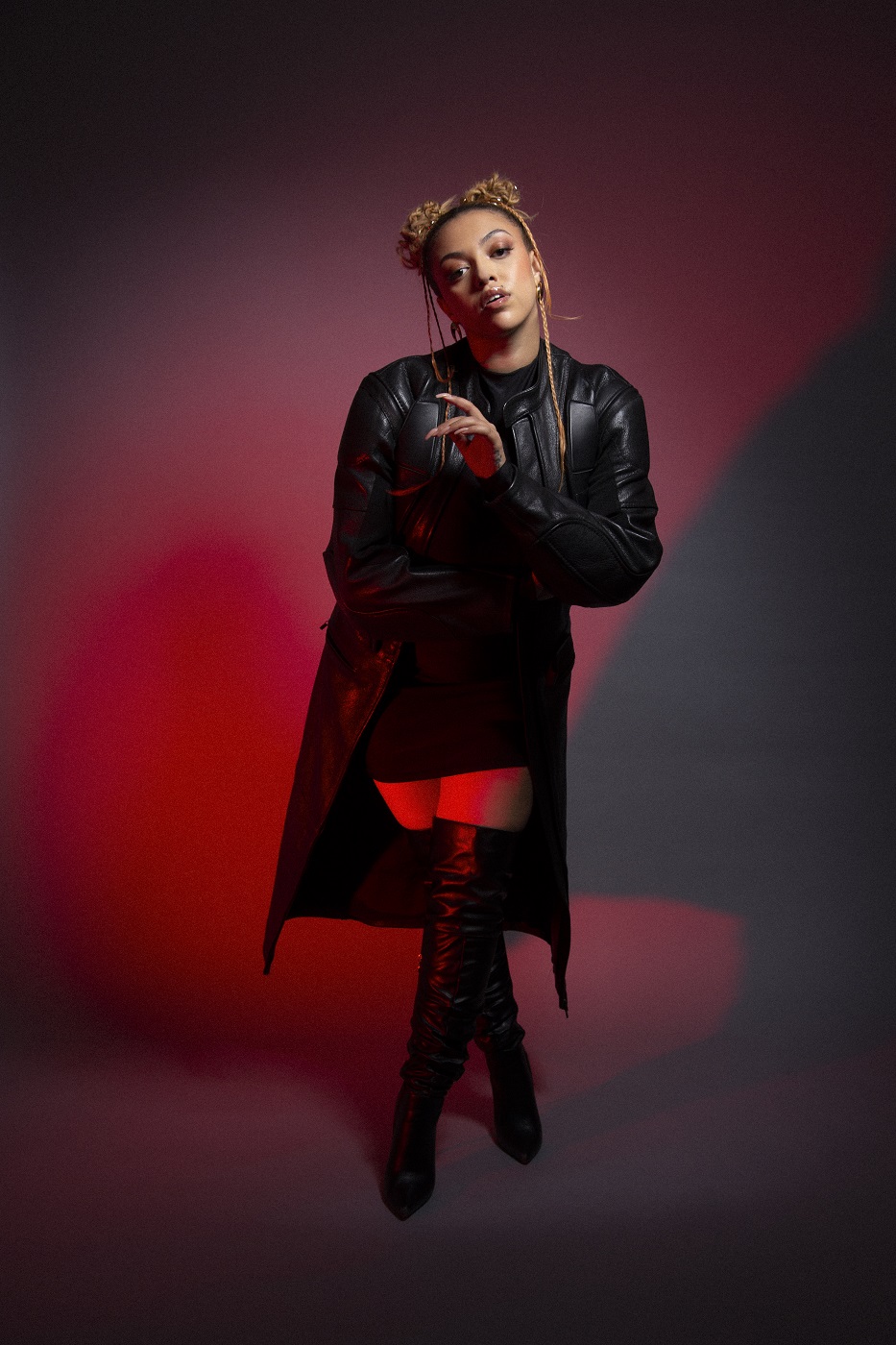 With such an impressive body of work behind her, it seems quite strange that 'IRL' is just Mahalia's second album. But 'life' as John Lennon once proclaimed, "is what happens to you while you're busy making other plans." And this is the idiom that powers Mahalia's latest work, which examines her world like never before.
"'In Real Life', for me, just felt like I could talk about anything, you know?" she tells us over Zoom. "One thing that I felt when I was making my first album was that I stayed away from different concepts because I wanted to stay in the world of love and compromise, whereas with 'In Real Life', I was like, well, now I can talk about anything. I can talk about love. I can talk about friendships. I can talk about me in my day-to-day world."  
With the shackles off, Mahalia was free to delve deeper into the minutia of her own life in search of universal truths. "There's a song called Isn't It Strange on the album that's just all about me and all of my silly hypocrisies as a 20-something-year-old."  
"I think I just liked the fact that it allowed me to go anywhere," she says, contemplating the thought process behind creating 'IRL', "but also, I think I'm a very in real life person. I think people who come to my shows know that I like to talk about everything a lot. I really enjoy that artist to fan – I fucking hate the word 'fans', sorry – but I really enjoy that dynamic and the conversation."   
At the time of chatting to us, Mahalia is prepping for a number of intimate album release shows but cannot wait to get back on the road later this year.
"Touring is my favourite thing to do ever. If I didn't have to be away for so long, I think it would be my favourite thing in life, period, but I'm excited to just get back [on the road] and I've not been back to Belfast in years so I'm excited and to get back to Dublin and Europe." 
We are used to stars claiming that Ireland means something to them and their career and for the most part, we are smart enough to dismiss it as the meaningless platitude it is, but with Mahalia you can feel that when she speaks about Ireland, her affection is genuine.
"Other Voices was huge for me," she says, adding, "Dingle really is my favourite place in the world," before noting that she can't drink the Guinness in the UK. So, no doubt she'll be enjoying a few at Vicar Street on October 13th when she plays Dublin.
"Dingle really is my favourite place in the world,"
However, a well-earned pint of plain will have to wait because right now Mahalia is in release mode, which sees her dipping her toes more into the business side of things than she is perhaps comfortable with.
"I think it's always quite stressful. There's a lot of stuff to get done, a lot of stuff to approve, you know, double-checking everything. That is the scariest thing ever, just making sure everything is right," she says, "but it's hard not to be incredibly excited as well because I feel like I've been building up to this for such a long time."
Mahalia will be channelling the nervous energy that builds up prior to releasing an album into a series of 'IRL' events that will see her connecting with some lucky members of her audience.
"We've got a bunch of competitions running," explains Mahalia excitedly. "With the album being called IRL…I wanted to have just some moments of that because there's no point releasing an album called that and then being like, 'Here you go, everybody, take it, I'm not going to see any of you'". 
"I've got one competition running at the minute which is come and get a mani pedi which is cute…every couple of weeks it's like my ritual. I take the Friday morning, I go out, my boyfriend is not with me, I get to have a couple of hours at the house, I chat to the girls in the nail salon. And so, I just wanted to do that with a couple of fans."
"It is," Mahalia says emphatically when we inquire as to whether establishing a strong personal connection to her fanbase is important to her. "I think it's just because I like that from artists and I think sometimes, I suppose it's a similar thing to giving out what you want to get back."
"I love getting to know artists and I love when I go to a show and they explain everything and they want to talk and you really get to see their personality so I've probably naturally always been inspired by that and therefore done that myself."
Ensuring that the next generation of artists arrive in to a healthier, more balanced and respectful music industry is important to Mahalia and one of the drivers behind one of her latest endeavours, a night showcasing the best up-and-coming R'N'B acts in London called Mahalia Presents.
"I think I've always been really vocal about the R'N'B scene in the UK and it needing more support across the board," she says, adding, "I had a moment of thinking, 'Well, if I can't see it then I should at least try and be a part of that support and a start of that change'".
"That's why I started it, really, just to be able to put artists on who I think people who listen to me might also like. And so that's what we've been doing, and so far, we've sold out all of them." 
The shows have been so successful that Mahalia Presents events now happen in London and New York, but the artist wants to push it even further in the years to come. "I would love to be able to have a festival stage," she muses.
Keep an eye out for Mahalia taking over festivals in the future but right now she's focused on taking things to the next level with 'IRL'. To help her reach the next level, Mahalia called upon the services of friends old and new.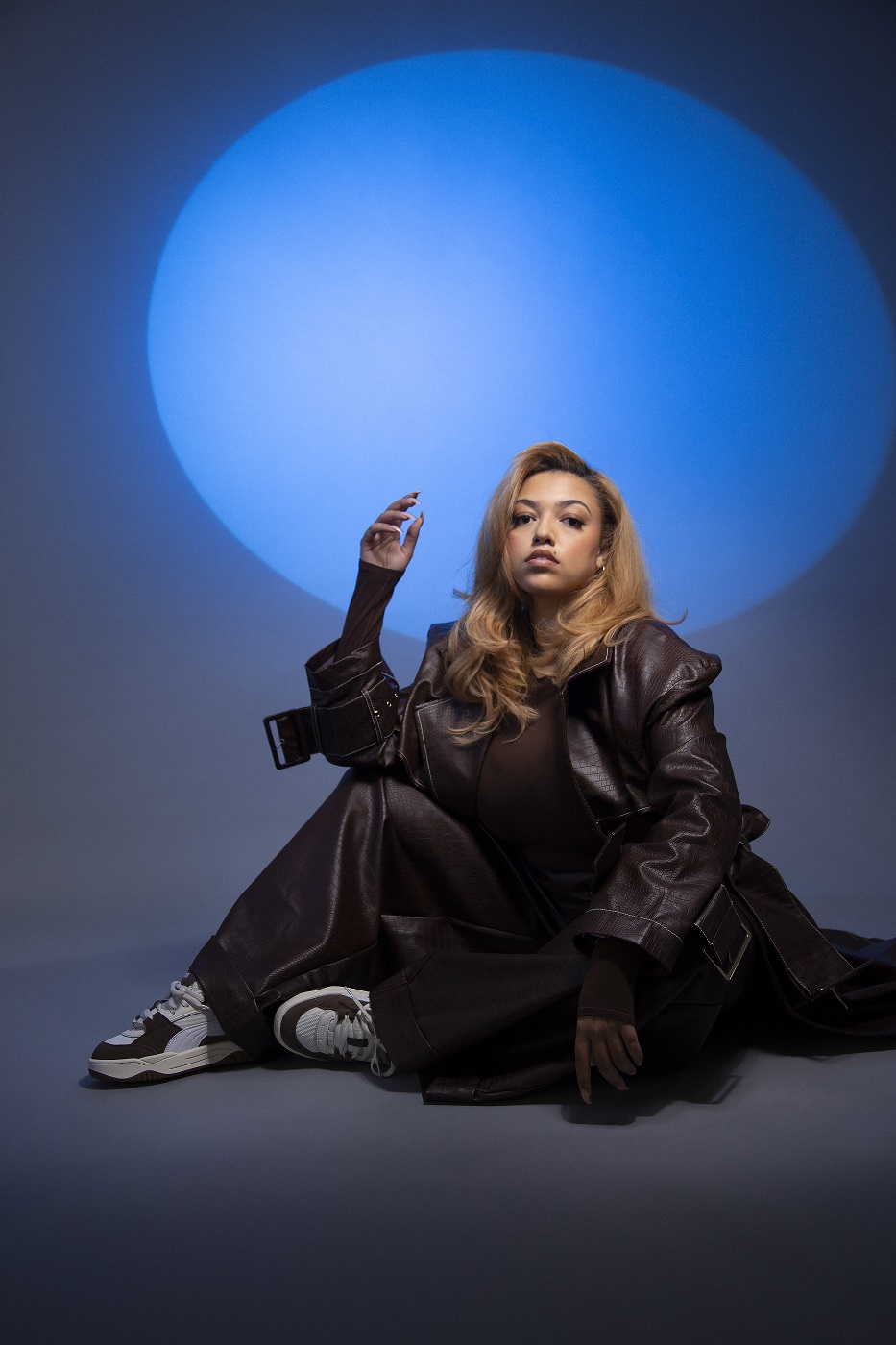 She reconnects with Kojey Radical on Wassup and showcases the talents of up-and coming artists such as Joyce Wrice (In My Head) and hotshot Destin Conrad (It's Not Me, It's You), while she collaborates with her childhood hero JoJo on Cheat, something she was nervous about.
"I just loved her and I've kind of always loved her, she'll never not be JoJo to me," she says, raising her hands in the air.
"Meeting her was really crazy. I actually met her a few years ago and I was completely starstruck and we had this chat and I was just thinking, 'God, you're JoJo and I don't know how to talk to you because you've been in my life for so long.'"
"Most artist that I meet nowadays, they might have been in my life for the last four years but not my whole fucking life, so she was a real full-circle moment for me." 
One of the album's stand-out moments is the radio-friendly fuck you, Terms and Conditions. The track has the feel of TLC's No Scrubs with a modern twist and was produced by Raye.
"Obviously, we've been pals for years, so I think for us it was just really easy to just let that out," explains Mahalia. "And you know, we always talk about boys and the shit we get into and the relationships we've been in, so it just came really easily."
"All those choir vocals and stuff, we just basically stood in the booth for an hour singing in all these different weird voices and tones and volumes trying to create this huge sound behind us. We just had a lot of fun."
I really enjoy that artist to fan – I fucking hate the word 'fans', sorry – but I really enjoy that dynamic
Getting comfortable with being so revealing was a process for Mahalia, which she had to lean into over time.  Once she saw the results, however, it encouraged her to lean further into the process.
"I think right before I started to get into the writing process, I was having a major block and it was about six months where I couldn't really write, or maybe I could write but I didn't really know what I wanted to talk about."
And then I had written a bunch of songs that I felt really great about and I went into the studio and that's when we made In My Bag," she explains of one the album's cornerstone tracks.
"It was a moment for me to be able to actually realise that I was really in the pocket, and I was getting it and I was back again.
"I'm kind of talking to myself and in the bits where I'm saying,'You give me the lemons, I'll make you a glass of lemonade' and 'Give me the wheel, I'll drive it,' I think I'm talking to the version of me that wasn't ready, you know?"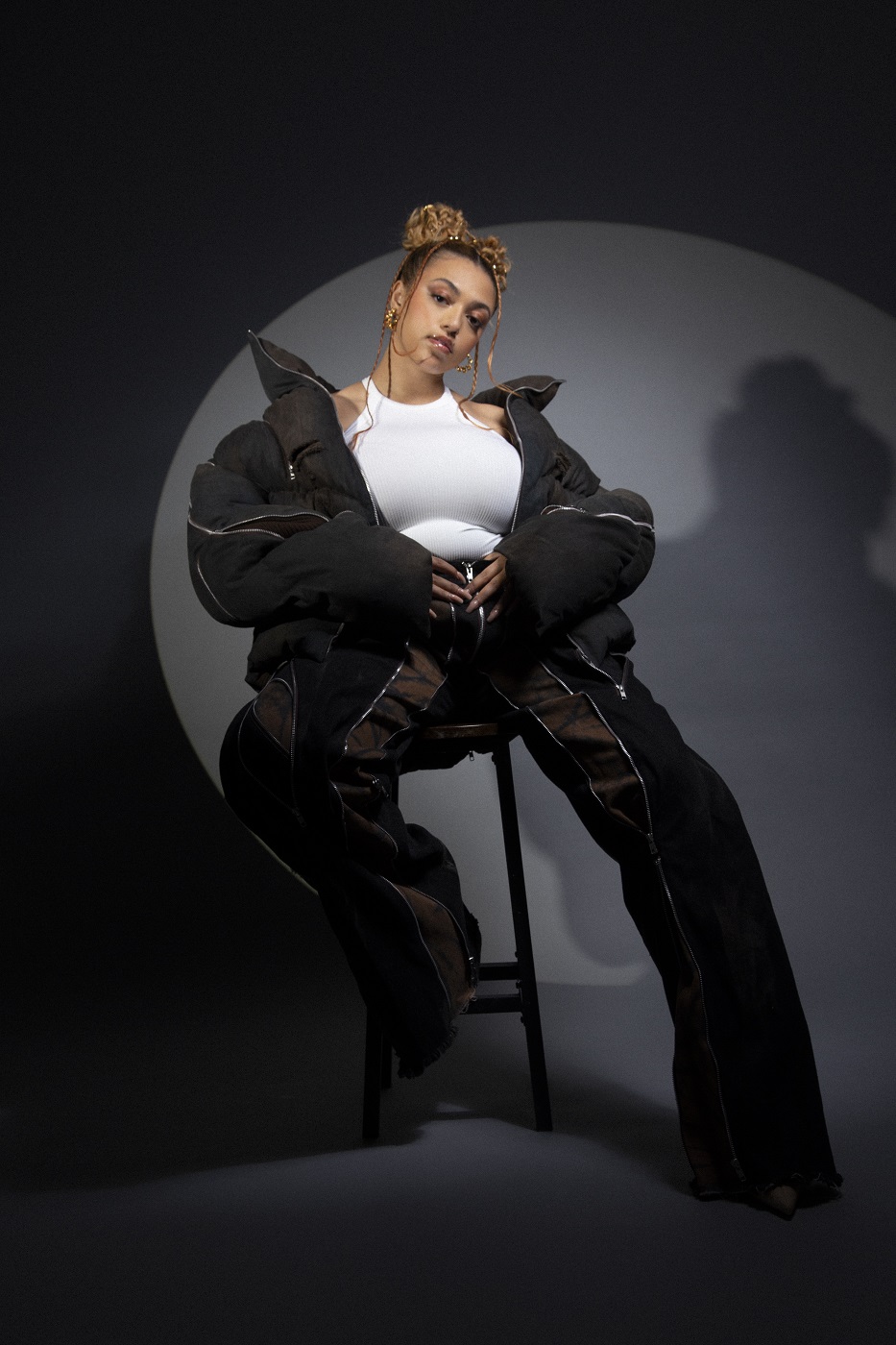 One of the most delicate tracks on the album is November, featuring a beautifully delicate vocal performance from Stormzy, something that may catch people off-guard.
"I think it definitely helped that This Is What I Mean had just come out (2022) and he was singing a lot on there, so I thought, 'Okay, I'm gonna ask now.'"
Mahalia was unsure whether Stormzy would agree to appear on the track or not, but she is delighted with the results.
"I think he sounds so beautiful; I love when he sings. I think he's got such a warm, earthy tone to his voice that is really easy to listen to," she says, adding, "I also just thought it was kind of funny to have basically a song that could be a wedding song sung by me and Stormzy you know? I enjoyed that image."
And it would seem that both artists are extremely pleased with how November turned out.
"I bumped into his manager not that long ago and he looked at me and said, 'Thank you for November.' and I just thought that that was very, very lovely."
Mahalia plays Vicar Street, Dublin on October 13th and Mandela Hall, Belfast on October 14th  . Tickets on sale here.