Never a company to stand still, Irish National Opera is celebrating its fifth birthday this year with possibly its largest and most ambitious production to date: Der Rosenkavalier ('The Knight of the Rose') by Richard Strauss. With a story as multi-layered as a mini-series, and music to match, it offers Dublin audiences the first chance to see this engaging work live on stage in nearly 40 years.
With full chorus and orchestra, alongside a cast of 29 named singers, in a critically-acclaimed co-production with Garsington Opera (directed by Bruno Ravella and designed by Gary McCann), conducted by INO Artistic Director Fergus Sheil, this promises to be a major event of the year.
We caught up with three of the lead performers – soprano Celine Byrne, mezzo-soprano Paula Murrihy, and soprano Claudia Boyle – as they met to begin rehearsals earlier this month. They perform the three principal female-voice roles in the opera, with Celine the coolly aristocratic Marschallin, Paula as her dashing male lover Octavian (a cross-dressed role), and Claudia as the classic ingénue Sophie.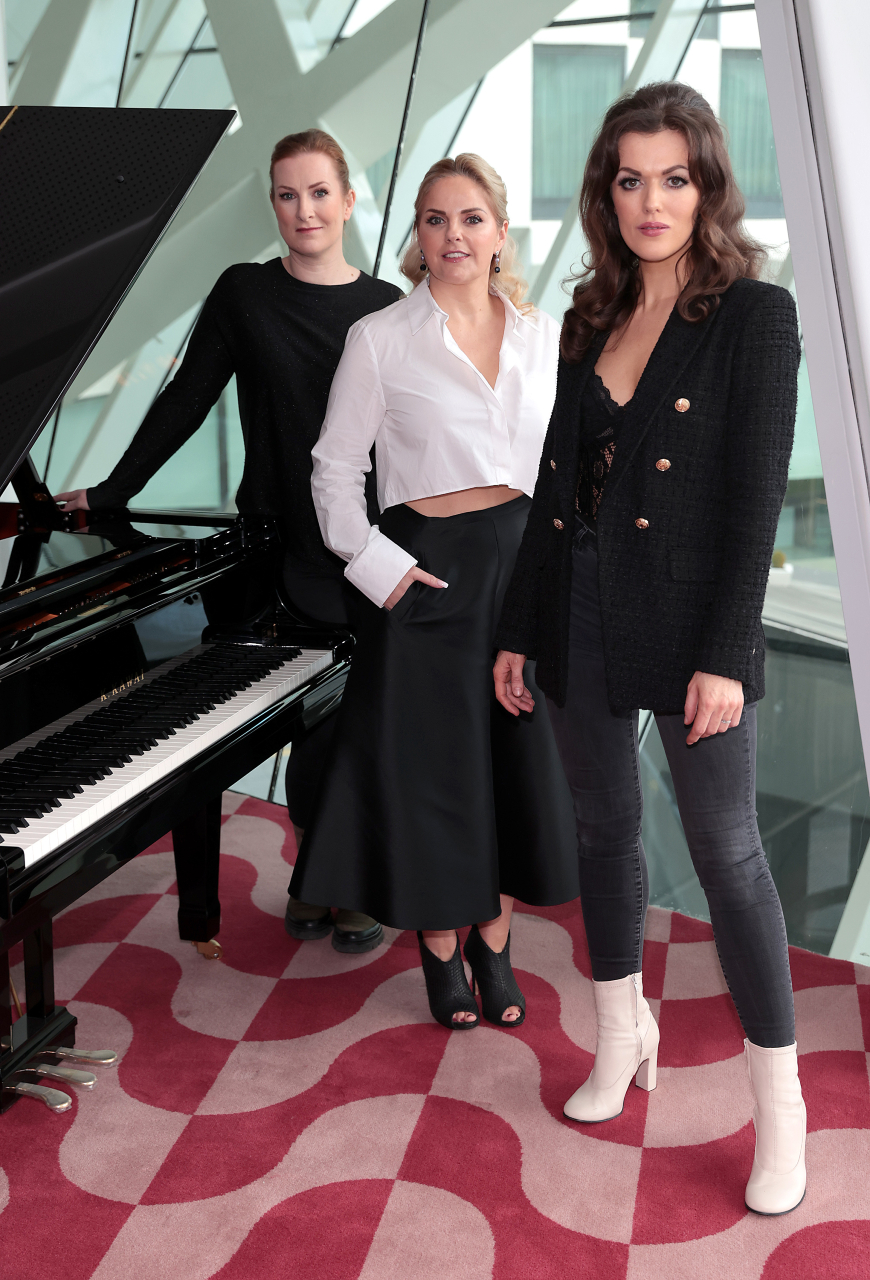 As we gather, Celine begins with introductions: "… we know each other and, we were just saying how lucky it is that they were able to cast it amongst Irish singers… the story revolves around Paula – she's amazing and anybody who's coming to the opera might remember her from 'Carmen', and it's fantastic that we have her back for this role."
Paula joins in with an overview of the opera – what is 'Rosenkavalier'? – "it's written as a comedy, but then there's some very weighty themes that are just linked in, right the way through. It is heart-breaking… and Strauss' writing for the female voice is wonderful."
The opera famously ends in a much-loved trio for their three characters, as Claudia describes – "I think he [Richard Strauss] just had that trio in his mind, the blend of just the three characters, their voices, you know, culminating in the whole spectacle of it. He writes so well for the voice, doesn't he? He understands the voice, which is lovely – it's not always the case!"
While Celine and Paula have performed their roles in other productions elsewhere, this is Claudia's first experience of performing in this opera. As she explains, putting it all together is a test of the singer's craft: "it's a difficult score to navigate, you know, it actually took me about ten days to click into Strauss's harmonic progressions, and where he goes, because at first, I didn't get it… he can take these harmonic turns that you don't expect, but then you get used to them, and know where he's going.
That poses some difficulties just with learning, and then there's a big orchestra underneath you as well, so there's loads of different elements." Claudia's experience as an artist is with music from other periods, especially new music, so coming to Strauss is a bit of a departure, and something she's looking forward to – "I've had two children and I find I'm ready for it now you know – you do kind of gain a certain maturity or filling out both emotionally and physically after you've had a baby.
So yeah, I'm really enjoying it… while I do some contemporary music, I am very keen not to do too much. I wanted to do opera because of beautiful melodies, and I think that's why every opera singer goes into opera really, to sing beautiful line and beautiful melodies. That's just something that I like to hold on to as well."
She's curious to know how the other two find singing these roles again, and she asks them "how do you find going back to it after doing it before – do you find new things?"
You know how we're doing really well in the Oscars this year? That's what you're going to get in Rosenkavalier…."
For Paula, "it's been seven years since I sang it, and it's a different animal now. Your voice changes, so I went back to it properly for a couple of days last week and I just thought OK, we're going to reset – and you do find different things. Some things are more challenging than they were seven years ago. Other things are easier."
Celine takes this further, thinking about the opera as a whole and how it can be framed differently in different stagings – "the production also changes your idea of it, because a director might see a certain scene played in a different way, or they might want you to pose a phrase in a different way so that it can help tell the story the way he or she wants to tell it – even though it's quite clearly the same story all the time, it can be told in a different way or can be a different angle."
Getting back to her own experience as Octavian, Paula gives us a sense of how this role came into her professional life – "it was a very funny time – when I did my first Octavian I was in Frankfurt, in the ensemble, full time in this company, and to get the chance to do such an iconic mezzo role like Octavian in a house like that… I was so thrilled.
But it just so happened that within kind of an 18-20 month period I had three different productions of 'Rosenkavalier', and that doesn't happen very often. Two of them were new productions, which means you get a full six weeks of rehearsal and then perform it, and they could not have been more different, the take on it from every single director."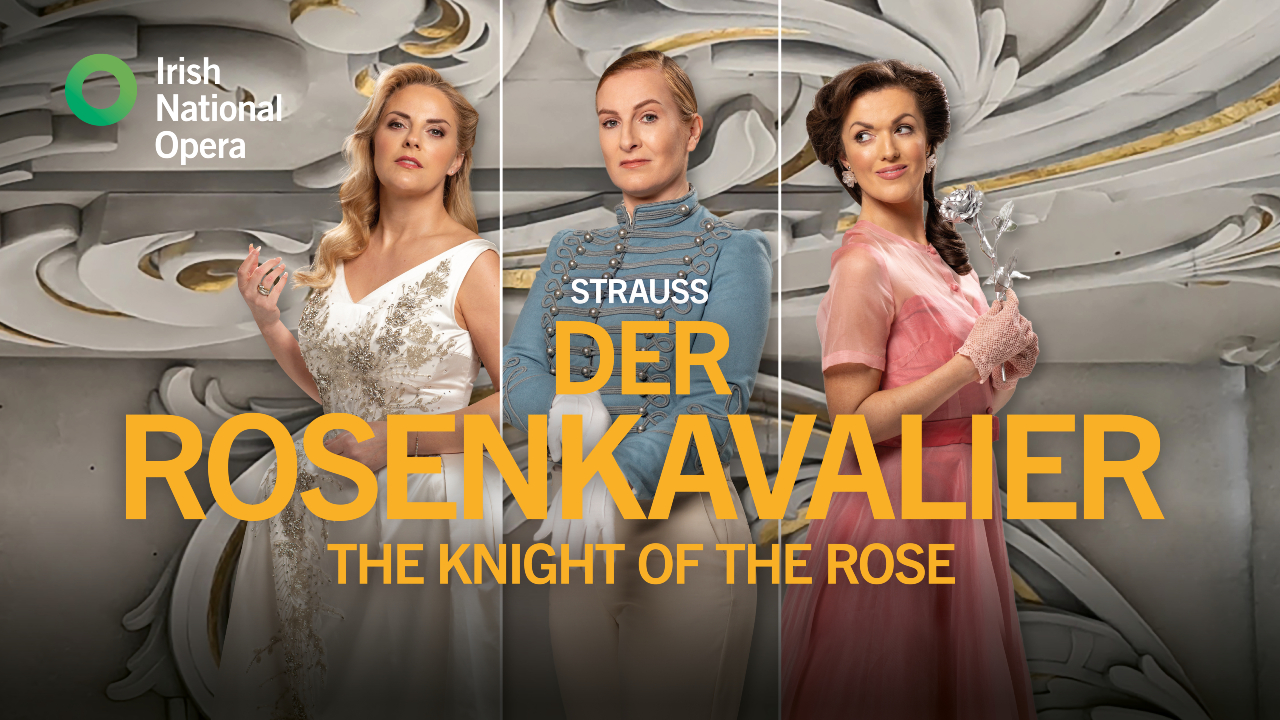 One of the key moments in the opera is in the second act when Octavian (Paula), presents – on behalf of someone else – a silver rose to Sophie (Claudia).
This gets everyone talking.
Claudia: "I just love that scene… I think it's so funny because the opera has all the elements of a farce, but then there's these really societal issues that Strauss deals with, especially around women and their place in society.
And then there's also the theme of the passing of time, but it's so ironic, because then Strauss can almost suspend time, and I think he does it in that scene. It's completely suspended and it's almost like this kind of space. It just creates such space and beauty with these colours and textures. I think it's magic."
Paula takes this further, "one of my favourite scenes is the conversation after it. So Strauss has this incredible suspended moment, as if you're just watching them through another time, and then he just snaps out of it and they become young and charming and kind of awkward and funny… it's just so touching and very vulnerable."
Celine agrees: "You see them falling in love in front of you. It's so romantic."
"It is heart-breaking… and Strauss writing for the female voice is wonderful"
As well as the fine music, for Celine it is the characters and the charged situations that really speak to audiences, especially with her own part in this drama – "I think you can identify with different characters, like with the Marschallin and she's looking at life, she's thinking that she's getting older and feels she's in a loveless marriage, like she's looking at herself and I'm sure there's an awful lot of people that look at themselves in the mirror and go, where's my life going?… We can identify with elements of every different character."
Paula picks up on this, remembering a small moment in the first act of the opera, "there's that moment with Hippolyte, the hairdresser who comes in, and it's just this tiny moment and she looks in the mirror and says, 'but today you've made an old woman of me' – like what's going on, and then she's got to get rid of everybody you know. And it's just this tiny moment that just breaks the mood again."
Like a mirror on a society, 'Rosenkavalier' mixes elements of art and life in sometimes surprising ways, and the conversation veers towards self-reflection, as Claudia continues… "I suppose the older you get, it's funny, you start looking back and you start looking forward and back. And I think Strauss really speaks to that and he deals with those themes really well. He sets the profound against back to the mundane and that's life, you know, that is life. You have these profound experiences, and then you're cleaning the dishes. You know what I mean?"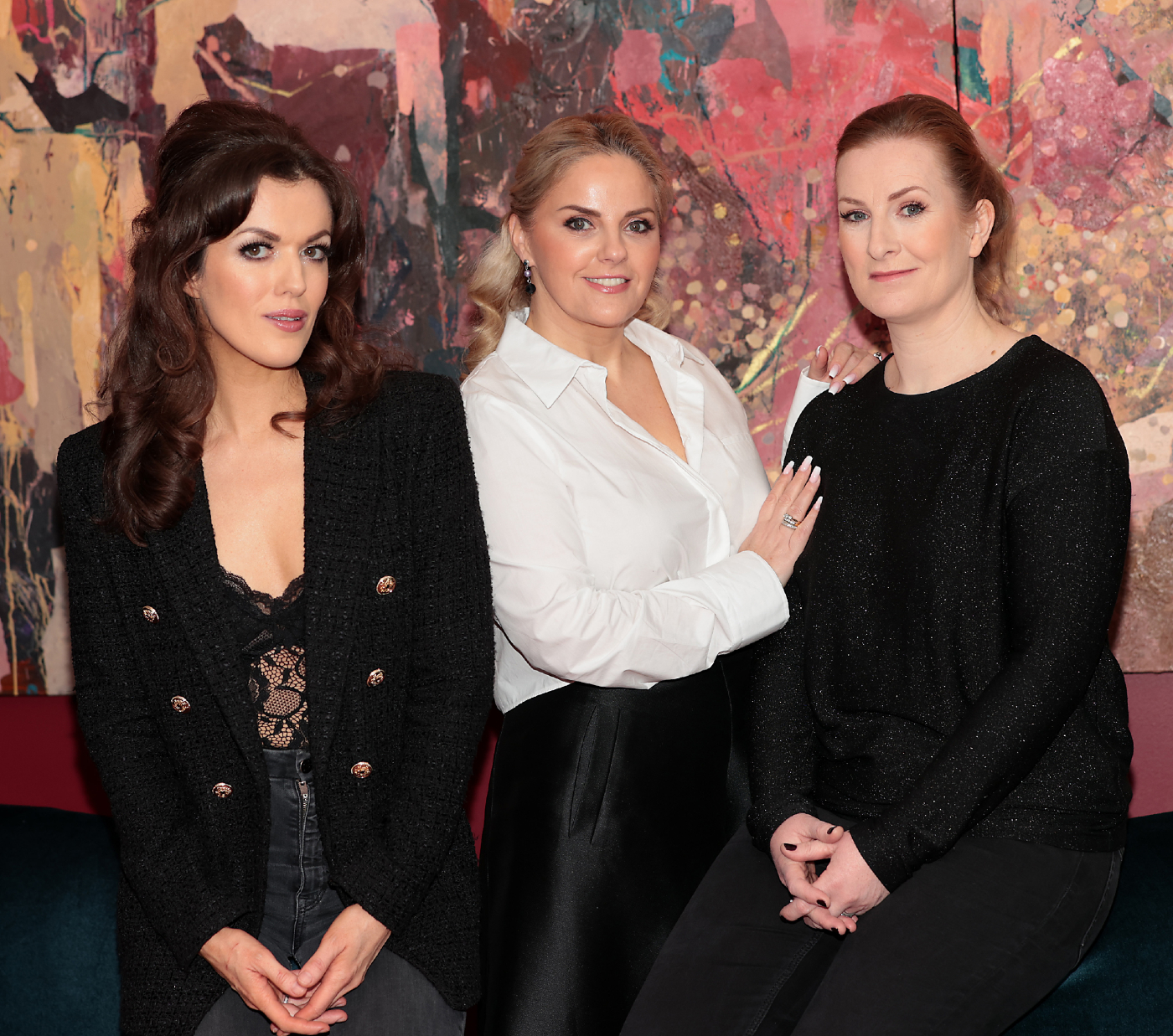 Coming back to the work of putting this production together, they're all agreed that this reflects something much bigger. As Claudia puts it, "Rosenkavalier's on such a huge scale. If it's your first time coming to see an opera, the scale of it, the story, the orchestration… you'll see it's a huge undertaking for Irish National Opera. I think it's very brave to do, and then with the amount of Irish people in the cast, it's very impressive actually."
And Celine adds "it's such a professional company, to have artists singing at a really high level and the fact that they're Irish is even more amazing. You know how we're doing really well in the Oscars this year? That's what you're going to get in Rosenkavalier…."
Irish National Opera's production of 'Der Rosenkavalier' by Richard Strauss will play a limited run of four performances at Bord Gáis Energy Theatre, Dublin, on Sunday 5, Tuesday 7, Thursday 9, and Saturday 11 March 2023. Tickets are priced from €15 to €95 and are on sale now through Ticketmaster.  For more information and booking details see irishnationalopera.ie or bordgaisenergytheatre.ie