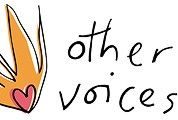 Other Voices is on the road bringing the joys of it's beautifully chosen venues with sublime musical talents to give an experience like no other.
It's a weekend of phenomenal music with the lineup for the weekend looking like this…
Friday 8th February – Damien Dempsey, Savages, Soak, Neil Hannon.
Saturday 9th February – Bronagh Gallagher, Jesca Hoop, Marina and the Diamonds, Little Green Cars.
Sunday 10th February – Beth Orton, Daughter, James Yorkston, Two Door Cinema Club.
Now we have a pair of tickets to Friday and Sunday to give away just to Goldenplec readers. However, quite clearly this gig is in Derry, so we must of course suggest that if you are entering, please ensure that you can and are willing to travel to Derry or are already from nearby. With that in mind, if you want to be in with a shout of these limited tickets, you can enter with the usual concoction of entry methods.
To enter you can like us on Facebook, follow us on Twitter, subscribe to our newsletters (both general and competition only) and can share the post via Facebook or with a Tweet on Twitter and any of your friends who enter via your link, is another entry for you (up to a maximum of 10 referal entries bonuses)
Each task is an individual entry and counts as a separate entry to the competition, if you already follow or like us or subscribe, just complete it as normal and it will verify all these details and enter you in the competition.
All your options are below. Get entering. Oh and since we're really nice, we might also point you in the direction of Nialler9's Other Voices Competition so you can double your chances by entering both competitions. Are we helpful or what?
Entry Form