Feeling a little blue post Christmas then why not let the Dublin Bowie Festival sprinkle some stardust on your January.
The annual event as built slowly since its conception in 2016 to become one of the world's best tribute festivals featuring performances and talks from Bowie collaborators such as Woody Woodmansey, Enda Walsh and Gerry Leonard as well as super fans such as Glen Hansard and Christy Dignam.
Now in its fourth year, Dublin Bowie Festival has turned its gaze to the stars celebrating the 50th anniversary of 'Space Oddity' with a series of events exploring the science of the cosmos as well as the music of the Thin White Duke.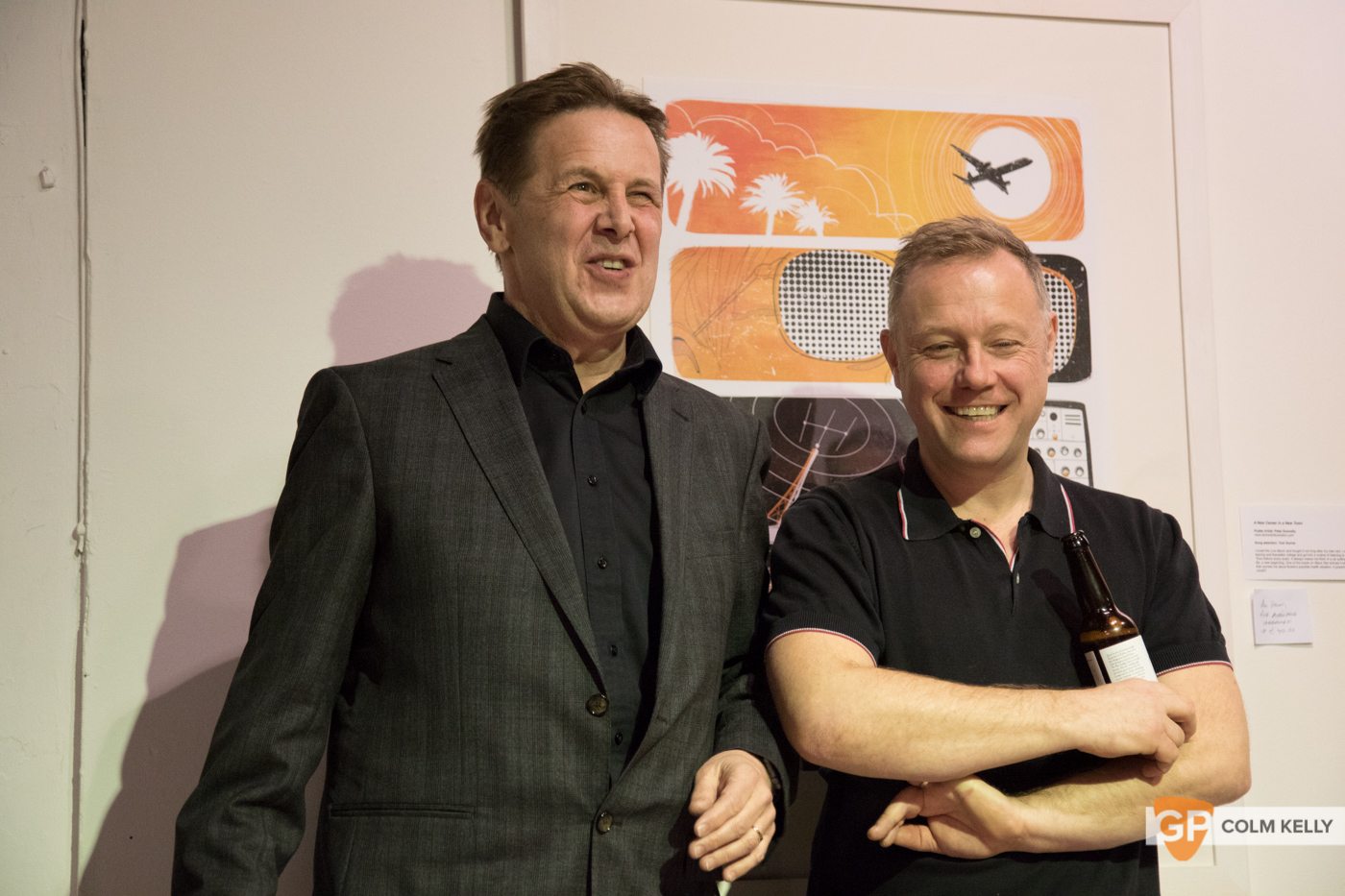 MONDAY – JANUARY 7th
SPACE ODDITY & OTHER SONGS FROM THE BOWIE UNIVERSE – NATIONAL CONCERT HALL/ ADM: FROM €18/ 7.30pm *SOLD OUT*
Dublin Bowie Festival is proud to present a World Premiere performance of David Bowie's epic Space Oddity, an album which introduced the world to Major Tom and rock n roll's fascination with outer space. Performed by the renowned I Heart Bowie band, The Trinity Orchestra and some very special guest vocalists, the concert will also see the performers venture into the Bowie universe for a selection of orchestrated songs, paying homage to the iconic Starman's beautifully crafted back catalog.
TUESDAY – JANUARY 8th
SIGNAL WITH GERRY LEONARD -TRINITY SCIENCE GALLERY/ ADM:€5 / 6PM
Signal is a monthly event curated by TCD Music Researcher Martin Clancy that consists of discussions and interactive demonstrations focused on cutting-edge technology, creativity and music, featuring artists, educators and creative thinkers. Tonight we are delighted to be teaming up with Martin as he welcomes former Bowie guitarist/co-writer and musical director Gerry Leonard for what promises to be an insightful look at Gerry's working relationship with Bowie over the years.
1. OUTSIDE – PERFORMED LIVE BY ART CRIME INC – THE GRAND SOCIAL/ ADM: €10/ 8PM
Dublin Bowie Festival presents a World Premiere Live Performance of Bowie's underrated classic 1.Outside performed live by Dublin collective Art-Crime Inc (fronted by Rebel Rebel vocalist Peter Quinn and featuring members of Dublin band Noise Control). Covering Bowie's more obscure album tracks we are also delighted to have Pop Scar and his band open proceedings. A must for Bowie fans!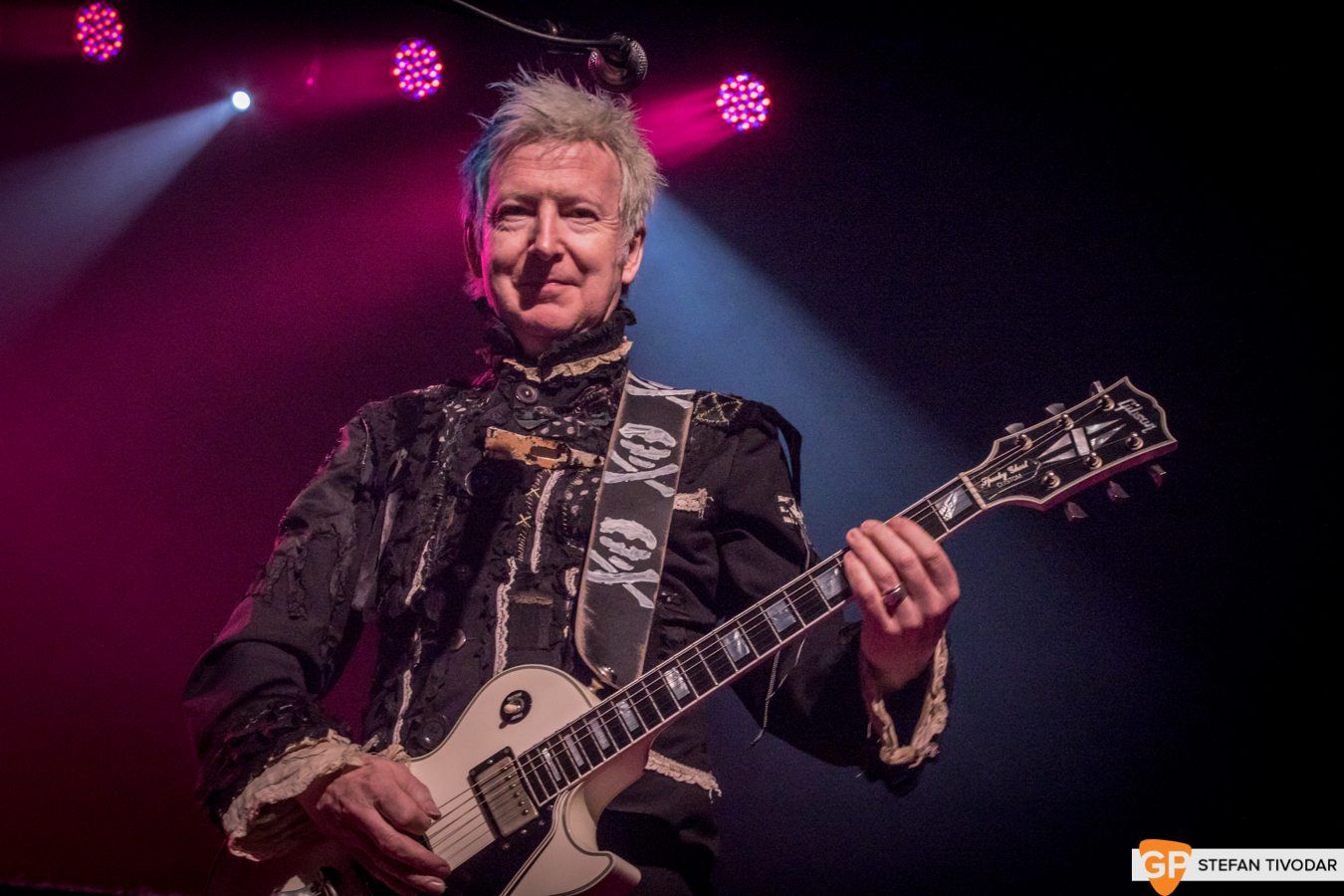 WEDNESDAY – JANUARY 9th
BOWIE PHOTOS, PAINTINGS & PRINTS
St Stephens Green Centre Exhibition Space – 3rd Floor.  11am – 6pm. ADM: Free. Weds 9th – Sunday 13th.
Dublin Bowie Festival are thrilled to bring some Bowie heavyweights to Dublin this year for an Arts Exhibition that will host the stunning work of 3 artists: world renowned Photographers Brian Duffy and John Rowlands and UK Artist Sara Captain.
Perhaps the most famous photographer ever associated with Bowie, Duffy had an eight-year working relationship with Bowie and shot five key sessions over this period providing the creative concept as well as the photographic image for three album covers, including the 1973 Aladdin Sane (often nicknamed 'the Mona Lisa of pop and Bowie's – and arguably Rock n Roll's – most famous image), 1979's Lodger and 1980s Scary Monsters (And Super Creeps).
From Canada we are delighted to welcome over the renowned Rolling Stone photographer John Rowlands. John was tour photographer for Bowie from 1974-78 and has captured some of his most iconic images, most notably 'The Archer' which was featured on Times Square this Summer, advertising the V&A's worldwide mega-successful Bowie Is expo.
Sara Captain has recently emerged as one of the most succinct portrait artists in the UK and is in high demand amongst the Bowie event fraternity.  She recently was bestowed the honour of painting a Bowie mural on the walls of The Three Tuns venue in London, one of Bowie's haunts before he became a star.  This garnered Sara national exposure in the UK and she has since exhibited her stunning Bowie portraits all over the UK and in Paris
DR NIAMH SHAW – WALKING (SLOWLY) TOWARDS SPACE – TRINITY SCIENCE GALLERY/ ADM: Free /  6PM
To celebrate the 50th anniversary of Space Oddity we have teamed up with the Irish Space community for a number of events and tonight we welcome the dynamic Dr Niamh Shaw to our Festival program for 'Walking slowly Towards Space', a presentation which will see the acclaimed communicator sharing her journey, illuminating the relevance of space in our society, her progress, her struggles and challenges, the importance of sharing the story of space to the wider population, and explaining why she has devoted the remainder of her life to fulfilling a 40 year old dream.
A BOWIE CELEBRATION: THE DAVID BOWIE ALUMNI TOUR – OLYMPIA THEATRE/ ADM: €45.55 up / 7PM
Mike Garson, Earl Slick, Gerry Leonard, Carmine Rojas & Mark Plati: vital personnel on numerous Bowie records and tours over his amazing career and tonight they perform in the Dublin venue were Bowie performed 2 scintillating shows in 1997, the stunning Olympia Theatre. Expect some very special guests from Dublin's musical community onstage tonight for what is going to be an unforgettable evening of Bowie songs featuring world class vocalists and an ever rotating mix of hits and deep cuts.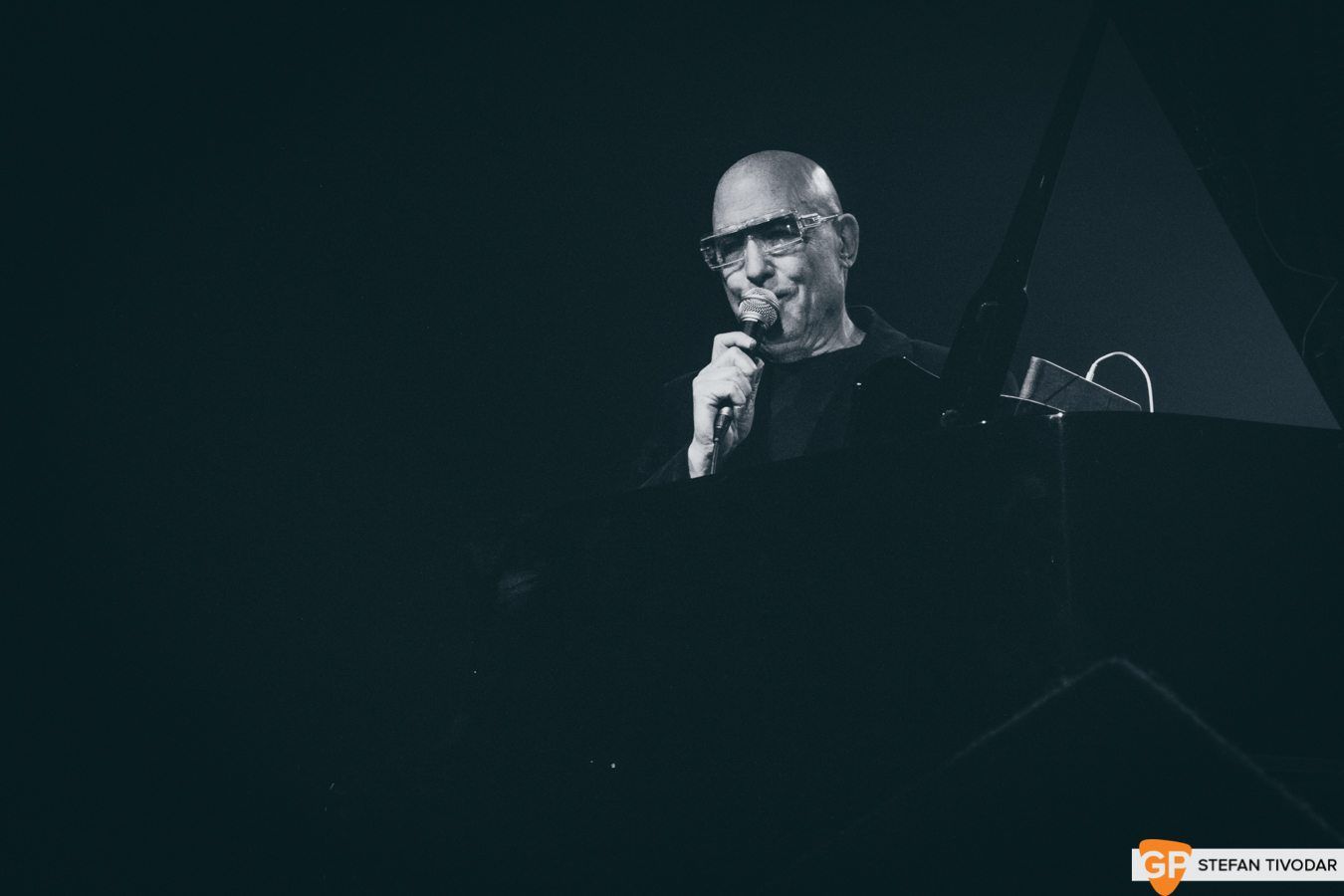 THURSDAY – JANUARY 10th
MOON – LIGHTHOUSE CINEMA/ ADM: Adult €11, Concession €8.50 / 8.30PM
The first movie to be shown in this years is the 2009 science fiction film Moon, directed by Bowie's son Duncan Jones. The critically acclaimed movie, which centres around the personal crisis of man as he nears the end of a three-year solitary stint mining helium-3 on the far side of the moon, went on to win many awards and is fast becoming a sci-fi classic.
THIS AIN'T ROCK N ROLL, THIS IS CABARET – THE GRAND SOCIAL/ ADM: €10  / 8PM
With flavours of vaudeville and old music hall spiced with rock and his rare lounge classics, this Cáca Milis Cabaret presentation will reflect not only the music, but related aspects of Bowie's work and interests, such as dance, mime, Brechtian performance, burlesque and more. Hostess Helena Mulkerns, with Pianoman Josh Johnston on the ivories, presents a stellar line up of much-loved artists such as The Late David Turpin; classical singer Caitriona O'Leary; Ireland's Empress of Burlesque, Bella A GoGo; musician Bren McCarthy; eclectic Bowie project Secret Life; author and performance innovator Cursed Murphy; composer Simon Quigley and Dave McGinley with a unique Bowie ensemble featuring long-standing festival stalwarts, re-grouped for a show that celebrates the creative spirit of Bowie on this most poignant of nights.
LOVING THE ALIEN – MIRIAM AïDA – THE SUGAR CLUB/ ADM: €12.50 / 8.30pm
Dublin Bowie Festival and Ireland's premier Jazz agency The Improvised Music Company join forces to present a special evening of the rockstars music performed live by Sweden's best known jazz singer, Miriam Aïda.The singer and her band bring a new perspective to Bowie's music with their lovely mix of Samba, afro-Brazilian rhythms, reggae and jazz as they showcase songs from her brilliant new album, Loving The Alien which also features superb versions of Lets Dance, Dollar Days, Space Oddity and lots more.

FRIDAY – JANUARY 11th
JOHN ROWLANDS – OFFICIAL BOWIE TOUR  PHOTOGRAPHER 74 – 78 – NATIONAL COLLEGE OF ART AND DESIGN/ ADM: €8  / 6PM
We are delighted to welcome official Bowie tour photographer John Rowlands to Dublin for a special presentation and discussion of his work with Bowie. John's most famous image – and one of Bowie's most iconic moments ever captured on film – is The Archer, a  photograph taken in Toronto 1976  during Bowie's Station to Station/Isolar Tour.  Rowlands has worked extensively with Rolling Stone magazine for decades and has snapped all the greats including Elvis, The Beatles, Dylan and The Rolling Stones so be prepared for some amazing stories.
THE STARS ARE OUT TONIGHT – SIDEWALK ASTRONOMY – STRAND ROAD CAR PARK, SOUTH OF SANDYMOUNT MARTELLO TOWER/  ADM: FREE 7.30PM – 9.30PM
A chance for budding explorers to gaze upon the wonders of the night sky as the Irish Astronomical Society set up their telescopes and search for the Bowie constellation in the vicinity of Mars: Sigma Librae, Spica, Alpha Virginis, Zeta Centauri, SAA 204 132, and the Beta Sigma Octantis Trianguli Australis.  Weather permitting
HEROES FROM MARS – THE LONDON BOYS – THE GRAND SOCIAL/ ADM: €15 / 8.30pm
Double bill featuring two of our best Bowie tribute acts that cover all eras of the Bowie songbook. First up at 9.15pm are Festival favourites The London Boys – the only band on the planet who perform Bowie's 60s catalogue – followed by the rockin' Heroes From Mars who provide a dynamic journey through Bowie's greatest songs from 1970 to 2016. As an added bonus, the author of the Complete David Bowie, Nicholas Pegg will open proceedings at 9pm with a talk on Bowie's beginnings in music. A real treat for fans!.
UNDER PRESSURE – THE GEORGE/ ADM: FREE BEFORE 10PM, €8 AFTER. 9pm.
She's so swishy in her satin and tat, In her frock coat and  bipperty-bopperty hat. Bowie fanatic and one of Ireland's most fabulous drag queens Veda Beaux Reves hosts a Bowie spectacular of glitter and glam in The George in what's sure to be one of the most talked about shows of the Festival. Veda eloquently possesses the poise, physique and uninhibited glamour of Ziggy in his prime and tonight's show sees Vedas Coven team up again with the Dublin Vintage Factory for a Bowie/Mercury inspired Drag & Vintage Fashion Show.
THE MAN WHO FELL TO EARTH – LIGHTHOUSE CINEMA/ ADM: ADULT €11, CONCESSION €8.50 / 10.45pm
Late night showing of Nic Roeg's cult sci-fi cult classic centers on an eerie performance by David Bowie, as an alien from a drought-stricken planet who journeys to Earth in search of water. Bowie, slender, elegant, remote, evokes this alien so successfully that one could say, without irony, this was a role he was born to play.
BRING ME THE DISCO KING – ED SMITH- THE GRAND SOCIAL/ ADM: FREE / 11.30pm – 3am.
Today FM presenter/DJ and Bowie nut Ed Smith keeps the Bowie party going at full swing late into the night as he spins Bowie, Bowie and more Bowie all night long.

SATURDAY – JANUARY 12th
BOWIE MARKET – THE GRAND SOCIAL/ ADM: FREE / 12PM – 5PM.
The Ha'penny Flea Market curates a special event showcasing Bowie merchandise, vinyl albums & 45's, Bowie portraiture art and lots of other Bowie themed goodies and paraphernalia to rummage through.
THE BOWIE BRUNCH- LA CUCINA/FARRIER & DRAPER (Sth William St) – 1pm – 4pm
Always one of our most popular events, The Bowie Brunch is the perfect hangover cure for Bowiephiles as we embrace a full days events. We'll have DJs spinning Bowie classics as usual and there will be Bloody Marys! To reserve a table email – Bookings@farrieranddraper.ie.
2001- A SPACE ODYSSEY – LIGHTHOUSE CINEMA/ ADM: ADULT €10, CONCESSION €7.50/ 2.10PM
The Stanley Kubrick masterpiece, which went on to become one of the American director's best known and loved pieces of work, tells the story of the Black Monolith, the rise of A.I's and humanity's evolution. When Bowie saw this movie he went home and started to write his first masterpiece; Space Oddity.
LABYRINTH – LIGHTHOUSE CINEMA/  ADM: ADULT €9.50, CONCESSION €7 / 1PM
The 1986 cult classic, starring Bowie as Jareth the Goblin King, is a fantasy film about a 16-year-old girl who is given 13 hours to solve a labyrinth and rescue her baby brother after her wish is granted by the Goblin King for him to be taken away. The costumes and makeup are high camp, the songs are fantastic and kids love it so it's a great way to kick start Bowie Festival Saturday!
MAN OF WORDS MAN OF MUSIC – NICHOLAS PEGG – THE GRAND SOCIAL/ ADM: €6.25 / 5pm-7pm
Dublin Bowie Festival are thrilled to present An Audience with Nicholas Pegg.
A noted authority on everything David Bowie, Pegg is the author of  the Bowie 'bible' – The Complete David Bowie (described by Bowie's long-time producer Tony Visconti as "the best Bowie reference book one could ever hope for"), is co-creator of the  2017 Bowie concept album 'Decades' and has a massive association over the years with the Doctor Who TV series – he even played a Dalek!.
Pegg also contributes heavily to the brilliant 'Bowie Album To Album' Podcast series, is a regular speaker at Bowie events worldwide and consulted on the recent BBC documentaries 'Five Years' and 'The Last Five Years' so we are honoured to have him involved in DBF19. Today he'll be talking about the Space Oddity album (aka David Bowie or Man Of Words Man Of Music in the US) and giving us fascinating insights to Bowie's career as the world changed forever when man first stepped on the Moon.
THE STARS ARE OUT TONIGHT – SIDEWALK ASTRONOMY – SEAFRONT CAR PARK, CLONTARF ROAD (OPPOSITE BUS GARAGE) / ADM: FREE/ 7.30PM – 9.30PM
Another chance to gaze upon the wonders of the night sky as the Irish Astronomical Society set up their telescopes in search for the Bowie constellation and other little wonders of the universe. Weather permitting
THE CRAIC PACK – SPACE ODDITIES – THE GRAND SOCIAL/ ADM: €10 / 8PM
Ground control to Major Comedy! Dublin Bowie Festival welcomes The Craic Pack Comedy Improv. Through a fully improvised show inspired by Bowie's use of oblique strategies, music and Space, The Craic Pack, with the help of the audience, will explore a life inspired by Bowie, a story never told before, and unlikely to be told again. (Its improv, we'll make up another one next year) The show will feature live music, plus The Craic Pack Comedy Improvisers. The Craic Pack Comedy Improv is an exciting group of professional improvisers, actors & comedians who perform a fully improvised comedy show. Inspired by the suggestions of the audience a whole world is created live on stage. Established in 2002 they have performed hundred of shows to thousands of people from Cork to Belfast and from Dublin to New York.
REBEL REBEL – THE ACADEMY/ ADM: €28/ 8PM
One of the best Bowie tribute bands on the planet, Rebel Rebel, will return to The Academy for what promises to be a very intimate gig of the rock legends biggest hits.
Following on from previous sold out shows at Cork Opera House, INEC Killarney and Vicar St at last years Dublin Bowie Festival, we are delighted to have this superb band headlining our Saturday nights entertainment.
THE BOWIE 'SPACE MASQUERADE' BALL: FEATURING THE SALTY DOG ALLSTARS – THE GRAND SOCIAL/ ADM: €10 / 11PM
The ever popular Bowie Ball returns for DBF'19 as we celebrate the 50th anniversary of Space Oddity with a Space themed Masquerade Ball. We've invited those rum rogues from Electric Picnic, The Salty Dog Allstars, to be the live entertainment again and we really couldn't ask for a better band to play us late into the night. Fancy dress is not essential but there will be a spot prize for the best Bowie inspired costume so put on your space suit and dance the blues.
BE SOUND (& VISION) BOWIE – THE GRAND SOCIAL / ADM: FREE/ 10PM
Join The Grand Social resident Saturday night Be Sound DJ crew  for a one off Bowie Festival special as they spin a crash course for the ravers with an eclectic mix of Bowie and all those artists he influenced.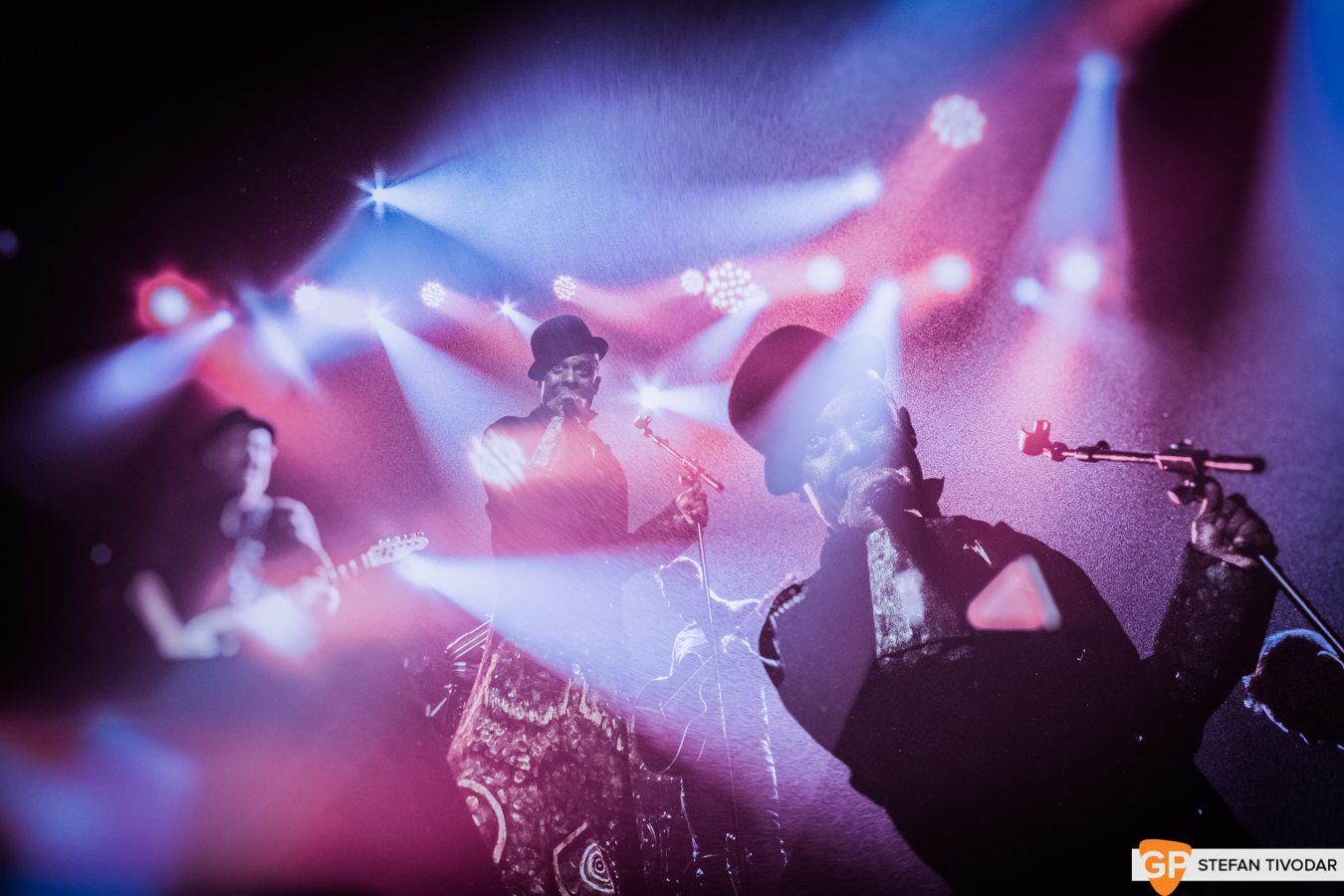 SUNDAY – JANUARY 13th
STARMAN SUNDAY – PHOENIX PARK VISITORS CENTRE/ 9.30AM-6PM/ FREE
A free family fun day with art, talks, stargazing and cool science experiments to blow your mind.  Something for every member of the family .
GIFTS OF THE STARMAN ART EXHIBITION – PHOENIX PARK VISITORS CENTRE EXHIBITION ROOM/ 9.30AM-6PM/ FREE (WED-SUNDAY)
Taking from the iconic David Bowie song "Starman", on display will be winning selections from a primary/post primary children's art competition hosted by Blackrock Castle Observatory and Dublin Bowie Festival. The winning pieces from the children will appear alongside an "Original David Bowie" handmade rice paper serigraph of a Star image (which Bowie made for a friend as a Christmas gift in 1975).  The rice paper serigraph, which is on loan to the Dublin Bowie Festival, will appear next to lithographs, personally signed by Bowie himself. A once in a lifetime opportunity to "hang out" with David Bowie.
IAS ASTRONOMY TALKS – PHOENIX PARK VISITORS CENTRE/ 12PM-4PM/ FREE
A series of family orientated talks from John Flannery of Irish Astronomical Society.
He will talk for 15/20 mins about the nights sky and what to look out for.
Talks begin at 12pm and run hourly until 4pm.
PHYSICS BUSKING – PHOENIX PARK VISITORS CENTRE/ 12PM-4PM/ FREE
Dublin Bowie Festival are proud to have the amazing "Physics Busking" team for the Festival.  The "busking performances" involve family based interactive experiments and demonstrations aimed at engaging the general public, to entertain and educate.  Great fun for all the family.
LOOKING FOR THE STARMAN – STAR GAZING – PHOENIX PARK VISITORS CENTRE/ 3.30PM-6PM/ FREE/ WEATHER PERMITTING
Gaze into the evening sky to observe the moon, constellations and maybe catch a glimpse of a shooting star.
THE FARTHEST – LIGHTHOUSE CINEMA/ ADM: €10/ €7.50 / 12.30PM
We're really delighted to be showing Emer Reynolds recent Emmy award winning documentary,  The Farthest: Voyager in Space, as part of our Space Oddity celebrations. This stunning Irish film tells the extraordinary story of one of humankind's greatest achievements, Nasa's Voyager space probes, and celebrates the magnificent machines, the men and women who built them and the vision that propelled them farther than anyone could have hoped. A Q&A hosted by Dr. Niamh Shaw will follow the screening.
THE BOWIE BRUNCH – LA CUCINA/FARRIER & DRAPER (Sth William St) – 1pm – 4pm
Always one of our most popular events, The Bowie Brunch is the perfect hangover cure for Bowiephiles as we embrace a full days events. We'll have DJs spinning Bowie classics as usual and there will be Bloody Marys! To reserve a table email – Bookings@farrieranddraper.ie.
QUEEN BITCH QUIZ – THE GRAND SOCIAL/ ADM: FREE/ 4PM-6PM
A perennial favourite amongst the Bowie fans, The Queen Bitch Quiz returns for another edition and it don't get any easier as the years roll on! Free to enter, so come and join us for an afternoon of quizzical looks as we ask Is There Life On Mars?
MEMORY OF A FREE FESTIVAL – THE GRAND SOCIAL/ ADM: FREE/ 7PM
On August 16, 1969, a young folk/rock musician named David Bowie took the stage at the Free Festival, held at Croydon Road Recreation Ground in Beckenham, England. He  immortalized the event in his song "Memory of a Free Festival," written soon afterward, which became the last song of the Space Oddity LP and was possibly the last song he recorded in the '60s.
We honour that song and the 50th anniversary of Space Oddity with a Festival closing, free admission concert presentation featuring contributions from Festival performers and a selection of special guests.