Fresh from a massage, Victoria Canal is in a "super relaxed" mood when we catch up with her over the phone from Amsterdam. The German-born Spanish-American singer-songwriter has been making waves recently thanks to her latest EP 'Elegy' – an exploration of what it's like to pre-grieve a loved one with a terminal diagnosis.
Waiting for the roulette wheel of death to come to a standstill in such a manner is an unnerving experience and having lost my own father to cancer 6 years-ago, this EP brought me back to those days of purgatory in Panavision.
This prolonged manner of losing somebody also offers opportunity for reconciliation and the acquisition of knowledge and catharsis by saying sorry and/or asking for forgiveness or, indeed, granting it; precious moments that are not to be squandered.
"That's part of the reason I published it in the first place… because I was told enough times that I wasn't alone in the experience and that people could actually get something out of that music and that it wasn't just catharsis for me, which was a surprise.
"I really thought that it was heavy enough to [the point] where it was just for me," explains Canal on her rationale for exposing this most tumultuous period of her life for the world to see.
If there's anything I'm trying to get out of that music and sharing, it is to just encourage people to talk to their loved ones
It is often said by songwriters that their practise acts as a form of therapy, allowing them to express emotions that they find difficult to reveal in real life.  In the end, it was by need rather than by design that she explored these themes.
"I'm a huge escapist," states Canal, who found herself once again living her childhood bedroom during the pandemic.
"I was escaping into TV and film and books. And I kept finding myself… by accident reading about loss and family and grief, and also just the passing along of generations and what that implies, cultural differences, all the nuances that come with the passage of time and family in that context and it fascinated me."
"Up to that point as a songwriter, I think I'd been a little bit too consumed with the commercial-ability of my songs and at that point when everybody felt the world was ending, I kind of just said, 'Fuck It, I'm gonna write about exactly what I need to write about and not what I think other people want me to write about,' and that's when all of that music emerged."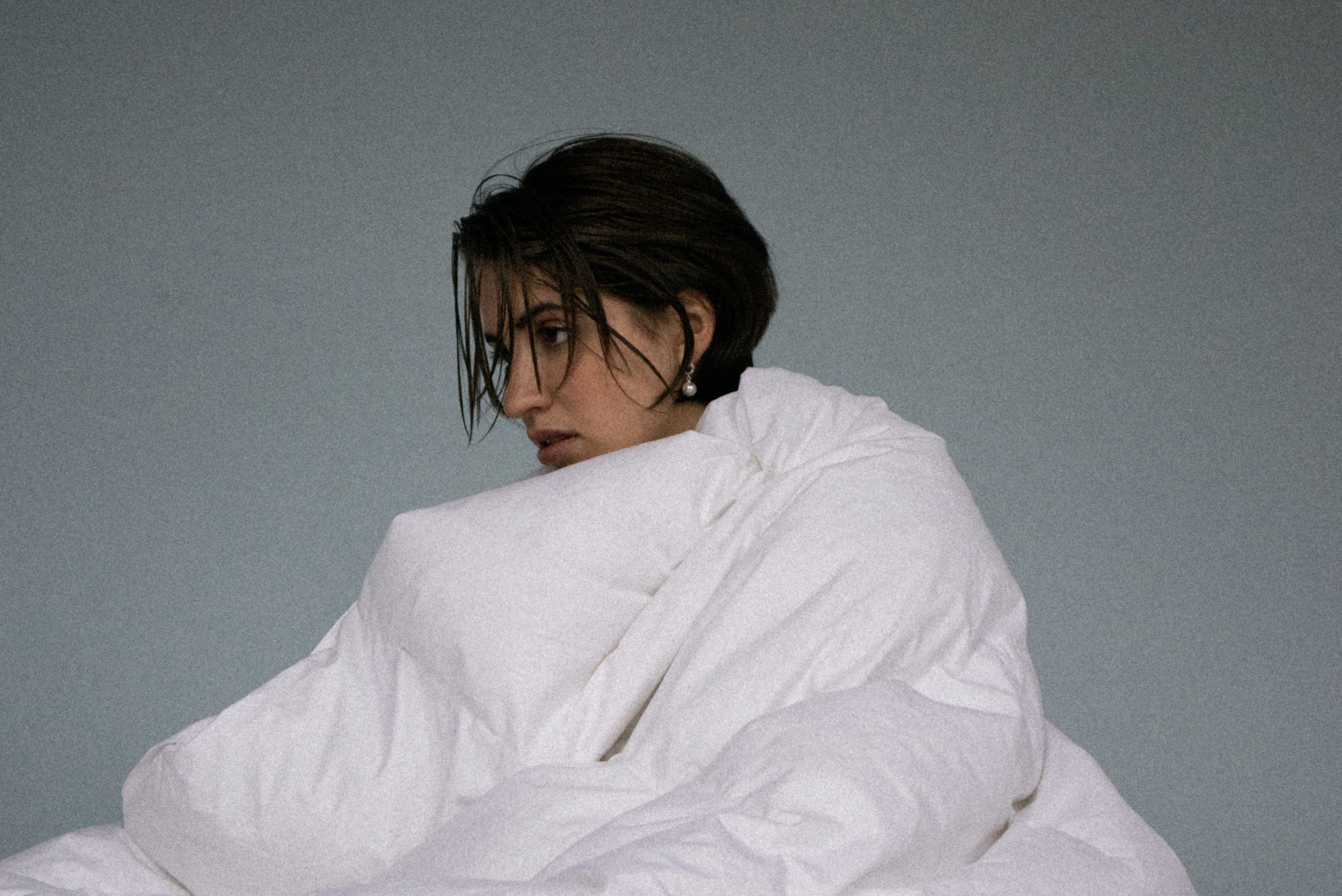 And while Victoria Canal was rightfully confident in the quality of the material she had amassed during this period, she was understandably hesitant to release music that was such a departure from her previous releases.
However, she found resolve in the paths trodden by the artists she loves the most such as Bon Ivor, James Blake, Phoebe Bridgers, Joni Mitchell and Radiohead.
"It was hard to know if people would want to listen to such heavy material, but then something I realised was, a lot of the stuff that I love listening to, this music resembles so much more closely than anything I'd made in the past.
"So, part of it was me saying, 'I think I want to make an effort to claim my true honest voice as an artist and I have to put the music out that scares me'. I almost think that if it scares you, you are probably on to something," she reveals, adding,
"I truly admire people who are the most themselves they can be. I think I was forced to confront a lot of experiences in my reality in 2020. I think I've been on a mission to be the most myself I can be rather than comparative and trying to match up to what I think people want."
The purity of this mission of saying what you need to say creatively is probably best exemplified by the fact that Victoria Canal only wrote the four songs that make up the EP.
"It's just something that sort of materialised without me making a decision. It just all made sense, these four songs, they speak on what I was going through in this time…as I was going through it rather than retrospectively which is kind of rare, I think.
"When I've spoken to other songwriters, usually they need some breathing time and then they can go back and say, 'Okay, now I can write about when I was depressed or whatever, but I'm not depressed anymore', but this was very much processing as it was happening."
Victoria Canal has been moved by the reaction to the EP by people who have been through similar experiences, but she is also grateful that people have been able to find solace in her songs for other reasons.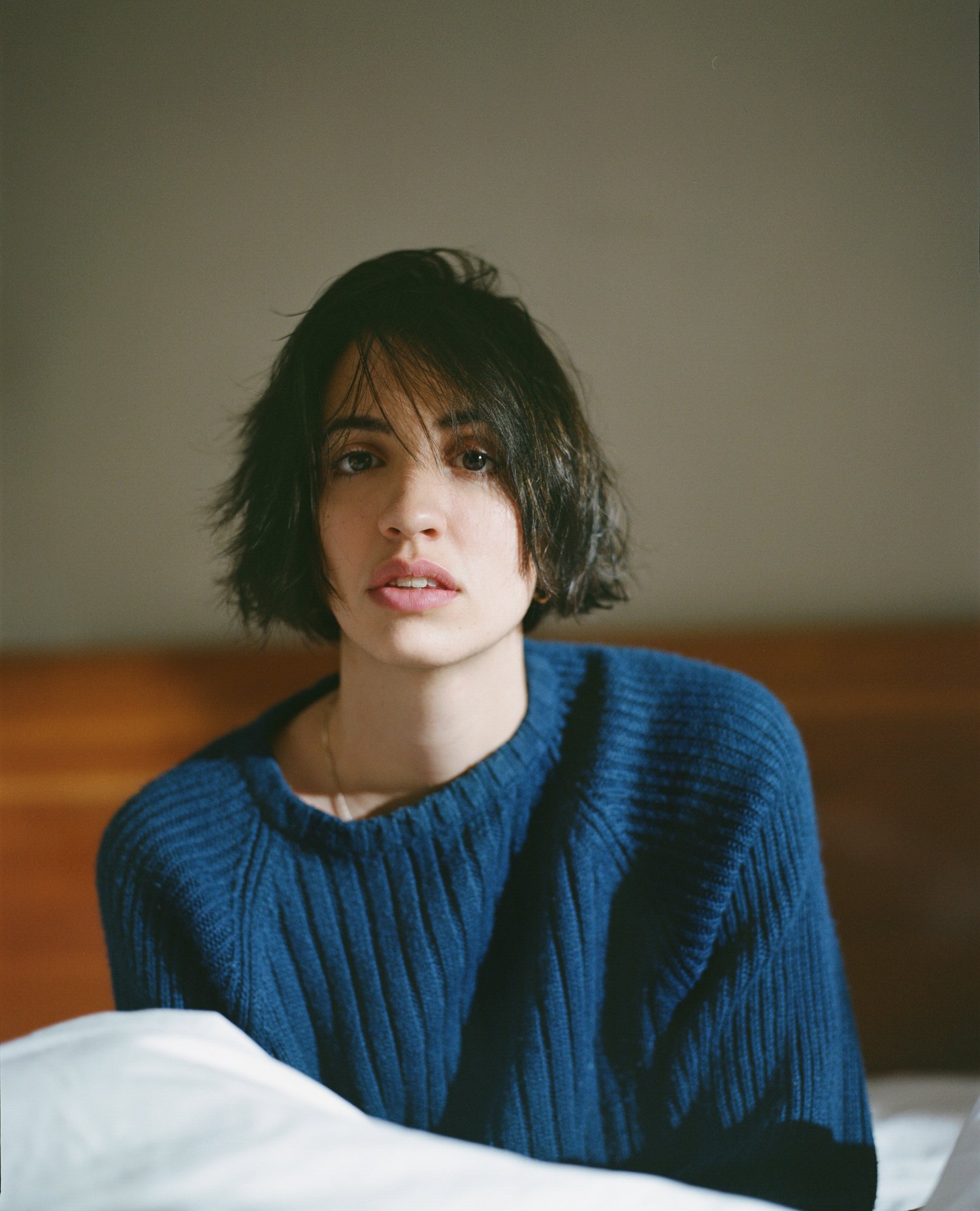 "I think it's cool that I'm being asked about the intimate details of what the EP is about, but I've also had people reach out saying how it applies to them in a different way. Whether it has to do with questioning their spirituality or not talking to their brother for a long time and trying to make amends, or even just the feeling of growing up and things changing against your will. All of those things apply in a broader sense. It doesn't have to just be the story of that kind of loss."
It is easy to see why people experiencing spiritual crises may gravitate towards the experiences laid out in Vitoria's music as the opening lyrics in opening song, Own Me, proclaim "God, I really think you owe me I give and give, fighting to live you leave me lonely."
"I come from a long line of Spanish Catholics and then on the other of the family, Southern US Protestants. I wasn't raised religious but that loved one I talk about was.  They were such a good person and had lived their life by this moral code of 'you must do right' and not in the expectation that anything would come in return," explains Victoria of her spiritual background adding.
"But from my perspective, if you do good things then life should pretty much treat you pretty well and if it's not then what sense is there, you know? I think that's the big question in that song. It's sort of supposed to be from their perspective almost, but it was also a mishmash between that and then outside of that concept. I was feeling super depressed when I wrote that song."
I kind of just said, 'Fuck It, I'm gonna write about exactly what I need to write about and not what I think other people want me to write about,' and that's when all of that music emerged
A lot of people will have discovered Victoria Canal recently thanks to a video of her performing Swan Song for Coldplay's Chris Martin, who has taken an interest in her career. Canal had previously joked about wowing the Coldplay singer on social media with a mock Rolling Stone cover.
"Honestly, that was all sorts of bizarre…kind of manifestation kind of sheer luck," she says of the clip which features Martin describing Swan Song as 'one of the best songs ever written'.
"I like to believe in manifestation or at least setting intentions. I believe if you think something is possible then it's more likely to be than if you believe it's not."
Chris Martin is such a believer in the up-and-coming songwriter that he helped Victoria Canal secure a record deal, and the pair have since become friends.
"In the end, what I've come to learn is that Chris Martin is just like anybody else – he's just a person. He's just a person that also happens to be a a fucking genius at writing songs, but he's super wise and helpful and generous and has basically done me and many other artists the favour of giving them advice and helping them out and it's incredible to watch, realizing your influence and using it for good."
View this post on Instagram
Victoria Canal notes that she still has trouble reconciling with the fact that she's friends with Chris Martin.
"It's insane, it's something I'm still getting used to. How can I describe it? I think there's two Chris' in my mind – there's the Chris I text and talk to about my songs and then there's Chris Martin of Coldplay, whose songs I listen to all the time.
I think somehow my brain has decide they are not the same person.  I think it's just kind of helpful for me to stay grounded and not freak out every time he's talking to me. I'm still very nervous and awkward around him, of course, and he's very patient with that."
Glimpsing behind the curtain of fame certainly hasn't put Victoria Canal off pursuing her dreams of becoming a household name, but it has given her pause to reflect on the pros and the cons of fame.
"Talking to famous people is weird.  It's weird you think you know someone because you've seen their face and heard them speak for so many years in interviews…it's what they call a parasocial relationship. It's very one-way. You think you know them but they have no idea who you are or they barely know you.
"I continually have to remind myself of that when I meet celebrities" she says, noting,"I feel bad for people who are so public that they never get a shot at a fresh take; freshly meeting someone with that person having no idea who they are."  
this next project has a lot more to do with growing up and my identity, queerness and body image
Swan Song is about using the opportunity presented by this period of limbo to learn as much as you can about your loved one before they pass.
"Isn't it insane that we live with these people our whole lives and never bother to ask them certain questions. I think that's a fascinating phenomenon, but I feel like that goes for grandparents especially," she says, considering the hidden history that shaped who she is.
"Until recently, I didn't know what my grandpa studied at school. He left Cuba very young I didn't know how many brothers and sisters he had – embarrassingly little information about my family history…If there's anything I'm trying to get out of that music and sharing, it is to just encourage people to talk to their loved ones."
"I was listening to this podcast the other day and this children's book author Kate DeCamillo (Because of Winn-Dixie) and she was saying that there are four things that they recommend you say before you pass and they are the following: Thank you, I love you, I forgive you and can you forgive me?
"I think listening to that made me realise that what I was really trying to say in Swan Song was that the last words should encapsulate those four things. I hadn't even heard that described that way [before] but I think it came out in that song almost from another source that wasn't me."
View this post on Instagram
Victoria Canal has applied the principal of appreciating the people around you while they are alive to her career, taking the opportunity to pay it forward wherever possible with little acts of kindness like creating a playlist on Spotify with all of her friend's music on it; a list that features Irish artists such as Orla Gartland and Luz, and rising stars such as Lizzy McAlpine.
"I just feel super lucky to be surrounded by peers that are just doing their best work right now. It keeps me motivated," she reflects. "The cool thing about women like Orla (Gartland), Madison (Cunningham), Emily King and the other women on that playlist is that they are so deeply humble and cool and easy to be around."
Following a debut European headline tour and a successful appearance on Later… with Jools Holland, Victoria Canal is keen to return with new music as soon as possible.
"I'm actually getting to the mixing stage of the next project. It's definitely lighter, it's definitely younger. It leans younger I think."
"It's not like I'm ever gonna make teenybopper music, but this next project has a lot more to do with growing up and my identity, queerness and body image. I think it's gonna be a lighter project and probably more fun to make the videos for."
In the interim Victoria Canal will continue to put positive affirmations out into the world
"I feel like the Royal Albert Hall, it would be pretty fucking cool to play Swan Song in that room." And the way things have been going recently for Victoria Canal, you wouldn't bet against it happening.