Over the last decade, Sasha Alex Sloan has been slowly but surely been putting her stamp on pop culture, writing songs with and for the likes of Katy Perry, Camila Cabello an Charli XCX whilst also establishing herself as a credible solo artist with over a billion streams under her own steam.
Her second album, 'I Blame The World', sees her lean into her glass half-empty sad girl image like never before.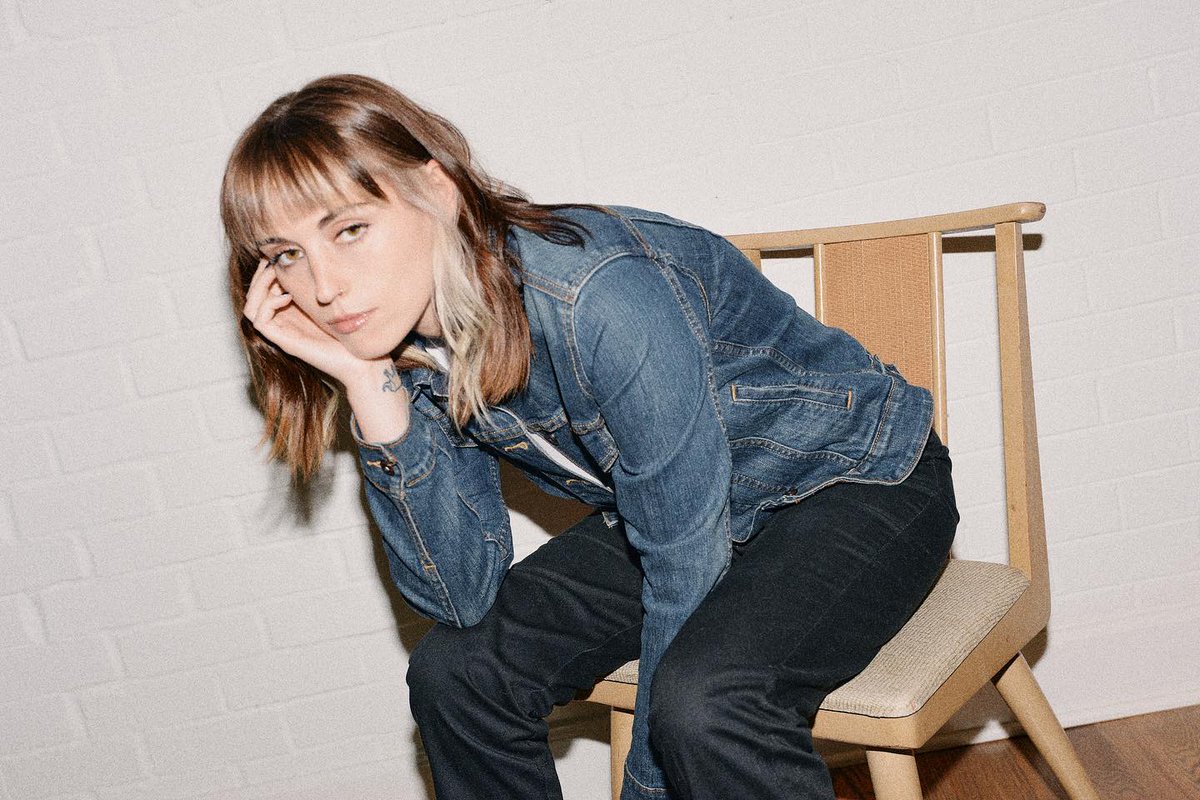 "I'm typically the person in the room who is like, 'don't get too excited you never know what can happen'. So, I would say that I lean more cynical than hopeful," she says when we enquire how much of her sad girl persona is reality.
"A lot of my favourite music is bittersweet, and a lot of my favourite music are songs that you don't know are sad until you are listening to the lyric more closely and so I tried to do that a little more on this album," says Sloan, acknowledging that she likes to play with the juxtaposition of happiness and sadness within her music.
Though she admits that real world events made her lean into the more upbeat elements on the record as a form of escapism. "The times were so dark," she notes. "I was like, 'This is just making me more depressed. We need some more sonic happiness in there.'"
In a bid to get these lighter elements into 'I Blame The World', Sasha Alex Sloan leaned into her love of two very different artists to help her achieve a blend that would put a barista to shame.
"Robyn is a huge influence for me in terms of nailing that sad lyric with music that makes you want to dance. The Killers do that really well. I love Brandon Flowers so much. That song Between Me and You that he wrote (from his 2015 solo album 'The Desired Effect') is something that I wish I wrote. So, I'd say they are really my two major inspirations for this record."
"I love Harry Styles...My friend had a cardboard cut-out of him when we were in 6th grade and we used to make out with it"
A thread that runs throughout much of Sloan's solo work are fish out of water tales of struggling to fit in and find your place in the world. Some of this was no doubt inspired by her experiences of moving to LA as a young adult to pursue a career in music.
"I was 19 and as a fish, I'd say I was more floundering than thriving," says Sloan, remembering her early experiences in California.
"I got an opportunity to move to LA and start as a songwriter in the worst publishing deal of my life – which I'm still in – but I moved to LA, and I was just really determined to make it work. I didn't really care how long it took or how many side hustles I had to have."
"I never felt like I fit in there not even close. I didn't have any cool clothes. I didn't have any money, I always looked dishevelled, but I was always really obsessed with music," she says laughing.
"I was like, 'How can I do this for a living?' and I've kind of figured it out for now. We'll see what happens."
"It's so funny because you really just have to be different people in different rooms," explains Sasha Alex Sloan on the mindset required to be a successful co-writer.
"Sometimes if you are in the room with an artist who is just really passionate and knows exactly what they want, my personality as a songwriter changes to address that: Maybe today I should just be a vibe person, you know?"
"Reading the room is important," she adds. "Sometimes you have artists who want you to lead the way and take charge and then my personality changes into someone that's more outgoing, more bubbly and will write more than take a seat back."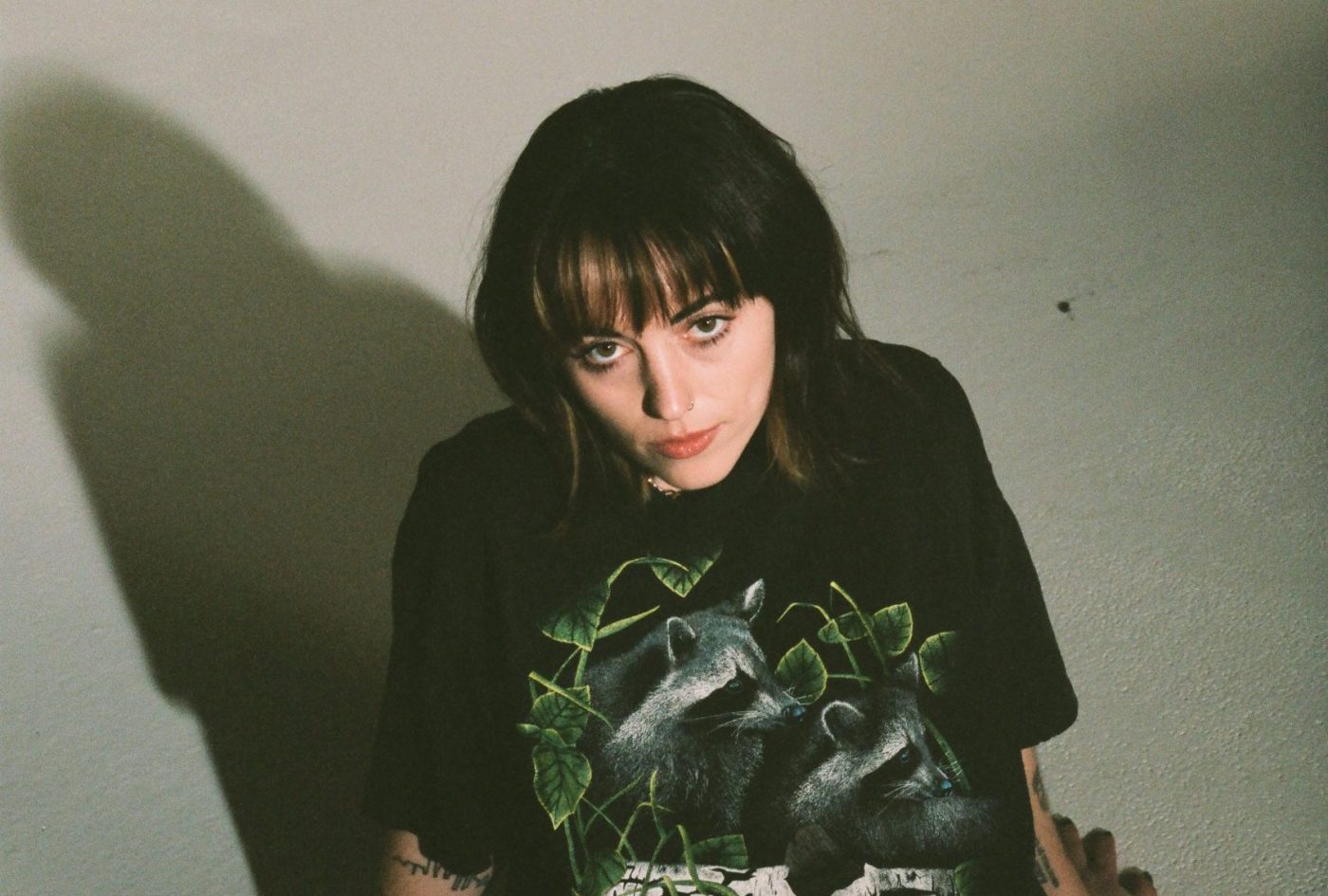 "I'm scared shitless of climate change and the scariest thing is it's not really up to us anymore"
Despite the countless side hustles and brushes with failure, Sasha Alex Sloan is grateful for the songwriting bootcamp of her early career experiences.
"When I first moved there, I was probably a little more confident than I should have been and that quickly went away," she reveals.
"I didn't think I knew everything, but I definitely thought I knew more than I did and when I first started writing, I was not getting cuts. I think I spent those first 3-4 years living in LA writing a song every day just getting better, getting better.
"Waiting a year and listening back to songs and going, 'Oh my God, I didn't know how to fix that pre-chorus', but I can see that more clearly now. I know what to do'.
"So, I think for me when I first moved there, it was like song writing bootcamp and just being thrown in rooms with people who had done it so much longer than me and who were so much better than me. I think those year were really crucial to my own stuff because it just thought me how to write a song."
The slow and steady perseverance that Sasha Alex Sloan displayed in her side hustle years was perhaps good training for how her solo career would unfold: slowly but surely.
"I feel like I know a lot of artists who put a song out and it's boom, it's viral, it's gone global, it's No.1 in the world, radio is playing it, you're doing all these press circuits for it, but for me I put Older out and it took a couple of years for it to go gold and the same for Dancing With Your Ghost. It had been out for so long before people really started listening to it," she says, reflecting on the path of her two biggest solo singles to date.
"So I think for me that's actually been kind of nice because I never felt like I've had this big moment full of pressure, you know? I just kept putting out songs and it didn't ever feel like I had big ones if that make sense."
While she is delighted with the gentle wave of her career to date, Sasha Alex Sloan isn't exactly sure why it all unfolded the way it did.
"I didn't think because my parents were divorced that I was unique, but I think Older getting that much attention and people connecting with it made me realize that 'Oh my God, my story's not that unique at all,' and it was really cathartic."
"So many people come from homes that aren't perfect and I think I just felt like I was the only one that came from a home that wasn't perfect, so that was pretty eye-opening, and I just think it goes to show how complicated people are."
"It's hard to listen to your own songs as an audience member because you wrote them, but what I can tell from shows and stuff is that it really seems to resonate with people," says Sloan of Dancing With Your Ghost.
"I did a VIP thing on tour, and I got to hang and talk to fans for a long time, and I heard so many amazing stories about why they connected to that song and Older and it was really touching. I'm just really grateful that people connected and listened."
"I'm typically the person in the room who is like, 'don't get too excited you never know what can happen'"
"It's really cool," says Sasha Alex Sloan when we enquire how she feels when people tell her their version of what one of her songs is about.
"Even if a song says 100 million streams, I'm like 'Okay', but then if I meet one person in real life who tells me a story about how that song got them through something it means so much more.
"I think it just goes to show how important playing shows is and meeting the people that are listening to your music because sometimes it's just easy to look at the numbers and it's emotionless."
Sloan is wary of getting sucked into the numbers game when songwriting is an emotions game, but notes it's not easy, especially in the beginning.
"I think once you start doing it for living those numbers can really mess with your head and mess with how you make music. When I first started putting stuff out, I was obsessed with how many views did this get and how many views did that get.
"I think that's normal but the coolest thing about what I've done – as cringey as that might sound – I said earlier all my songs have just really naturally grown and it has been slow, so it's kind of been a nice reminder to just take the pressure off and just write music that's true to me and whether it's a year from now or ten years from now, if people are connecting to it, hopefully, it reaches people at some point."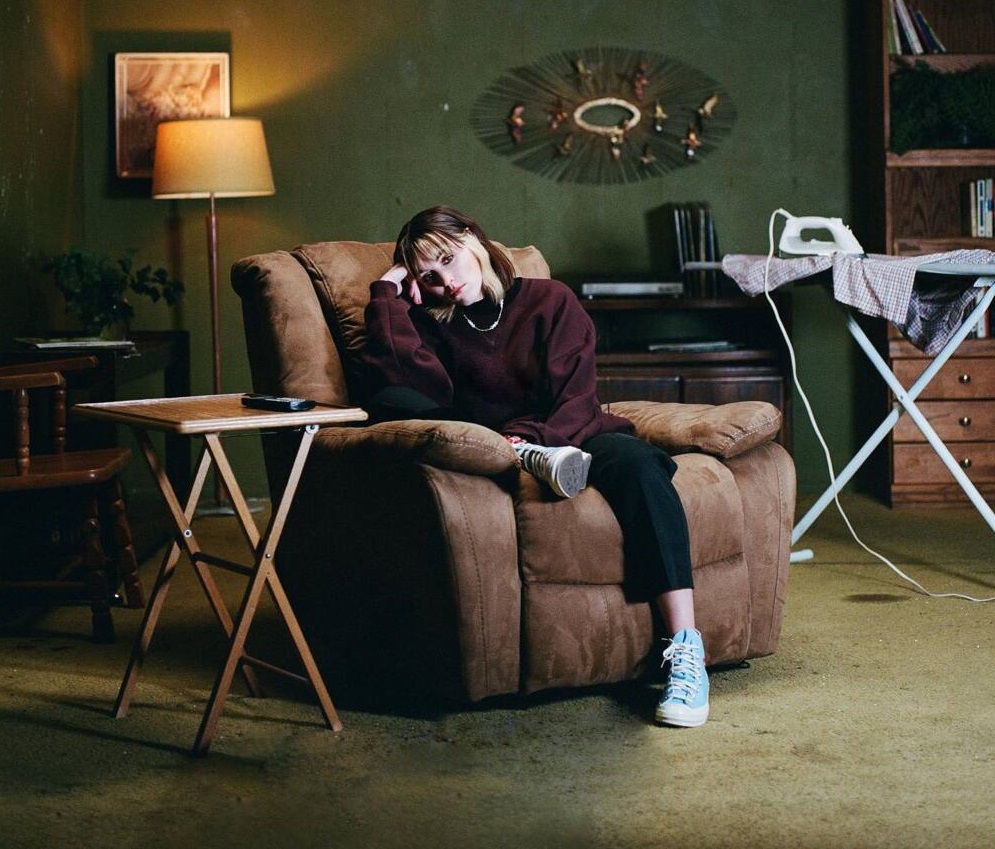 Despite Sasha Alex Sloan's gratitude for the way her career is going, she can't escape the existential dread of modern existence for too long – whether it be American politics or global warming, there's plenty to alarmed about
"I'm scared shitless of climate change and the scariest thing is it's not really up to us anymore. It's up to the leaders of the world and they took their own private jets to climate change conference so I'm not sure I really have much hope at this point, but it is what it is. We're all in it together and I think that's the most comforting part of it."
Indeed, living in a perma-crisis inspired one of I Blame The World's standout moments, WTF.
"Speaking of being a glass half-empty kind of girl, I am pretty atheist as well," reflects Sloan. "As I've been getting closer to 30, I've kind of just been like, 'You know, nothing matters,' and it's like nothing matters with a thumbs-up vibe instead of woe is me, nothing matters.
"It's just kind of like, 'What's the point of doing anything, you know?' and when I think about it too long, I can get a little depressed. That's what that song is about, you know, life being meaningless, good times."
While life may be meaningless, there's still time for fun, something which is reflected in Sasha Alex Sloan's recent cover of Harry Styles smash hit As It Is.
"I love Harry Styles," says Sloan enthusiastically before making an embarrassing childhood confession. "My friend had a cardboard cut-out of him when we were in 6th grade and we used to make out with it.
"I'm a deep One Direction/Harry Styles fan and I just love that song. I think it's awesome, it reminds me of like Bruce Springsteen and I kind of just wanted to put my own spin on it."
Sasha Alex Sloan's recent European tour was cut short due to illness. She was devastated to cancel her Dublin date as it was a chance to reconnect with her Irish heritage for the first time since her grandfather died.
"It was a vocal infection which was really hard to tour with. It was bad timing, but I was so sad we had to cancel Dublin."
"My grandfather passed away a year ago. We used to go to Dublin together. His grandparents came from Ireland and he had never been until he turned 60. We all got him a gift for his birthday and then once he went, he completely fell in love with it."
'I Blame The World' is out now via RCA Records.