The balance of privacy and success has always been frayed. Most musicians want to be successful, but not so successful that they can't leave the house without being recognised.
Sometimes, however, anonymity can be just as unwelcome as infamy, as London Grammar's Hannah Reid found out when she was refused backstage access at one of her own shows.
And so it is that the group's third album, 'Californian Soil', finds the trio at a crossroads in their career, with lead singer Hannah Reid questioning her role and experiences in the music industry to date.
It is unsurprising that after such instances Reid has decided to assert control over the group, and in doing so, addresses many of the issues she has quietly faced in the music industry.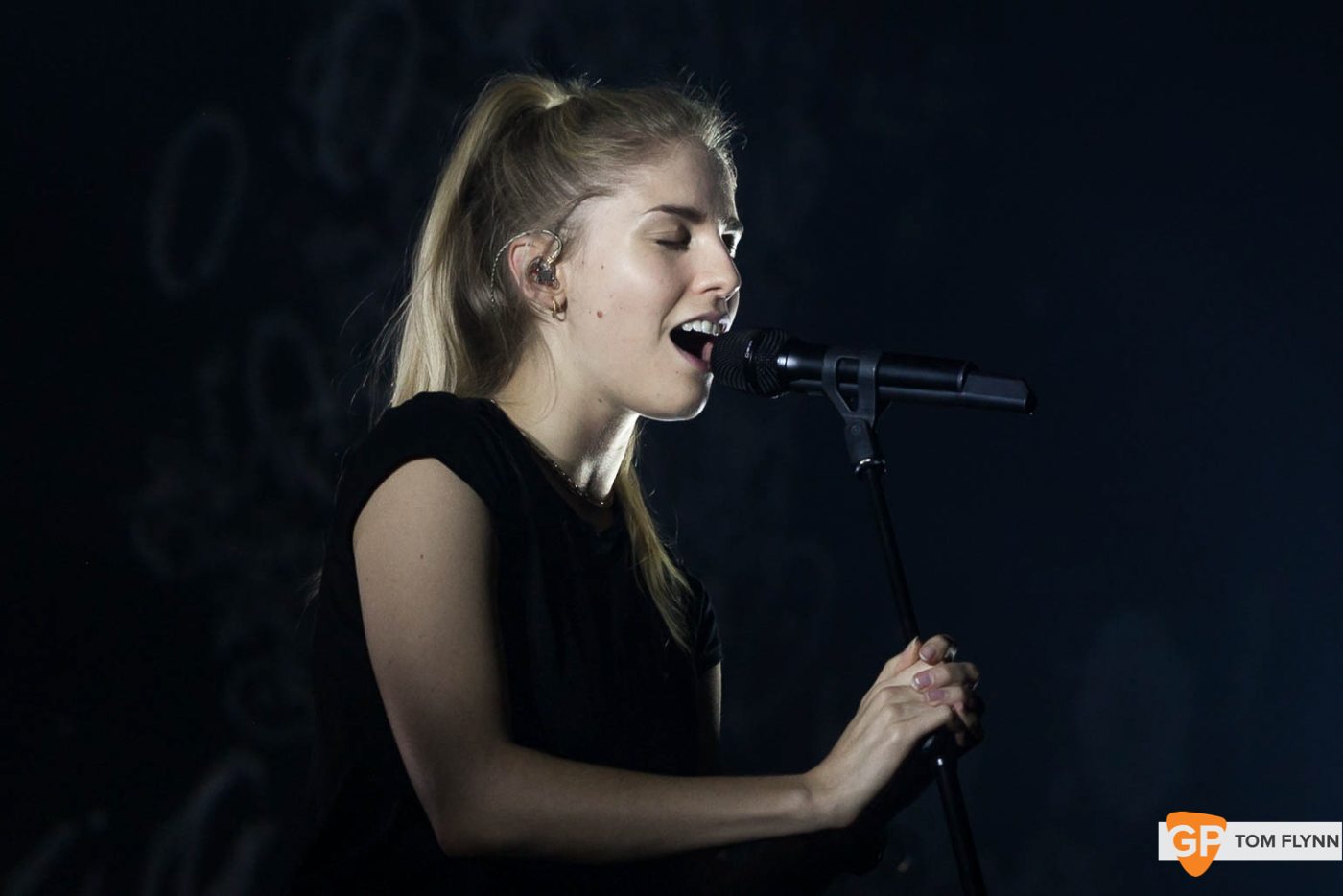 "I said to the boys, 'you know, if we're going to carry on and have longevity, I think on this record I really need to speak about my experience in the lyrics and I think we need to make sure that other people respect me…' and they were very supportive of that," explains Reid.
"It's definitely been a different journey being a woman fronting a band for sure," says Reid, before going on to explain how fronting London Grammar has affected her health.
"I have a condition called fibromyalgia, which has always made things harder. I didn't really understand that I had that for a long time as well. I understand that now but I kept on kind of getting ill and worn down and very depleted from doing this job.
I kind of really had to step back and ask what's going on here? I did feel like there were moments were I really let down London Grammar fans – there were a lot of cancelled gigs."
"At first, I felt really, really anxious about it and I actually did feel a bit panicky. Even the first time I started speaking about how I had felt in the last ten years of doing this now, but the more and more I've spoken about it the easier and easier it's become," says Reid of her decision to address her experiences with toxic masculinity in the music industry within London Grammar songs.
One of the most powerful expressions of these experiences on 'Californian Soil' is Lord It's A Feeling, a track which doesn't shy away from the graphic nature of deceit.
"…there's a certain pattern of behaviour that can happen with toxic masculinity and that song basically is describing a woman getting treated really, really badly.
"It is a song for anyone who has been through that kind of thing…" says Reid, who notes the track is about "manipulation".
"I wanted to tell that story and I think I kind of told that story through my girlfriends really more than anyone else."
Californian Soil was one of the first songs recorded for the album and became the title track because "it is about somebody finding themselves, which is the journey of the album, so I felt like that lyrically embodied everything else."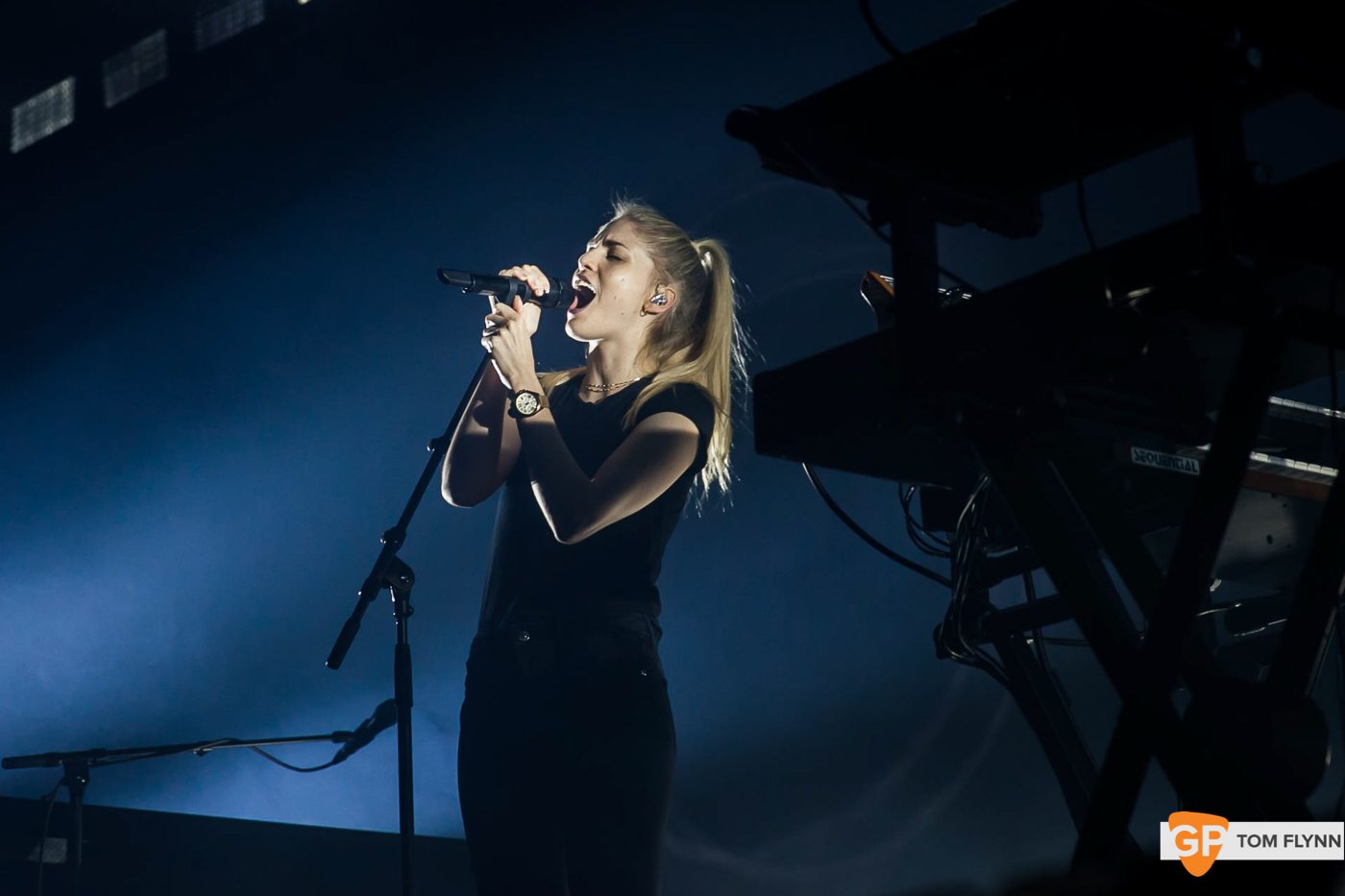 "…there's a certain pattern of behaviour that can happen with toxic masculinity and that song basically is describing a woman getting treated really, really badly.
Alongside Reid's experiences in the music industry, gaslighting and the reality of America looms large over the album, which culminates on its closer, America.
"I consumed a lot of American culture growing up. I mean, that's all I consumed. I was that '90s kid that just watched Fresh Prince, Friends all the Hollywood films, all the big pop stars and when I went to America, the poverty that I saw was not what I expected at all.
It was so shocking and so bad, it's like some of the worst things I've ever seen. And so there is that metaphor; that sense of things not being quite as they seem."
The hyper-sexualised aspects of the America music industry didn't sit well but Reid, but she notes that the clichés of 'wear this and we'll make you a star, darling' are universal.
"Oh yeah, the whole time, but not just in America, everywhere, the whole time: 'you should wear this, wear that', uggh," says Reid, clearly exasperated by it all.
"Have you seen what Chris Martin wears on stage? I actually love Coldplay but I remember seeing them once and he was wearing a long-sleeved (joggers top) underneath a sweaty t-shirt and I was just like, 'Sorry, why is it an issue when I do that?'"
Despite her own negative experiences, however, Hannah Reid is hopeful that recent events and high-profile incidents of misogyny can lead to long-standing change.
"I do think things are getting better because I actually feel like it's like a boil that's been burst, so it's like we are seeing the really ugly side of it now but because we're all seeing it, it's like okay, we can actually do something about it. So I am hopeful. I feel a change personally but it's hard to know for sure, of course."
She is also hopeful that the music industry will change for the better in the years to come.
"The whole industry is still very male led in every level, everywhere, but I do see it starting to change in the grassroots. There are loads more female engineers who will definitely go on to be amazing producers. I think record labels are making efforts to make change so that's really good but it'll take a while. I don't think these things happen overnight."
'Californian Soil' was predominantly produced by London Grammar, but the group also drafted in the likes of George Fitzgerald and Steve Mac (Ed Sheeran) for certain tracks. Due to Covid restrictions the process was far from conventional, however.
"We actually never went into the studio with (George Fitzgerald). We sent him the song and he just added all these amazing parts," says Reid, noting, "He just sent it back and it was like 'oh wow this is finished now.'"
And it would seem that London Grammar embraced the spirit of experimentation gifted to them by touring grinding to a halt due to the pandemic.
"We've had an interesting experience of kind of carrying the creative process on… we finished one album and just started making our fourth album, which has been really exciting," explains Reid, adding that she's been "writing loads of really tragic country songs… probably no one will like it, but who knows."
While not necessarily obvious, Hannah Reid cites the influence of Kacey Musgraves upon the album.
"I was definitely listening to more country music. I was listening to Kacey Musgraves a lot when she won her Grammy, and I know that Dan was listening to a lot of Father John Misty and Dot was listening to loads of, you know, wild electronic music."
it gave us all permission to really make things that we ordinarily wouldn't have made, which shows I feel that women make really good leaders.
While the influence of such acts my not be overtly apparent on 'Californian Soil', however, Reid isn't convinced that the music you're inspired by has to sound like the music you make.
"This past year, I've been completely obsessed with Miley Cyrus. I am obsessed with her music and Noah Cyrus, her sister. I'm obsessed with them both but the music I make is very far away from them and what they do but it doesn't seem to matter. I think it's just that I love music, really, and the music I make is just the music that I make."
With Reid stepping into the traditional frontperson role and taking control of the band's narrative, how did her bandmates Dom and Dot react? Reid claims they took it in their stride and if anything, it gave them more creative freedom.
"I feel like it meant that we were all experimenting more musically," says Reid. "It felt like it gave us all permission to make things that we ordinarily wouldn't have made, which shows I feel that women make really good leaders. It never felt unfair, it actually in some ways was a very diplomatic record because it felt very 'hey let's just experiment'".
The spirit of experimentation took London Grammar down unexpected avenues, some of which will never see the light of day but proved useful nonetheless.
"We did this song that I totally just rapped and that the world will never ever hear because it's obviously terrible, but then what happened was we made 'Missing' after that," says Reid.
"From going down a path that you're just like 'oh my god the world can never ever hear this', you then learn something and then the next thing that you make might be amazing and take little elements of it."
Californian Soil is out now.