Brand partnerships are something that have always divided opinion amongst the Irish music community, with some viewing it as 'selling out' while others view it as an opportunity which must be embraced but never spoken about.
However, in recent years perceptions of what's known in the industry as 'sync' has started to evolve within in Ireland with top acts such as Denise Chaila, Jafaris and Kynsy aligning themselves with prominent campaigns, while artists such as Nealo and Erica Cody can be found following the fox into voiceover and fashion work.
One person who has never been afraid of sync opportunities is Choice Music Prize nominated conscious rapper JyellowL, who made his initial breakthrough thanks to his track Ozone appearing on the FIFA 20 soundtrack.
JyellowL real name Jean-Luc Adenrele Ibrahim Koko Uddoh recently become the face of Virgin Media's 'Up Your Speed Game' 1Gig broadband campaign, a deal which saw the multinational company commission him to pen a track especially for the campaign.
"I got an email saying that they were interested in doing a collaboration with me – an out of the box, unconventional brand partnership where I would be heavily involved in the campaign, create a soundtrack for the campaign and all the social media bits," explains JyellowL of this out of the blue opportunity.
"I just felt it made sense because the point of their campaign is showing that they are upping their speed, upping their game. I felt that I was in a place in my career, after just dropping the album, that the next step I needed to make was upping my game and topping everything that had happened with the album and consistently showing progression, so it made sense."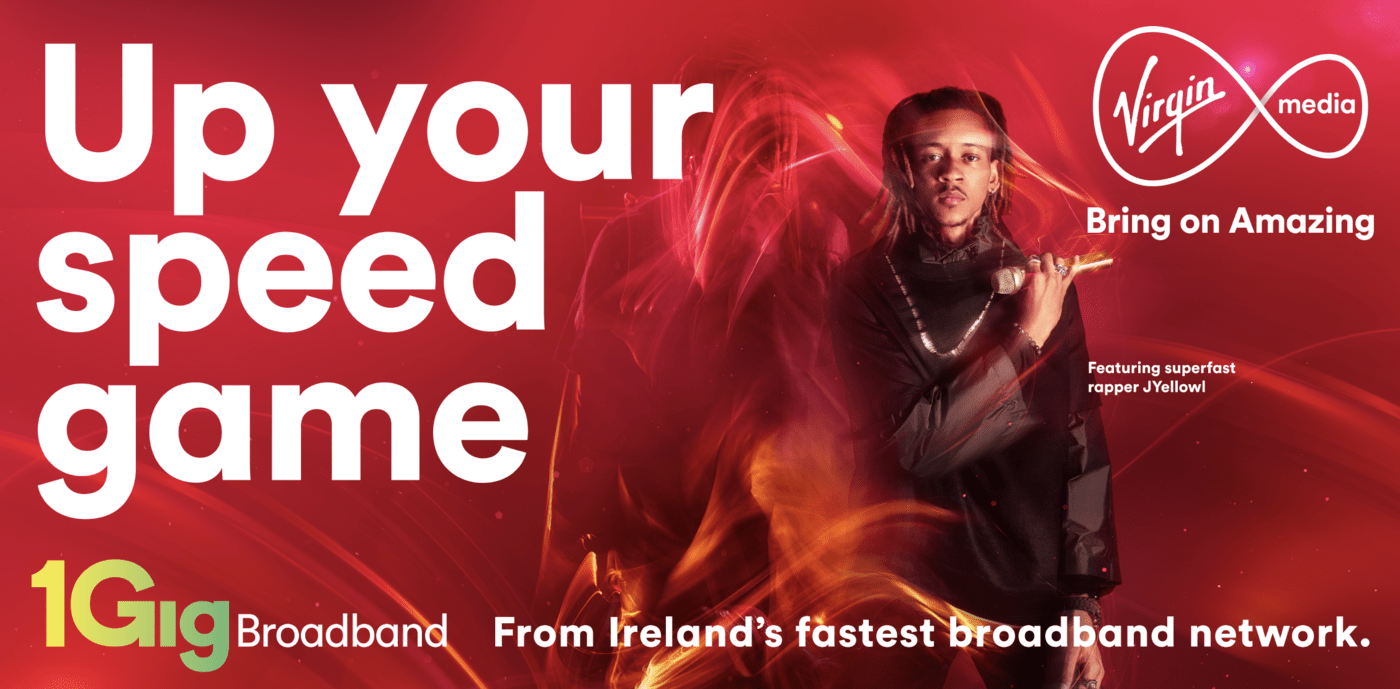 More than anything, however, it was the challenge of making a song that attracted JyellowL most to the project that and the fact the team behind the project wanted him to be himself.
"They gave me license to do the whole speed rap thing, which is something I get a lot of love for but I also get some criticism from people saying I rap too fast. So it was fun to be able to let loose and not worry about it"
"They gave me a lot of creative control, which was something that was important to me because I think we all understood that for the campaign to work, it had to sound like a JyellowL song. It had to sound like a song that I would release regardless of whether it was part of campaign or not. Even just for myself, I wouldn't have felt comfortable promoting something that I wasn't happy with," he explains, noting that he has previously turned down brand partnership because they didn't suit him as an artist.
"I think we all understood that for the campaign to work, it had to sound like a JyellowL song"
Once JyellowL had agreed to do the partnership, he set about compiling what he describes as "speed euphemisms" for the lyrics. Surprisingly, creating a song about broadband wasn't too dissimilar a process from how he usually writes songs.
"It was a fun challenge but the thing is when I'm practising my craft, I do these little drills where I say, 'Okay, I have to find the cleverest way to say this sentence'. I'm feeling good right now, I have to find the cleverest way to show that I'm feeling good right now without saying 'I'm feeling good right now'.
So it just felt like another drill. I got the lyrics done the same day as we agreed [the deal] and I sent them the lyrics the next day. So it was normal for me really, I enjoyed it. I vibe off that kind of stuff because it's fun and it keeps me sharp and at the top of my game."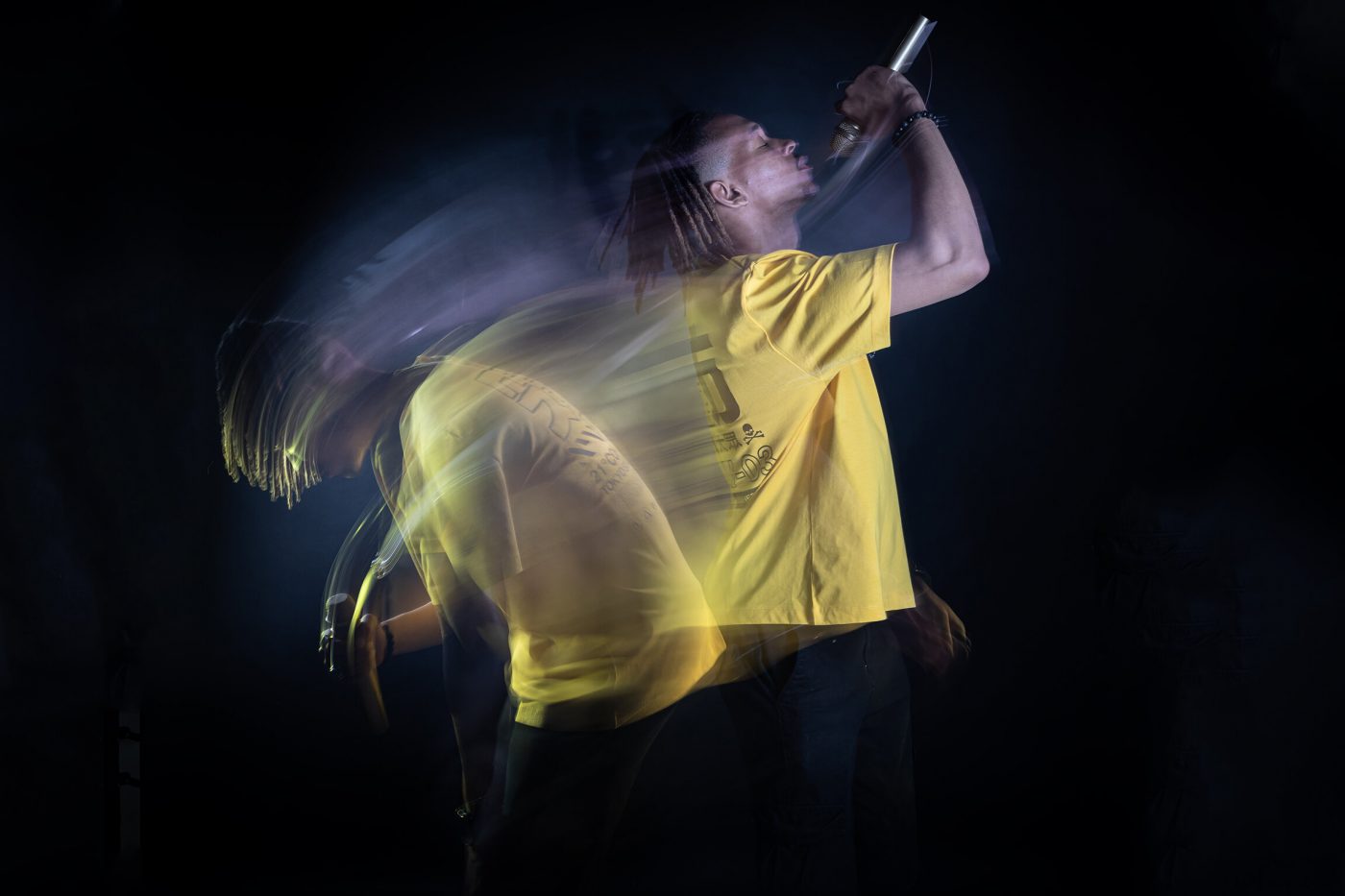 Of course, JyellowL is no stranger to sync having appeared on the soundtrack to FIFA, something which remains a "pinch me" moment for the rapper, who is well aware of the rewards it can bring when executed properly.
"The FIFA thing was a dream come through for me," explains JyellowL of his early career break. "I've always been open to these things. It brings a whole different set of eyes onto you and I've been aware of the exposure that can come from that for a long time. It doesn't make sense to be against that in my view because it brings more ears onto your music, people who may not have been aware of you otherwise…"
"That sounds like a win-win to me, so I've always been open to brand partnerships as long as they made sense and this one that made sense. There's some I've turned down because they didn't really fit with me as an artist you have to be mindful of that as well."
Perhaps surprisingly, the hardest aspect of the campaign for JyellowL was seeing his face everywhere.
"That took me while to actually process…because at the start I was seeing it everywhere, people were tagging me and everyone was sending me pictures, but I think the day that I deeped it was when my mum called me and she was like: 'I'm looking at your face on the bus stop right now'. She was telling everybody 'That's my son' and I could just feel the excitement in her voice. It just filled me so much joy – that's when I really processed everything."

View this post on Instagram

"I tend to stay away from stats," says JyellowL when we enquire whether this partnership has led to an increased interest in his music. "But I'm getting messages saying 'I've just discovered you through the radio ad' and things like that so if that's anything to go by, then yeah."
"You have to be tuned in to a certain extent but I am not somebody that's obsessed with the anxiety that comes with micromanaging your numbers and all that type of stuff because I think that takes away the joy from a release," says JyellowL before explaining his approach to gauging the success of a track.
"I have a more organic way of measuring the reception from the people who reach out to me, the people who give me actual feedback. What they got from it, what lyrics resonated with them, what flow changes they liked – that's how I measure it as opposed to obsessing over the metrics."
"I feel like what's happening now is that the artists are releasing music of such a high quality that it's no longer able to be ignored"
JyellowL carried this approach with him when he was nominated for last year's Choice Music Prize. "It felt good. It felt like it validated the body of work that I put out. It felt good, I can't lie," says JyellowL bashfully.
"Obviously with the initial announcement, I'm like 'This is amazing'. It's a moment for myself and my team to really appreciate what we've done. It's a moment for my family to feel pride, but beyond that it's like, okay, I've been nominated but really and truly how do you decide a winner in such a diverse group? What's the criteria for deciding which is the best of these projects?
If I then concern myself too much with the fact that I've been nominated then I'll obsess over the outcome and it's not about that. It's about the fact that I released a project I was really proud of and people really resonated with it. That's what should matter, not the outcome of the Choice awards, which is something which I was actively trying to put in my head throughout the whole process."
I feel like artists shouldn't really concern themselves with (awards). That's more for the people who consume the music and enjoy that part of having the discussions about why they like an album so much that it should be album of the year. That's for consumers. If the artists are getting too involved in that it leads to too much frustration."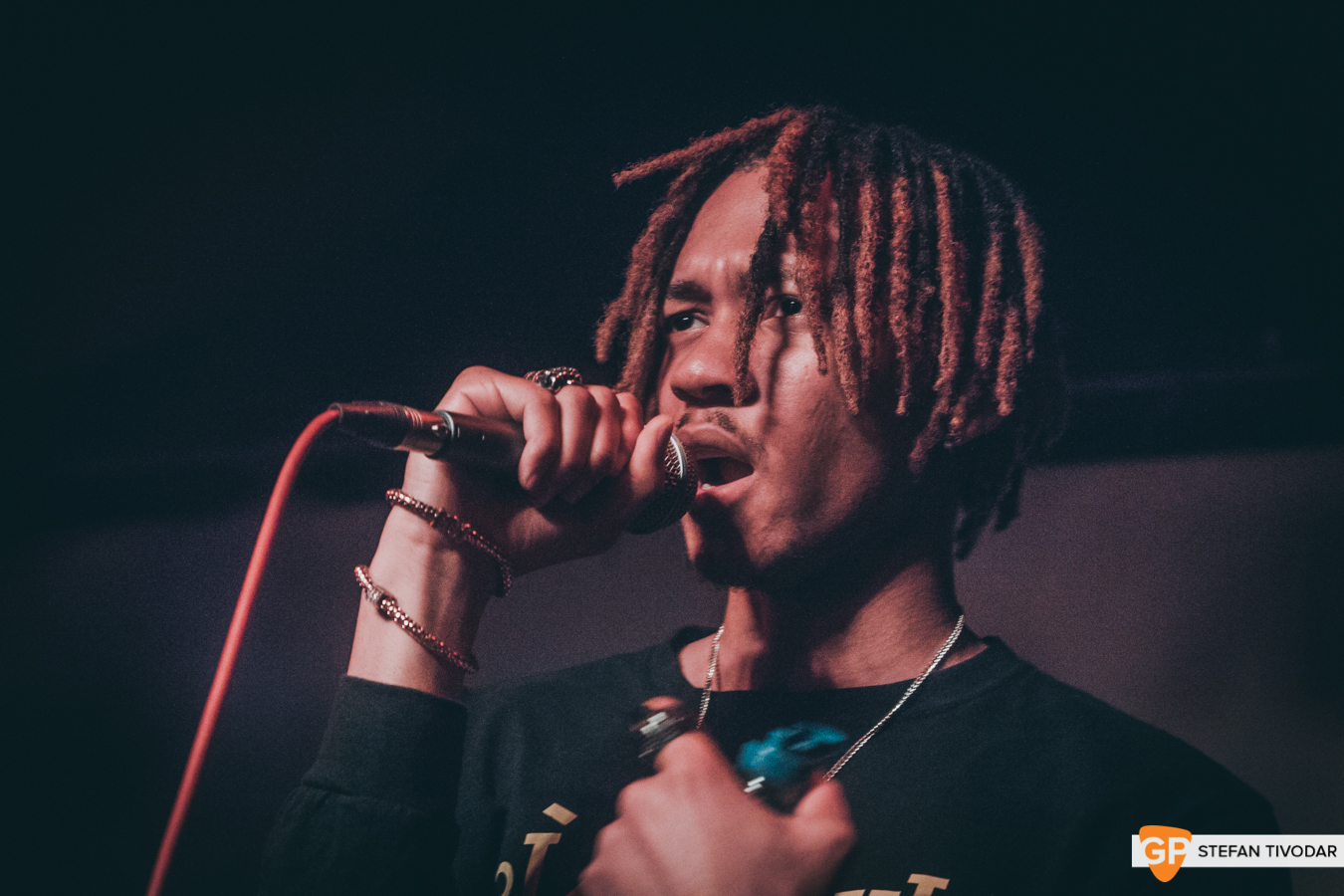 Having been nominated alongside fellow rappers Denise Chaila and Nealo and seeing the success of Kojaque in recent years, JyellowL believes that Irish hip hop is only finding its feet and is set to explode in the coming years.
"I feel like what's happening now is that the artists are releasing music of such a high quality that it's no longer able to be ignored. There's no reason you can't listen to Nealo's album and then listen to the new Tyler The Creator album and won't be able to go, 'Wow, there's no lapse in quality here'. You can really see that the artist is of that standard.
It seems fast to the people outside the loop, but really it's a slow process because the industry is starting to pay more and more attention. Hip hop is still leaps and bounds behind other genres of music in Ireland right now in terms of what artists are achieving inside and outside of Ireland. We have a long way to go still."
We need to find a way to get people interested in the scene here because that's a big difference versus what's happening in the UK and other scenes in Europe. If you look at non English speaking countries like France or Germany, the locals are so invested in their hip hop scene. Their local artists are doing numbers that international artists would do…we have to get the local people onside, that should be our (collective) next plan of action."
"Expanding into other scenes is definitely the way forward for me, 100%," states Jyellowl of his plans for the immediate future. "I think what the FIFA thing confirmed to me was that my music does have international appeal because I have people from all over the world telling me how much they love Ozone; random places, some I wasn't even aware of. So for me it feels limited just to operate inside of Ireland.
I'm branching out into different scenes – the UK, wider Europe, Africa, the west African scene and Nigeria mainly – and as it keeps growing, I'll keep expanding."
Pick Up The Pace by JyellowL is out now. To Up Your Speed Game see virginmedia.ie