Norwegian popstar girl in red, real name Marie Ulven, is on the brink of becoming a megastar. The 22-year-old's nous for melody and her ability to package her pain in relatable lyrical vignettes has seen her become one of the top 500 most-streamed acts in the world today.
With the release of her debut album 'if i could make it go quiet', Ulven has taken her inner monologue to new widescreen heights across a deeply intimate, sexually explicit set of songs which explore the positive and negatives experiences of her whirlwind existence in cutting detail.
The beanie-hatted star has her eye on a long career and is keen to explore many styles of writing as time goes on. She has stated previously that she wants to be a genre-less artist, a lofty goal in a world obsessed with labels, but for Ulven it is about remaining open as an artist.
"The only thing that's in my control is the music that I put out and I think that that dictates what is being said about me," she states thoughtfully. "I just try to make the music that feels the most cool and exciting to me and if that's genre-less then maybe people need to put me in a genre-less label."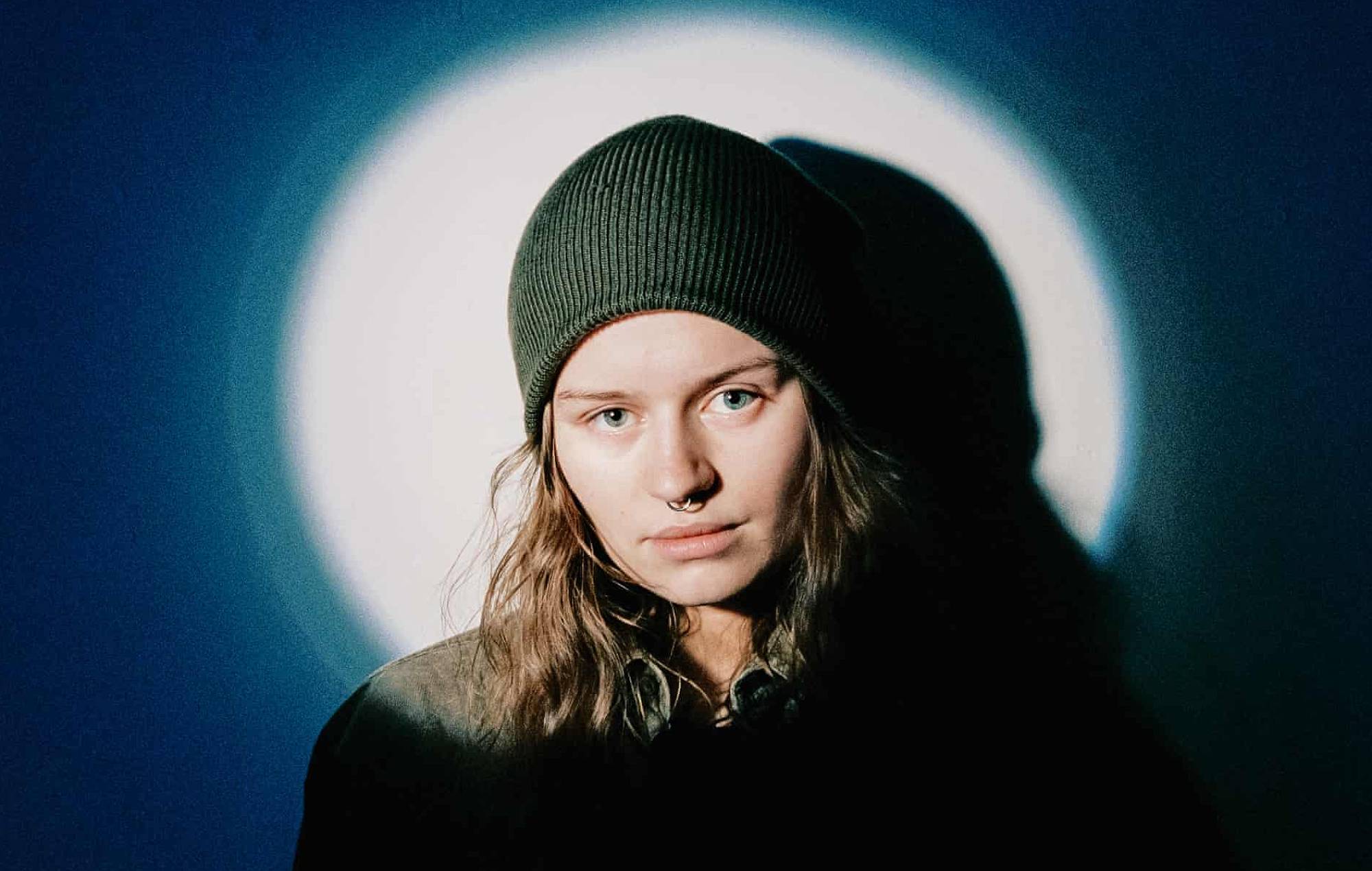 "I feel really guilty if I say no to something 'cause I'm scared people won't think I love my job..."
While the term genre-less might imply limiting how much of certain types of music you produce to continuously appear fluid and inventive, Ulven views it in simpler macro terms.
"I see every song as a song that stands for itself," she says. "I don't think 'oh, I've had this on this song so I need to put this instrument here. It's more like, 'what does the song (need)?' And then I do everything in my ability to make the song come across the best as possible. I feel that's always my process."
girl in red's songs are often incredibly intimate and revealing about Ulven's past experiences and her mental health, but how does she balance her need to feed her experience into her songs and her need for a personal life? Is there a line where Marie Ulven ends and girl in red begins or are the lines blurred to perpetuity?
"What I've figured out now is what I say in my music is stuff that I know that I'm comfortable putting out into the world," she responds.
"I've been asked questions regarding the songs in interviews and I think that's when I get to choose what not to say. Because I have been very honest in my lyrics on this record I think I owe an explanation to the lyrics, but I actually think that I don't have to go into much more depth than I already have in the lyrics.
"… I think it's just like having that mental barrier between; okay, this is a song and this is who I am as a private person."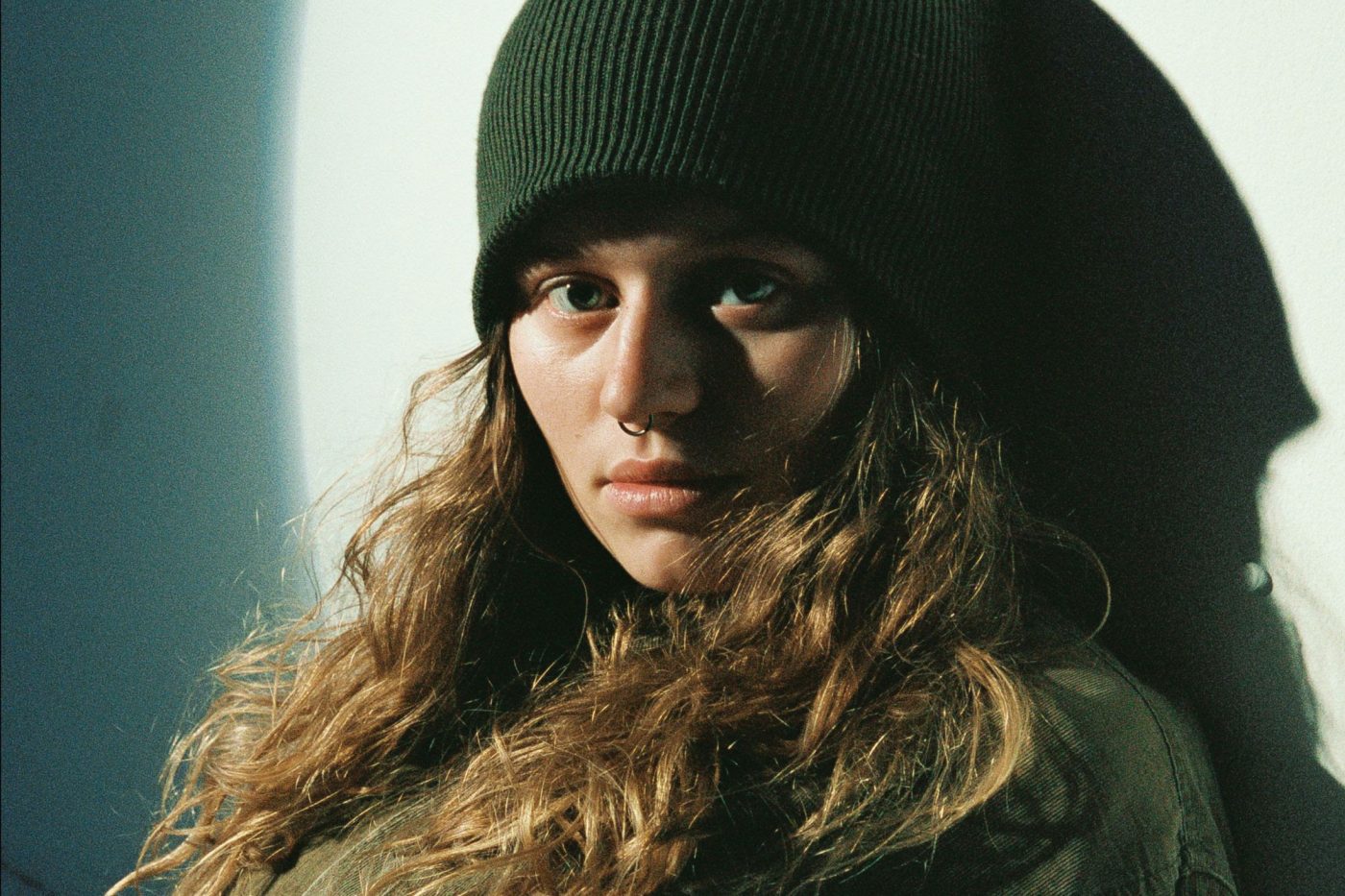 Despite the often sexually explicit nature of the songs, girl in red isn't too concerned about the possibility that the people who inspired them may be offended by them.
"Not really," she says laughing. The thing is I can have ten different experiences and I can turn those ten different experiences into one song. So, I think it would be bold of the people around me to assume that it is about them.
"At the end of the day I'm a songwriter and a storyteller," she adds. "My job is to tell a story the best way possible. So, I don't think anyone around me feels particularly like 'ouch, this is about me!' 'cause most songs are a result of many different experiences where I've seen a different pattern of behaviour or something like that."
"It looks like Girl In Red in a hoodie, so it felt like me"
The album's title, 'if i could make it go quiet', is an affirmation for girl in red to deal with all of the issues contained in the songs. The album title is a lyrical out-take from the track Body And Mind.
"It's really just me wanting to be able to deal with everything that's going on in my head," she explains, adding, "I'm kind of talking about all the loud thoughts and the loudness up in my head and it's an attempt to deal with all these things. I guess like a wish for something."
The aspirational nature of the album title is given some closure in the album's Instrumental closer, It Would Feel Like This which almost acts as the closing credits to the album.
"I just thought it was nice. 'if I could make it go quiet', that's a statement and then I'm pouring my heart out in very explosive songs that I feel have very strong DNAs," explains Ulven.
"it was nice to reflect on all these things and put them in an instrumental piece that I've been sitting on for a while, that felt like a quiet, beautiful place. I just feel like if I could make it go quiet it would feel like this – feels like something that's solved, if that makes sense."
The album's cover is a striking painting by Fredrik Wiig Sørensen, which Marie Ulvven was instantly drawn to. "When I saw it, I felt like I was looking at myself," she says over Zoom. "I'm looking at it right now. I have the actual painting here and the feeling that the painting has feels like the headspace I'm constantly finding myself in."
Ulven describes the painting as thoughtful, wondering and in your own head: "This feeling that this painting gives me is something I feel so often," she says. "I just felt like it resonated with the record and also it looks like me. It looks like girl in red in a hoodie, so it felt like me."
When we enquire if other artforms have had a big influence on Ulven's work she is hesitant but believes that that is set to change in the near future.
"I think to some extent it would be naive to say a blank no because, obviously, I'm constantly inspired by everything around me," she states. "I think my newer music will be more inspired by different artforms than what my music has been inspired by up until now because I feel like I'm in a different place in my life and I get inspired by, like, chairs and fabrics and woodwork and paintings and books. So, I feel like my new music will be affected by those types of artforms actually."
"The only thing that's in my control is the music that I put out and I think that that dictates what is being said about me"
While many of if i could make it go quiet's tracks have evocative title such as You Stupid Bitch and Did You Come?, perhaps its most interesting and unusual title is also its simplest. After all, it doesn't get much shorter or sweeter than the humble full stop but how exactly would Marie Ulven like us to pronounce . ?
"What I like about that song is it shouldn't even be pronounced… because that song is about when something is fully done and when there's nothing more to say.
So, to me it doesn't really have a name because there's nothing more to say about that song – but I guess a full stop or a period or something like that if it's ever going to be referred to."
Ulven notes that the song's working title was Been So Hard, "but that didn't feel right because I don't really have anything to say in this title, because I feel that the song marks the end of something."
With sorrowful refrain such as "Honey I'm not doing so well," Marie Ulven doesn't shy away from her own mental health issues and is just as frank about them in conversation. Looking after her mental health is a process she's still learning to deal with.
"Honestly, I feel like I'm still trying to figure out how do I take care of myself? I feel like I don't know that yet," she says.
"I came to realise that drinking green tea is not self care two years ago and that was the first step of going 'okay, what can I do that actually helps me?'" She notes the importance of setting boundaries and learning to say no, even though it can be difficult.
"I feel really guilty if I say no to something 'cause I'm scared people won't think I love my job. So yeah, it's a weird balance."
The line in question, "Honey I'm not doing so well", is taken from the album's opening track Serotonin, which is producer by Finneas, whom she met for the first time at a festival in 2019.
"We sent (Serotonin) to Finneas, because I was like 'okay, I have this really cool chorus and I have this really cool rap part, but I just want to get some extra energy in here,'" says Ulven, who says the process was really easy.
"We did a few Zoom calls back and forth, sent the stems back and forth, and we ended up with what you hear now, which is a banger tune."
Ulven views Serotonin as a major milestone in her career to date.
"To me, it feels like the most ambitious song I've ever made, and it feels like the most honest and almost graphic song I've ever made. It's very explicit – the lyrics – and I just felt like the outro of that song feels so beautiful and painful and hopeful. I feel like it really sets the bar for the record."
'If I Could Make It Go Quiet ' is out now Girl in Red plays The Olympia Theatre on May 2nd 2022 Tickets – here