Although he's never heard of him, in many ways, Dayglow's Sloan Struble is Aledo, Texas' equivalent of Villagers' Conor O'Brien; a man consumed by the need to create music with a slightly bashful personality that feels more at ease behind the safety net of a moniker.
"One of the first songs I made was Run The World and that just felt like a song that a band would play," Struble explains over the phone as he prepares to make his Irish live debut to a sold-out crowd in Dublin's Button Factory.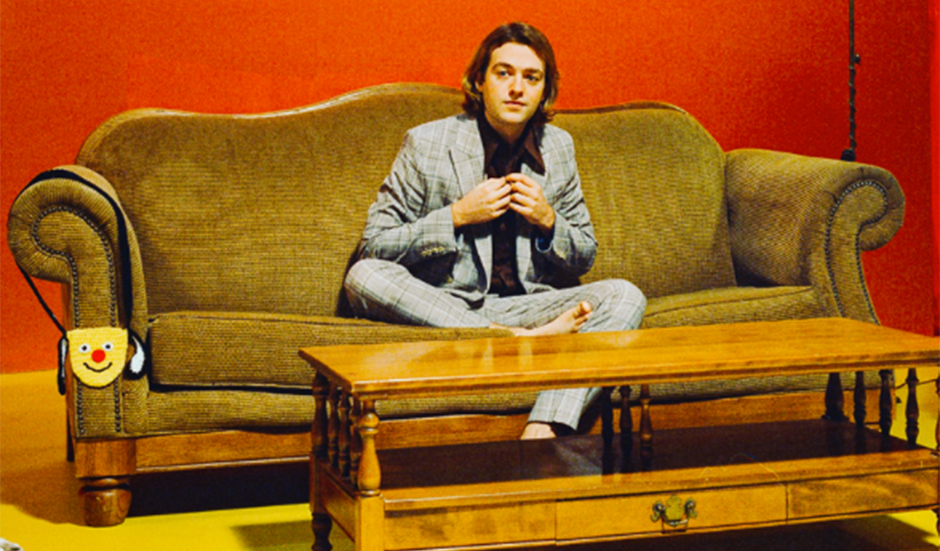 "I was 16 when I made that song," recalls Struble of his early hit, which now has over 23 million streams. "So, I was like, eventually when I'm out of high school maybe this could turn into a band. And so I named it Dayglow thinking that it would become a band because it didn't feel right that a song like Run The World would be by Sloan Struble, so I thought it would be more communal to have a band name."
Dayglow certainly runs off the tongue with more ease than Sloan Struble and it certainly looks better on a t-shirt. It also affords the Texan a certain amount of anonymity, which suits him just fine.
"It just allows so much freedom. I'm a huge fan of Tame Impala and it took me a while to even realise that it was one person and so I hoped that my music would do the same thing. It just feels more natural for someone to be a fan of a band name rather than a fan of a person's name. It feels less egotistical."
Growing up in Aledo, Texas – a suburb of Forth Worth – there wasn't much of a music scene for the young Struble to immerse himself in and he gravitated towards the internet for musical inspiration.
"I grew up in the YouTube generation. I curated all of my tastes and people I liked through YouTube. It was kind of my MTV, I guess, and so I found pretty early on bands like Two Door Cinema Club and other alternative indie bands that I loved and just went from there."
Struble's love of Two Door Cinema Club is explicit on his second album, 'Harmony House', which he claims is a soundtrack for an unwritten sitcom. The pretence also allowed Struble to explore his love of the lush melodies of late '70s early '80s pop music by the likes of Michael McDonald.
"I had found yacht rock music and really started to fall in love with it. I was starting to make music that sounded yacht rocky so as a tongue-in-cheek idea I was like, 'Okay, I'll write music that's sitcom worthy," explains Struble, who used the Cheers soundtrack as a jumping off point before taking inspiration for the album's title from the sitcom Full House, which starred Bob Saget, and Mary-Kate and Ashley Olsen.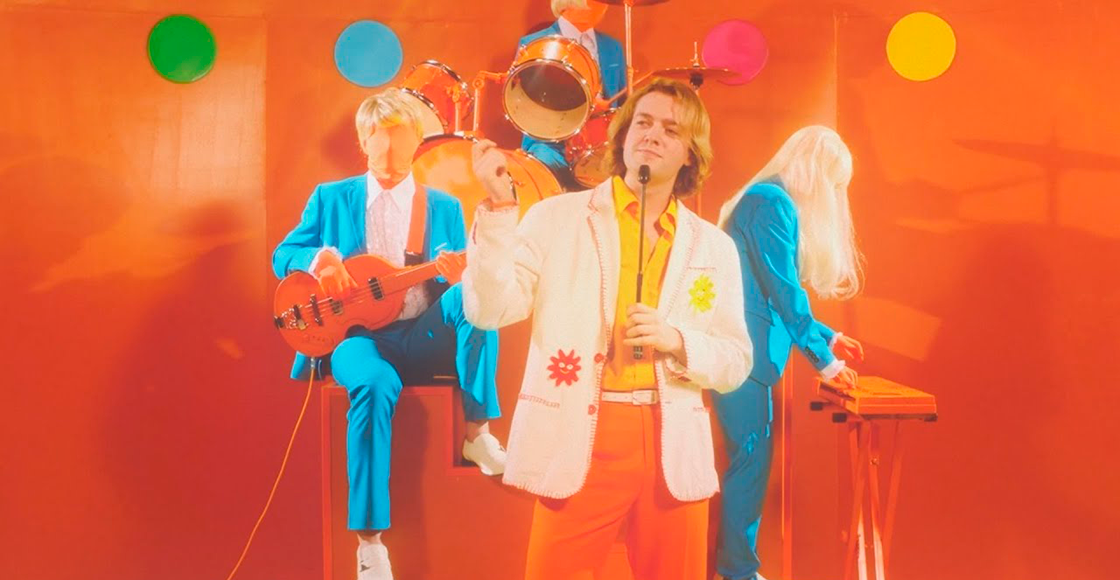 In the same way my friends would play Skyrim on their Xbox, I played on Garage Band on my computer
It didn't take long before 'Harmony House' flipped into an exploration of Sloan's own life experience, however, and how his success as a musician was effecting his own homestead.
"Because sitcoms are usually (set) in someone's house, and it's meant to be really personal and they are quote-unquote real people. And I realised that my life was feeling like that. I'm just a person and everybody is watching me," he explains, adding, "I hadn't really been on tour yet. I was still in my house but people were concerned about what I was doing and so it was kind of therapeutic for me to write an album that felt sitcom-y so that I could kind of close that chapter of my life."
When you listen to Dayglow's music, it's apparent that he doesn't have many modern inspirations and even those few like Tame Impala are themselves heavily inspired by music that's 30-50 years old. So why is it that he is so heavily inspired by older music?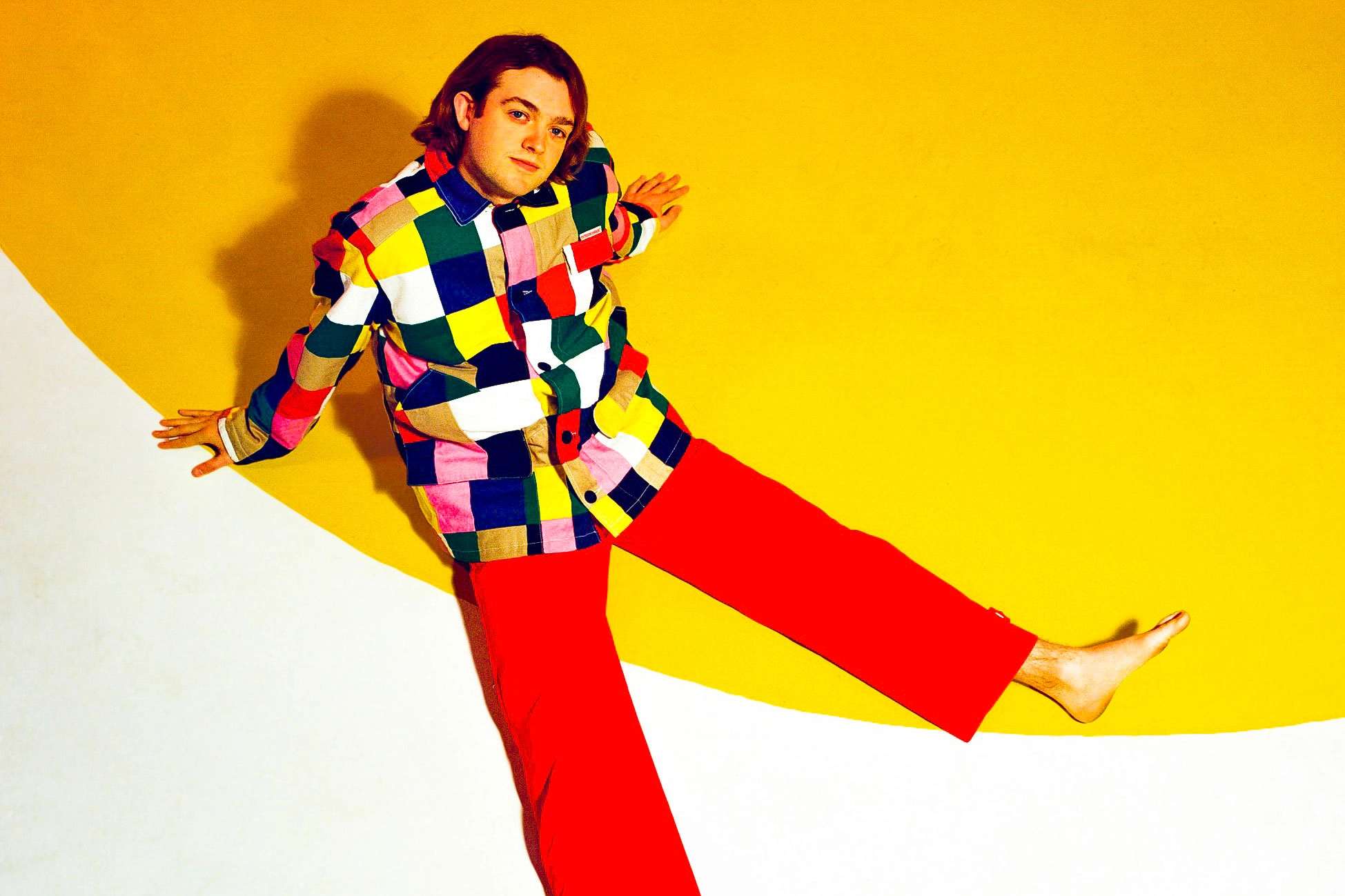 It just feels more natural for someone to be a fan of a band name rather than a fan of a person's name. It feels less egotistical
For Sloan, the answer is simple. There's only two types of music – music that you know and music that you've never heard before.
"Most of the music I listen to is older music, 'cause with our generation with streaming, really, anything is accessible and technically because of that, everything is new. I can discover bands that are old but if they are new to me then then it feels new. I just went through this whole phase were yacht rock was a new thing to me and I was so drawn to the creative melodic aspect of the music."
This is something which Sloan believes is absent from too much modern music.
"I think the way that people write nowadays can just feel so formulated and it's less music-heavy. I love melodies and making stuff sound different melodically. So, the way that Michael McDonald plays keys, I was imagining in my head what if Michael McDonald played keys for Two Door Cinema Club or something; mashing out the two aspects of that and trying to make something new and fun."
"The way I make music is I make it for fun," enthuses Struble. "It's so weird to me that I'm in Dublin right now because of my music. That just blows my mind because it's always been a hobby of mine. In the same way my friends would play Skyrim on their Xbox, I played on Garage Band on my computer."
"It's been my video game, essentially, and now that it's my career, it's so strange. And so every time I make music I just try to challenge myself a little bit – try to make something new."